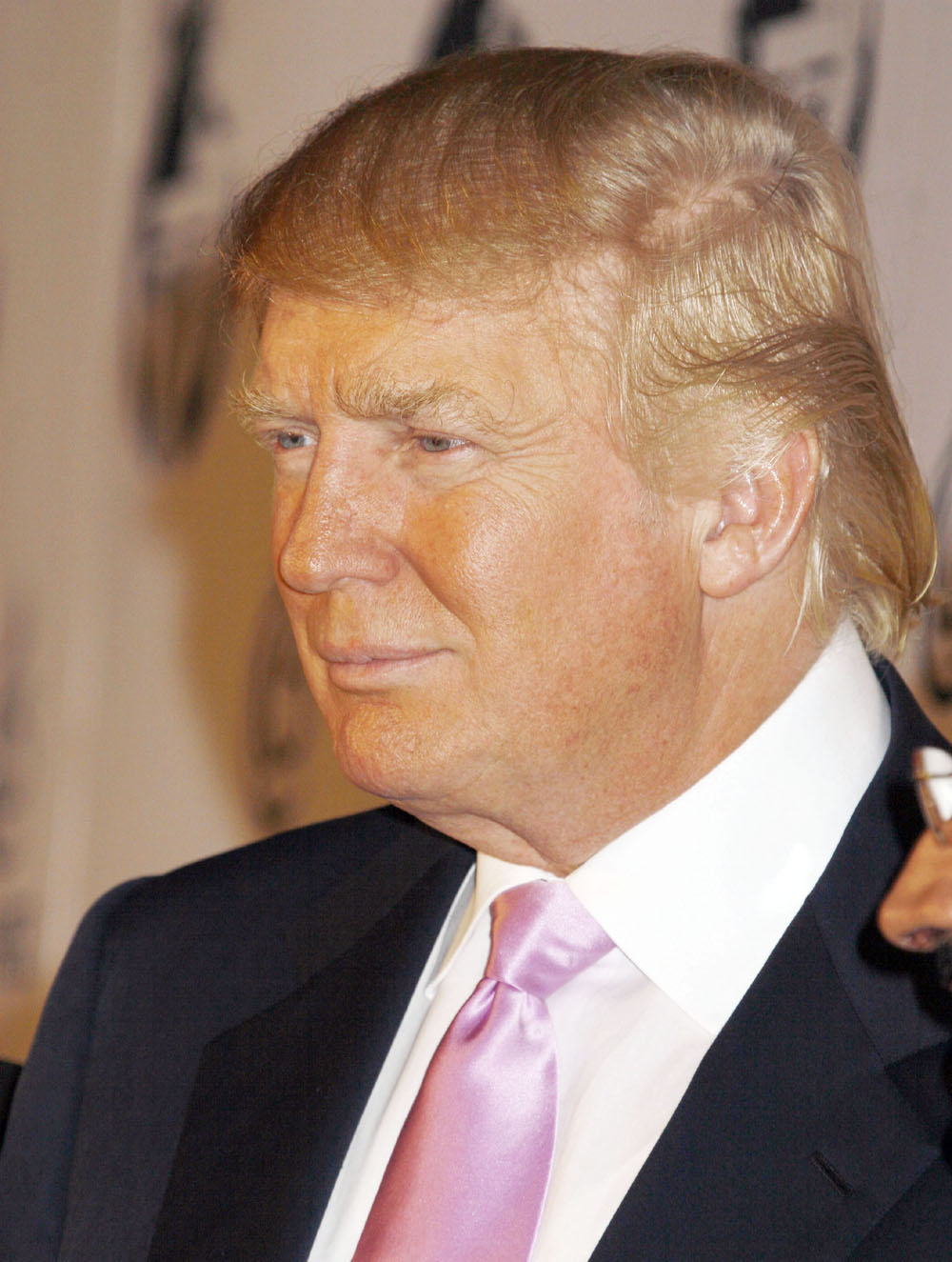 Sometimes you have to wonder about the world's most obnoxious millionaire, Donald Trump. He seems to turn up in the most unexpected places, and his motives are always suspect. For example, when Ed McMahon's home was in foreclosure, Trump offered to buy the house for the aging sidekick. Was it humanitarianism or is he a publicity hound? You really have to ask yourself. The most recent example of this is The Donald's offer to Jennifer Hudson and her family, who are staying for free in one of Trump's luxury buildings in Chicago in the aftermath of the horrible triple-homicide of Jennifer's mother, brother and 7-year-old nephew.
In the wake of her family tragedy, Jennifer Hudson has received a helping hand from a very unlikely source — Donald Trump.

Hudson and some of her family members have been staying at the Trump International Hotel & Tower in Chicago, and Trump has been picking up the tab.

"They are safe," Trump told People on Monday night. "She's a great girl and we're protecting them well."
If you recall, Jennifer and her surviving family members were advised by police to be extra cautious, as they still believe there were more suspects involved in the shootings than just William Balfour. Balfour hasn't been formally charged, but he has been detained in prison as a "person of interest." However, investigators say that there must have been others involved in the plots, as Balfour had already been taken into custody when a white SUV containing the body of Hudson's nephew was discovered. So basically, Donald Trump just let these people know where they can find Jennifer and her family. Nice going, Donald! Hope the publicity is worth it.
Donald Trump is pictured above at the opening of the Trump Tower in Dubai, and below at the wedding of Howard Stern. Jennifer Hudson is pictured at her last public appearance before the shootings, the premiere of The Secret Life of Bees. Photo credits:WENN.