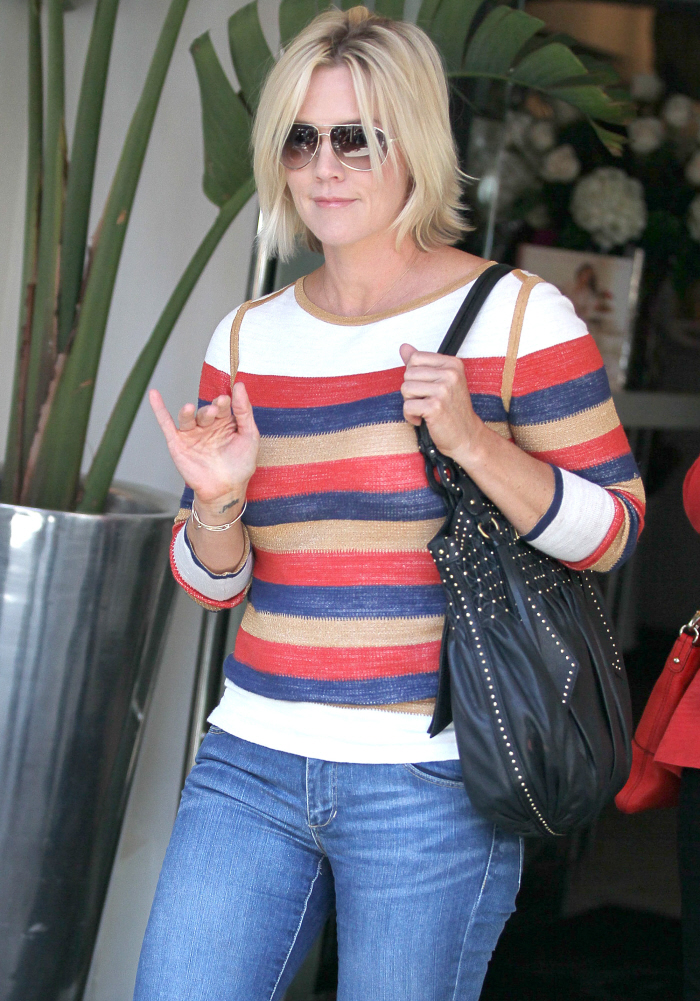 First of all: how cute does Jennie Garth look in these photos? She's adorable! She looks like a friendlier, more accessibly January Jones. And I absolutely love her sweater. I couldn't pull it off, but it's super-cute and I'm jelly. Anyway, these photos of Jennie from two days ago were getting a lot of play because she (dun dun dun) isn't wearing her wedding ring. Which is what happens when you and your husband separate, so I don't get why it was breaking news. But then again, I never understand the whole Ring-Watch thing. Maybe it's because I always forget to look for the rings with both men and women.
The last time we discussed Jennie and Peter Facinelli's split, we talked about the rumor that Peter had a Canadian side-piece. According to a report, Peter had been having an affair with a younger woman for "quite some time." Shortly after that report came out, Peter and Jennie issued a joint statement saying: "There are rumors out there which are completely untrue and hurtful to our family. We just want to make it very clear – there are no third parties involved." So… Peter wasn't screwing around? Or is Jennie simply not going to throw Peter under the bus for the sake of all of the post-divorce press?
Speaking of press, Jennie gave her first post-split interview to Access Hollywood. She's promoting her new CMT reality show, Jennie Garth: A Little Bit Country. The show documents Jennie's move (with her daughters Luca, Lola and Fiona) from LA to a "seven acre countryside farm in central California." Jennie keeps it all nice and sweet when she's asked about her split with Peter: "We're doing great… My life is a little hectic right now and my personal life is kind of crazy so this is what I need and what the girls need right now." She also says that part of her marriage breakdown will appear on the show.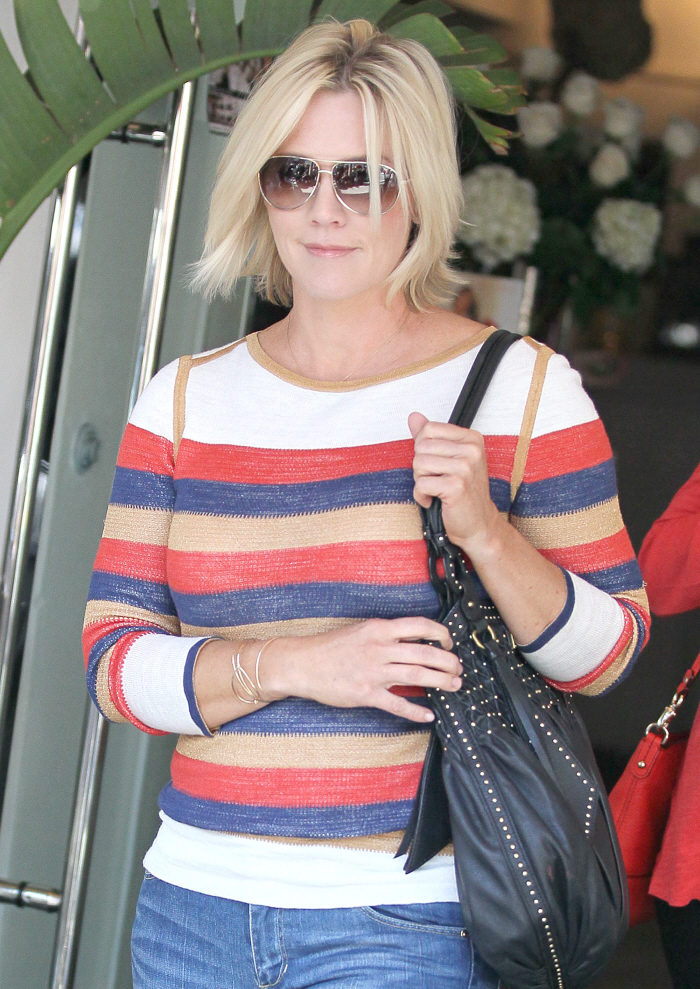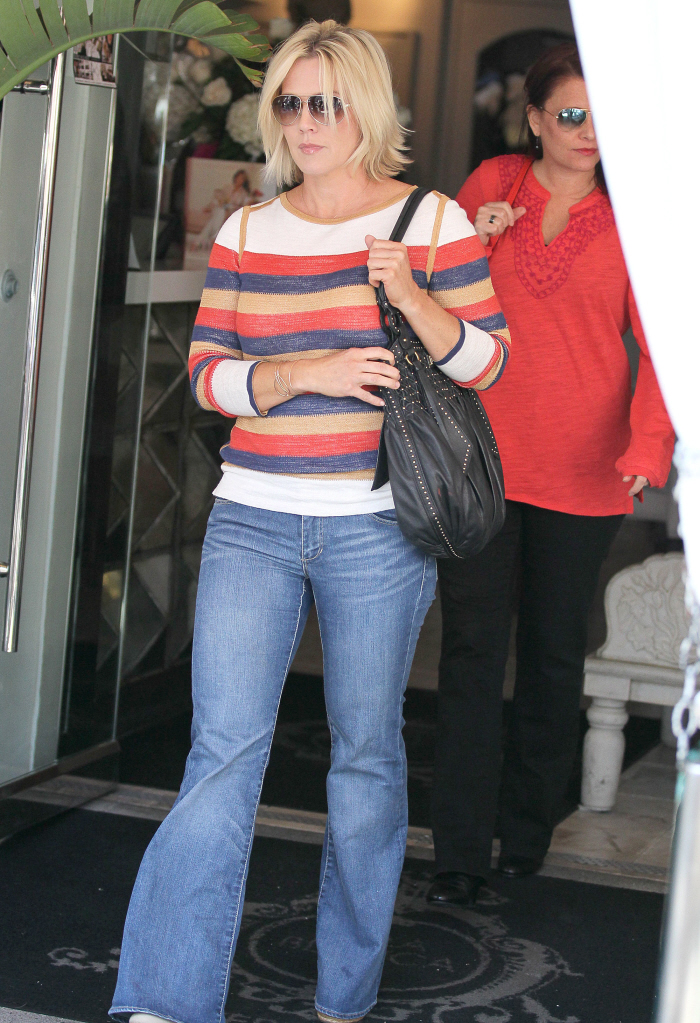 Photos courtesy of WENN.