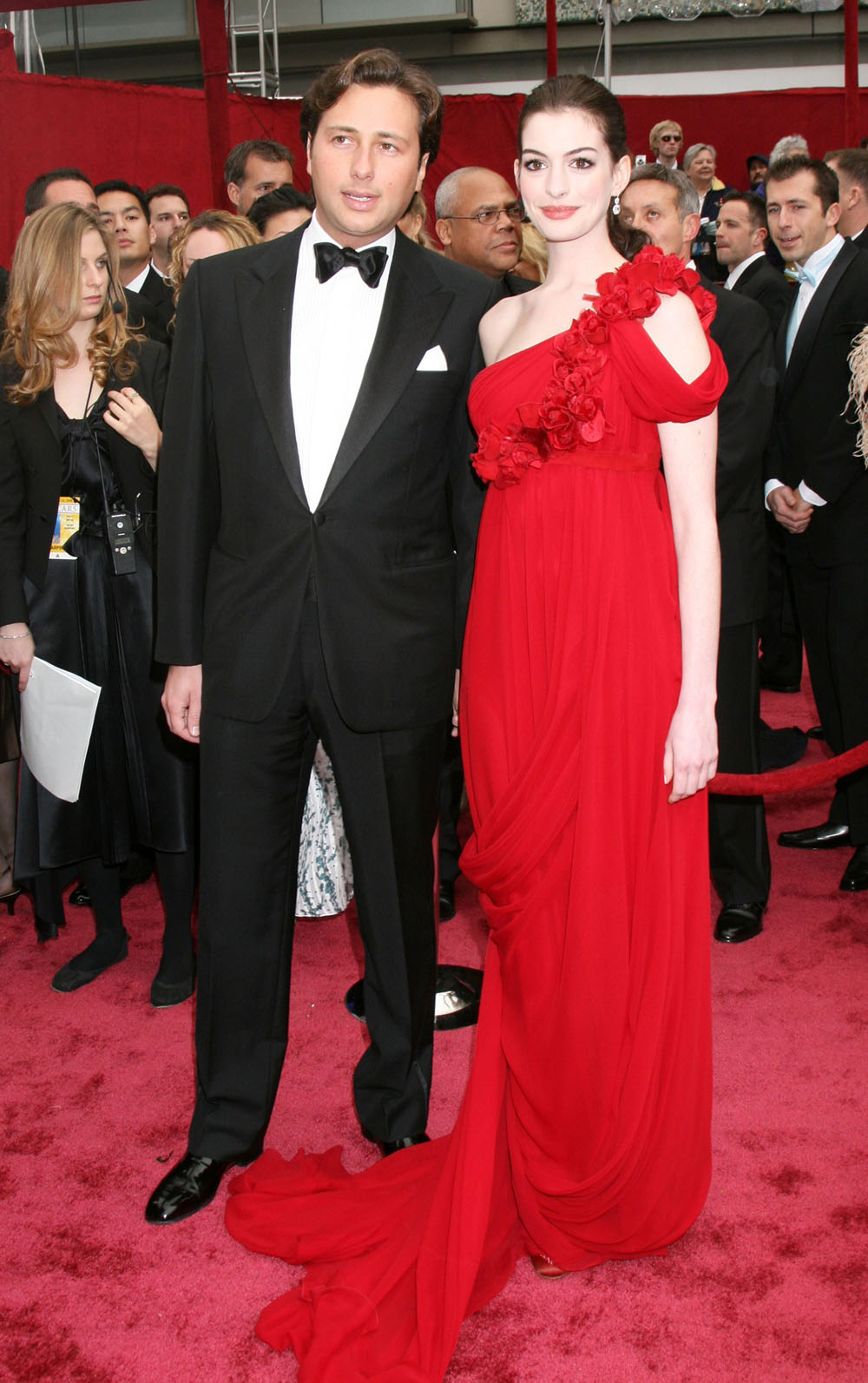 Convicted felon Raffaelo Follieri doesn't like life behind bars. The former high roller is so appalled by the conditions in prison, it's making him sick- literally. His lawyer has written a letter to the court asking that he be moved to a prison with better conditions. All together now: "Boo hoo." Seriously, though, this prison sounds completely disgusting and it's no wonder a delicate metrosexual flower like Raffy boy is sick.
Raffaello Follieri, the Italian businessman who dated actress Anne Hathaway, says his health has deteriorated because of "unspeakably unsanitary" jail conditions and wants to be moved.

Follieri, 30, once enjoyed a lavish globe-trotting lifestyle and dated Hathaway for four years before he was arrested in June for lying about ties to the Vatican for a real estate scheme.

Since he was sentenced to 4-1/2 years in prison for fraud last month, he has had to contend with rotten food, foul odors and unclean toilets and as result is running a fever and has blood in his urine, according to a letter from his lawyer made available on Wednesday.

"He says that he cannot eat because the food appears to be spoiled and that the toilet and shower facilities are unspeakably unsanitary," the letter from Flora Edwards said.

"There is excrement in the shower and rats are roaming freely in the area. He says the stench is intolerable," the letter continued.

Follieri has been held in a windowless dormitory with 120 other men. Edwards requested he be moved to a different jail while awaiting transfer to a prison.

Follieri pleaded guilty last month to profiting $2.4 million from a scheme that exaggerated Vatican ties to mislead investors, including California supermarket billionaire Ron Burkle, into thinking he could buy the Catholic Church's real estate at cheaper prices.
Where the heck is he doing time – Oz? It sounds horrible – but I guess if prison was nice, it wouldn't be much of a punishment. If you recall, Follieri begged prosecutors to allow him to serve his time in Italy instead of America. Maybe the prisons there have luxury spas and gourmet Italian food. I haven't been able to find which Federal prison he's shacked up in. Sources said at the time of his sentencing that he'd be shipped off to either Fort Dix in New Jersey or Otisville in upstate New York, but no more information has been published since then. My question is: does this ever work? Do people get released from prison because they get sick? If so, everyone on maximum security should get to work on getting some blood in their urine.
Raffaelo Follieri is pictured above in better days with his ex girlfriend, Anne Hathaway, at the Academy Awards. I'm sure the conditions at the Kodak Theater were much nicer. Photo credit: WENN.