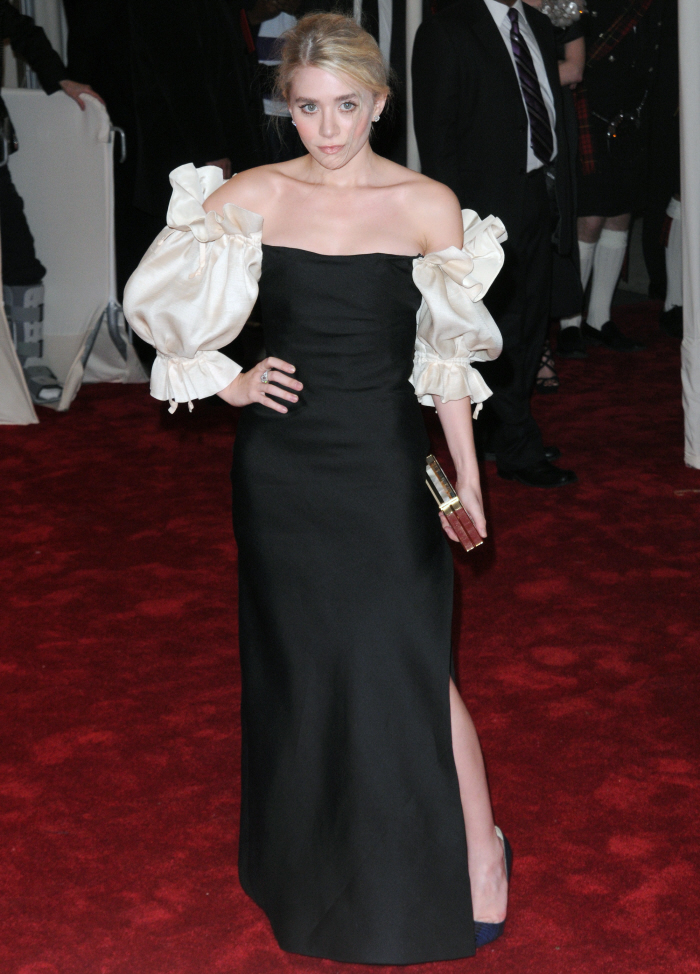 Will I feel the wrath of the Olsen-stans if I admit that I still can't tell Ashley and Mary-Kate Olsen apart? Because it's true. It's also true that I've never tried that hard to differentiate between them. Why would I? They share the same creepy twin brain. And now that creepy twin brain knows what Johnny Depp looks like naked. Allegedly. According to In Touch Weekly, Johnny Depp and Ashley Olsen may have hooked up. Er…
Johnny Depp publicly claims to still be happily coupled up with Vanessa Paradis — his longtime partner and the mother of his two children.

However, In Touch can exclusively reveal that on February 27, Johnny was spotted making a hasty exit from an office building connected to Ashley's apartment building "looking like he didn't want to be seen," a witness tells In Touch. In fact, an office worker confirms, "An e-mail went around to the employees saying Johnny Depp was using our building to try to avoid paparazzi."

It turns out the star, 48, was secretly leaving 23-years younger Ashley's loft after a sneak slumber party. Arriving in the afternoon of February 26, Johnny hunkered down in Ashley's Tribeca digs until noon the next day — nearly 24 hours later. "It was quiet in her apartment, like it was just the two of them in there," an insider recalls, and though no one outside can know what happened, "It didn't seem like it was just a visit between friends."

Whatever the twosome were up to during their overnighter, it certainly left Johnny exhausted. When the star finally left the next day, "he looked like he was out of it," an onlooker said.
[From In Touch Weekly]
Was Johnny even in New York? I keep hearing stuff about him being in LA., where he seems to be on some kind of real-estate-buying binge. Anyway, while Depp going for an Olsen makes some kind of sense (he seems to like small, delicate-looking pouty types), I just don't think it's on. I still believe that Eva Green had something to do with Depp's relationship (with Vanessa Paradis) falling apart, and my guess is that Eva and Johnny are still doing… something. Now, it's possible he screwing around on Eva too. The tabloids claimed that Johnny has been surrounding himself with ladies as his midlife crisis blossoms even further. I guess I'm just hoping that Eva Green is the one to stick it out.
Whoops, I wrote all of that up before I saw these photos – Johnny leaving a New York apartment building on February 27th. Was he leaving Ashley's place? They totally boned.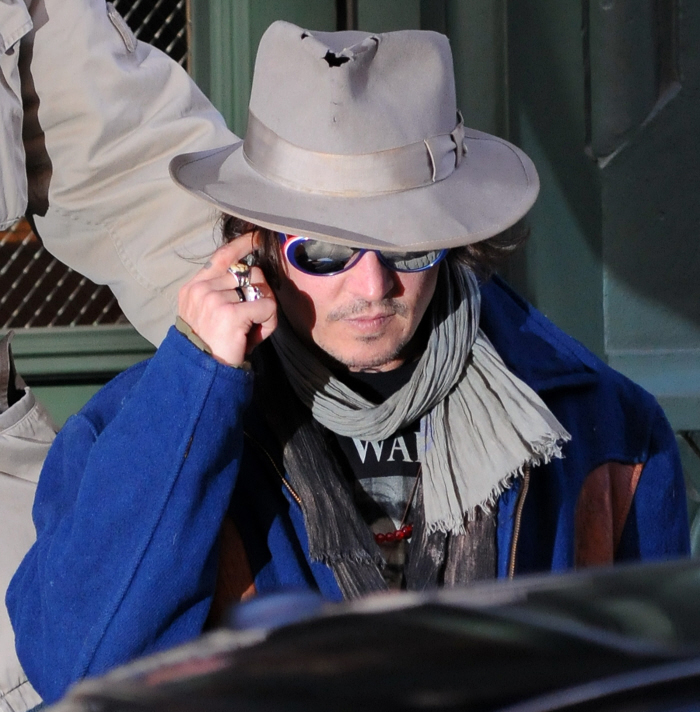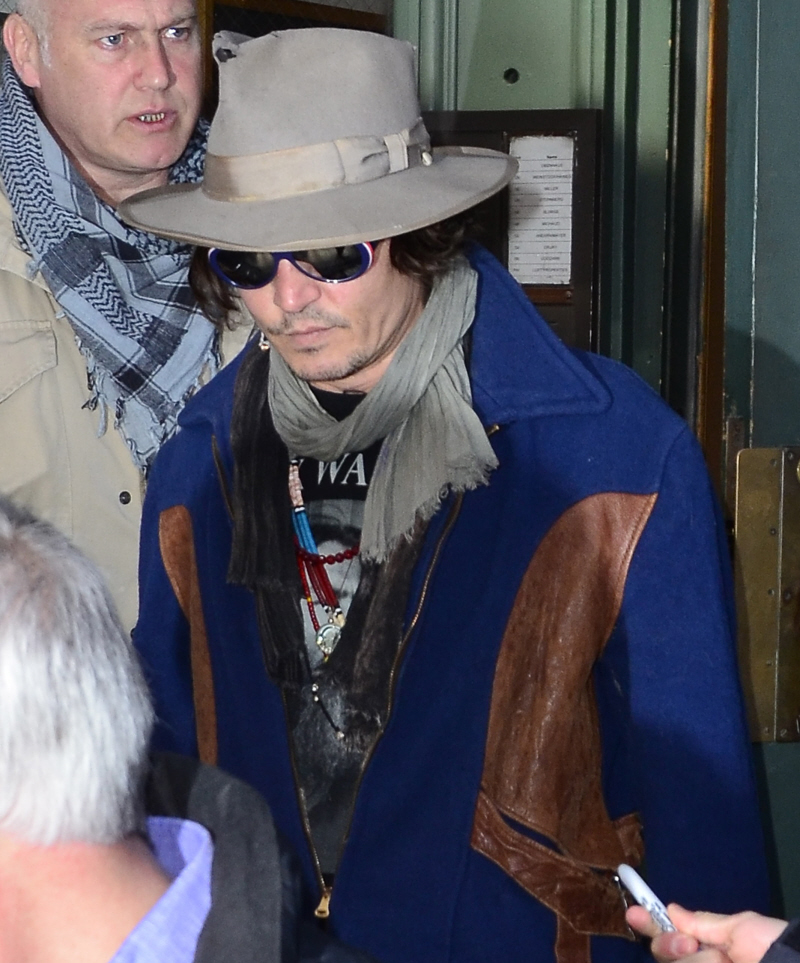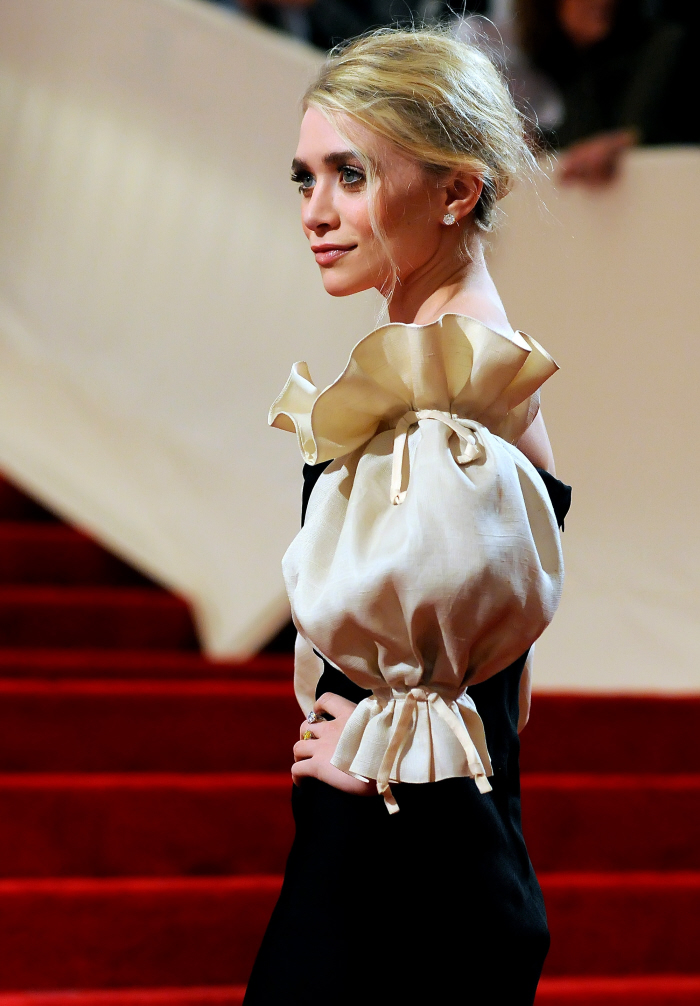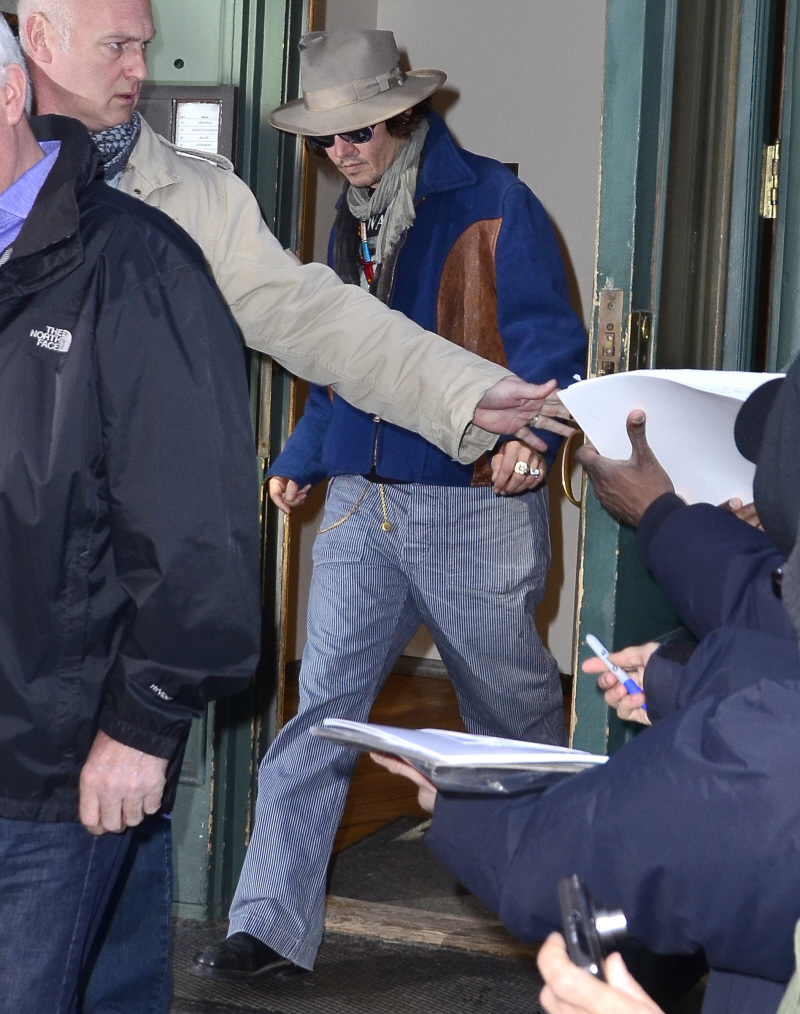 Photos courtesy of Fame/Flynet and WENN.