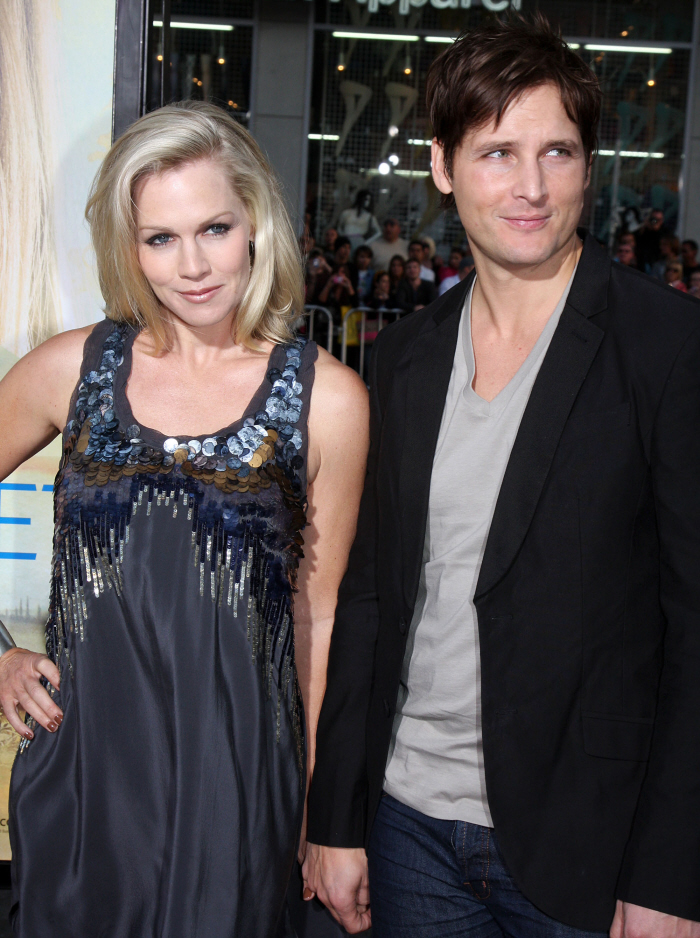 The tabloids have just gotten around to discussing what went down in Jennie Garth and Peter Facinelli's marriage. Where were the tabs a few months ago? Where were they a year ago, when everything seemed to be falling apart? Oh, right. They were endlessly cycling Uncool Bermuda Triangle stories. Anyway, just hours after Peter and Jennie announced their split, Scallywag & Vagabond reported that Peter had been engaged in an on-and-off two-year affair with a woman in Canada. Peter and Jennie later issued a statement denying the involvement of any "third parties" in their split, but the PR damage was done (in my mind). I know believe that Peter was screwing around on Jennie for a while, and that Jennie simply doesn't want to air her dirty laundry or publicly call him out. The Enquirer's story seems to back that up:
The Twilight Saga sucked the life out of Peter Facinelli's marriage to Jennie Garth, insiders say.

"All of their troubled can be traced back to 2008, when Peter costarred in the first Twilight film as vampire dad Dr. Carlisle Cullen," revealed a friend of the family. "Until then Jennie had the bigger name and was the family breadwinner. But after Twilight, Peter went from being a run-of-the-mill actor to a heartthrob overnight."

Problems first appeared in 2012 when the couple put their Toluca Lake home on the market. In 2011, rumors swirled that they were taking time apart as Jennie lived with the girls at their ranch in Los Olivos, California, while preparing for the CMT reality show, "Jennie Garth: A Little Bit Country."

"Peter was either filming in Canada for 'The Twilight Saga' or in New York for 'Nurse Jackie'," said the source. "Jennie suspected that he was seeing other women, and they'd have furious fights about it."

Reports recently surfaced that Peter carried on a two-year affair with a 26-year-old Canadian woman. The illicit romance allegedly began in August 2009 during filming of Eclipse and picked up when the saga's two Breaking Dawn installments were shot.

In a joint statement, Peter and Jennie denied that a third party was involved in their split. But a close source told The Enquirer, "Jennie knew all about Peter and the woman, and there were other women as well. She turned a blind eye to it for as long as she could. But she finally got fed up."
[From The Enquirer, print edition]
Yeah… I think it went down like this. Peter and Jennie were having problems, they sort-of/kind-of separated while Jennie lived with the girls on a farm, all while Peter worked in LA, NYC and Canada. And somewhere along the line, Peter just started fooling around. Maybe it's just a matter of semantics as to whether they were actually separated or whatever… or maybe Jennie just thought they hit a rough patch and Peter would eventually come back after he worked out his junk. All I know is that it's pretty sad, and I end up feeling a wave of sympathy for Jennie.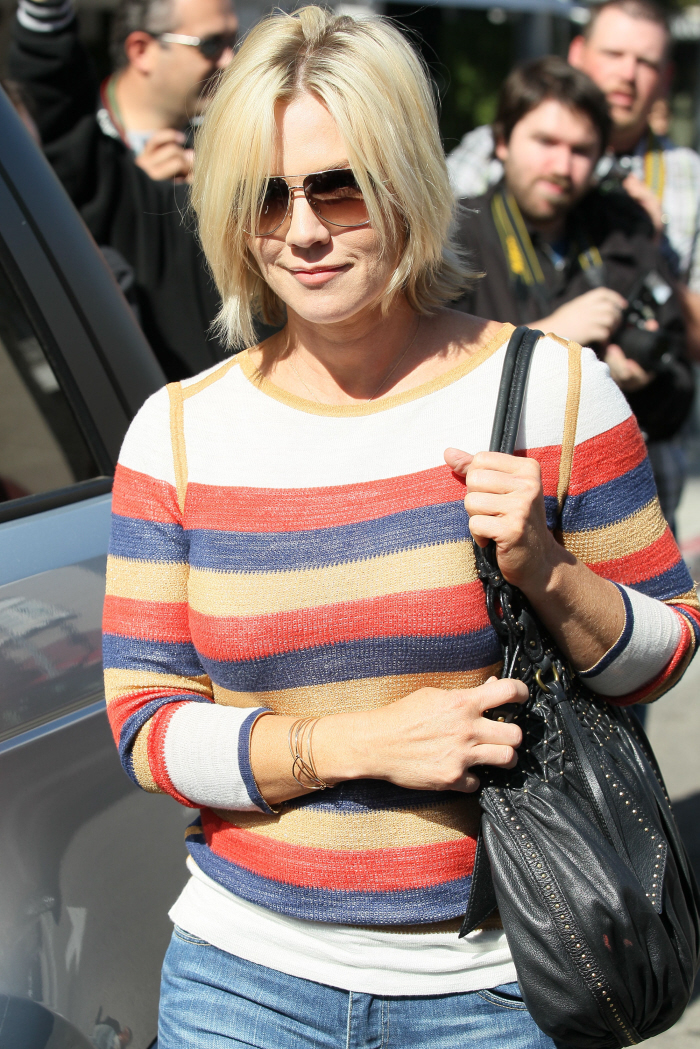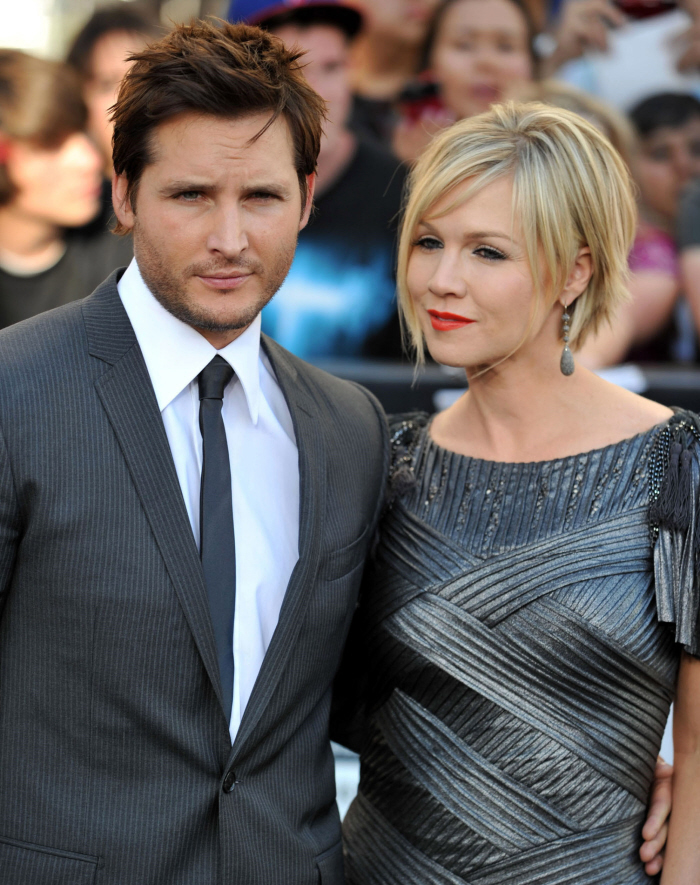 Photos courtesy of WENN.