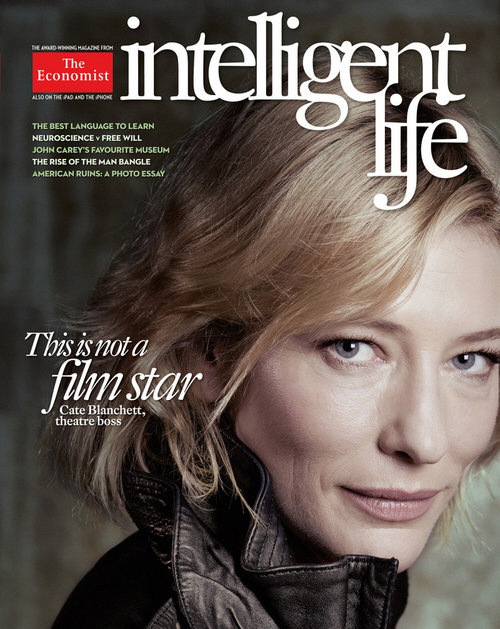 Cate Blanchett appears on the cover The Economist. You can read the interview with Cate here – it's a lovely piece, albeit a bit boring. It's all about how she put her Hollywood career on hold to focus on her great love, the theater, and how hard she works running the Sydney Theater Company. But what is getting the most press for this cover story is the actual cover – an un-retouched photo of La Blanchett, wrinkles and pores and all. Isn't it refreshing? Obviously, Cate is a 42-year-old woman who looks great for her age (or any age). But it's just nice to see a woman in her 40s on the cover of magazine without her looking like a victim of excessive Photoshopping (or plastic surgery, since Cate eschews tweaking).
It could go without saying, but here's confirmation that a host of Hollywood actresses – Demi Moore included – are cut from a different cloth to Cate Blanchett. In the same week that Moore's new ad campaign for cosmetics brand Helena Rubinstein showed her looking closer to 20 years of age than her almost-50, Australian Blanchett has eschewed all post-production magic for her Intelligent Life cover.

The magazine's editor, Tim de Lisle, explained the reasoning behind the un-retouched image in his editor's letter: "When other magazines photograph actresses, they routinely end up running heavily Photoshopped images, with every last wrinkle expunged. Their skin is rendered so improbably smooth that, with the biggest stars, you wonder why the photographer didn't just do a shoot with their waxwork."

Oscar-winning Blanchett talks of her job as joint artistic director of the Sydney Theatre Company and return to Europe to star in an Australian production of a German play. She posed for the cover quite simply, in her working clothes.

"She looks like what she is" continues de Lisle, "a woman of 42, spending her days in an office, her evenings on stage and the rest of her time looking after three young children.

'We can't be too self-righteous about it, because, like anyone else who puts her on a cover, we are benefiting from her beauty and distinction. But the shot is at least trying to reflect real life. It's a curious sign of the times that this has become something to shout about."

The result is most certainly 'real', with the odd line visible here and there, but Blanchett's luminous complexion and enviably clear skin are certainly nothing to be sniffed at.
I wish more magazines would do this. And I wish more actresses were up for it. I look through red carpet and candid photos all day, nearly every day, and let me tell you something, ladies: you almost always look younger and fresher when you're photographed "naturally". Yes, in candids, we can see your wrinkles, the bags under your eyes, and maybe you feel naked without a face full of makeup – but I almost always think that you look younger.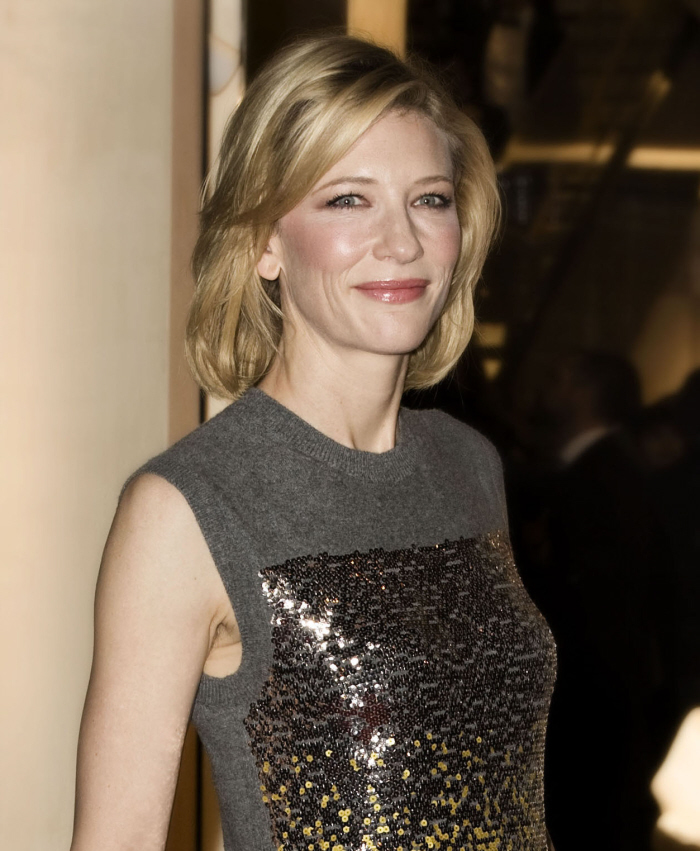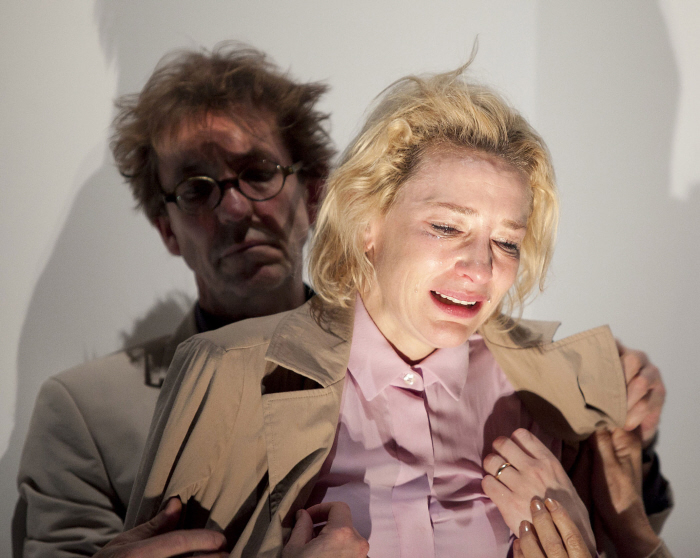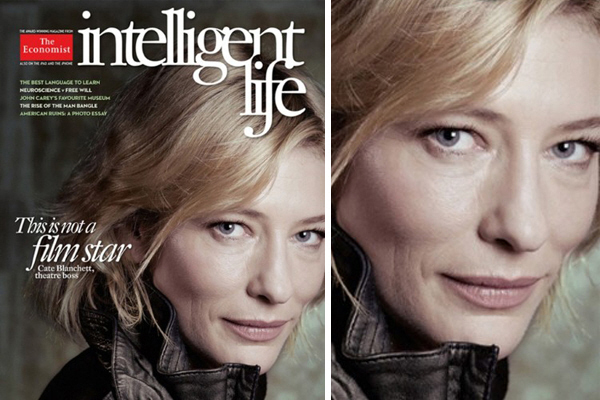 Cover courtesy of Intelligent Life, photos courtesy of WENN.