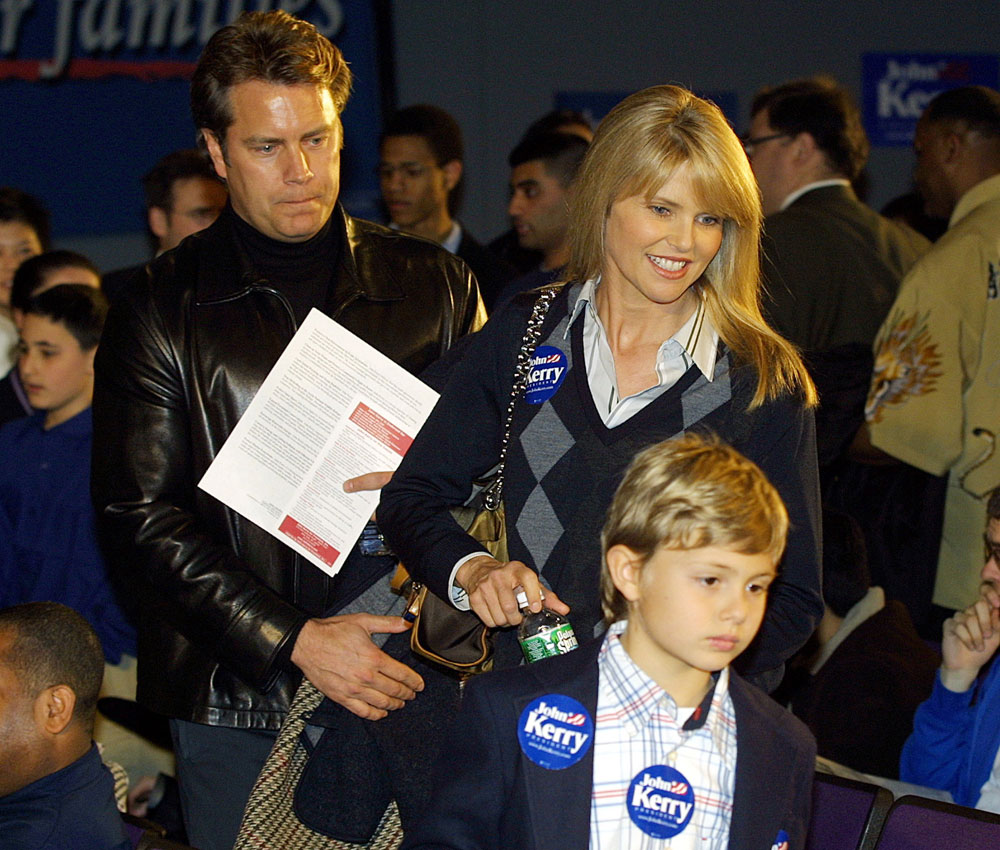 Yesterday Christie Brinkley went on The Today Show, allegedly to promote her role in "Chicago" on Broadway, but she spent the whole time talking about how her ex husband, Peter Cook, had done her wrong. Christie and Peter share custody of their two teen children after their 2008 divorce. Christie recently filed for unpaid child support from Peter, after he missed five months or so of his meager $1,200 a month support. Peter claimed he was watching the kids full time during the period while Christie was on Broadway, and that he contacted their lawyers beforehand and got permission not to pay child support for that time. He said this on "Nightline" earlier this month and also claimed that Christie was trying to "publicly castrate" him in the press. On "The Today Show" yesterday, Christie called Peter a narcissist, denied that she had fought to make their divorce public and stated that it was NY law that all divorces were public, and she also said that she never wanted to make the latest details of their court filings public at all.
Well now Peter is firing back, of course. This will never end. He issued a statement saying that Christie is just trying to continue to vilify him, basically, and that she lied about not deliberately trying to make their divorce public record.
Cook fired back in a furiously worded statement: "Christie was entirely dishonest about the circumstances surrounding the current court action which was precipitated by her and . . . is doing further damage to our children . . . I am also shocked by the blatant lies she told regarding our divorce proceedings of four years ago, including denying the indisputable fact that she fought for an open courtroom despite the warnings it would harm our children." He fumed she, "will stop at nothing to continue the drama in our lives in order to harass me and keep herself relevant in the media." He rails at the accusation that he's a "deadbeat dad," saying. "[She] does not want peace, she wants attention." He concludes Brinkley still wants revenge on him for cheating with Diana Bianchi, adding: "Clearly, Christie does not believe I was punished enough four years ago for my indiscretions in our marriage, but for the sake of our children I wish she would find a way to move on."
[From The NY Post]
It is true that family courts in NY State are technically supposed to be open to the public by law. A 2011 NY Times investigation found that 90% of them were not open however, and stated that judges routinely made decisions to close cases for privacy reasons. So it's probably true that Christie fought to have her divorce open to the public, as was reported at the time.
Cook also spoke to NBC News, just like Christie, and he was pissed. His interview with Savannah Guthrie starts at about 1:17 here:

Cook said that "the entire content of [Christie's] interview was a lie, where she claims that I am harassing and bullying her… we haven't had a conversation in four and a half years. We haven't e-mailed each other directly in two years, so this perception that I am harassing and bullying her is nonsense."
He also called her tears "crocodile tears" and claimed "Ever since the separation she has been on a campaign to smear me. There is no Peter Cook press machine. I have no interest in the press.. you don't hear about Peter Cook until Christie Brinkley brings something up from the past to make herself relevant again."
Give me a break, this guy has been giving tons of interviews. He claimed he's just "Defending attacks by my ex wife" and that "I have not breached confidentiality, she did in this morning's interview… we're allowed to speak… about anything post-divorce. Discussing issues that are pre-divorce is a violation of confidentiality."
As for the irony of both of them calling each other narcissists, (a clever question by Guthrie), Cook deflected it by claiming narcissism somehow made him a better father. "Yeah, there's a part of my narcissism that makes me a really great dad… narcissism makes you focus attention on something."
Cook admitted his public battle with Brinkley was "terrible for my children, but the damage was done when she fought to open that court in 2008. This is in Google eternity."
I'll just end this here. It's getting too complicated and annoying for me. These two were probably perfect for each other for at least a decade. They seem to have a lot in common with the way they're still bickering over their custody issues.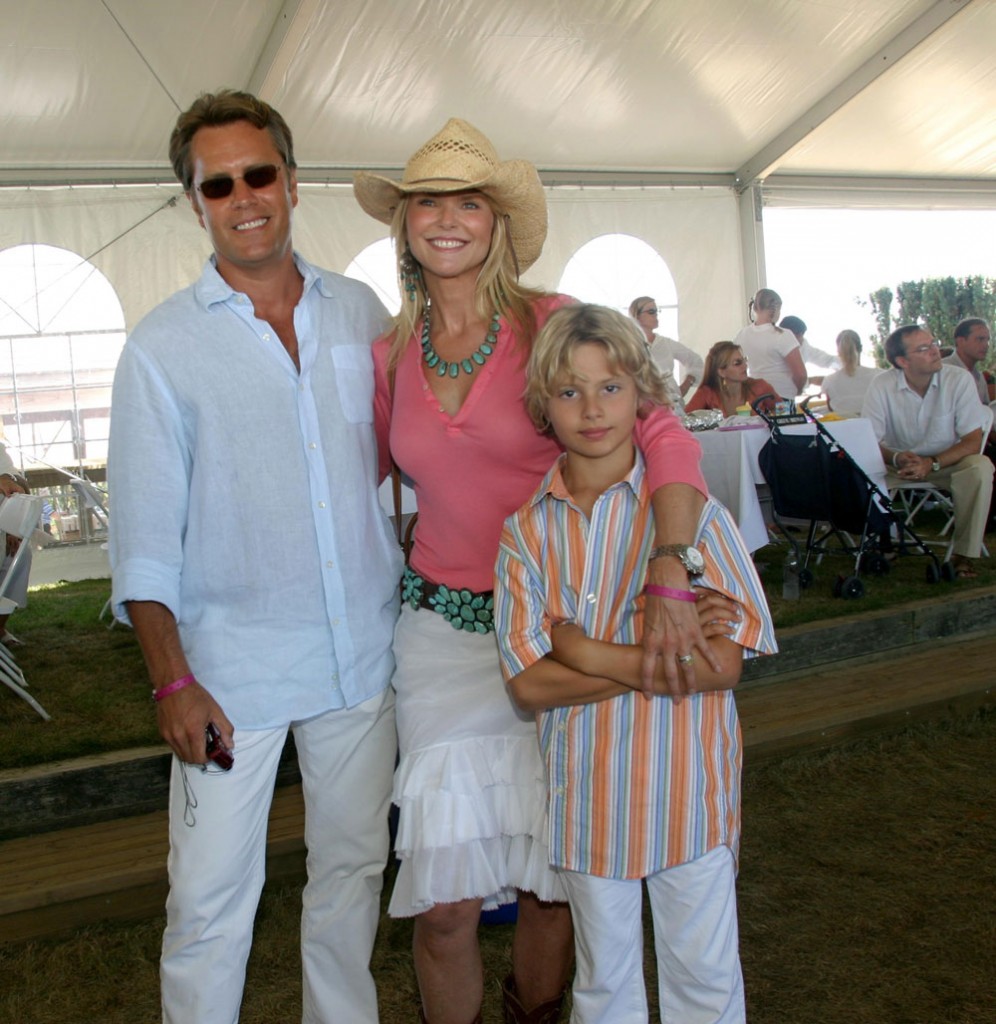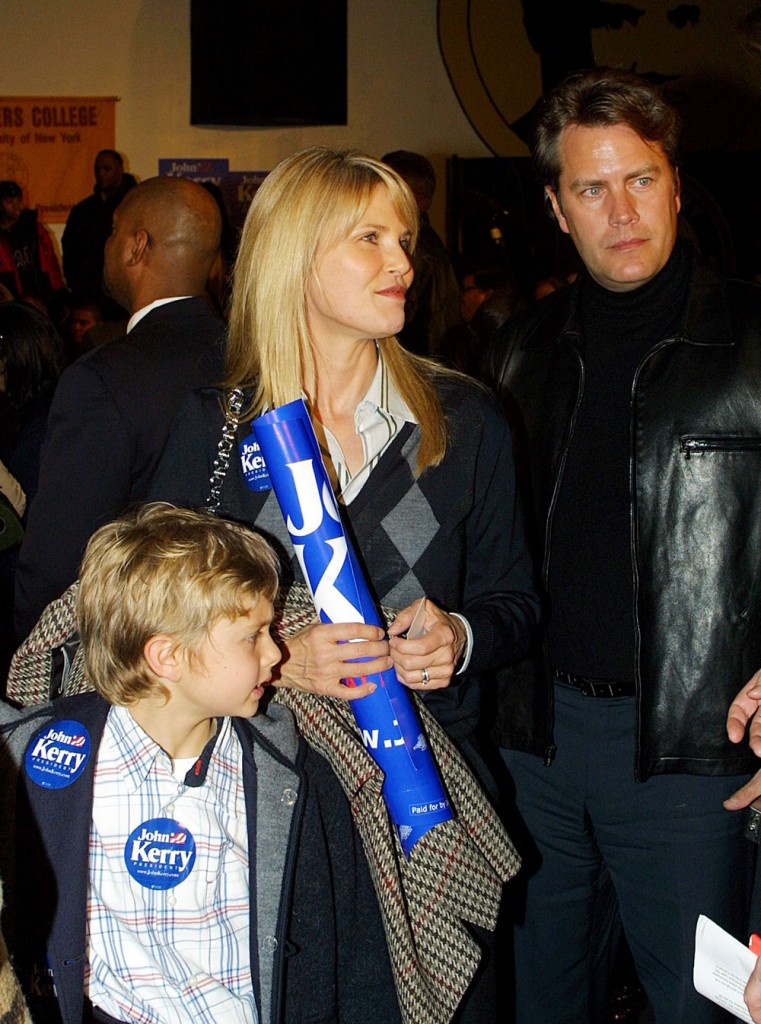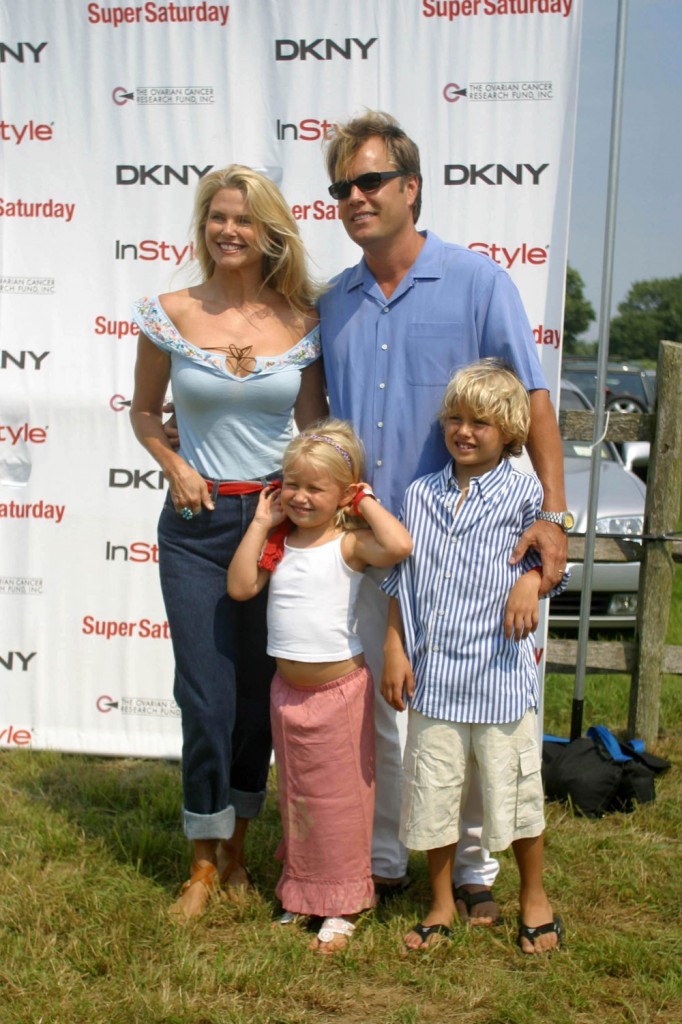 Christie and Peter are shown in 2004 and 2005. Credit: WENN.com