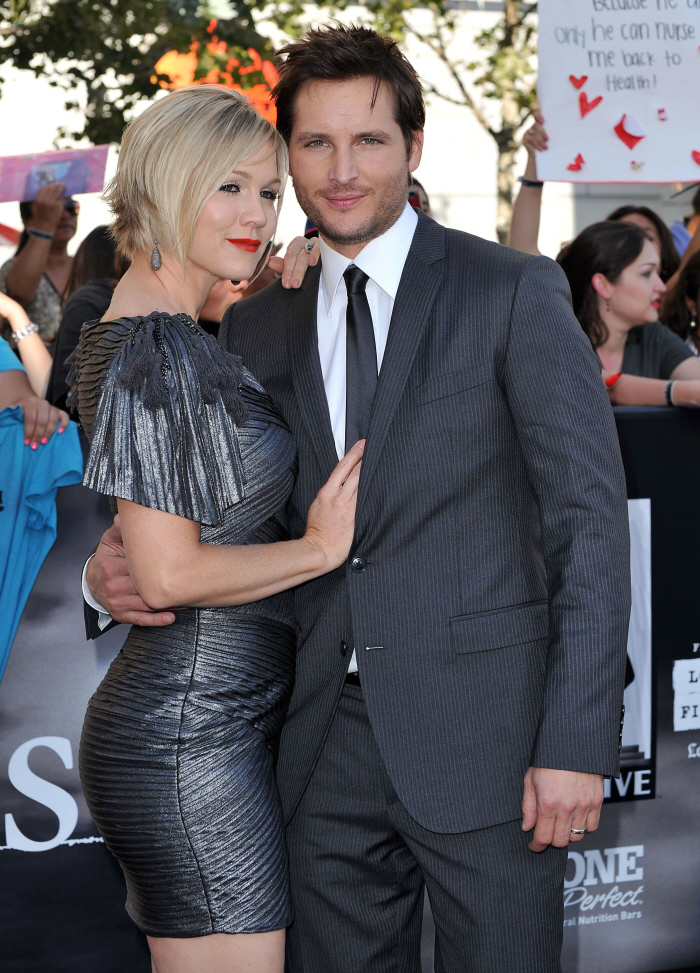 Peter Facinelli and Jennie Garth only announced their separation a few weeks ago, but it really does look like there's no hope of turning back now – Peter just filed for divorce from Jennie. From all of the tabloid and legit reporting that's being done on this split, it really seems like Peter wanted out of the marriage for a while, and that Peter and Jennie had a definite plan for how this separation and divorce would go:
It was only a matter of time … but Peter Facinelli has finally filed divorce papers in an effort to end his marriage to Jennie Garth. According to the docs, filed moments ago at L.A. County Superior Court, Facinelli cites "irreconcilable differences" for the split. Facinelli also wants joint physical and legal custody for their 3 minor daughters.

Interesting timing — considering the two were spotted out shopping together in L.A. just this weekend.

In the docs, filed by Facinelli's attorney Terry Levich Ross, the actor notes the date of separation is January 1, 2012. The couple was married in 2001.

Garth's lawyer, Melanie Mandles, simultaneously filed a response to the divorce petition … in which she requests to have her name legally changed from Jennifer Facinelli back to Jennifer Garth.

Garth also checked the boxes for joint physical and legal custody of their children. According to the docs, both Peter and Jennie have agreed to pay for legal fees.

The couple announced the split earlier this month in a joint statement that said, "While we have decided to end our marriage, we both share the same deep love and devotion to our children."
[From TMZ]
Incidentally (or maybe not), Jennie has an exclusive interview in this week's People Magazine. She pretty much says that Peter wanted a divorce last year, and it took her a while to come to terms with that.
When Peter Facinelli told Jennie Garth last fall that he wanted a divorce, she at first refused to give in.

"I was very resistant," she tells PEOPLE in an exclusive new interview. "I didn't want it to happen. It took me some time to come to peace with it."

The couple, who wed in 2001, always had what looked like a storybook marriage. Parents to daughters Luca, 14, Lola, 9 and Fiona, 5, they dubbed themselves the Facinelli Five and reveled in family traditions that included camping in an RV, family movie nights and bingo tournaments. But over the past two years, as Facinelli's career was taking off (he plays Dr. Carlisle Cullen in the Twilight series and is a regular on Showtime's Nurse Jackie), the couple began spending more time apart.

In 2010, Garth, 39, and their daughters moved to the family's Santa Ynez Valley, Calif., ranch house, while Facinelli, 38, commuted from Vancouver and New York City.

"He would do everything he could to fly back every weekend," says Garth. "[But] it took a real toll on our marriage."

Since then, "I've gone through my darkest parts and I'm coming out of it," says Garth, whose new CMT reality show, Jennie Garth: A Little Bit Country, premieres on April 20. "I'm okay. I don't know what the future holds, but then I've never been a planner. And maybe that's a good thing."
I think it's interesting that most people think that Peter was screwing around, but that Jennie still isn't saying anything bad about him. Or is she? When she tells People Magazine that he wanted out a long time ago, is she giving us a wink and a nudge? At this point, I do think she's come to terms with whatever went down, and she's not about to throw the father of her children under the bus. It's sad.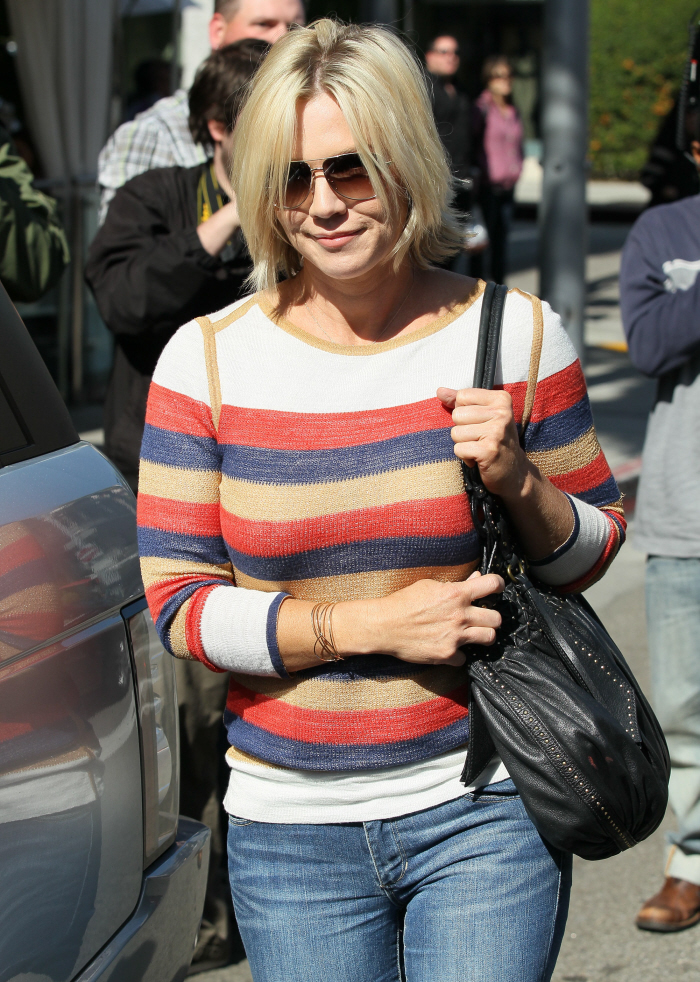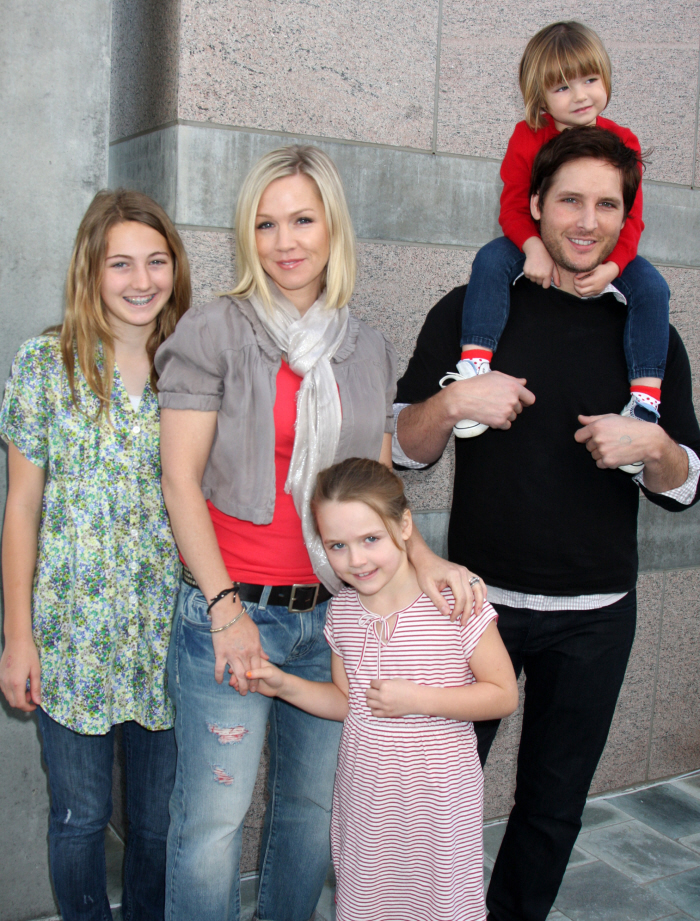 Photos courtesy of WENN.