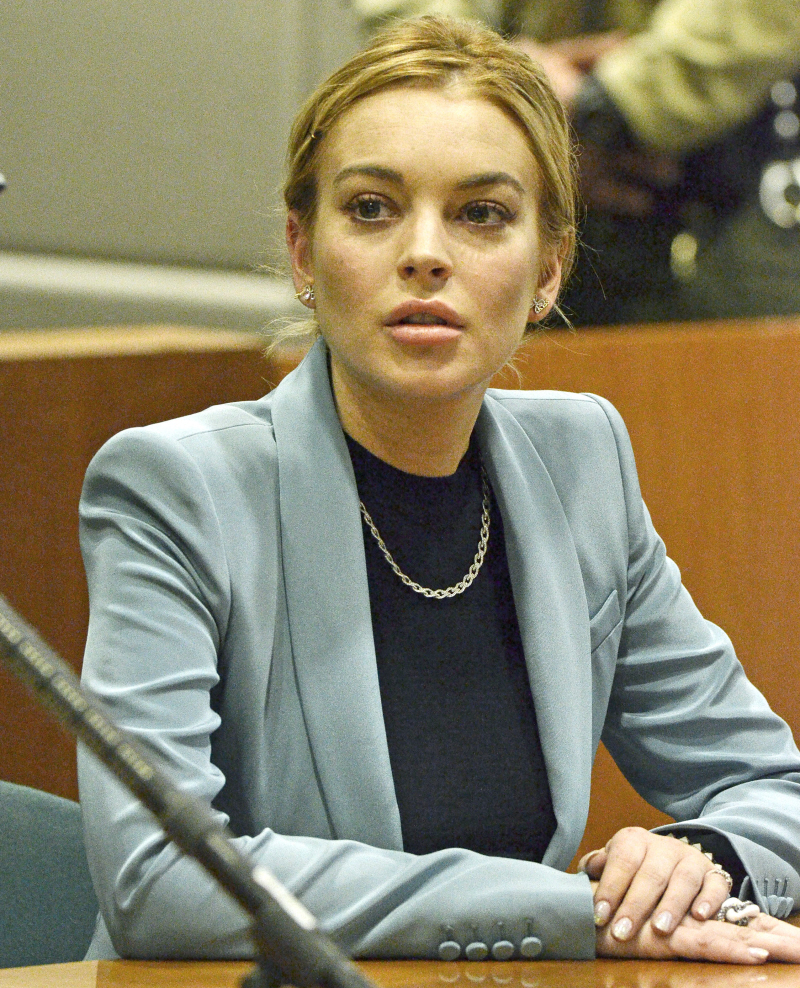 Here are some of the most unfortunate photos from Lindsay Lohan's court appearance yesterday. In some, she looks like a 40-year-old escort on her 15th bust, and in some photos Lindsay just looks oddly strung out. Jesus, her lips are so crazy. Why does she do that to herself?
Anyway, as we were discussing yesterday, Lindsay was facing a lot of potential problems for the Lifetime movie Liz & Dick, which will be filmed in Canada. The problem? Lindsay is a cracked-out felon with multiple convictions, and Canadians don't hand out work visas to crackheads. Except they do! Because according to TMZ/Mother Crackhead, "Lindsay has just been granted a Canadian work permit to film an upcoming Liz Taylor movie in Toronto." According to TMZ's sources, "Canadian officials have realized Lindsay has been receiving positive marks from the court and her probation officer … and signed off on the permit hours after she completed her community service requirements yesterday." Can you imagine the poor Canadian bureaucrat who had to sign off on this mess? You know he's sending out his résumé right now.
You know how I had concerns about whether this "Lifetime movie" was just some enormous crack hustle that probably didn't even exist, because only Lindsay and her crack team of drunken sycophants were the ones "confirming" anything about the project? Well, TV Guide has an answer to my misgivings:
It looks like Lifetime will finally officially announce that Lindsay Lohan will star as Elizabeth Taylor in their upcoming movie, Liz and Dick.

Sources tell TV Guide Magazine that Lifetime has been waiting for the actress's legal trouble to be wrapped up before confirming her casting. Lohan is scheduled to be in a Los Angeles courtroom today, where the judge will rule on whether or not she has fulfilled her probation requirements, including counseling and community service, stemming from a 2007 DUI arrest. (She also spent time in rehab and jail.) Expectations are that her formal probation will be terminated; a case alleging a hit and run incident that could have derailed her progress was dismissed on Monday.

Lohan's team is confident. "Lindsay is scheduled to start filming the movie the first week of May in Vancouver," says her spokesman Steve Honig.

Lohan, who has become known more for her troubles than for her talent, has been on a sort of a comeback tour recently, starting with her March 3 Saturday Night Live hosting gig, which drew mixed reviews but earned the show's second-highest ratings of the season.

She's also wrangled an upcoming guest spot on Glee, where she's reportedly playing a judge at the show choir's Nationals competition. Adds Honig: "She's a fan of the show; they're a fan of hers and decided it would be a great idea to have her on."
[From TV Guide]
Once again, I don't understand who makes that call and where things went wrong in his or her life. Can you imagine the producer of Liz & Dick, sitting there watching THIS FACE on TMZ's live feed and saying, "Yes! Finally, my Elizabeth Taylor!" Is everyone in Hollywood on drugs?
Also: LL celebrated her court victory by going to the Marmont, of course. Page Six reports that LL went to the Marmont with her sister (Ali) for lunch, and Samantha Ronson happened to be there. A "spy" told Page Six, "neither [Samantha nor Lindsay] made eye contact, and Ronson — who friends say recently broke up with her girlfriend, Erin Foster — left 10 minutes after the Lohans arrived."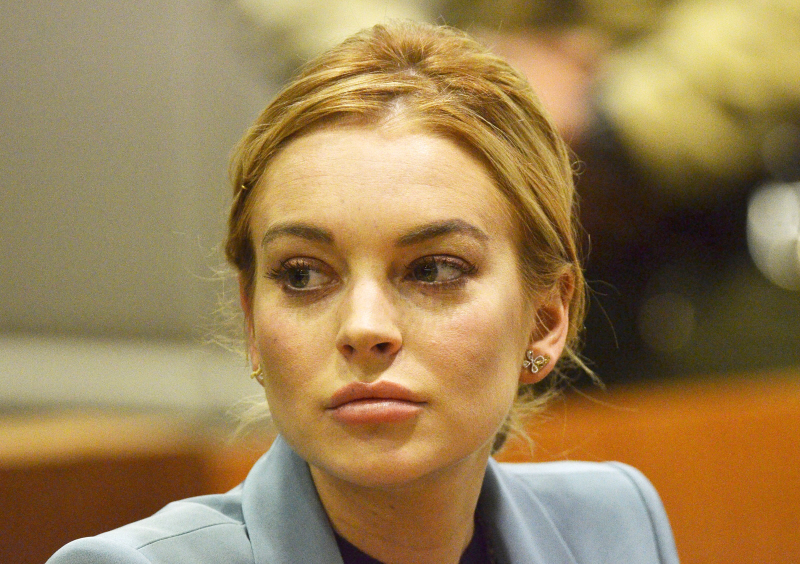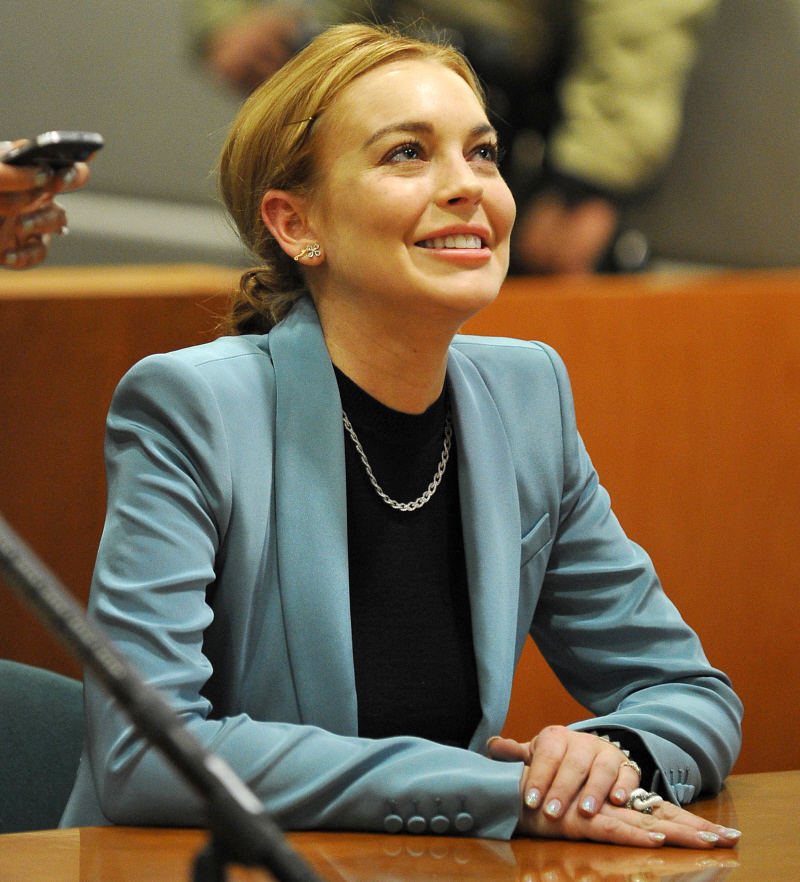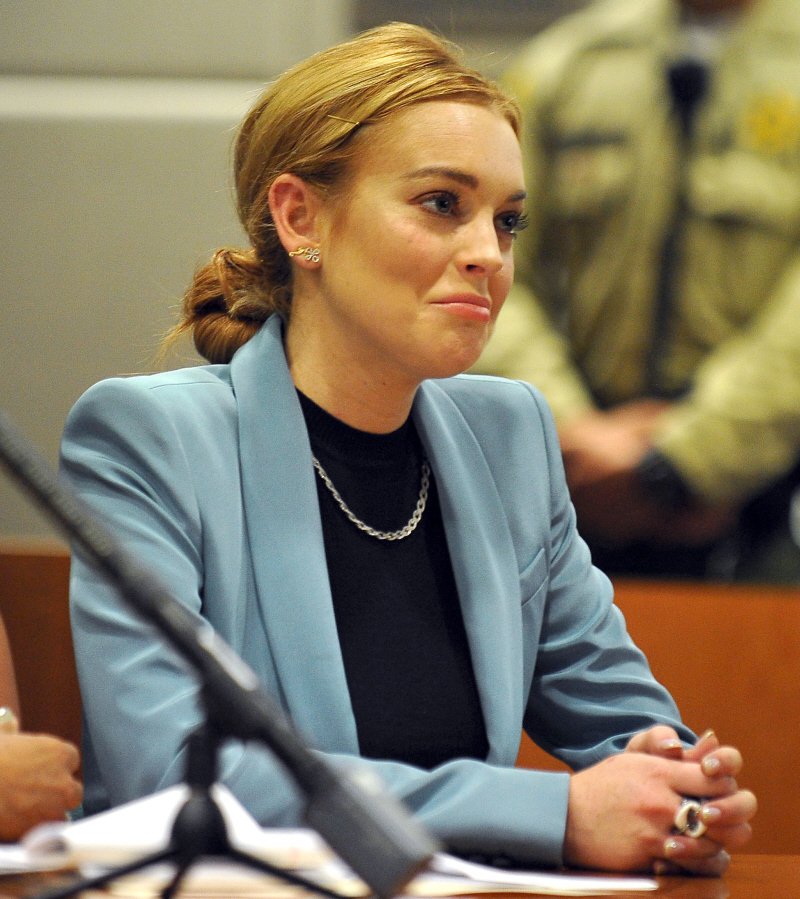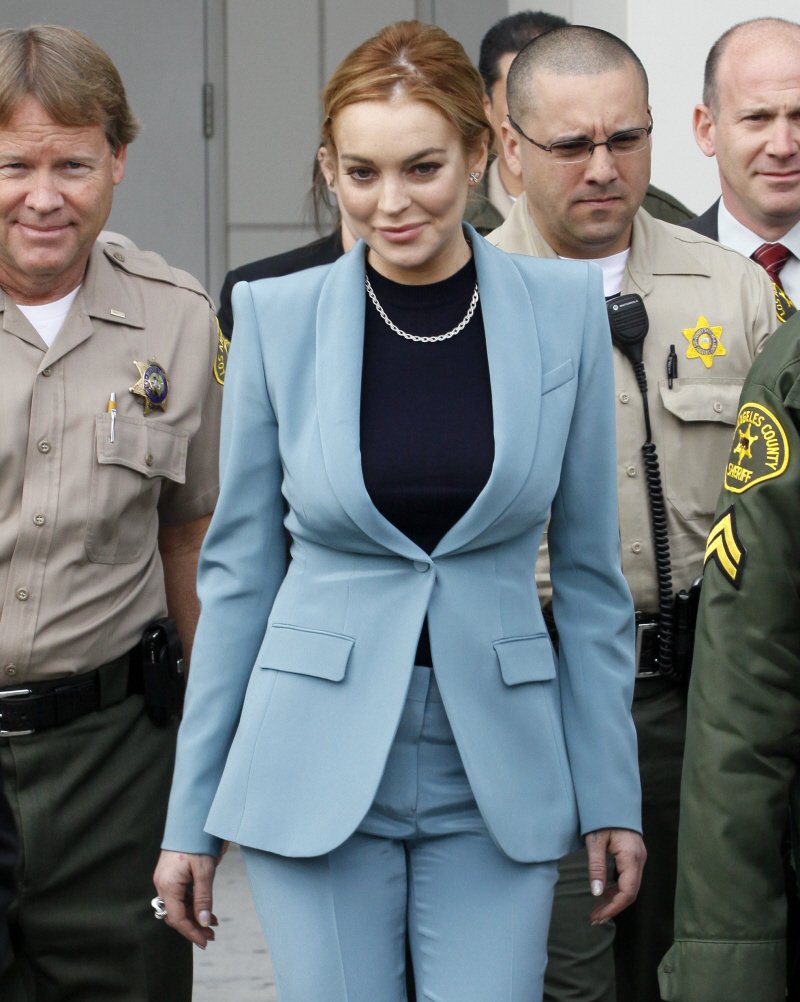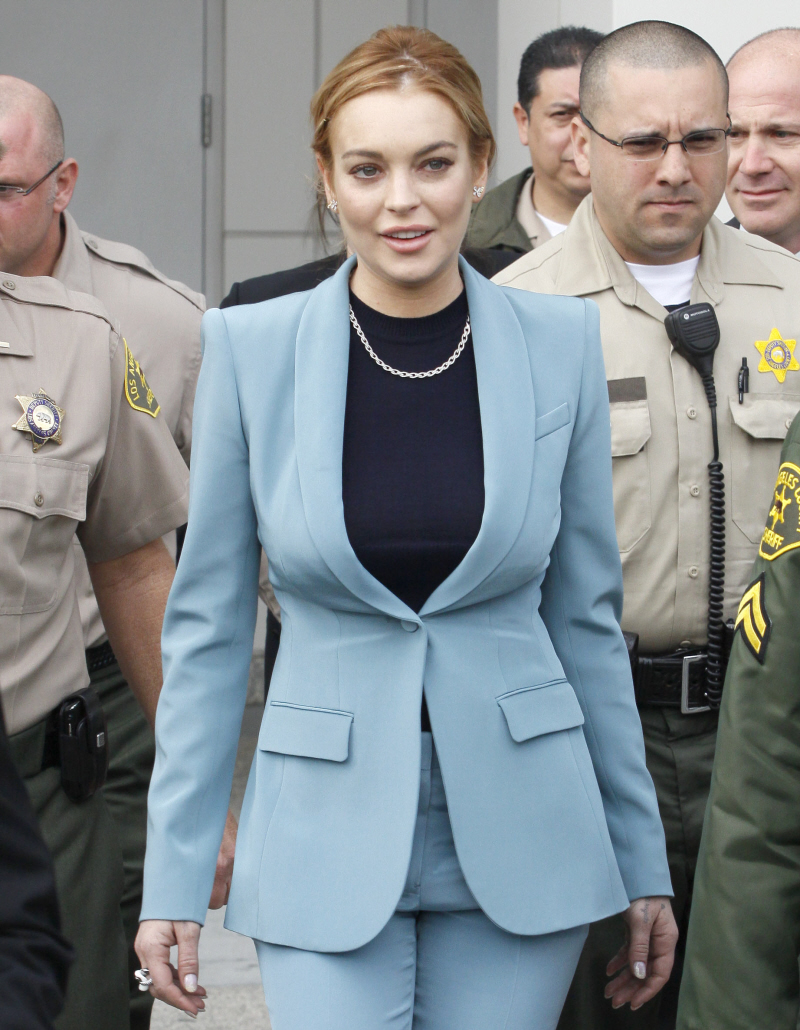 Photos courtesy of Fame/Flynet.