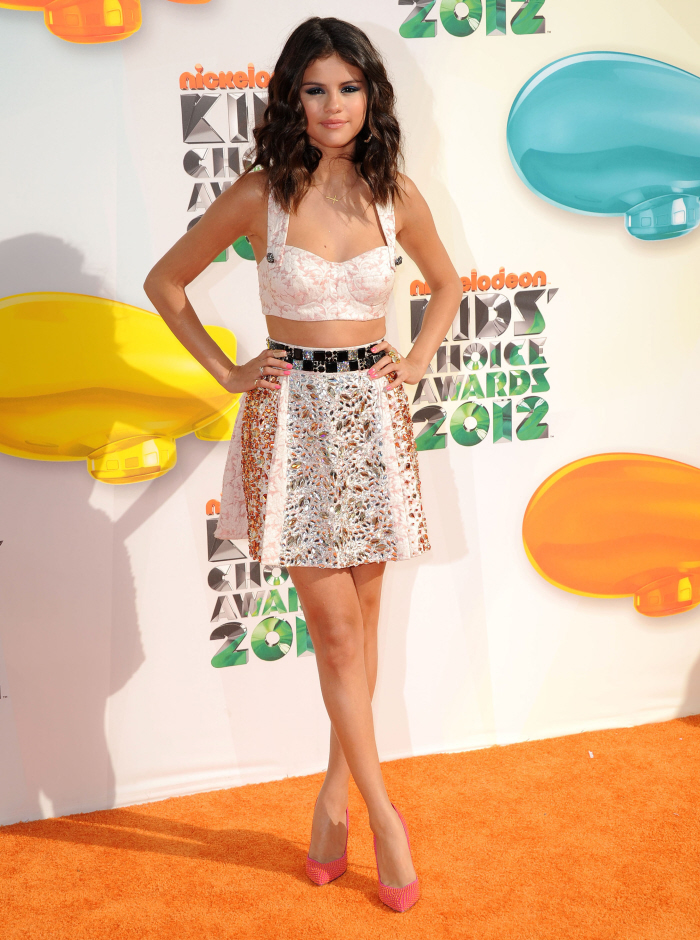 Here are more photos from last night's Kids Choice Awards. Once again, I'm just covering the fashion aspect – you can read more about the awards show here. I already covered Kristen Stewart and Heidi Klum here – I thought they were the two best dressed ladies at the event, for what it's worth. Now let's get to some of the not-so-great fashion. Here's Selena Gomez in Dolce & Gabbana. It… I can't…ugh. Yes, Selena is "of age" so maybe this outfit isn't technically in appropriate, but really, it's a kids' show. Selena should be wearing more than a half-bustier and a short skirt. She's a pretty little thing, but this just feels WRONG.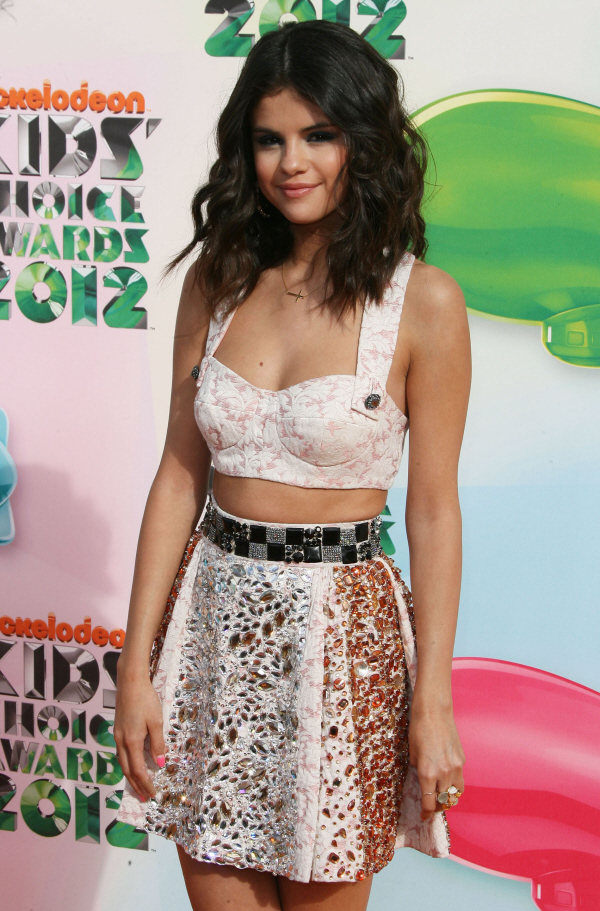 The Smith family was out in full force, all of them trying way too hard to look… cartoonish…? Is that the goal here? Jada Pinkett looks awful, Jaden looks like he spent hours working on his look, and Willow… well, I just feel bad for Willow. I feel like she's having a hard time with her career, with her parents, with being a kid in a big world. I don't have an issue with her shaved head – it's fine. She's a kid. It happens. But she just seems like a sad little girl.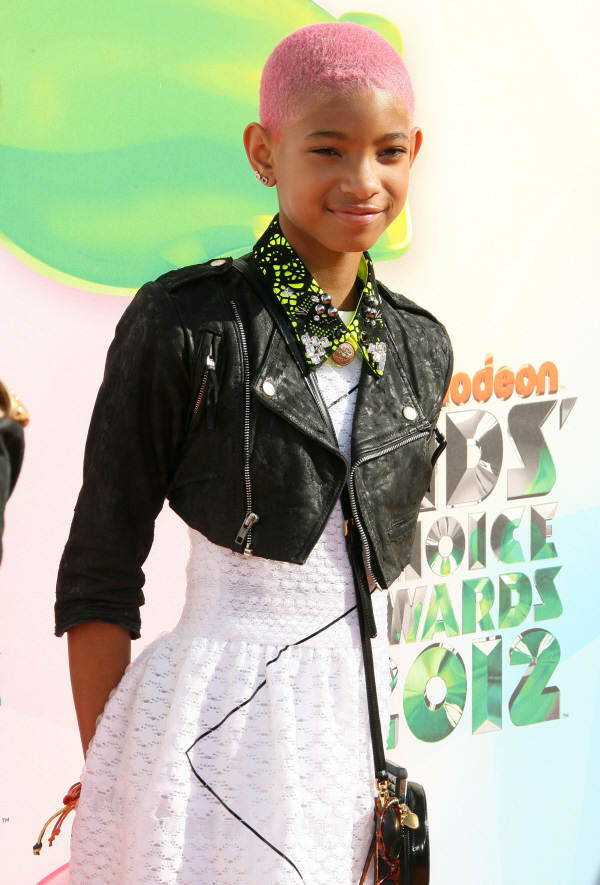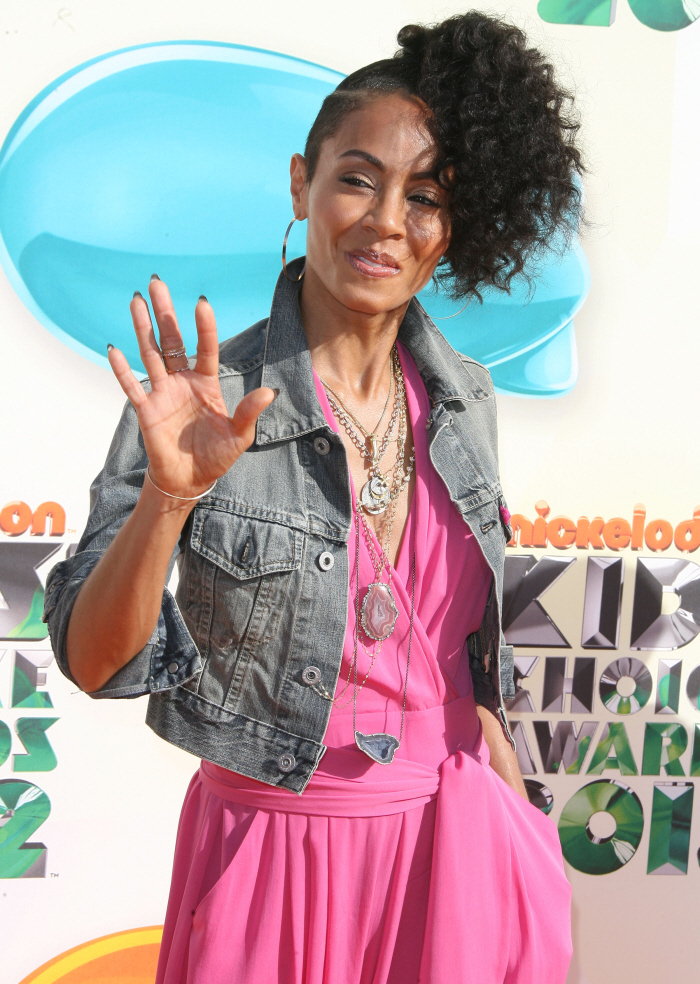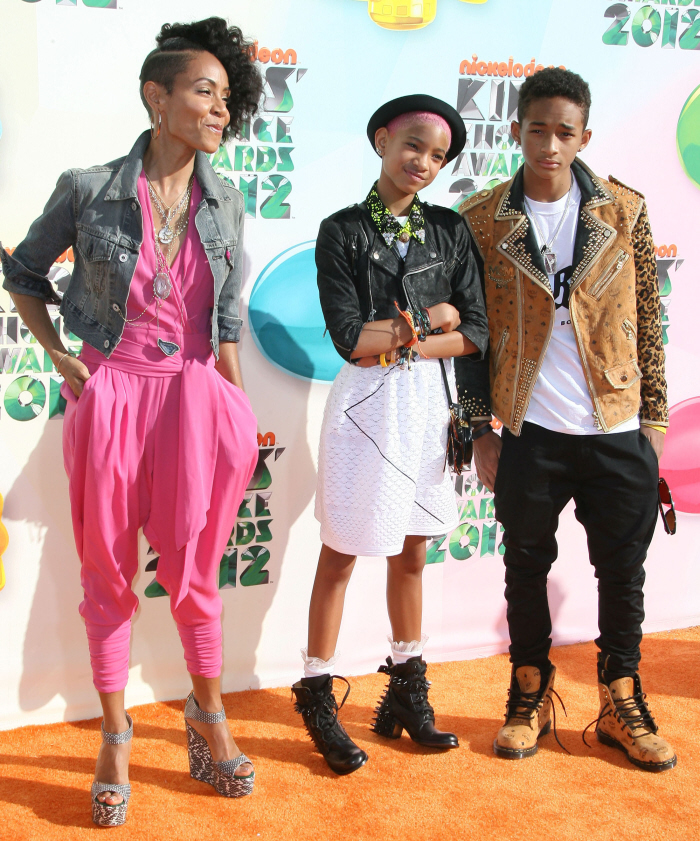 Katy Perry wore this "slime" outfit – her bra thing is supposed to look like it's made out of slime. I guess the skirt is supposed to look slime-spattered? I hate her hair. I hate the length of the skirt.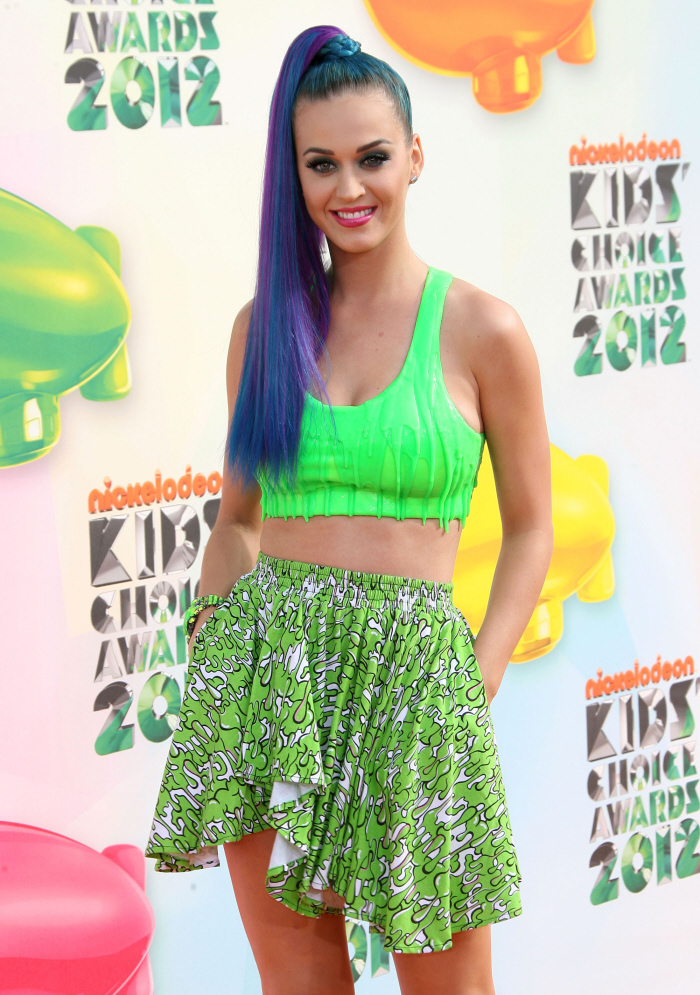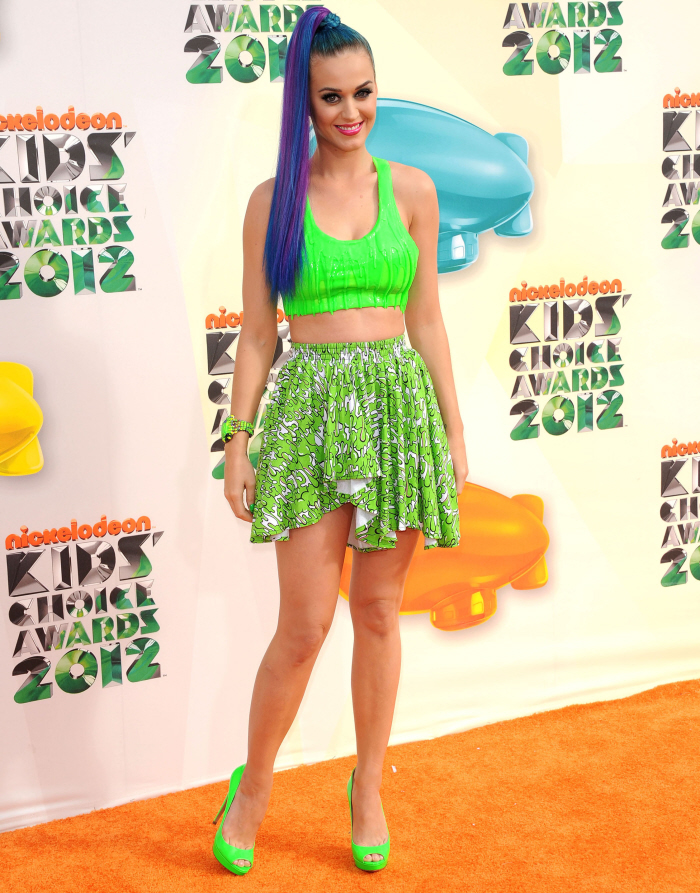 Emma Stone in Antonio Berardi. Love it. Wish she would go back to red, but I'm okay with the blonde. The dress is perfect on her.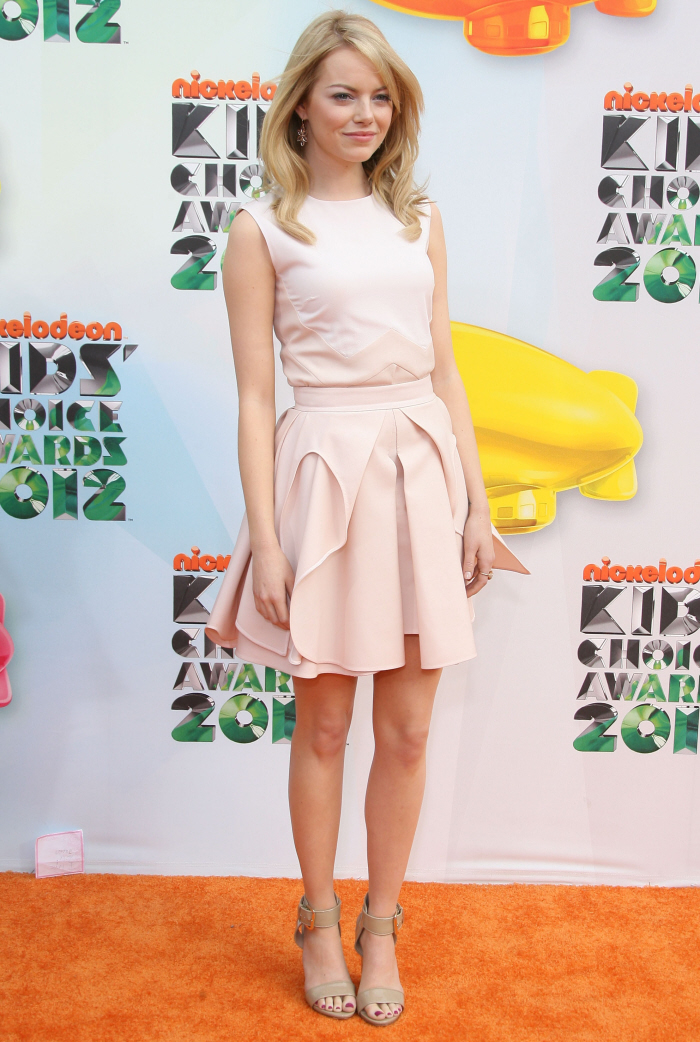 Kelly Osbourne in Tony Ward Couture. Meh.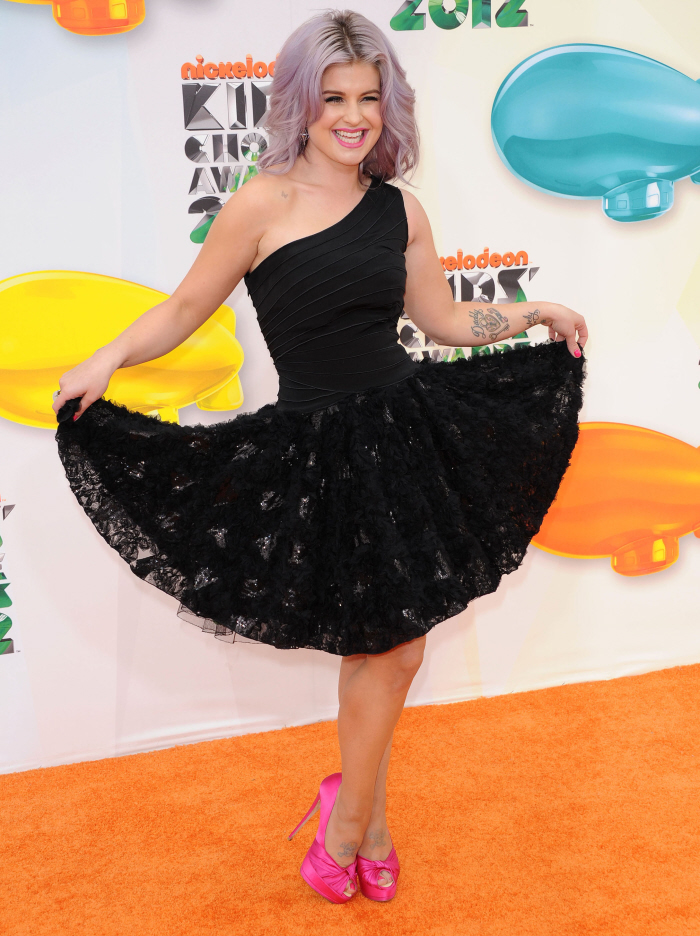 Photos courtesy of WENN.