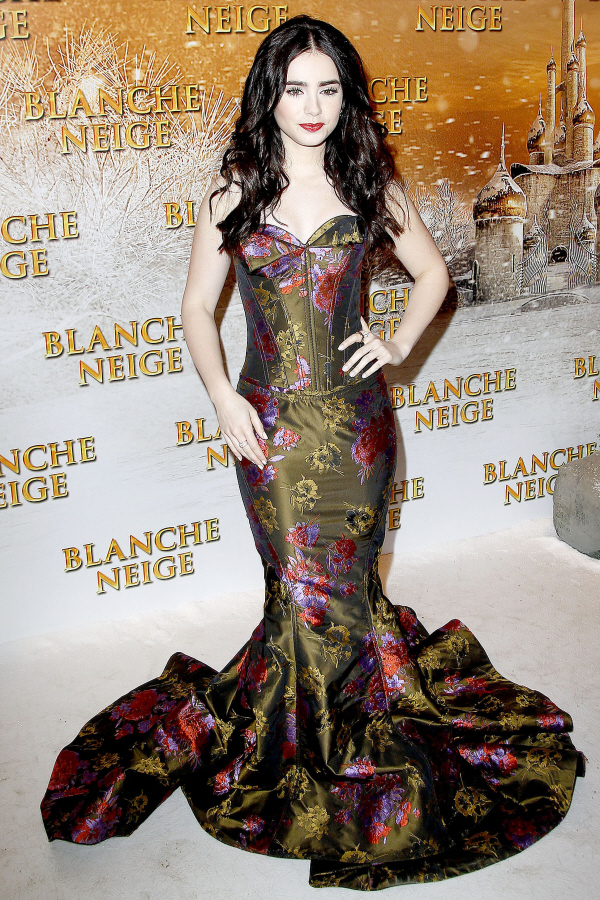 Here are some new photos of Lily Collins at the Paris premiere of Mirror Mirror, or Blanche Neige (French for Snow White), as it's being called in France. I think these may be my favorite photos of Lily that I've ever seen. It's not even that I really love her dress – I don't. It's an okay dress, a bit too mature for her, but everything else is working in her favor. Great, healthy-looking hair. Eyebrows under control (or at least they're not the first things I see). Great skin. That color is surprisingly good on her too – you never know when a shade of olive green is really going to work on someone.
Unfortunately for Lily (and everyone involved), Mirror Mirror kind of flopped at the box office this weekend. It came in third behind now-behemoth The Hunger Games and Wrath of the Titans (#2). Mirror Mirror only made an estimated $19 million – so, it's not really a complete flop, but it's not some family-friendly, must-see film either. It ended up being critically panned, and Rotten Tomatoes currently has it at 50% fresh – not terrible, but not good either. It cost as estimated $85 to make, plus the expensive ad campaign, so I'm guessing that at the end of the day, it will be lucky to break even. I've got to wonder where Julia Roberts was during promotion – she showed up for the LA premiere, but beyond that, she was barely around. Did she even make any television appearances to support the film? Nope. And now Lily is being sent overseas to promote the film solo. Poor Lily. Oh, well. At least her stylist is a lot better than Jennifer Lawrence's.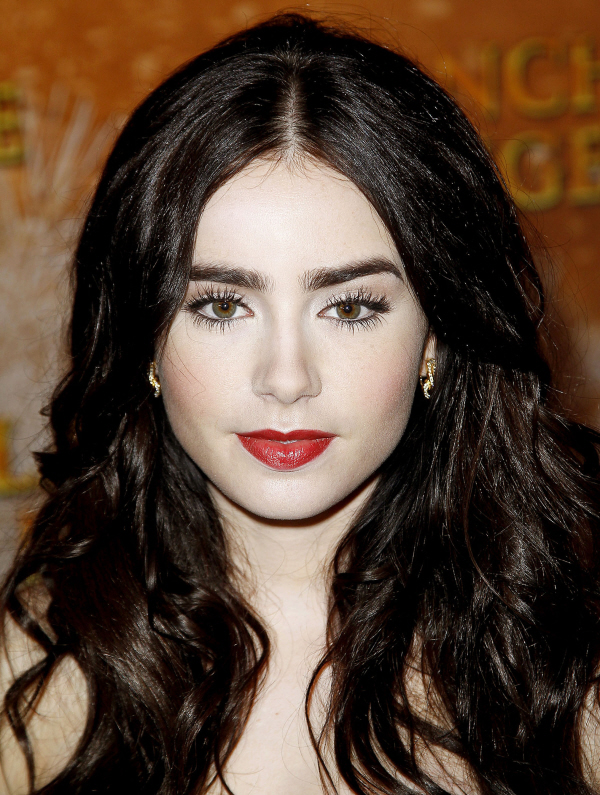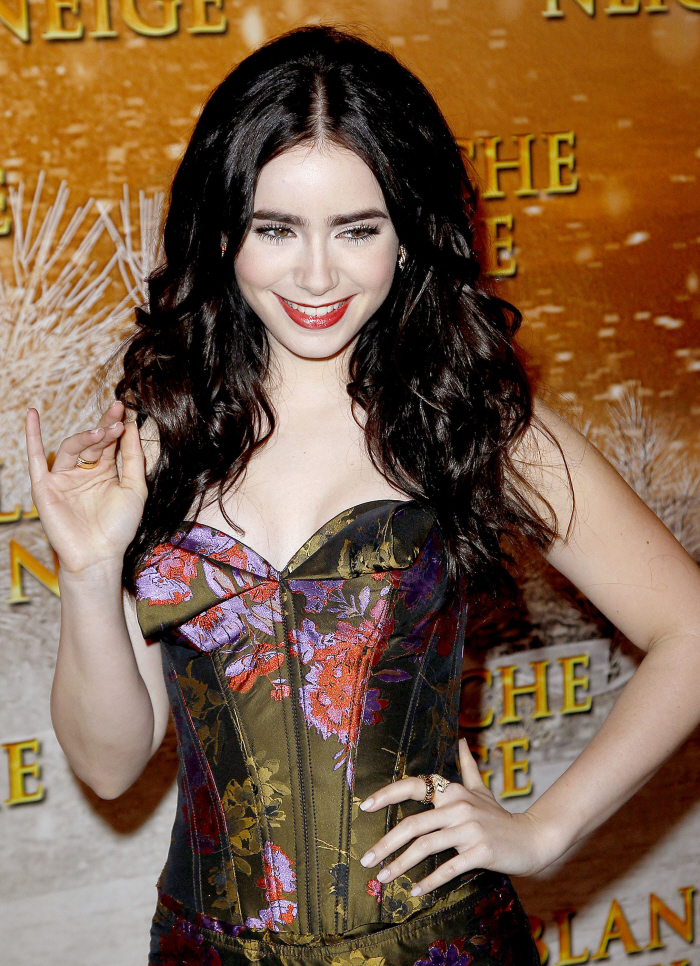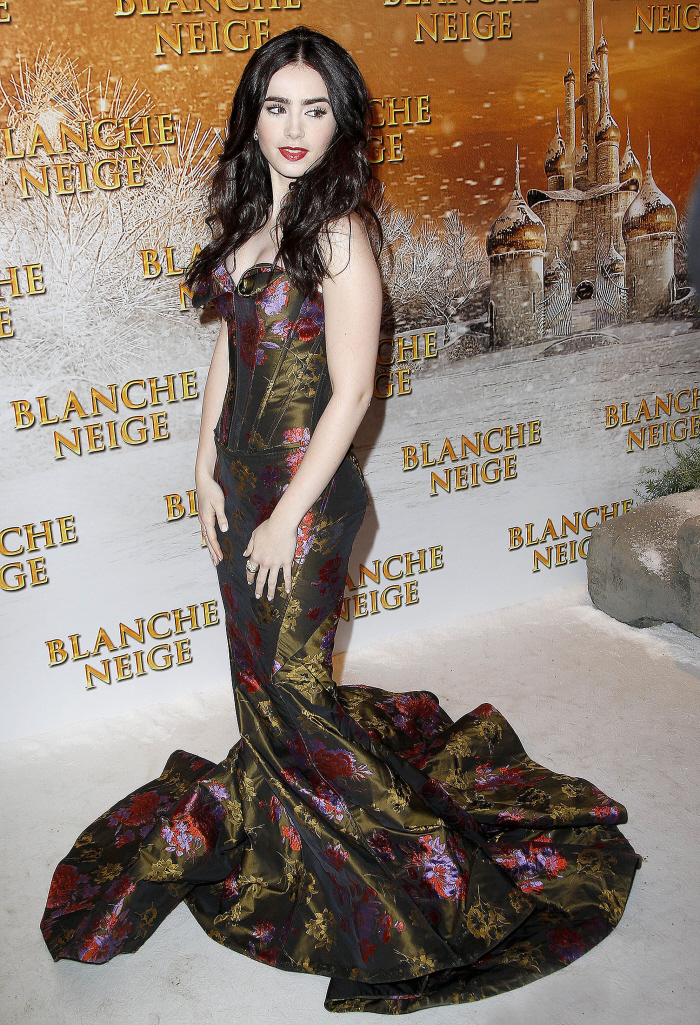 Photos courtesy of WENN.