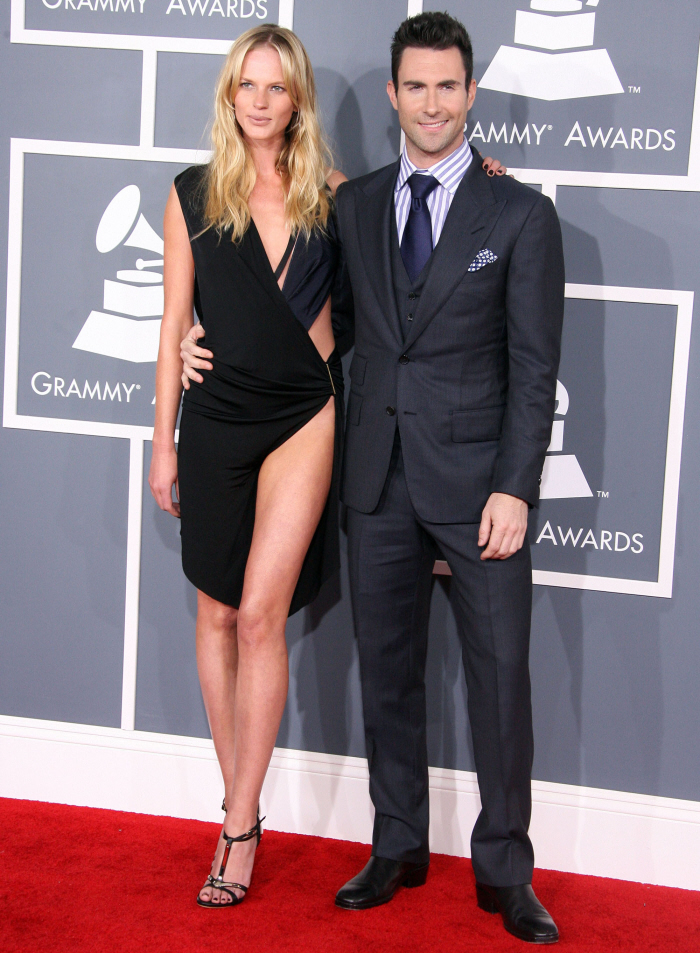 Back around the beginning of February, a few tabloids reported that Adam Levine and his model girlfriend Anne V were on the verge of splitting up after two years together, or that they had already split up. Adam denied it, and he and Anne V showed up at the Grammys together. But gossip is a marathon, not a sprint, and Anne V has just announced that she and Adam are done. Poor babies.
It's all over but the singing for Adam Levine and his model girlfriend of two years.

The Maroon 5 frontman and judge on The Voice has split from Anne Vyalitsyna, her rep confirms exclusively to PEOPLE.

"Adam and I have decided to separate in an amicable and supportive manner. We still love and respect each other as friends. I wish him all the best," Vyalitsyna said in a statement.

The Russian-born Vyalitsyna, 26, also known as Anne V, met Levine, 33, at the the Sports Illustrated swimsuit issue release party in early 2010, where Maroon 5 performed.

Vyalitsyna has modeled in eight consecutive SI swimsuit issues.
[From People]
Adam has always put himself out there as, like, an "intellectual" rock star, a guy who isn't just interested in a pretty face, but a woman's mind and education and spirit. And then he just dates a succession of Victoria's Secret models. What I'm saying is that Adam is pretty much like he seems – a vapid rock star, interested in similarly vapid models. Oh, and about a month and a half ago, Adam claimed his birth control method was "pulling out". That's just an FYI for any girl who wants to jump on the Levine dong, post-Anne V. Just skip it.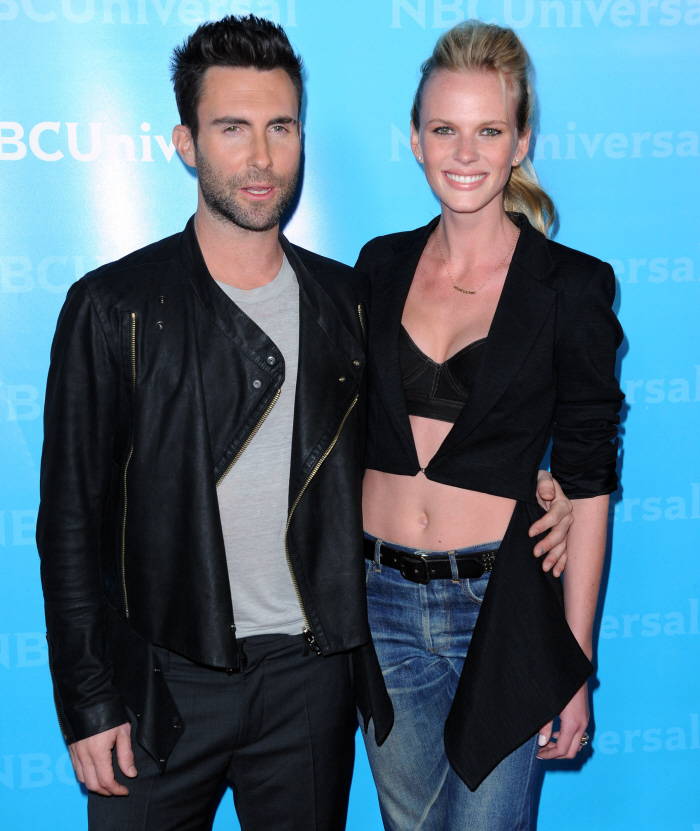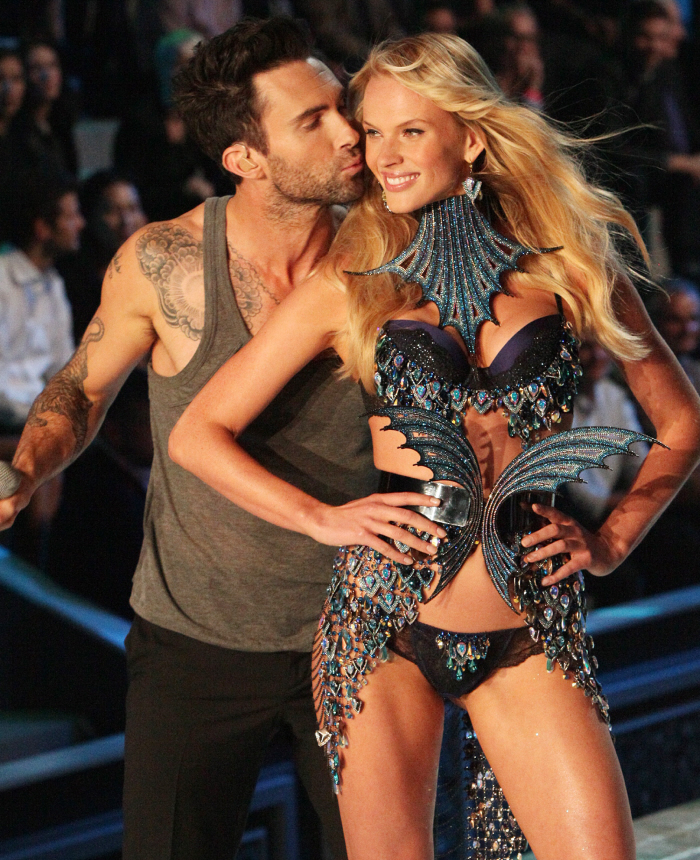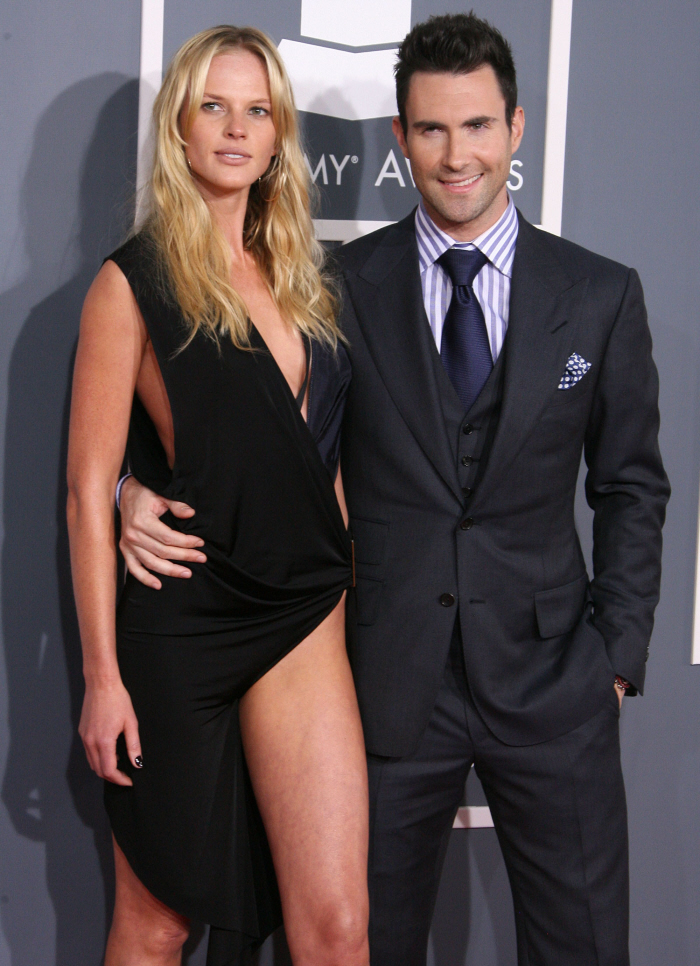 Photos courtesy of WENN.