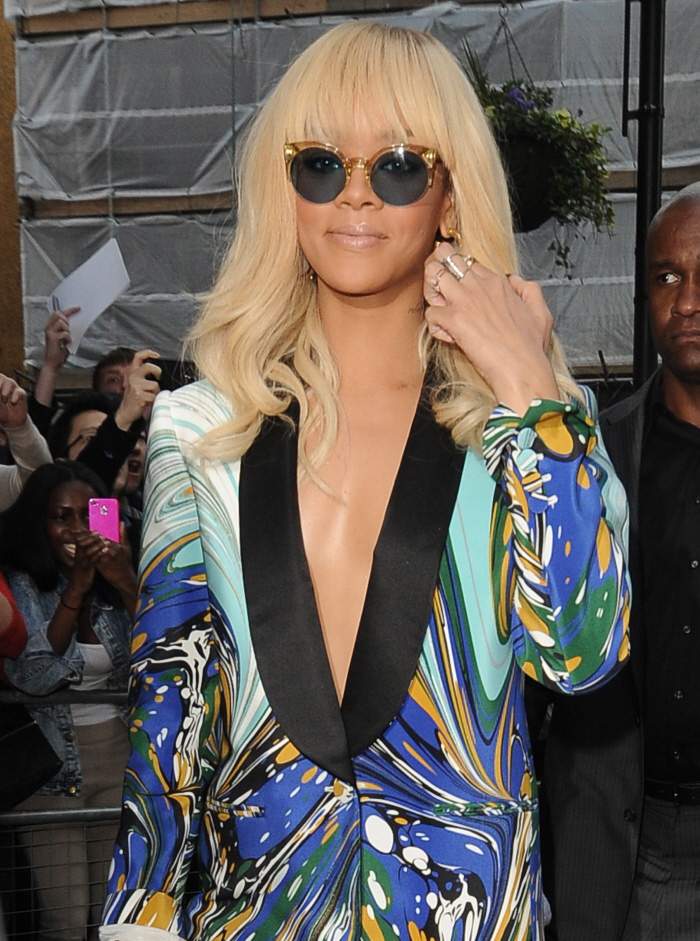 Rihanna is the cover girl for the May issue of Elle Magazine. Elle hasn't released their cover yet, but we know Rihanna is on it because she tweeted about it (she went blonde for the cover shoot) and because Elle is already releasing parts of their cover story. It seems like whoever interviewed Rihanna for Elle went full-speed into the Chris Brown stuff, like Rihanna and Chris's work together on joint singles, and how there are still reports about Chris and Rihanna hooking up. I don't know if Elle asked her about all of the stuff with Karrueche Tran, though. Anyway, Page Six has some excerpts, as well as some insider-y information about Rihanna going to war with her management over the Chris Brown situation:
Rihanna is on a rebellious streak and has warned her management team she won't be kept apart from ex Chris Brown or be held back by their rules.

Management firm Roc Nation, owned by Jay-Z, advised the pop superstar to stay far from Brown, but sources tell us she's defied their orders, after putting Brown's voice on her suggestive song "Birthday Cake," then tweeting about Brown and his girlfriend Karrueche Tran.

"Her management banned her from reuniting with Chris, but she said she'll do whatever the hell she wants to," said a source, adding, "Rihanna is rebelling. She says they have been working her too hard and she wants some time to herself. They fear she'll secretly record an album with Brown, just to defy them."

But another source said: "Rihanna never takes time off. She's got tons of work lined up, including movie projects."

In Elle's May cover story, Rihanna says of any backlash over a re-association with Brown: "People end up wasting their time on the blogs ranting away, and that's all right… Because tomorrow I'm still going to be the same person. I'm still going to do what I want to do."

She says following the fallout from Brown assaulting her, she was given an opportunity to express herself more openly: "That was my opening . . . one less skeleton in the closet, one less burden, one less secret; now you know that, so you can say what you want . . . I don't have anything to hide."

Rihanna also talks about the thrill of risk-taking, which she did by swimming with sharks (literally) in Hawaii for her film debut "Battleship." "When you know you like a guy, or when you've been in love . . . That's the same feeling you have swimming with sharks," she tells Elle. "That's the same feeling you have when doing anything daring, risky, spontaneous, or unpredictable. I think having those butterflies is the closest thing to being in love . . . And when you play it safe, you don't feel anything at all."
[From Page Six]
The "swimming with sharks" works as a metaphor for the Chris Brown situation. Those bastards can circle for a long time, waiting you out, tiring you out and then BAM. They attack and you're left bloodied and maimed, if not dead. And that's not love. That's getting off on the adrenaline rush of danger and drama. Some women are like that – they can't sustain a relationship based on mutual respect, admiration, attraction and nonviolence. They need the drama. In that way, I think Chris Brown feeds something in Rihanna, something she doesn't get from dudes who treat her with respect.
I'm also including some photos from Rihanna's Twitter feed. She's been promoting Battleship overseas – the Tokyo premiere was yesterday, and you can see some photos here.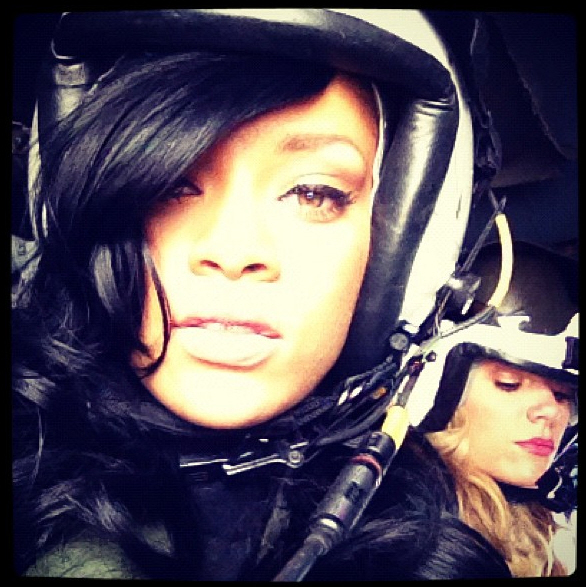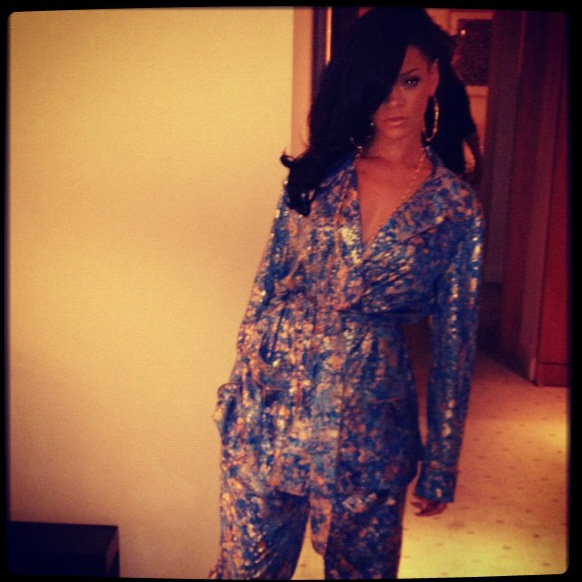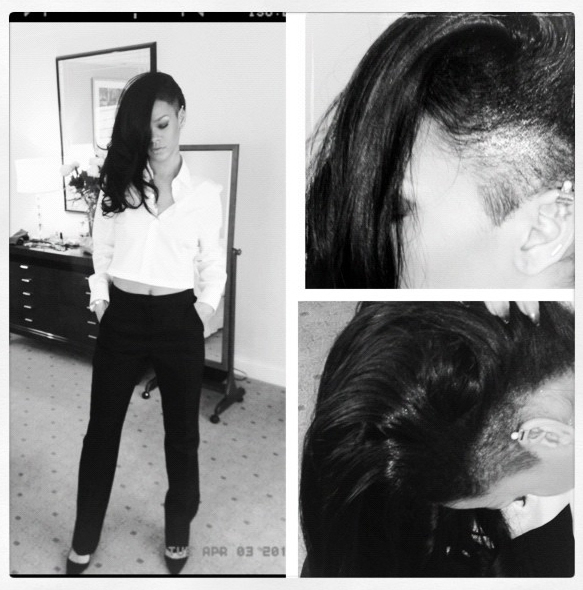 Photos courtesy of Rihanna's Twitter feed, WENN.