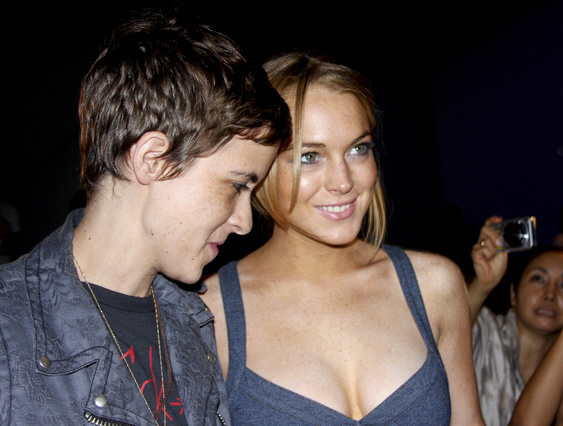 I've been looking at Lindsay Lohan's crazy lips and cracked-out face for so long, I really and truly forgot how pretty she looked when she was with Samantha Ronson. Remember when everyone was "worried" about Lindsay because she gave up dong and entered into a committed relationship with a woman? Good times. Of course, I have no doubt that Lindsay was a total and complete cracktastrophe back then too – I remember the cracked-out Twitter rants, the crackie howls and wails whenever Samantha had little time for Lindsay's crack drama.
Anyway, just as I predicted on Monday, Lindsay wants to get back with Samantha now that LL's crackie legal drama is done (sort of). On Monday, TMZ had a story straight out of Team Lohan's playbook, all about how Lindsay wasn't interested in dating right now. I suggested that it was a ploy to draw Sam Ronson in now that Sam is single again. Guess what?
Old habits die hard for Lindsay Lohan. The 25-year-old, whose probation has just ended, is determined to win back ex Samantha Ronson, 34, a source tells Star.

"Lindsay has been asking Sam for another chance for months. She's dated a few guys, but nothing has worked out."

As Lindsay struggles to get her life back on track, she's longing for the stability and comfort her relationship with Sam gave her, the insider explains.

"Lindsay's convinced Sam is the perfect partner for her."
[From Star Magazine, print edition]
Lindsay has been stalking this poor woman for YEARS. If it wasn't Lindsay, and if we weren't talking about a lesbian relationship, I think people would be much more worked up over this. I'm not jokingly throwing around the term "stalking". It's a real thing – Lindsay shows up at events where Sam will be. Lindsay moved right next door to Sam in Venice Beach. Lindsay would wait for Sam to get home so that LL could accost her. It's a really awful situation.
Oh, and should we talk about the Robert Pattinson thing? Meh. Two nights ago, Lindsay was out at a nightclub – shocking, I know, because she's such a homebody! She was at Pour Vous "with a group of friends reportedly including Robert Pattinson." Except that LL was there with her drug buddies and Sparkles was there with his friends, and they just happened to be in the same club during the same time period. But, "The Twilight star left the venue mere moments after the actress, suggesting they might have been partying together." Sparkles left alone. As soon as Lindsay saw him make an exit, she left quickly too, so the paps would make the intuitive leap. You can see the photos here. Please, let's give Sparkles some credit – he wouldn't mess around with the Cracken.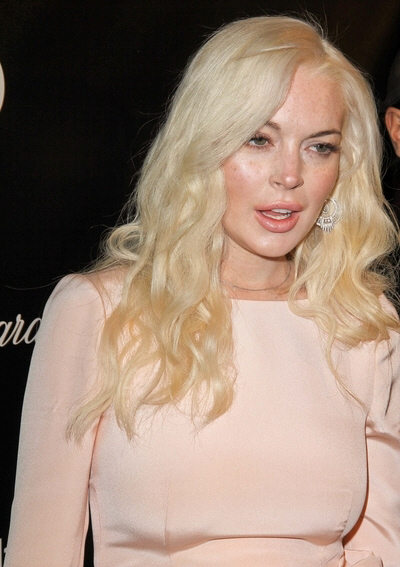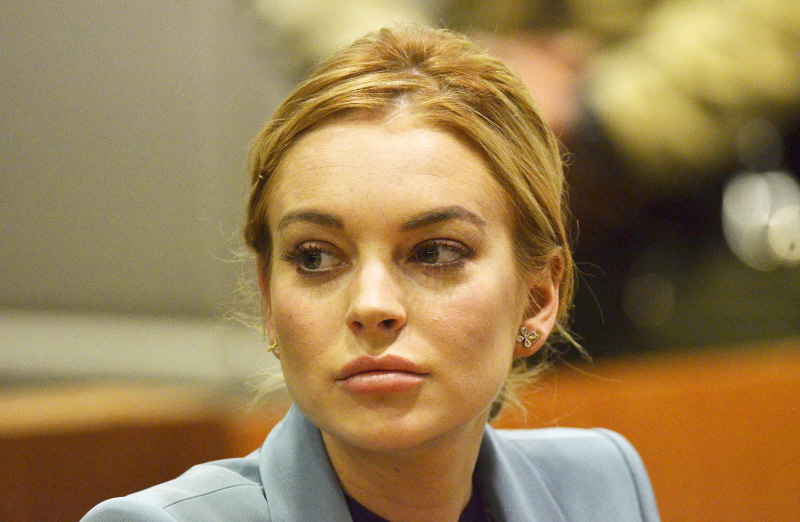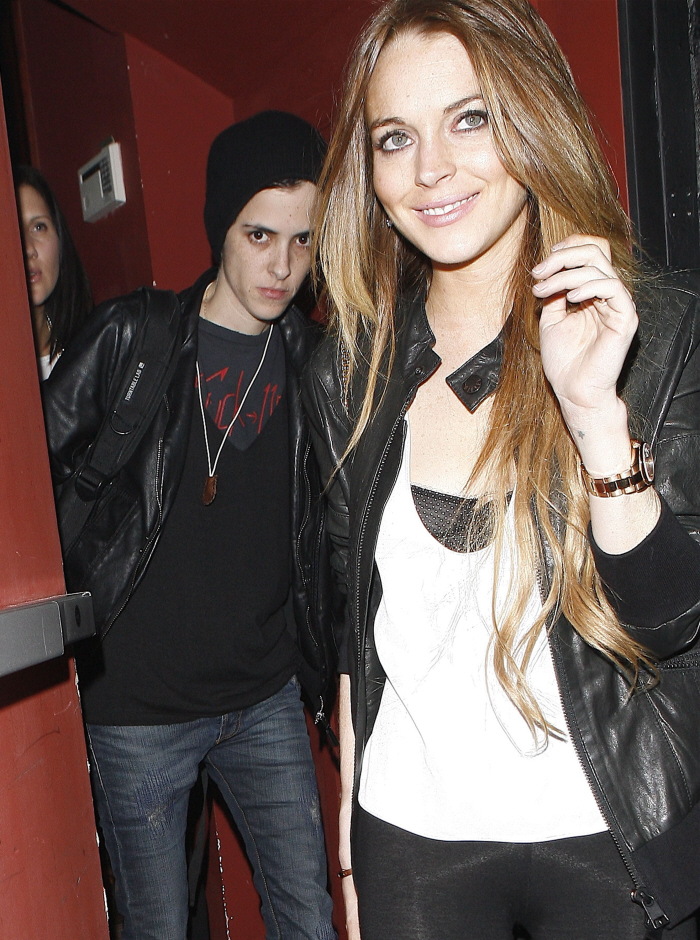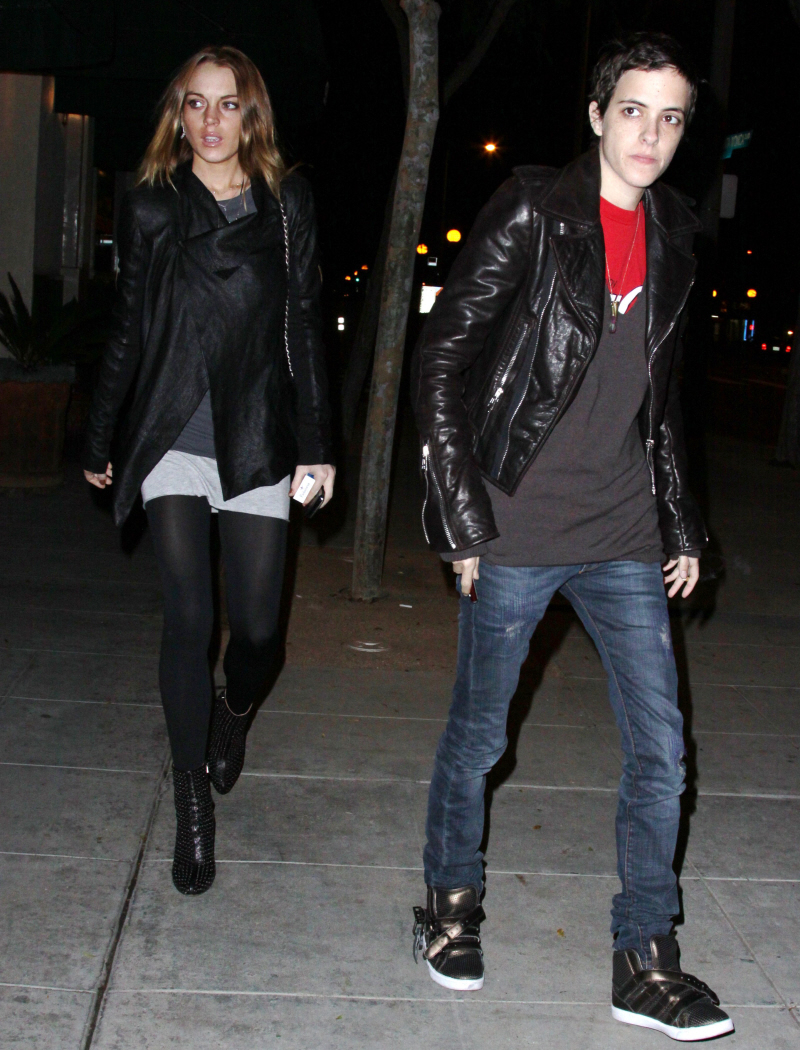 Photos courtesy of Fame/Flynet, WENN and PR Photos.