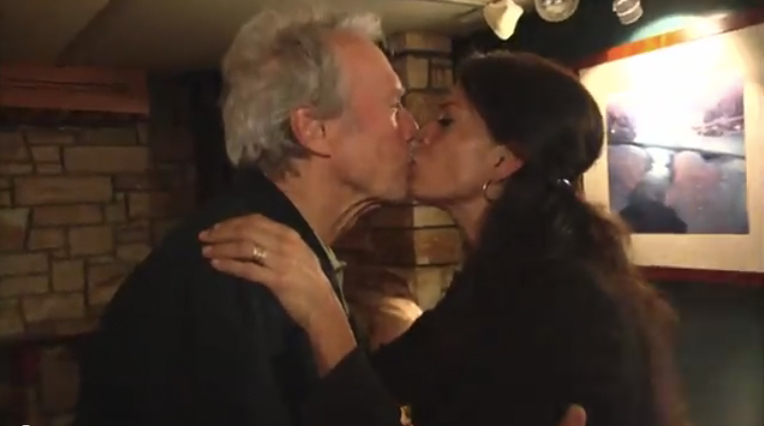 In December of last year, rumors began to swirl that Clint Eastwood's family would star in a reality show, and word filtered out that Clint had initially been dead set against the idea, but wife Dina Ruiz insisted. Then in March, the show was officially confirmed; it was further revealed that the program was called "Mrs. Eastwood & Company" and would primarily star Dina, her two daughters, and the band that Dina manages. In addition, Clint has begrudgingly agreed to make small cameo appearances in the show even though we all know he'll be running like hell from the camera (and Dina's crazy photo faces), right? Possibly. Here's the new trailer for the upcoming E! show, which premieres on May 20, and it looks like Clint is featured prominently in the trailer both kissing his wife and making this embarrassed-looking face: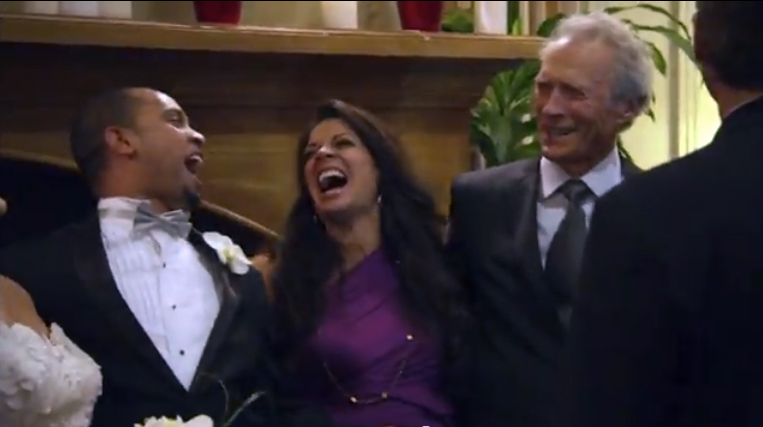 Check out the trailer below and weep for The Man With No Name:
"Some Hollywood families live for fame. This one lives to let live. Some adopt an attitude. This one adopted a band. Some live for the spotlight. This one lives a million miles away. Mrs. Eastwood & Company. Coming this May. Only on E!"
[From E!]
Uh. Correct me if I'm wrong, but any Hollywood family (or other group of individuals) who does a reality show is necessarily doing it for the fame, correct? Certainly, Clint's 19-year-old daughter, Francesca, has fame in mind while she frolics under a bedspread for the camera in the below screencap. In addition, Francesca's boyfriend is none other than Tyler Shields, who has made a dubious career of gimmicky, tasteless photo shoots with the likes of Lindsay Lohan (featuring boob groping), Mischa Barton (featuring raw meat), and Tamara Ecclestone (featuring a bed and a pile of cash). Nope, this show will have nothing to do with famewhoring at all.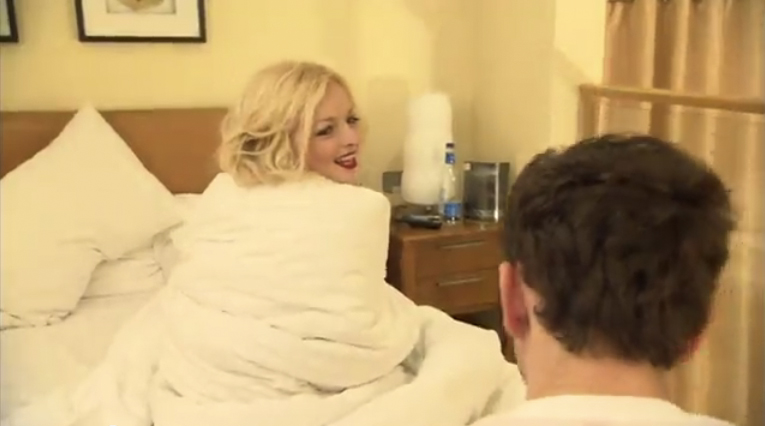 Here's the band (the titular "Company") that Dina manages called Overtone. They look like nearly every other generic pseudo-rock act these days, but maybe they sound better than they look. Or maybe not.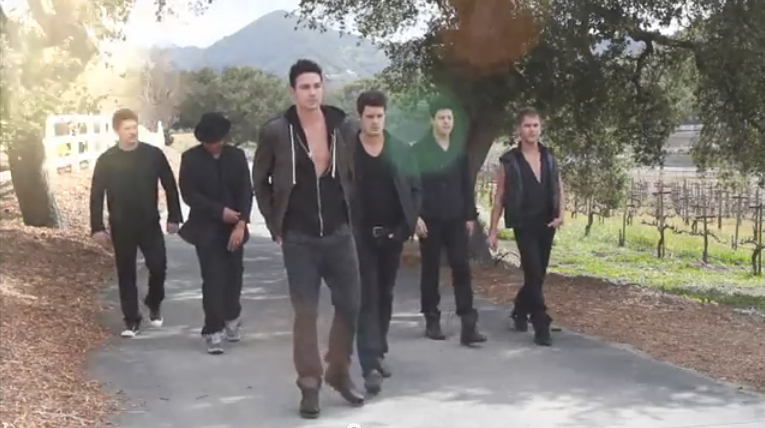 Screencaps courtesy of YouTube