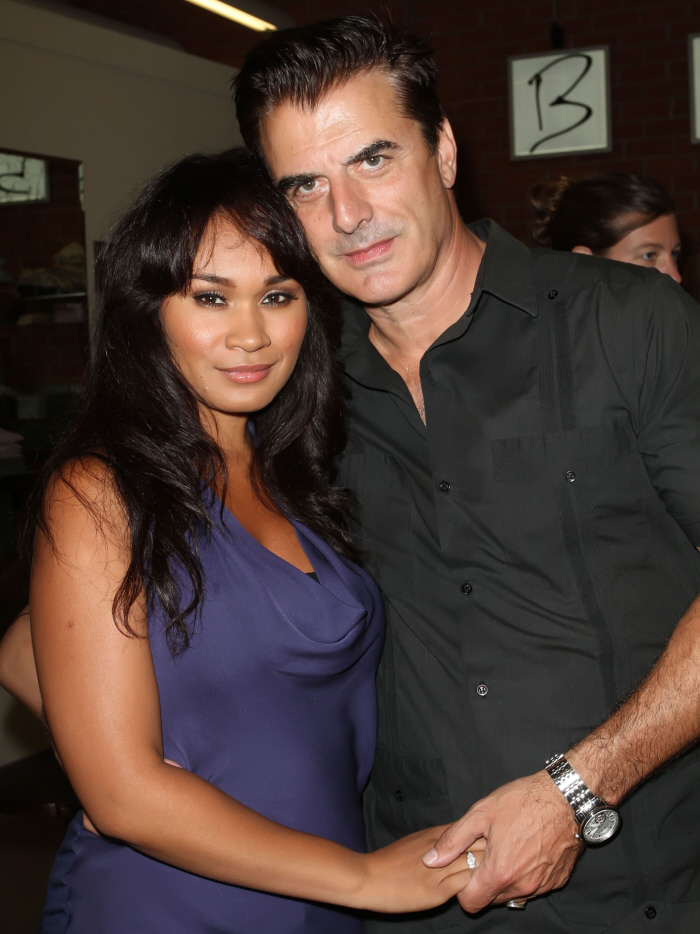 As I was looking through photos for this post, it finally struck me at long last: Chris Noth really adores the hell out of baby-mama Tara Wilson. I'd never paid that much attention to Noth's situation, only taking a moment to note that his girl was much younger than him and that she looked mixed race (which made me wonder if Chris would be into me, and thus, my mind wandered). But as I looked through these pics, I discovered something awesome – Chris looks like he's really into her. He looks like he could just eat her up. Which also makes my mind wander. Pay attention! As I was saying, Chris and Tara finally got hitched. They've been together forever and they're already parents to a 4-year-old son!
Mr. Big is officially off the market. Sex and the City heartthrob Chris Noth married his longtime fiancée, Tara Wilson, on April 6, his rep confirms to PEOPLE.

The couple – engaged since 2009 and already parents to 4-year-old son Orion Christopher – wed on the Hawaiian island of Maui.

Noth, 58, met Wilson when she worked at his New York City bar, the Cutting Room.

The actor currently stars on The Good Wife.
I love Noth on The Good Wife. I loved him as Mr. Big too, and I loved him on Law & Order (and L&O: CI). There's something to be said about a handsome, underrated actor who has worked steadily in television for years and years. Sure, he's done movies and theater too, but he's most definitely a television actor, and God bless.
Anyway, congrats to Tara and Chris. He's 58, she's 30. Which is… inappropriate. But they've been together for so long already, and they already have the kid… which makes me think that they'll make it. For a while, at least. Fingers crossed.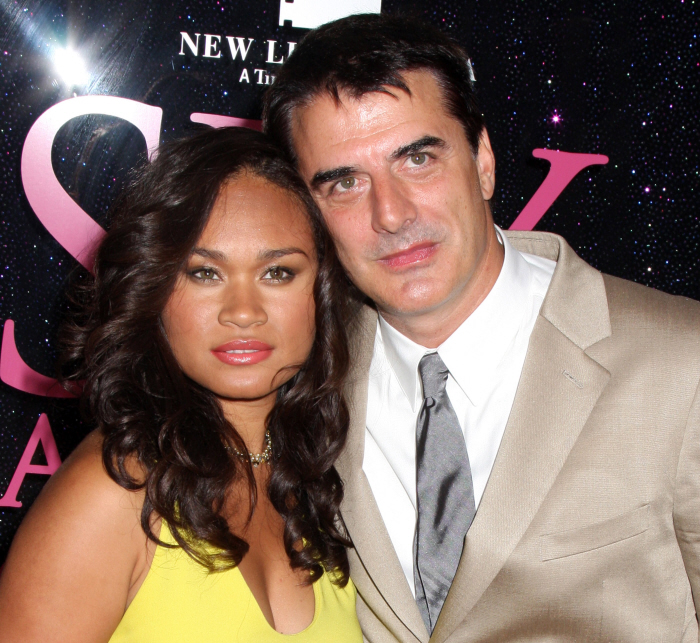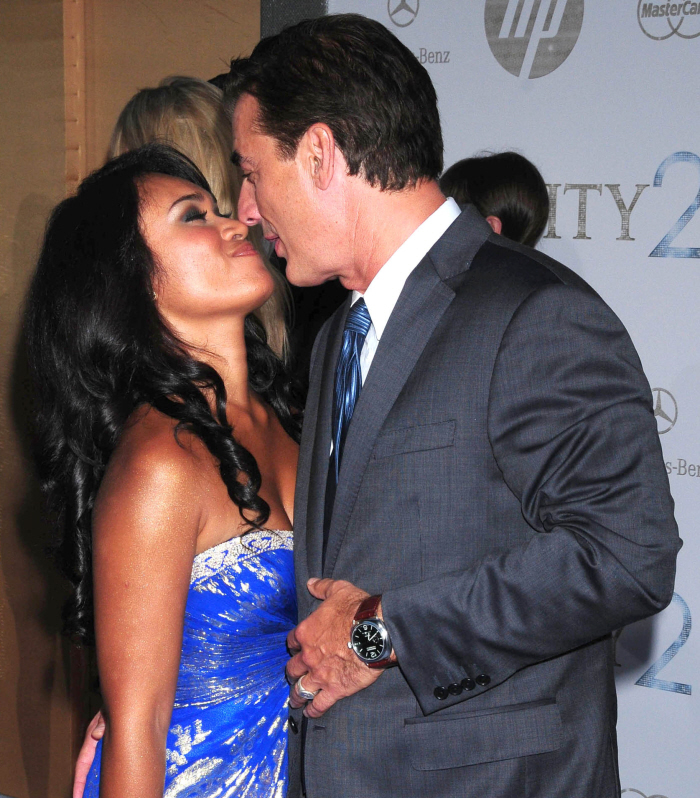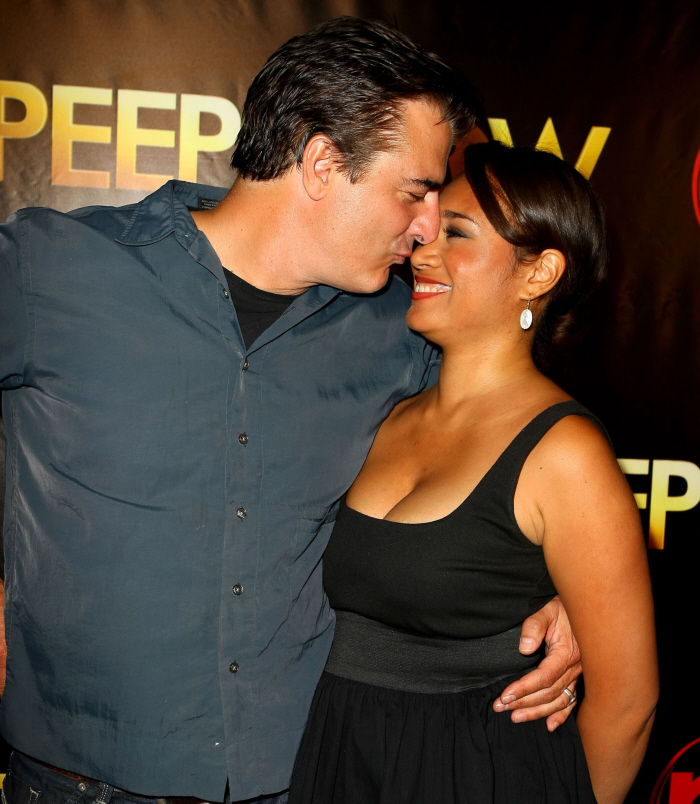 Photos courtesy of WENN.