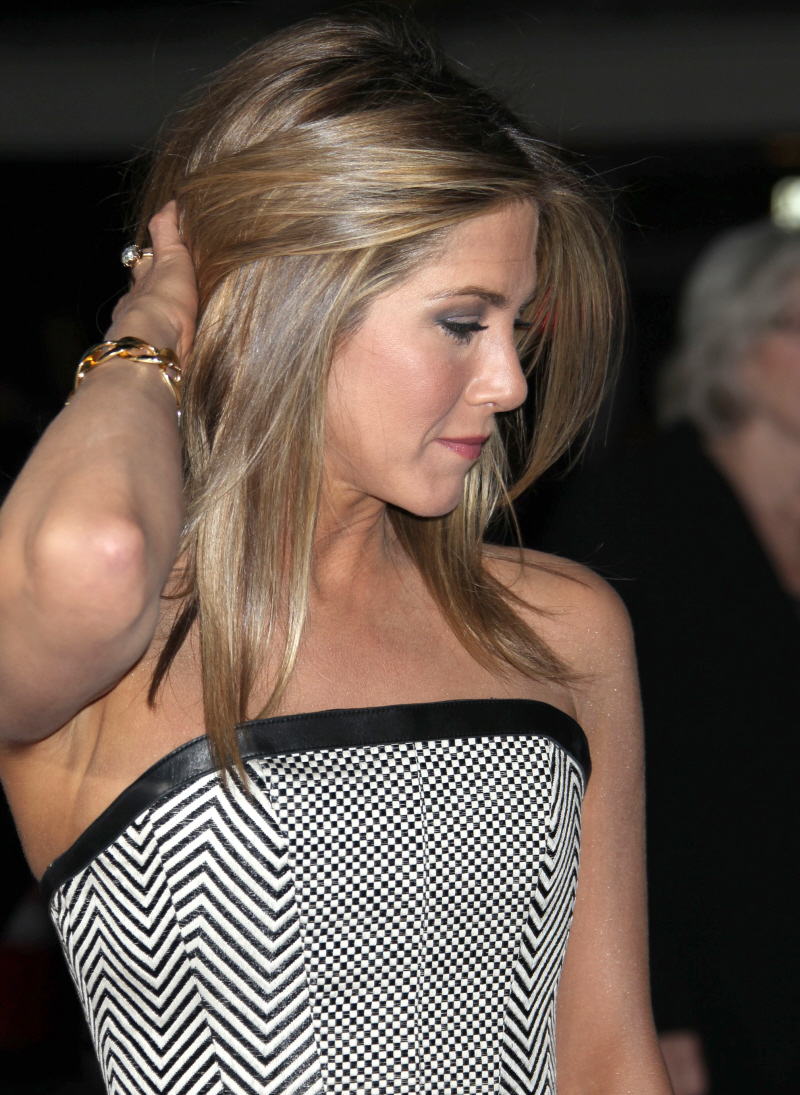 What is going on lately? First I'm going out of my way to defend Kristen Stewart and now I'm about two seconds away from putting a blanket over my head and screaming "Leaving Aniston ALOOOOOONE!" Much like the Kristen Stewart thing (where she was pounced on for "criticizing Twilight" when she really didn't), I'm going to wait until Jennifer Aniston actually says something about Brad Pitt and Angelina's engagement, or until I see a tabloid story (probably in Us Weekly) that is ridiculously sympathetic to Aniston, to the point where it's obviously a plant by Aniston's publicist Stephen Huvane. Until that time, I consider all of these "Jennifer doesn't care, for real" stories to be the fantasies of professional gossips. So, with that in mind, here's E! News's story about Aniston not caring:
There are many questions still unanswered about Brad Pitt and Angelina Jolie's engagement. We all still want to know how the proposal went down, when and where they will say their I-dos and what the wedding dress will look like.

And then there's Jennifer Aniston—what does she think of all this? Well, I can tell you…

She isn't thinking much about it—if she is at all.

"She doesn't care," an Aniston pal tells me. "She really doesn't. She's happy with Justin [Theroux]. She'll probably marry him. She's moved on. People don't want to believe it, but she has."

No doubt the celebrity tabloids are going to have a field day with Aniston and Brangelina, but be careful of what you read.

Another source tells us Aniston found out about the engagement at home. "She was happy and hanging out with her man," the source said.
[From E! News]
As I said before, I think Aniston is probably fine. Emotionally and psychologically, she's in a good place right now with Justin, and yes, they might even get married and/or pregnant. God knows. What will be interesting to see is how Aniston plays it – because even though "people don't want to believe" that she's moved on, she's actively played into that perception for years and years because "Aniston the Victim" is part of her brand. So will she use Brangelina's engagement to throw another public pity party? Or is has she "moved on" from that as well? I suspect tomorrow's tabloids will be revealing – not so much In Touch and Star, but I'm definitely interested to see what Us Weekly leads with.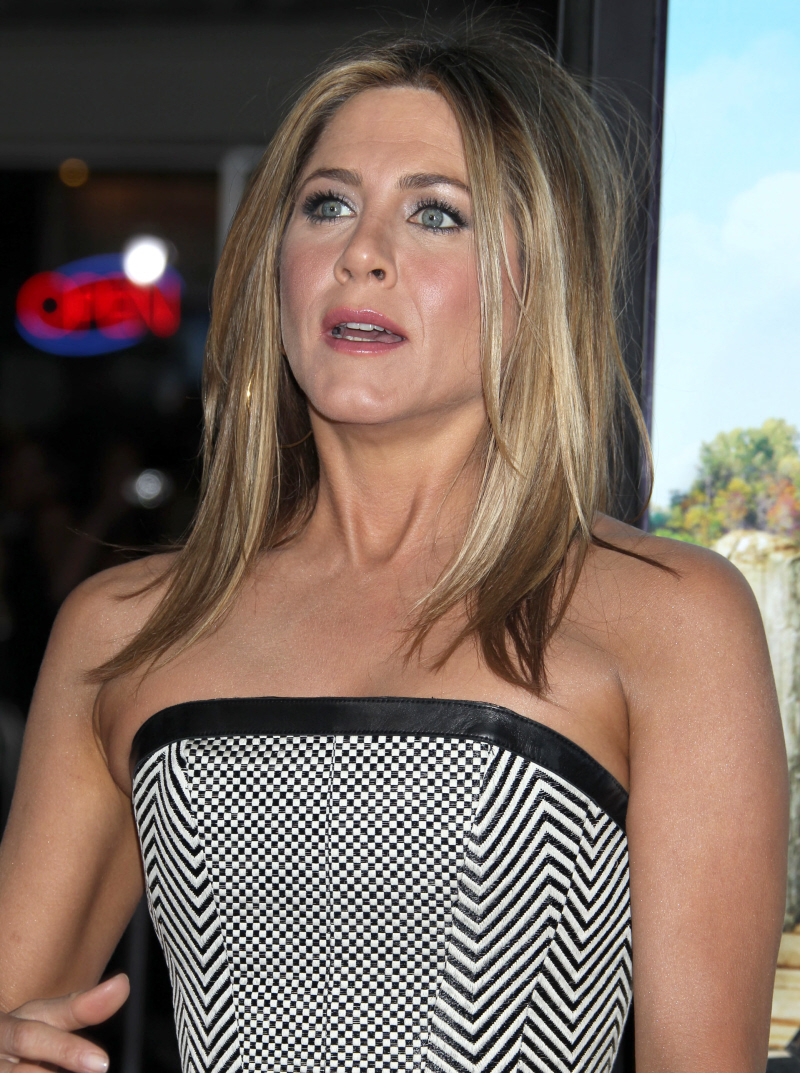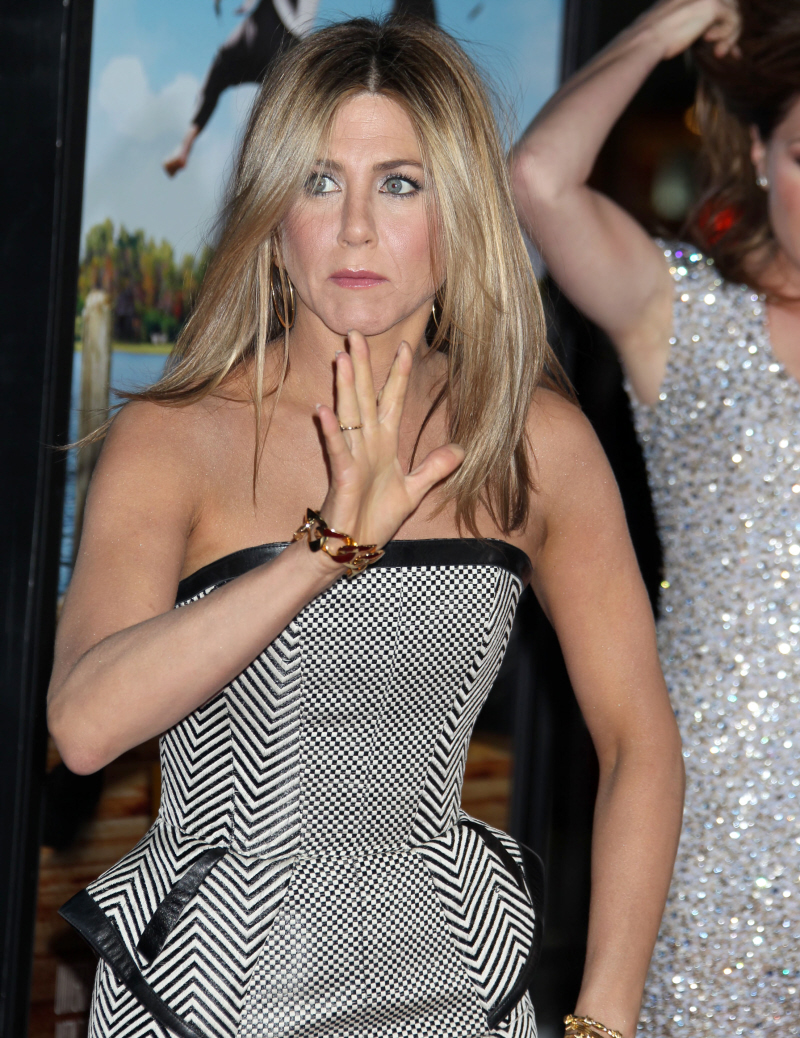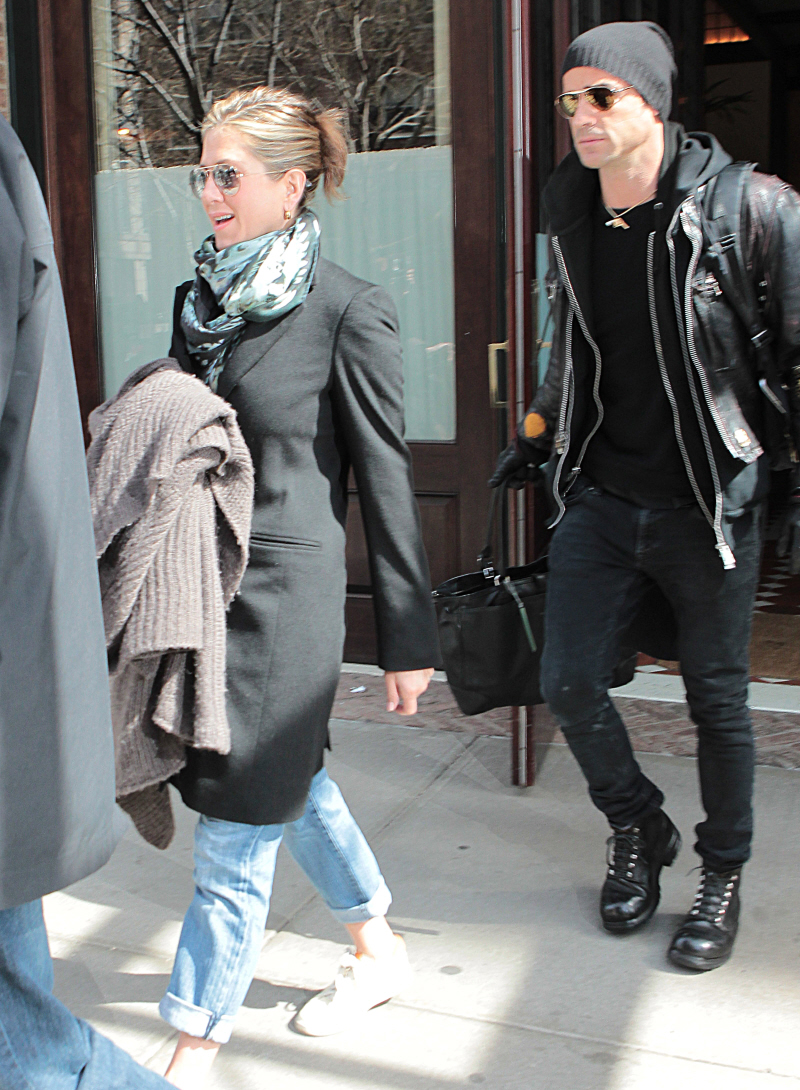 Photos courtesy of Fame/Flynet.