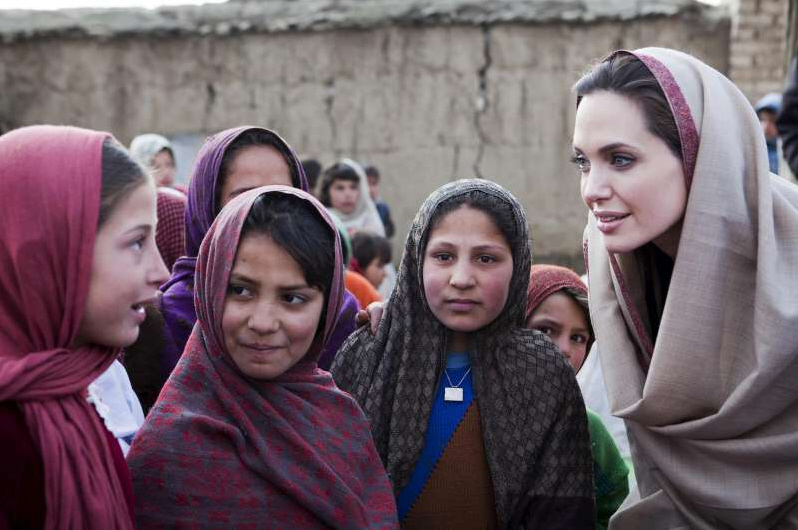 Yesterday, April 17th, the United Nations announced that Angelina Jolie had been given a brand-new title. She was no longer a "goodwill ambassador to the United National High Commission on Refugees" – she's now a "Special Envoy". You know who gets appointed to "Special Envoy" positions? Ex-presidents. Former secretaries of state. Major politicos and PhDs in international relations and such. This is mega.
The UN refugee agency announced on Tuesday that actress and humanitarian Angelina Jolie will take on a new and expanded role for UNHCR as Special Envoy of High Commissioner António Guterres.

During a decade of service as a UNHCR Goodwill Ambassador, Jolie has conducted more than 40 field visits around the world, becoming an expert on the phenomenon of forced displacement and a tireless advocate on behalf of refugees.

"In her new role, she is expected to focus on large-scale crises resulting in the mass displacement of people, to undertake advocacy and represent UNHCR and Guterres at the diplomatic level, engaging with relevant interlocutors on global displacement issues," spokesman Adrian Edwards told journalists in Geneva.

He said Jolie would focus on complex emergencies and work to facilitate lasting solutions for people displaced by conflict. "High Commissioner Guterres is grateful to Ms. Jolie for accepting this role at a critical time in global displacement. Her new status as Special Envoy is effective immediately," he added.
[From UNHCR press release]
This title change gives Angelina the same level as UN diplomats, and it honors her decade of work with the high commission. She did a lot of UN work last year, but she seems to have been busier with her Hollywood stuff this year. I wonder where Special Envoy Jolie will go first? Afghanistan? Pakistan? Libya? Sudan? Syria? Jesus, there are a lot of crises going on right now.
People Mag has a piece about Angelina being a "busy bride-to-be" – it's just a nice piece about all of the work commitments Angelina has coming up, what with filming this summer on Maleficent and maybe-probably The Counselor (with Michael Fassbender!). Basically, Angelina isn't going to have the time to plan a big wedding. My guess? Small family affair in the renovated chapel on their French chateau. Maybe in the fall?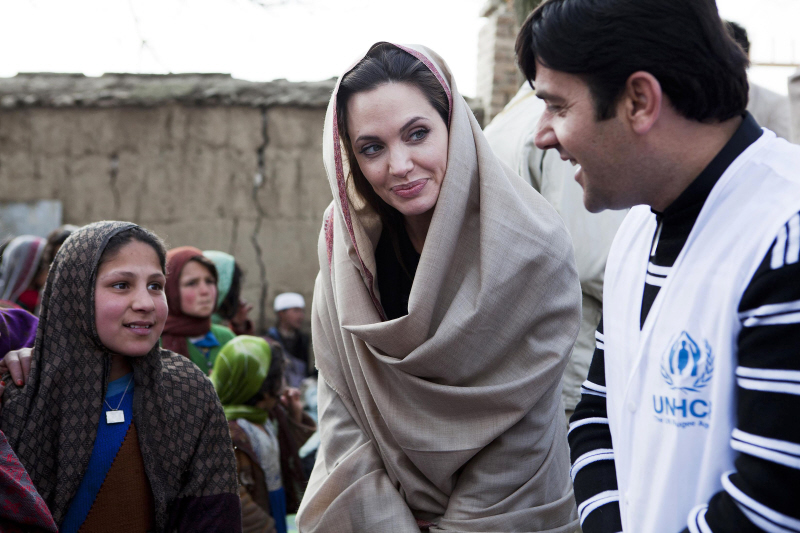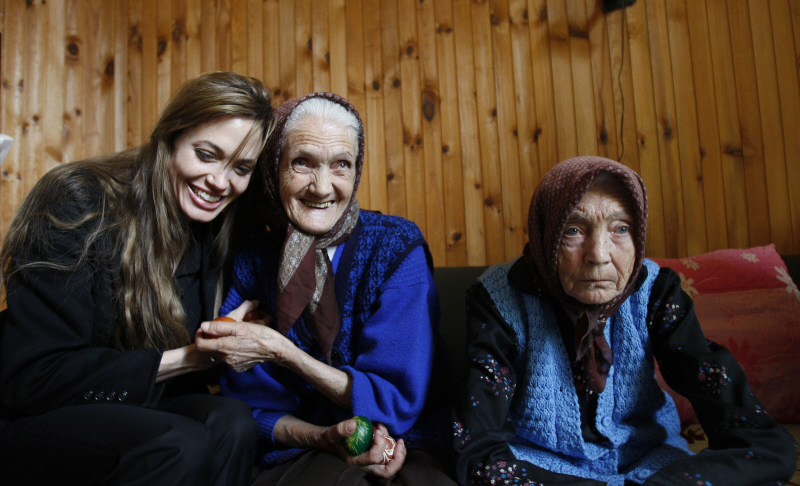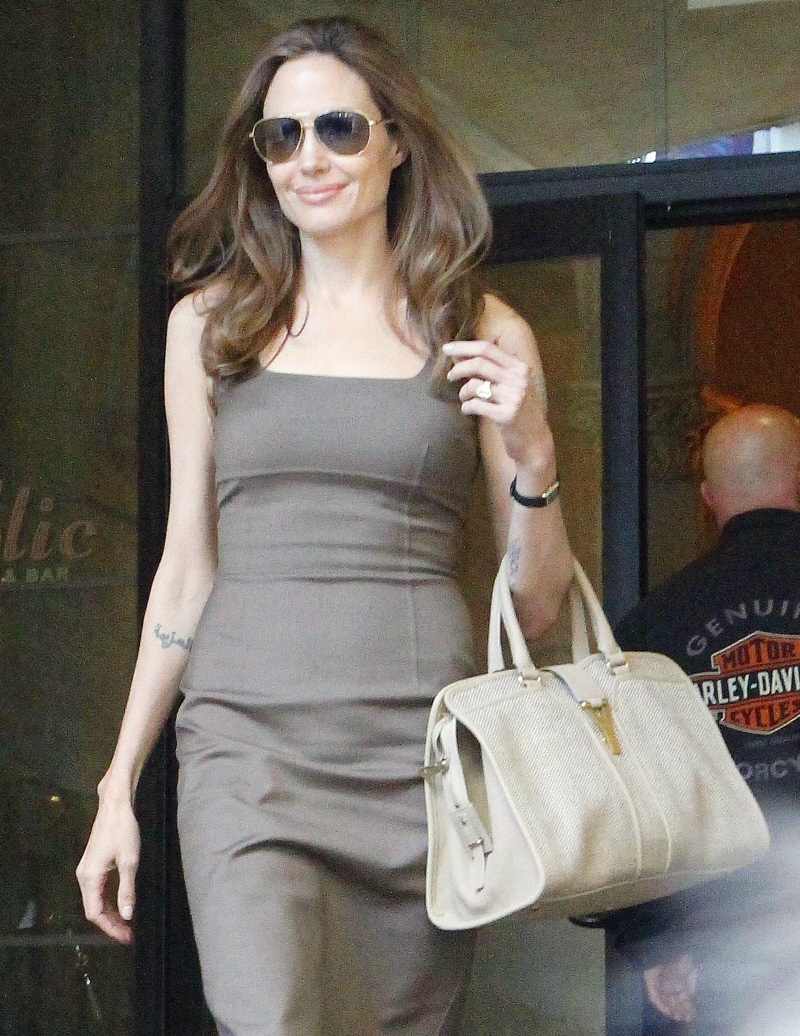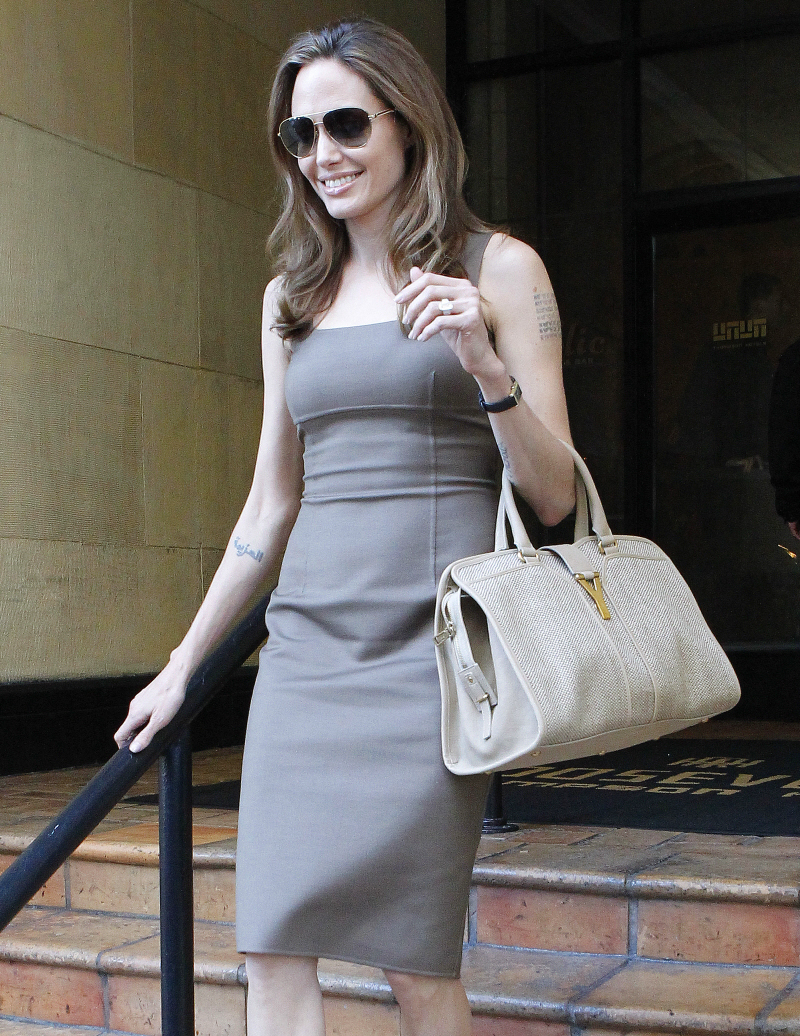 Photos courtesy of WENN, Fame/Flynet and the UNHCR.