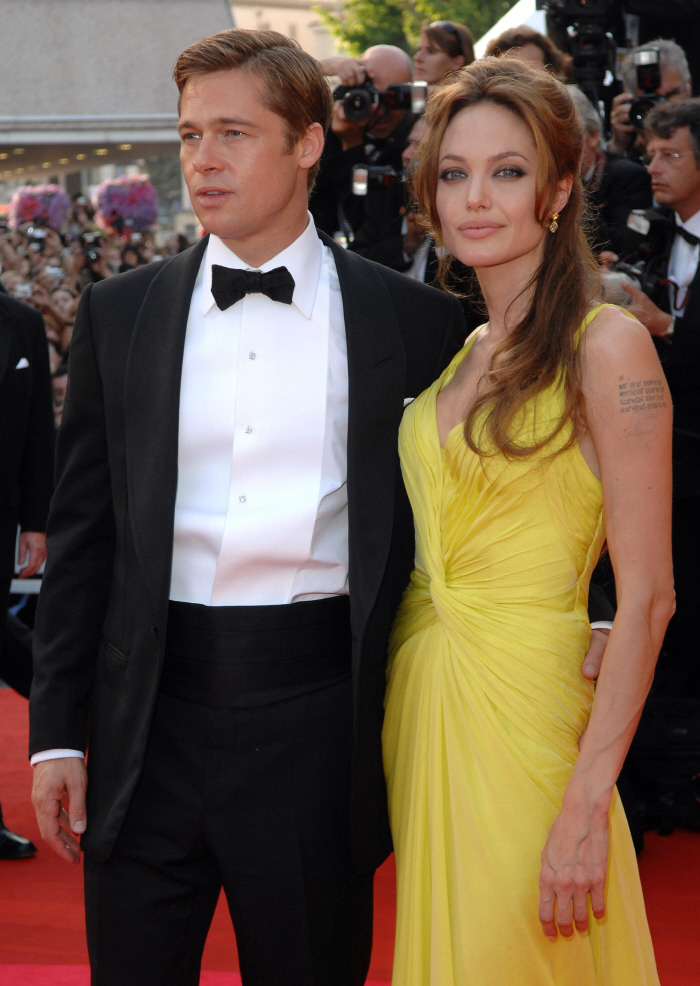 These are all photos of Brad Pitt and Angelina Jolie through the years at the Cannes Film Festival. Because why not? For all of these engagement stories, I'm trying to use some older photos that we haven't seen in a while, just for fun. Anyway, I've gotten a chance to read some of the tabloids this week, and they all have versions of Brad Pitt's proposal. I think most versions have Brad spending months and months designing the ring and when he actually proposed, Angelina cried. But I think my favorite version is Us Weekly's story – they basically say that Maddox is a little family-values conservative who guilt-tripped his parents into getting married because "mommies and daddies should be married." OMG. Santorum-speak!!!! Us Weekly's sources also claim that Brad came right out and proposed to Angelina… in 2006. When she was pregnant with Shiloh! And Angelina refused him!
It wasn't your average Jolie-Pitt family meeting. On a recent spring day, Brad Pitt gathered his six kids — Maddox, 10, Pax, 8, Zahara, 7, Shiloh, 5, and twins Vivienne and Knox, 3 — as he presented love Angelina Jolie with a very special present: A tablet-shaped diamond engagement ring — estimated at 16 carats and worth $500,000 — which he helped design with jeweler Robert Procop.

Pitt skipped the tradition of getting down on one knee, per a source, and merely presented the ring as a token of his unwavering love.

"Angelina cried and smiled" at the proposal, a confidante tells the new Us Weekly, out now. And the children, who had been extremely eager for their parents to wed after seven years together, were equally overjoyed, the source adds. "Everyone hugged once she put [the ring] on. She went around and showed it to each of the kids."

As the world now knows, Jolie, 36, quietly debuted that long-awaited ring at an April 11 private viewing at the Los Angeles County Museum of Art, with startling photos and a confirmation from jeweler Procop and then Pitt's manager emerging two days later.

"Angie considers herself bonded to Brad for life," adds the source.

The engagement fulfills one of Pitt's long-held dreams – and a source gives all credit to Brad and Angelina's oldest child, Maddox. "Maddox wanted them to have a wedding… he was the most vocal in pushing for it… Brad pleaded with Angelina and said that everything else in the kids' lives is not normal, that they travel constantly, they are always in different houses and different schools. They needed to give the kids one thing in their life that is normal and they are asking for this. Brad told Angelina they should do it for the kids."

It wasn't the first time Pitt proposed to her, reveals the insider. "He asked her to marry him when she was pregnant with Shiloh," says the source. "And she said no."

But more recently, Jolie was taken off guard when Maddox urged her to take the traditional next step. "Maddox told Angelina a mommy and daddy should be married. It broke Angie. She knew she had to do it then."

As Brad designed Angelina's ring, he was actually working for the kids' approval. "brad would show them plans for the ring… he wanted the ring to be from the whole family, not just from him."

As for making plans for the actual wedding, sources say it will likely take place in their French chateau either this summer or next. A source says, "I don't think Angelina figured that she would be getting married again… [but she sees it] as formalizing the agreement they already have… it's no big deal to her."

A friend also says, "I don't think Angelina has ever worried about her ability to keep a man, but what she has with Brad is very strong. They can still be hot and heavy. There is a great attraction. Angie is deep and thoughtful and undeniably sure of herself. I don't think any man but Brad could really make it work."
[From Us Weekly, print and online editions]
Yes, I see it clearly now. Maddox's fingerprints are all over this!! It does sound like Maddox was working both parents separately, right? He was all, "Dude, you need to do the right thing by my mom" to Brad and then to Angelina, Maddox was all, "Girl, he loves you. The next time he asks, SAY YES." That's how I imagine Maddox speaks. Am I wrong? I want to know what Zahara thinks of all of this. You know she gave that 1980s ring an empress side-eye.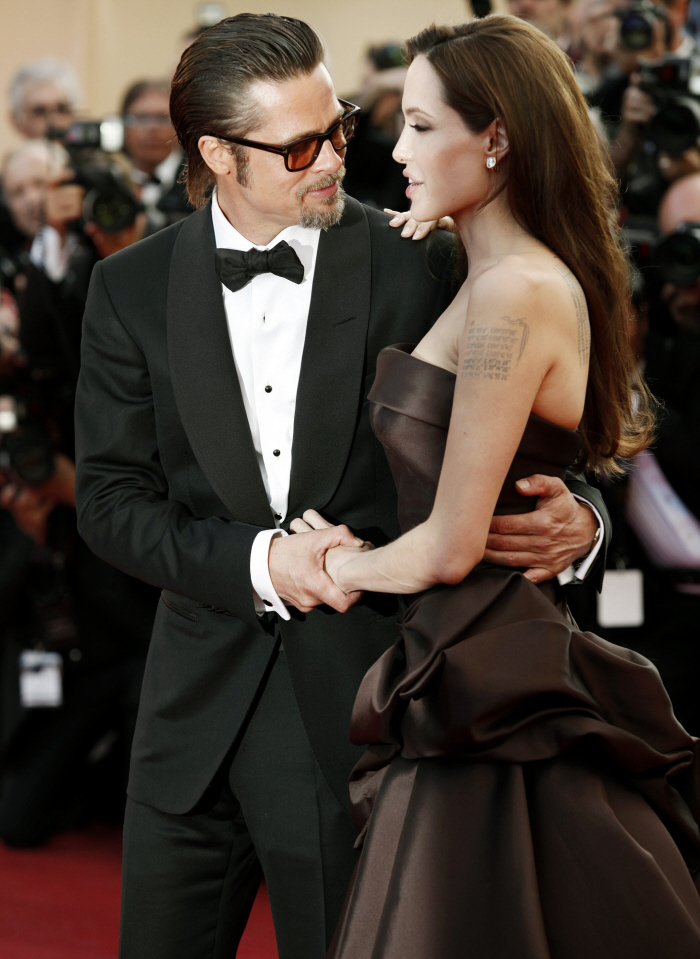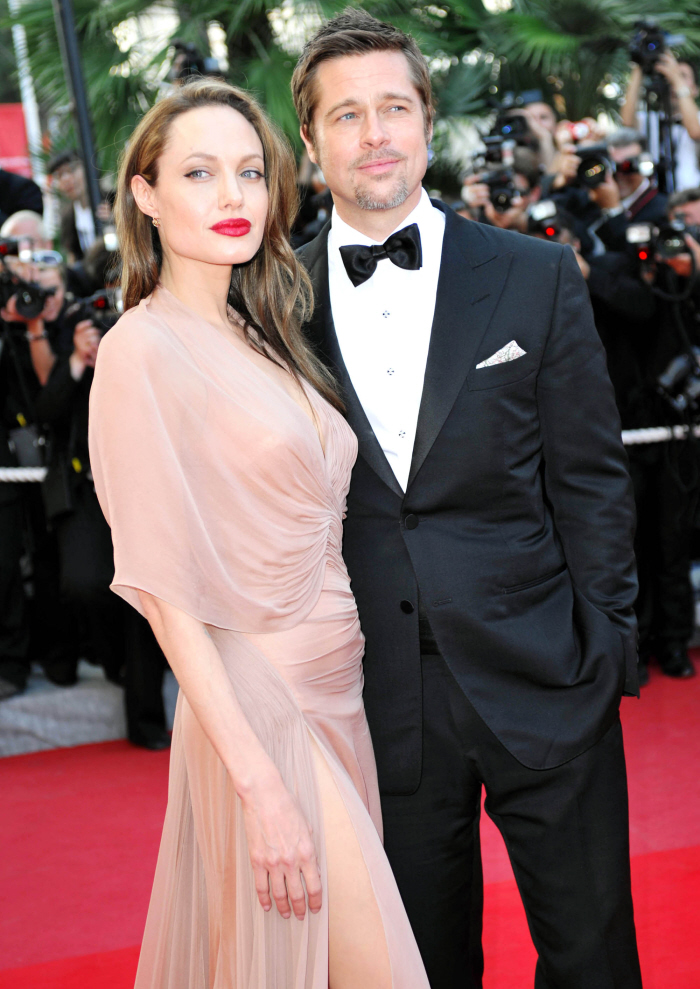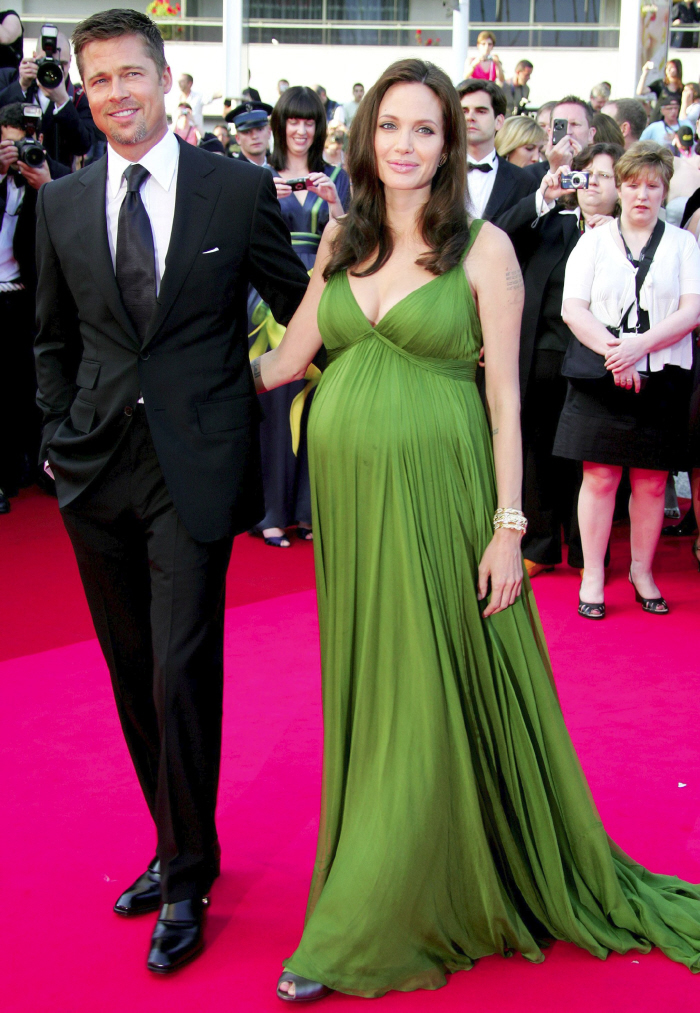 Photos courtesy of WENN.