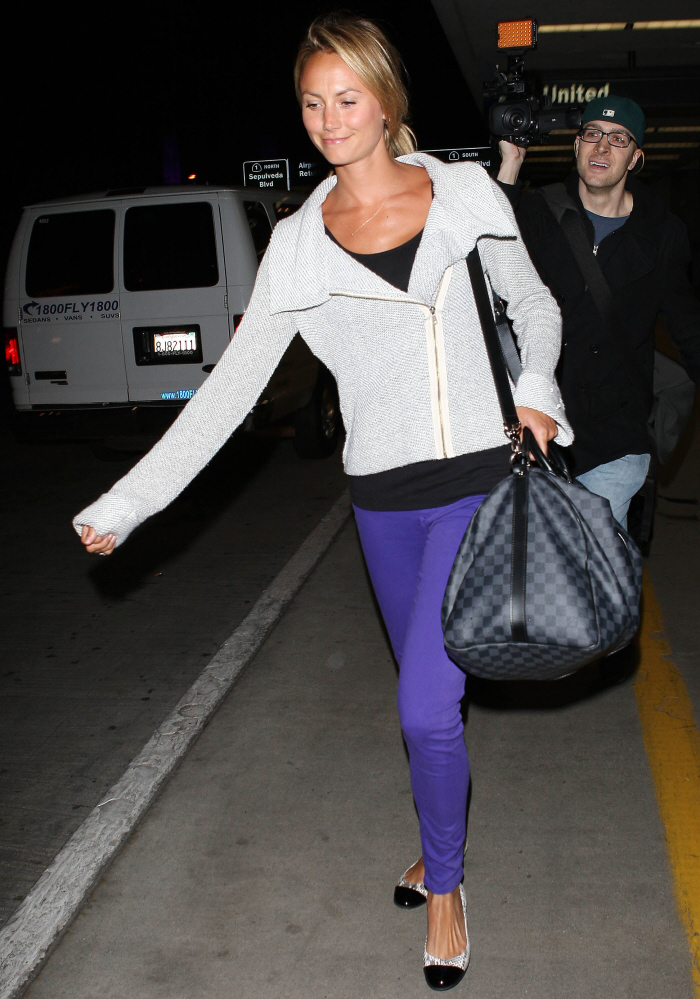 Here are some new photos of Stacy Keibler at LAX yesterday. People are making a big deal about Stacy not wearing makeup in these pics – I think she looks really pretty here. She looks younger and softer when Clooney's crack team of stylists and image-makers haven't gotten their hands on her. As for why she's at LAX – I don't know. I don't know where she's going. I don't know where she's been. I do know that she's still with George Clooney. She was just tweeting about having her fitting for the dress she's going to wear to the White House Correspondents Dinner in Washington, DC, which is a week from tomorrow. Stacy didn't get the invite herself, you know. Clooney was invited, and Stacy is pretty confident that she's going to be Clooney's plus-one. For now. But what has been done can be undone, Stacy. Just ask Elisabetta Canalis, who just got dumped by a Jackass. So this week it's the White House Correspondents' Dinner, next month it may be a paid gig shilling lady-wrestling in Uzbekistan and a new "relationship" with Michael Lohan.
For now, though, Stacy is safe. Safe enough to wear wedding dresses for Hello Magazine. Safe enough to talk about being "grateful" for being allowed to walk the red carpet on Clooney's arm. Yes, Stacy is profiled in the new Us Weekly – you can see some video here. Stacy is just talking about her "evolving" style now that she's Clooney's official piece.
Stacy revealed her boyfriend George Clooney 'doesn't care' about what she wears. While she's frequently seen wearing glamorous creations to red carpet events, George is equally attracted to her when she's in ordinary clothes.

Stacey told Us Weekly: 'George is always happy with everything that I wear. He doesn't care whether I'm dressed up or down. I could never be the girl that has to put my hair and make up on and do my hair before I go out the house.'

However, Stacy admitted she enjoyed picking her dress for the Oscars in February, for which she settled on a floor-length gold Marchesa gown with matching high heeled sandals.

She said: 'I've always loved fashion when it comes to fashion, I've definitely evolved, and I've got to work with some amazing designers. I never feel pressure to dress a certain way, but it was such a fun experience to go to fashion week and see a dress and try it on and then wear it to the Oscars, I'm extremely grateful for that.'

While Stacy is not particular about the clothes she wears, she adheres to a rigorous workout regime to ensure she stays in shape.

She previously explained: 'I'm very active, so I work out probably five times a week or more. I try to eat very balanced meals and I try to eat as organically as I can. I also make sure I wash my face every night. One of my most important routines is hydrating my skin every morning and night with creams, oils and nourishing treatments.'
[From The Mail]
That's interesting that she's talking about her skin care and how it involved "creams, oils and nourishing treatments". Personally, I don't think Stacy has the best skin – like, it's not her best feature. But can I just have a sidenote here about the night cream that I'm using? I started using Oil of Olay's Age-Defying Night Cream last year, and I've never been happier with my skin. Sure, it would be really awesome to try some of those expensive night creams, but why bother when Oil of Olay works really, really well? I wonder what Stacy uses? Because for a 32-year-old, I don't really think she looks as young as she should (although it could be a styling issue). She and Clooney are always on vacation in Cabo too – I wonder if she uses sunscreen every day?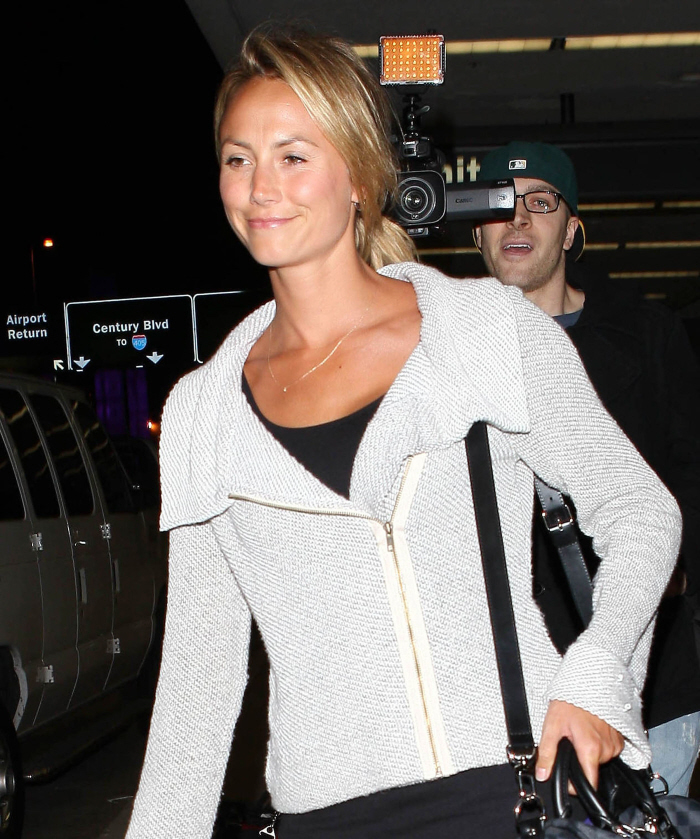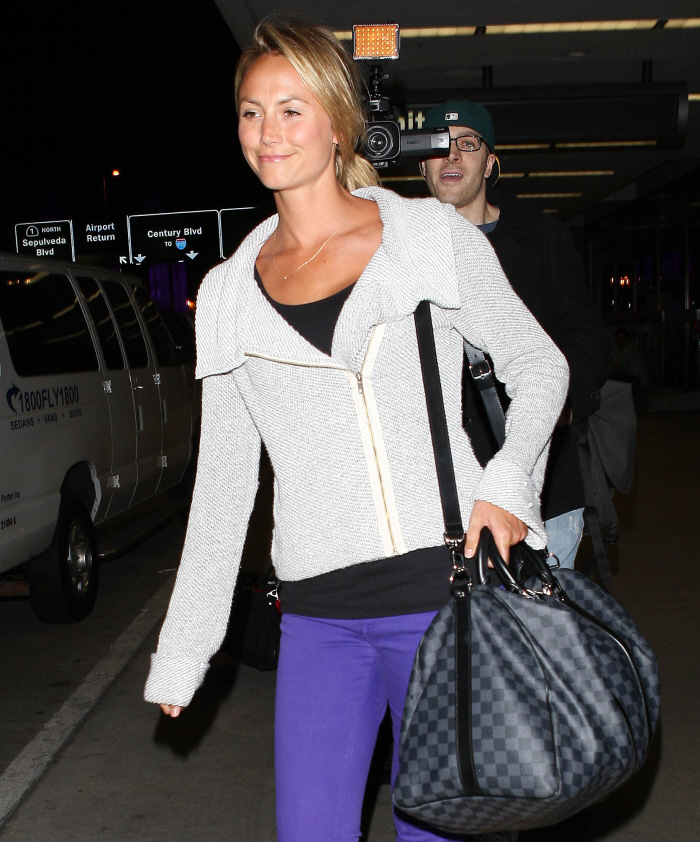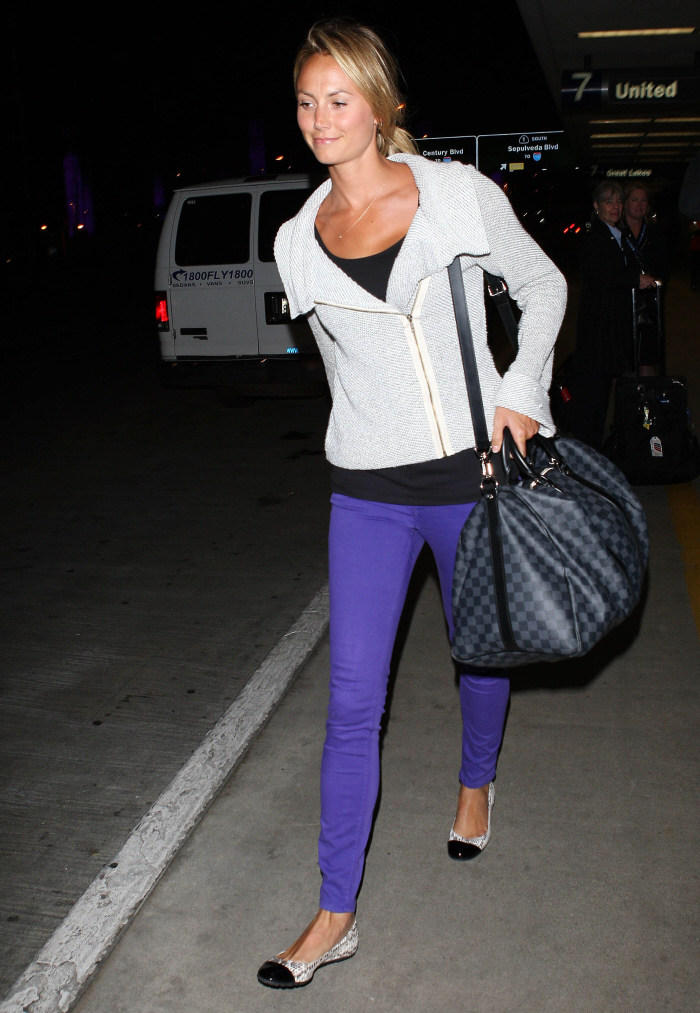 Photos courtesy of WENN.