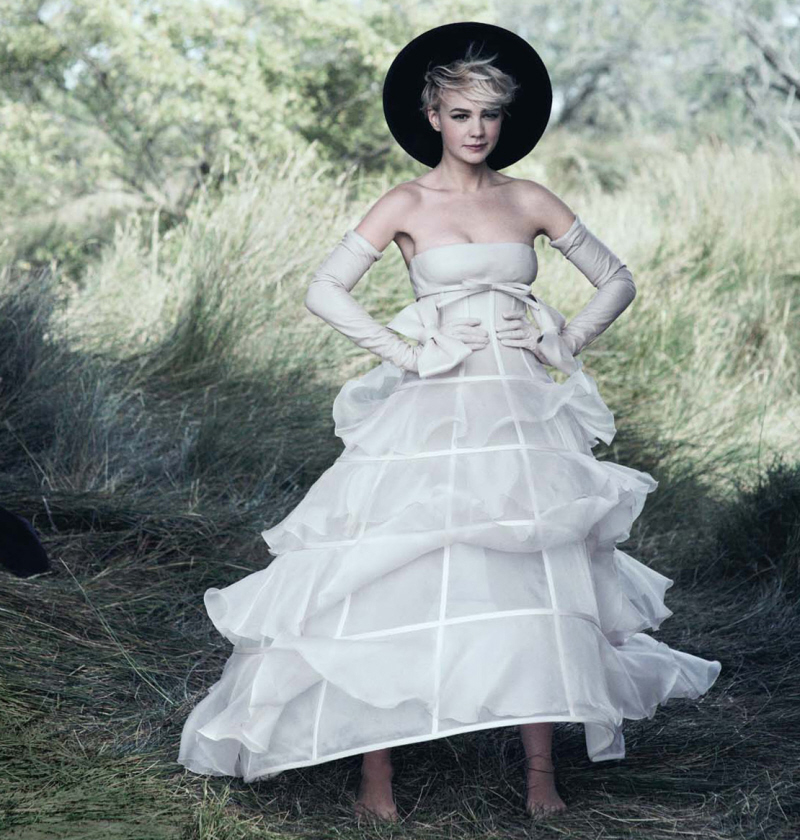 Wow, Radar was right! So was The Mail. The British and American tabloids were all claiming that Carey Mulligan and Marcus Mumford's wedding was imminent, and Radar said everything was going down this weekend – and they were right! Carey and Marcus were married yesterday, Saturday, in Somerset, England. I was right too – Kate Moss made it cool for hipsters to get married in the English countryside again. Carey and Marcus got hitched on an honest-to-God FARM. And they had some big celebrity guests too!
Carey Mulligan is a married woman! The Drive actress wed Marcus Mumford at a farm in Somerset, England in front of approximately 100 guests, including family and celeb pals, Sienna Miller, Colin Firth and Jake Gyllenhaal, on Saturday, Us Weekly has confirmed.

After just five months together, the Mumford & Sons singer, 24, popped the question to the British star, 26, in August 2011.

"They're a great couple," a pal told Us of the duo who were childhood pen pals in London. "Very sweet."

Things first got serious when Mulligan and Gyllenhaal caught a secret Mumford & Sons show in Nashville, Tenn. February 2011 at the home of band members from The Apache Relay.

"At the end of the night there were just the musicians, Jake, Carey, and the Mumford boys," an insider told Us at the time. "We had some pizza, and just played music. Jake picked up a guitar and Carey joined in on 'Amazing Grace.' Marcus and Carey seemed really friendly."

A few days later, Mulligan and Mumford caught a secret Arcade Fire show in NYC before hitting up a private members only club, a second insider told Us.

Oscar-nominated Mulligan split with longtime beau Shia LaBeouf back in October 2010; Mumford broke up with singer Laura Marling in late 2010.
[From Us Weekly]
Sienna Miller? Jake Gyllenhaal? I'm surprised at who did NOT show up at her wedding too – no one from The Great Gatsby, not Michael Fassbender or Shame director Steve McQueen, no Ryan Gosling. Granted, you don't have to invite everyone you've ever worked with or even recently worked with, but it's certainly interesting to think that these are the Hollywood types that Carey is close to – Jake and Sienna. And I love that Colin Firth came! I want to have a wedding just so Colin Firth will come. Carey is also supposed to be very tight with Emma Thompson – I wonder if Emma and Greg Wise were there?
More details – Marcus's dad is a vicar, and he performed the ceremony. British sources claim Carey's dress was Versace. Something in ivory, and backless. There's also a rumor that Adele performed at the reception, which… if that happened, that's cooler than having Colin Firth come to your wedding.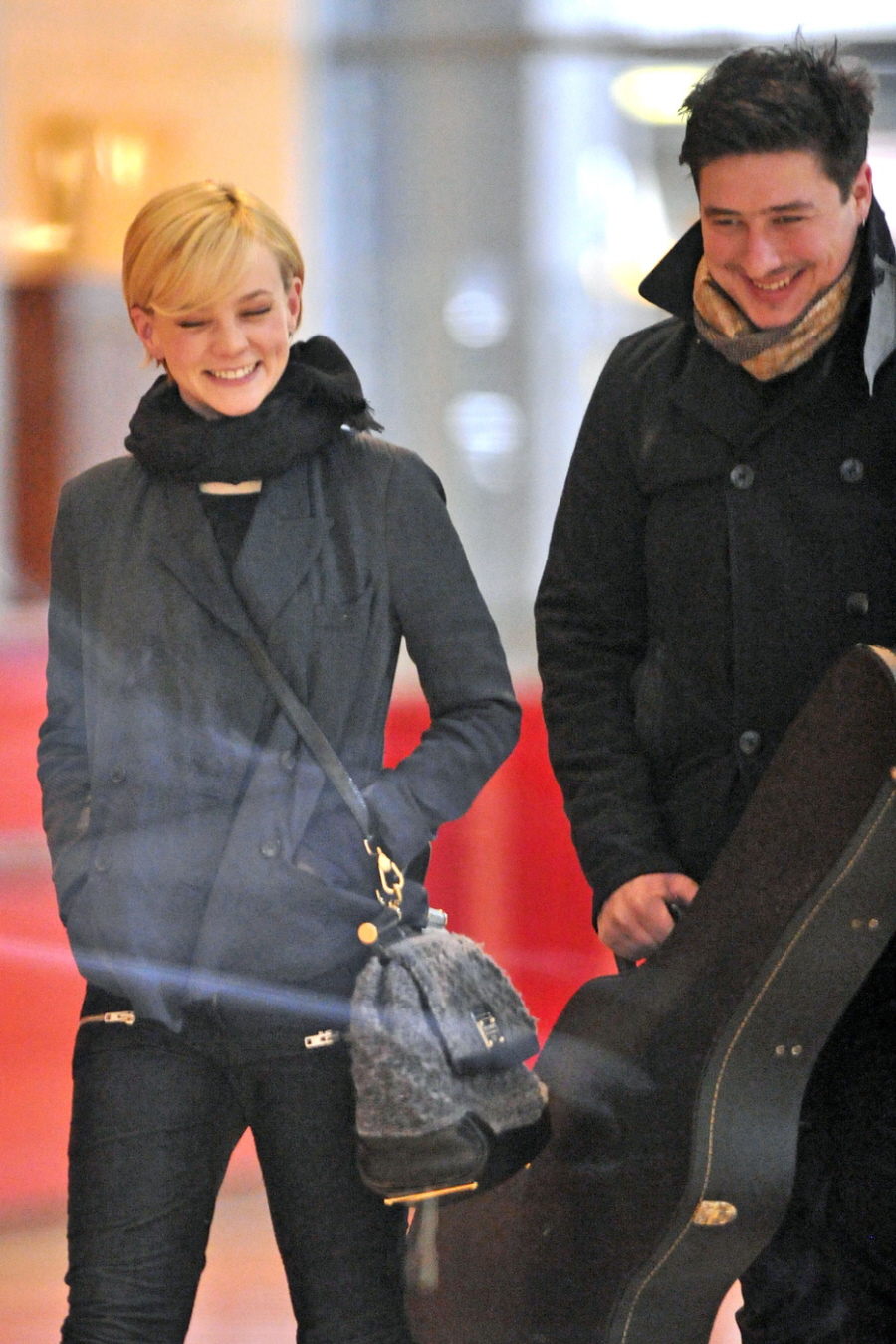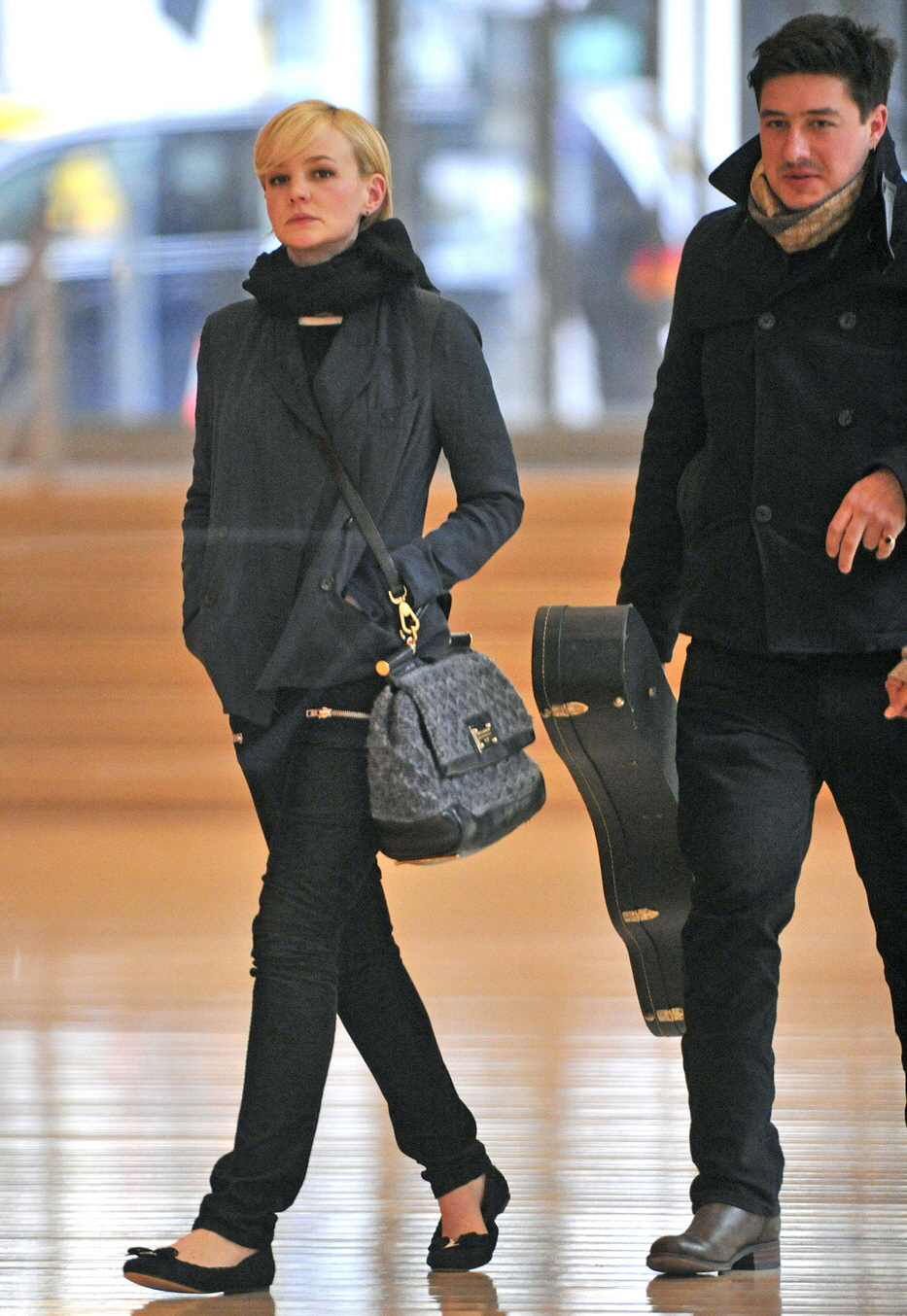 Photos courtesy of Vogue, Pacific Coast News, WENN.