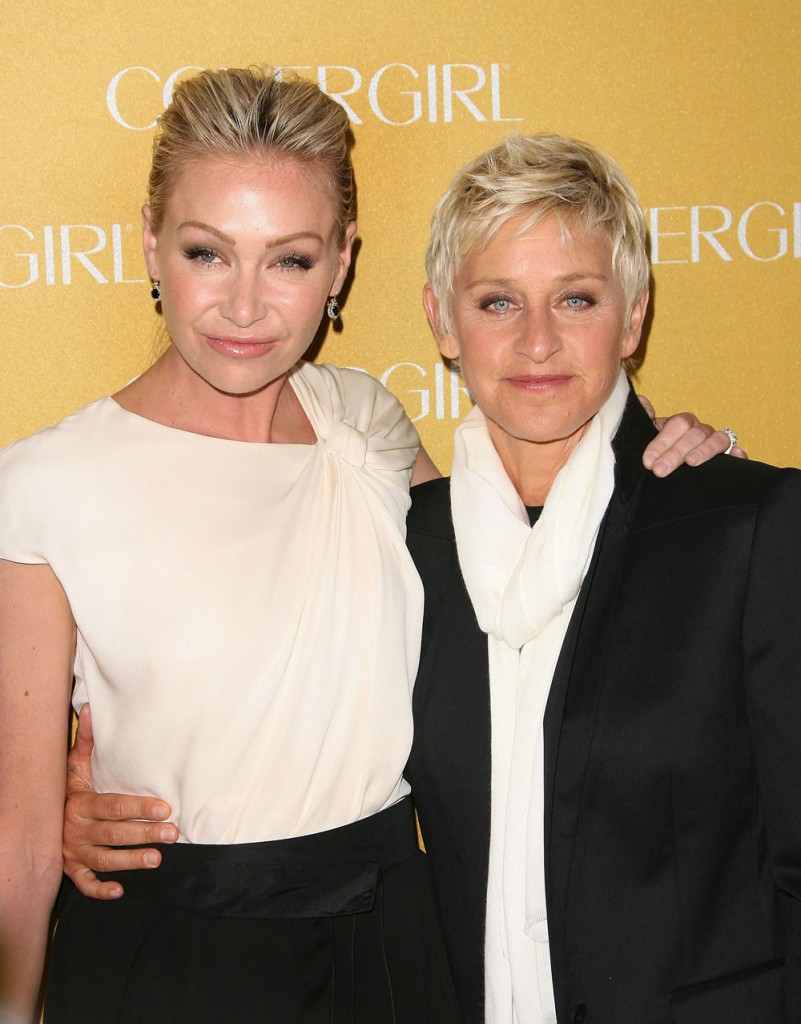 This is such an out there story that I think that it's true, because it would require a very creative gossip monger to make it up. That's not to say it's necessarily accurate, just that if it's made up that I'm giving props to the Enquirer's Rick Egusquiza for this clever twist of a story.
You've probably heard about Melissa Etheridge and Tammy Lynn Michael's ongoing custody and partner support case. The latest developments, which you can read here, have Tammy asking for more than the $25k a month support she was getting. A lot of people find that amount outrageous and have called Tammy greedy, but at least one partner of a famous rich woman is on her side. The Enquirer reports that Porti de Rossi, Ellen DeGeneres' wife, is siding with Tammy and thinks that Melissa is stiffing her on child support. Ellen of course sides with Melissa and feels that Tammy should be living fine on $25k a month. Ellen and Portia have been fighting so much about this, allegedly, that they've agreed to no longer bring up the topic. Uhoh, does this mean they're having problems? (Like just about every other couple?)
Ellen DeGeneres and her wife Portia de Rossi are at each other's throats over their pal Melissa Etheridge's ugly custody battle with her ex!

The talk-show host has sided with her longtime friend Melissa, sources say, while Portia sympathizes with the rocker's ex, actress Tammy Lynn Micheals, who's asked a judge to bump up her support payments.

"Ellen thinks Tammy is crazy and unrealistic for asking for more money," a close source told The Enquirer. "Meanwhile, Portia thinks Melissa is being stingy with the mother of her kids. Portia feels that she can related to Tammy because she gave up her acting career for Melissa, and Portia pretty much did the same thing for Ellen.

The couple's bickering escalated when Portia, 39, accused Ellen, 54, of not having any compassion for Tammy, said the source.

"Ellen fired back that there are plenty of divorced moms who get by on a lot less than Tammy does," said the source. "The bottom line is that Ellen is sticking by Melissa, and Portia is rooting for Tammy. The two rarely fight, but this has completely divided them.

Emmy winner Ellen and Melissa, 50, are longtime friends…

For now, Ellen has called a truce, said the source, adding: "Ellen and Portia agreed to disagree and move on. They also made a pact- no more talk about their friends' private lives if it affects their own relationship."
[From The National Enquirer, print edition, May 7, 2012, author Rick Equsquiza]
I believe this. I can see Portia siding with Tammy because if we were talking about a straight married couple, especially in California, there would be no question about Tammy receiving half of Melissa's income during their marriage along with substantial spousal and child support. Ellen, as the richer half of the couple, sees it differently of course. It's her money, she earned it.
The Enquirer pointed me to this interview that Tammy Lynn Michaels recently did with AfterElton.com. It's from a couple of weeks ago, but I hadn't seen it yet. Tammy defends her blogging about her split, and she says she doesn't regret sharing the detail that she was tipped off to Melissa's cheating when a box of dildos intended for Melissa and her girlfriend got delivered to her by mistake. I still think Tammy Lynn is an a-hole, just like Melissa. This interview didn't change my opinion of her. I don't feel that way about Ellen and Portia at all and I hope if they ever split they'll keep the details under wraps. Hopefully things are fine with them, though. They just bought Brad Pitt's Malibu mansion earlier this year.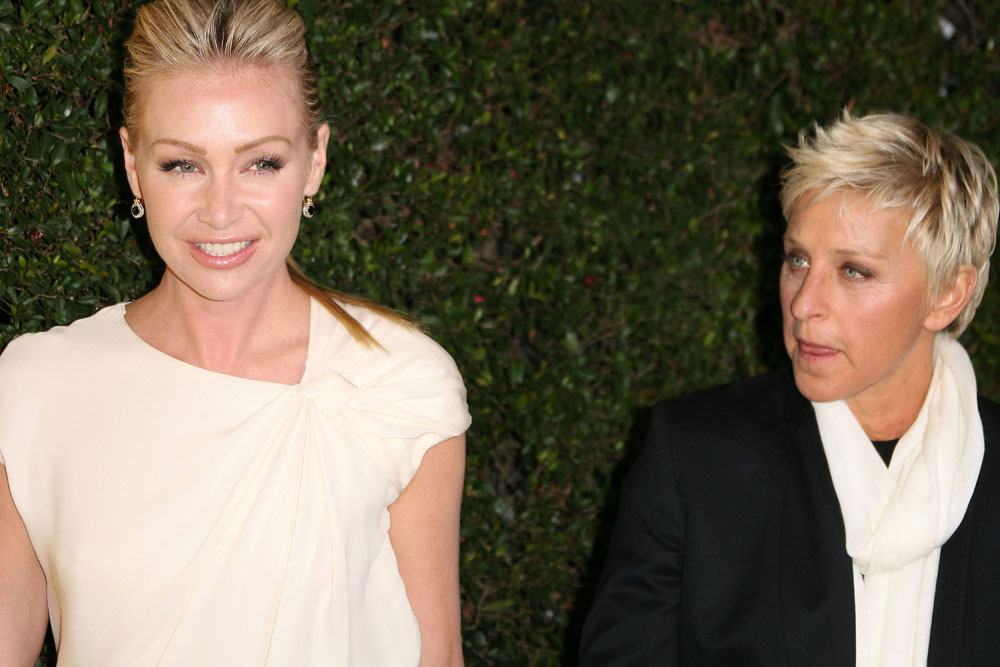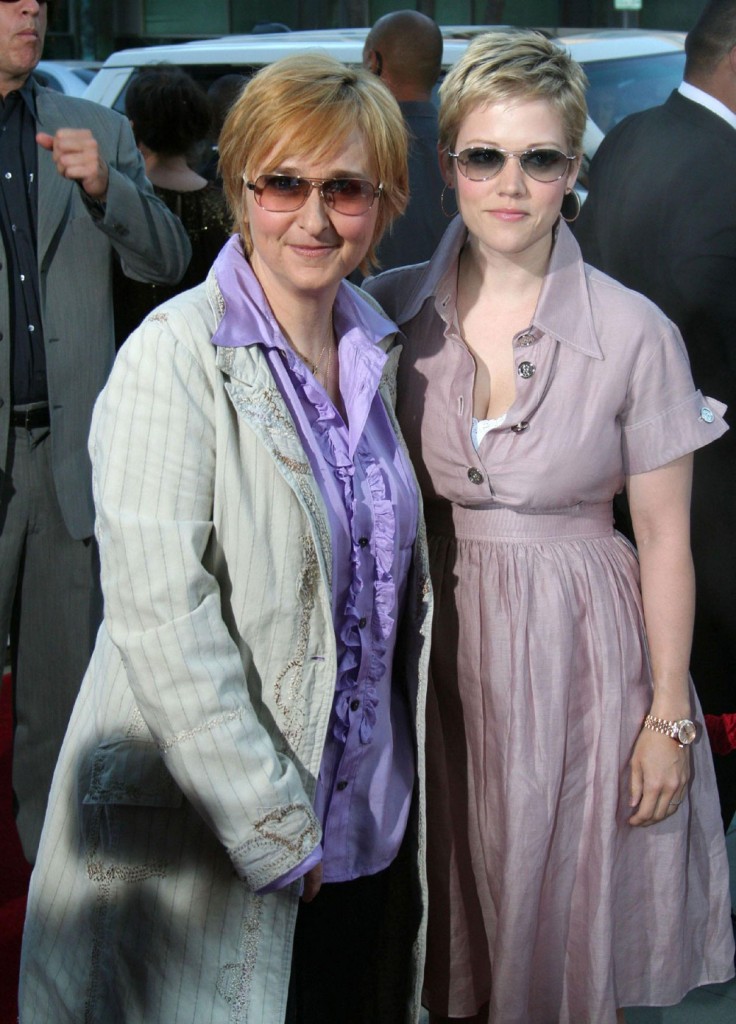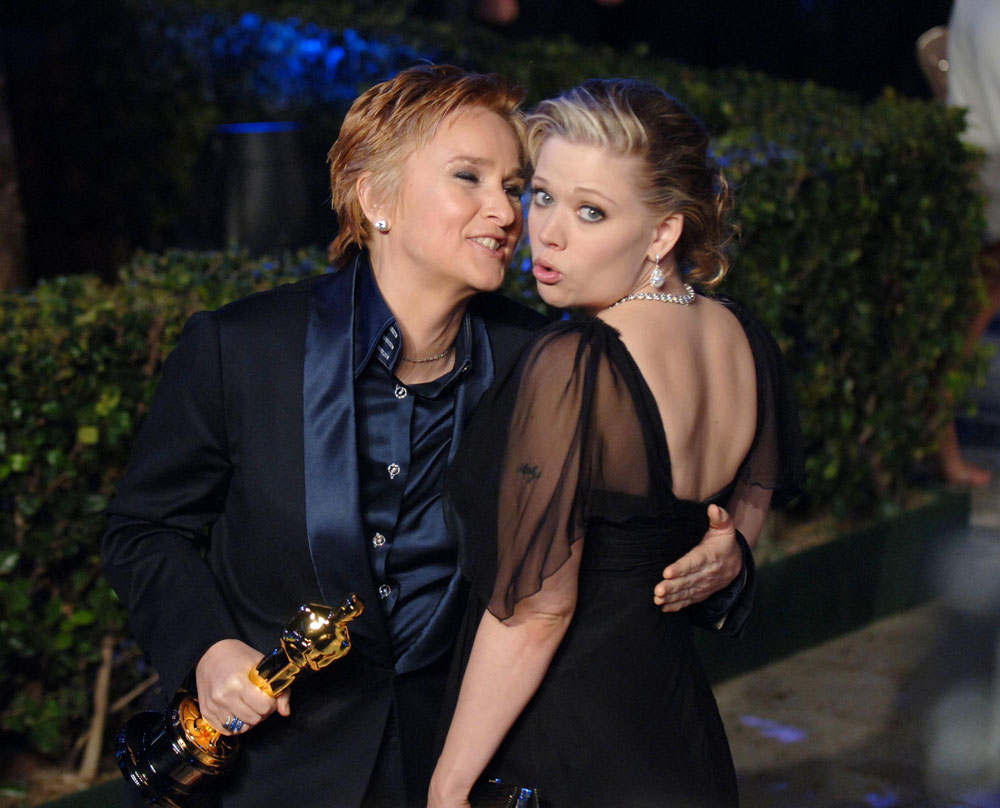 Ellen and Portia are shown on 1-5-11 at a Covergirl event. Melissa and Tammy are shown in 2007. Credit: WENN.com