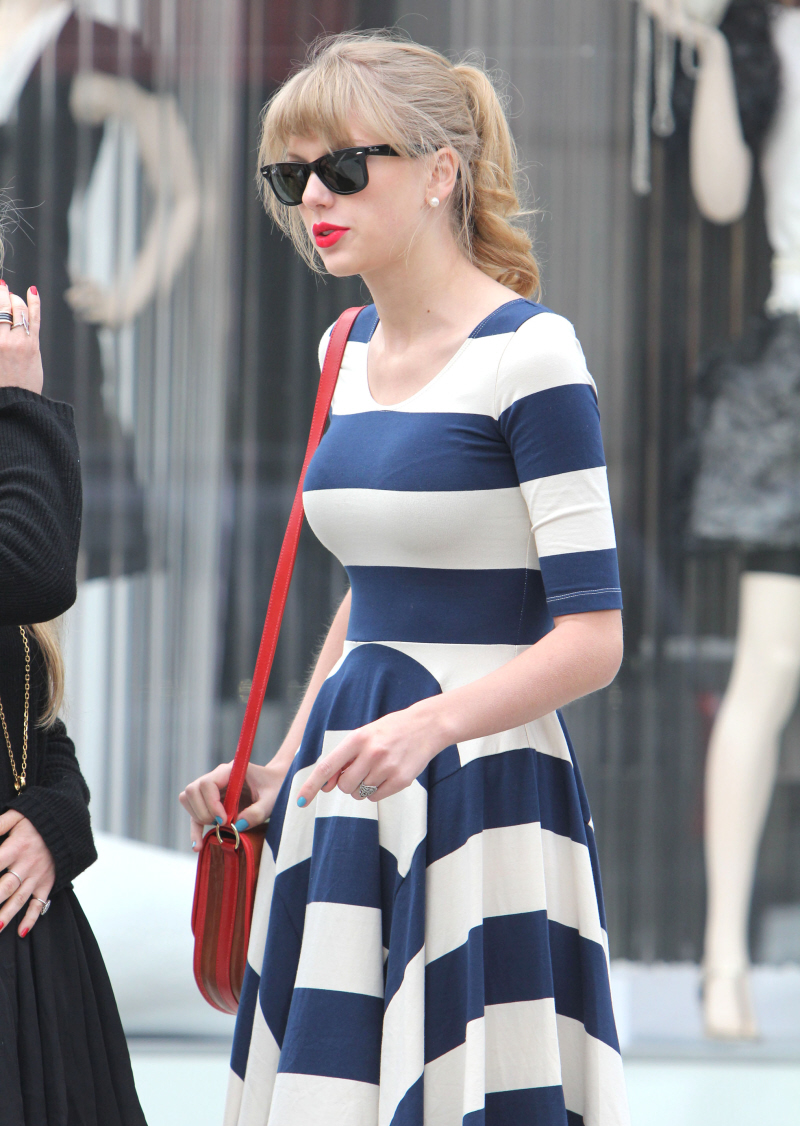 How did I miss this days-old story? This is a really good one. Note the photos of Taylor Swift in the blue-and-white striped dress. Those are from April 23rd, and Swifty's bust-line in that dress caused some people to wonder if she had had recently undergone some kind of breast enlargement. Hollywood Life in particular has been all over the story, going so far as to quote random plastic surgeons who guarantee that Swifty has "increased her cup size from a small A to a striking C." Hollywood Life also has a story quoting a body language expert who claims that Swifty seems "uncomfortable" with her new boobs. For reference, here's what Swifty looked like in the beginning of April: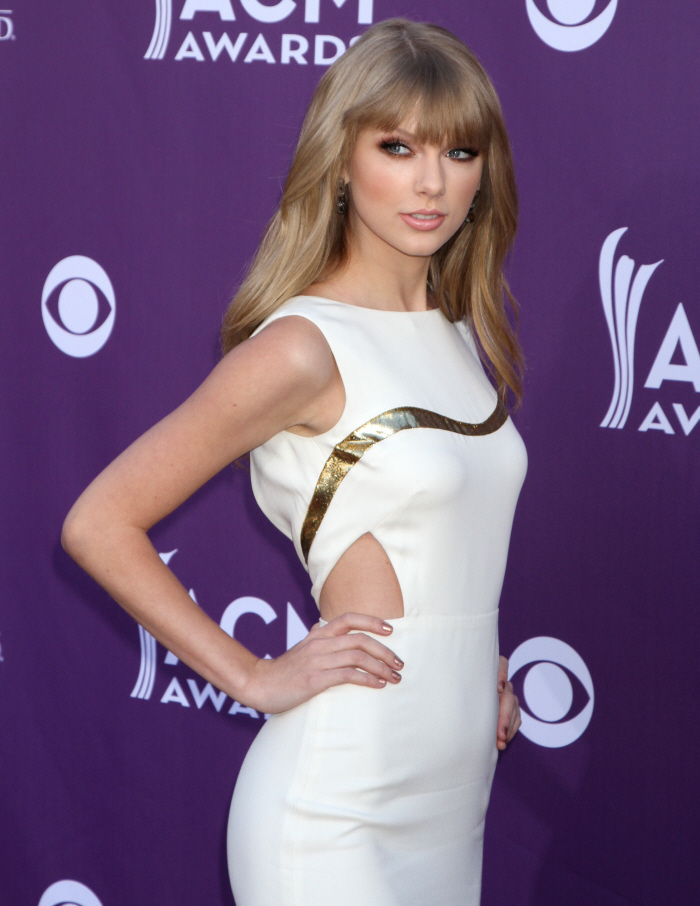 Is that an A-cup? I'm a bad judge of smaller boobs, but I think she could possibly be a borderline B-cup naturally. And once again, here's Swifty on April 23rd: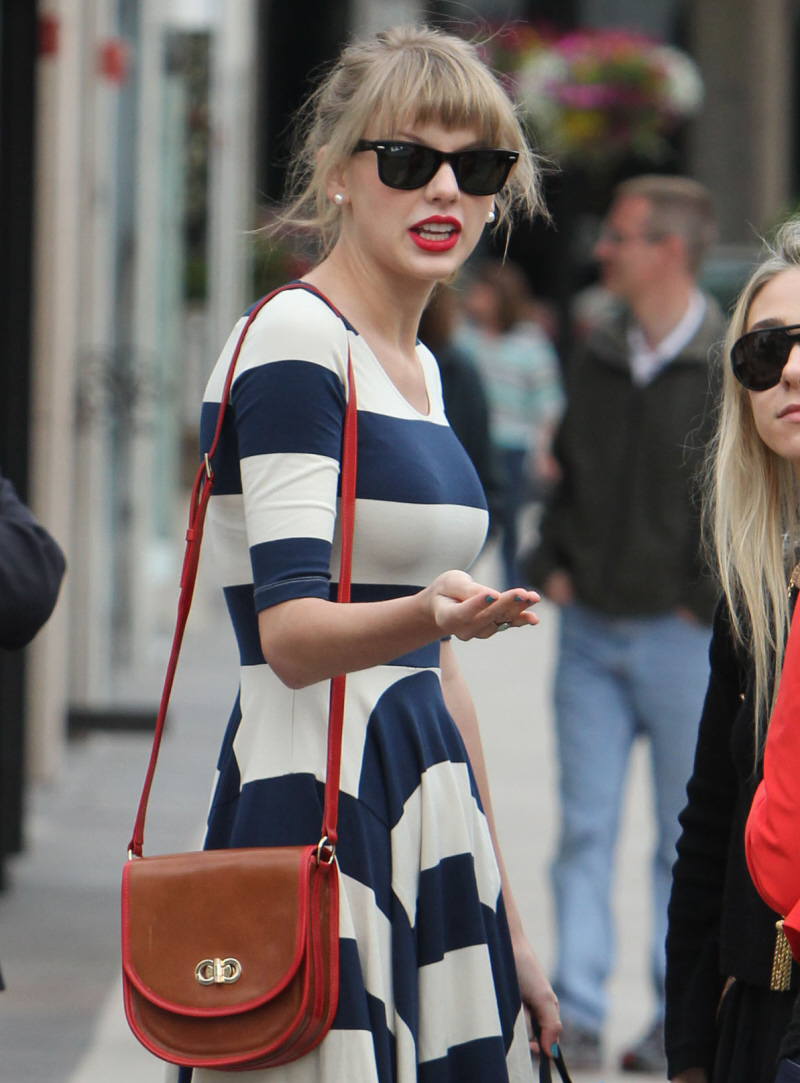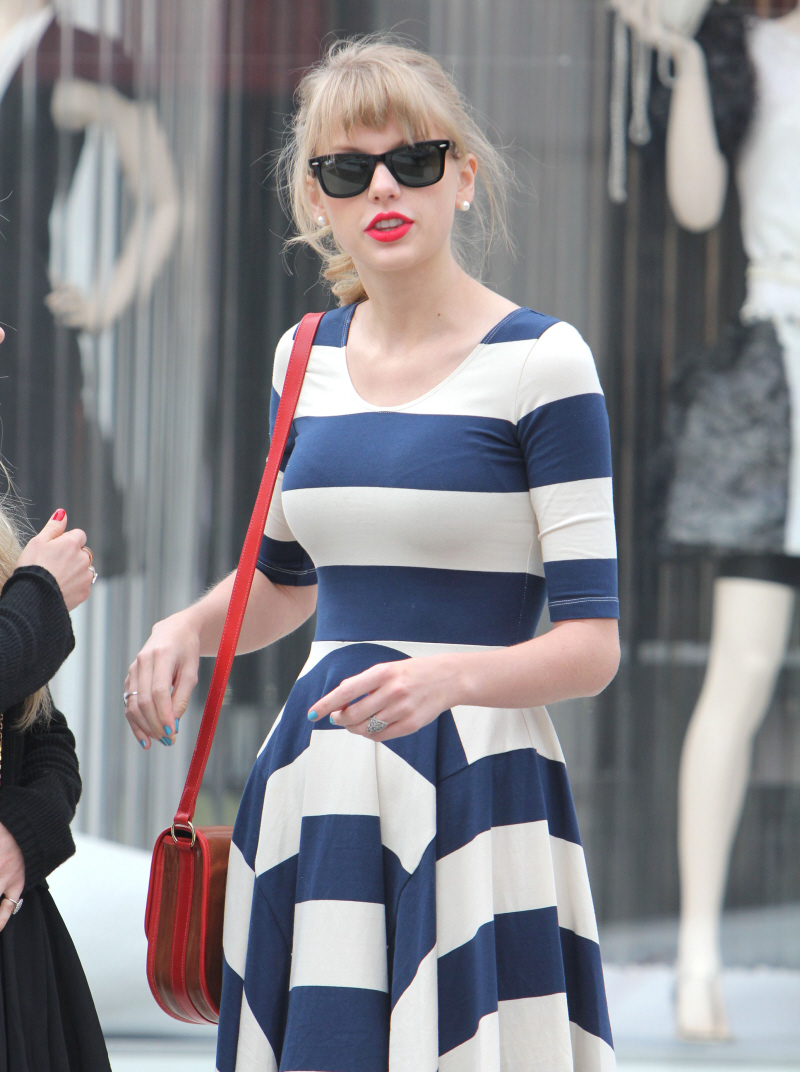 Her bust does look significantly bigger. Now, she could be wearing a push-up bra, she could have chicken cutlets, God knows. Or she could have bolt-ons. Oh, more evidence! Five days ago, Swifty helped Dianna Agron ring in her birthday, and Dianna tweeted some photos from their dress up party. Much is being made about Swifty's swollen bosom in this photo: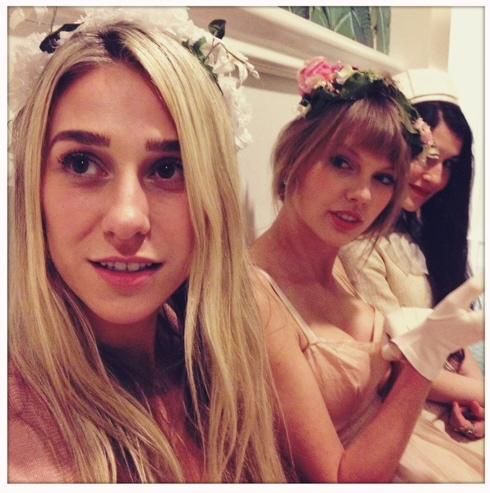 Yeah, I don't know what to make of it. I think it's much more likely that Swifty is doing push-up bras and chicken cutlets. How would implants affect her girly image? She's 22 years old, and that's old enough to make the "elective surgery" decision for herself, but after all of the work she and her team have done to create this wispy, fairy image of a girl-woman, I think if she got implants there would be a backlash against her from the parents of Swifty's younger fans.
One more piece of evidence – Swifty on April 24th, in a Victoria's Secret. The photo agency notes that she was stocking up on "lots of bras and panties". So… she could be buying all new underwear to go with her new boobs. Or she could have just discovered the wonders of the Miracle Bra.
Photos courtesy of Fame/Flynet, WENN, Dianna Agron's Twitter.