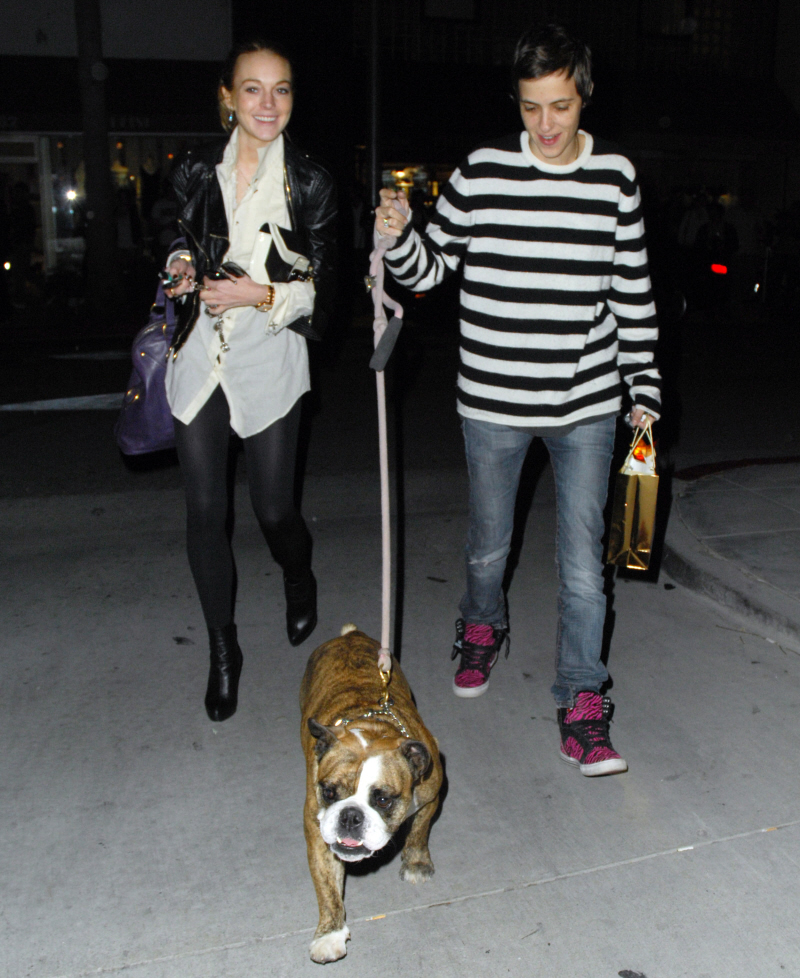 Last week, there were some reports that Samantha Ronson and Lindsay Lohan were back together. Apparently, they were hanging out at a NYC club together, and they were spotted holding hands and giggling. The report came after months – no, YEARS – of crack-stalking by Lindsay. LL really considers Samantha the great love of her cracked-out life, and LL follows her around, real-estate stalking Sam and ACTUALLY stalking her too. My take: if we weren't talking about a lesbian couple, I think people would be so much more disturbed by Lindsay's stalking. Anyway, considering Lindsay was also seen with her seemingly on-again john, Vikram Chatwal, the Cracken wants people to know that she's not really "with" Samantha. Of course. That probably hurts her business!
Lindsay Lohan and Samantha Ronson are NOT getting back together … sources close to Lindsay tell TMZ — despite reports the two were all over each other this week at a NYC nightclub.

Lindsay did hang out with Sam Thursday night at Le Baron in New York — but sources tell TMZ, there was no touchy-feely business going on … it was just two old friends catching up together.

There were reports the two might have rekindled a relationship — but we're told that's not true … neither Lindsay nor Sam has plans to reunite romantically.

We're told the two are simply focusing on mending their friendship after a rough break-up in 2009. They began dating on-and-off in 2007.

As one source put it — they're "just friends. That's it. Nothing more."
[From TMZ]
Some of you seem to think Samantha is just as crackie as LL – although it's hard to imagine anyone competing with Lindsay for the crackie title. I think Sam has issues, sure, but at the end of the day, I think Sam always comes from a place of being the "responsible adult" in her relationship with Lindsay. I always think that Sam is really just trying to ensure that Lindsay doesn't hurt herself or someone else. Sam is more "crackie caretaker" than girlfriend.
Incidentally, remember Lindsay's hit-and-run outside of The Hookah Lounge? She clipped an Iraq War vet. And she got away with it! Of course, because it's California, the Give A Crackhead A Driver's License State. Radar reports that the LA District Attorney's Office "has decided not to file charges against Lindsay Lohan for an alleged hit and run." Apparently, LL's victim had credibility problems. Which is… so weird, right? Does Lindsay have some kind radar for her victims? She only attacks and assaults and runs over people who end up screwing up their case against her.
One last Cracken story – she and Woody Allen are now friendly. For real. Or so LL claims – TMZ has a story about LL possibly working with Woody. And there's video of them leaving the same restaurant.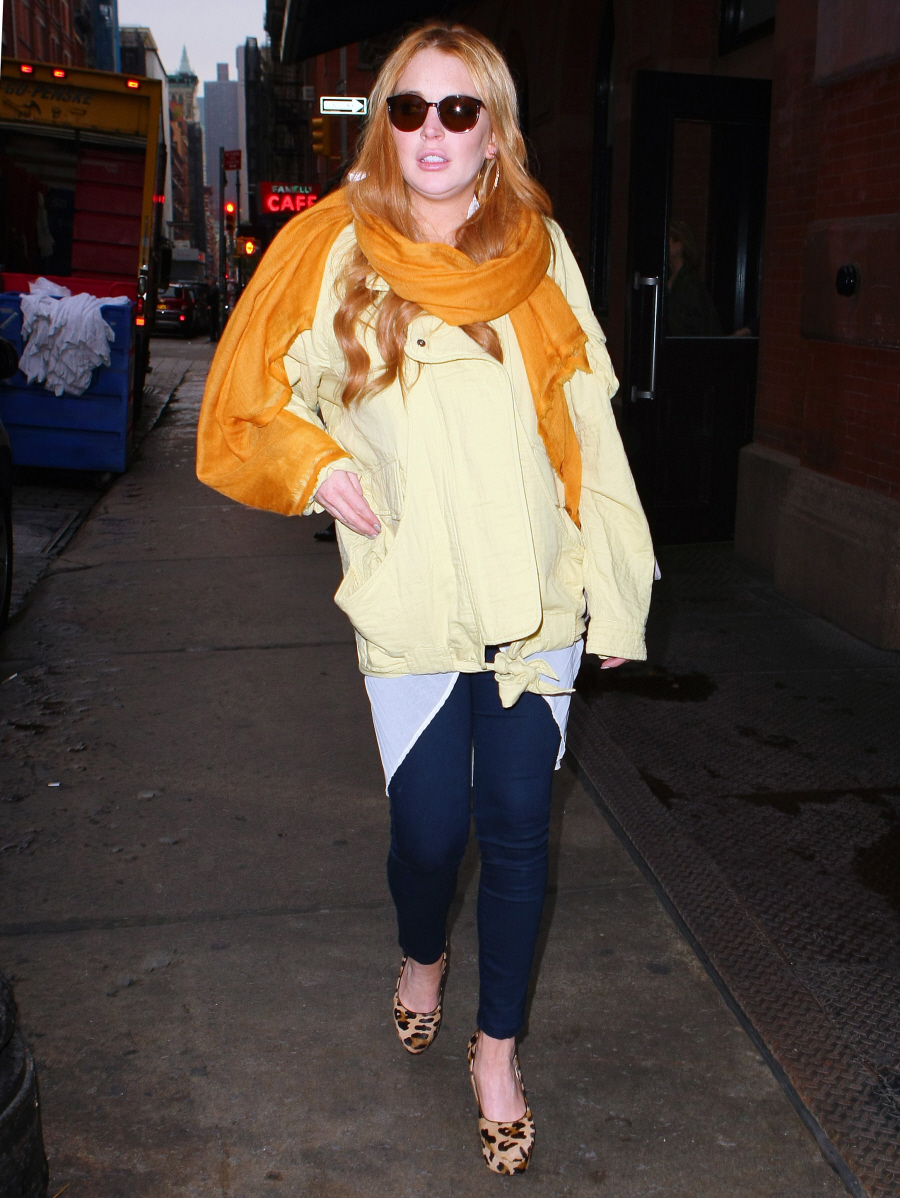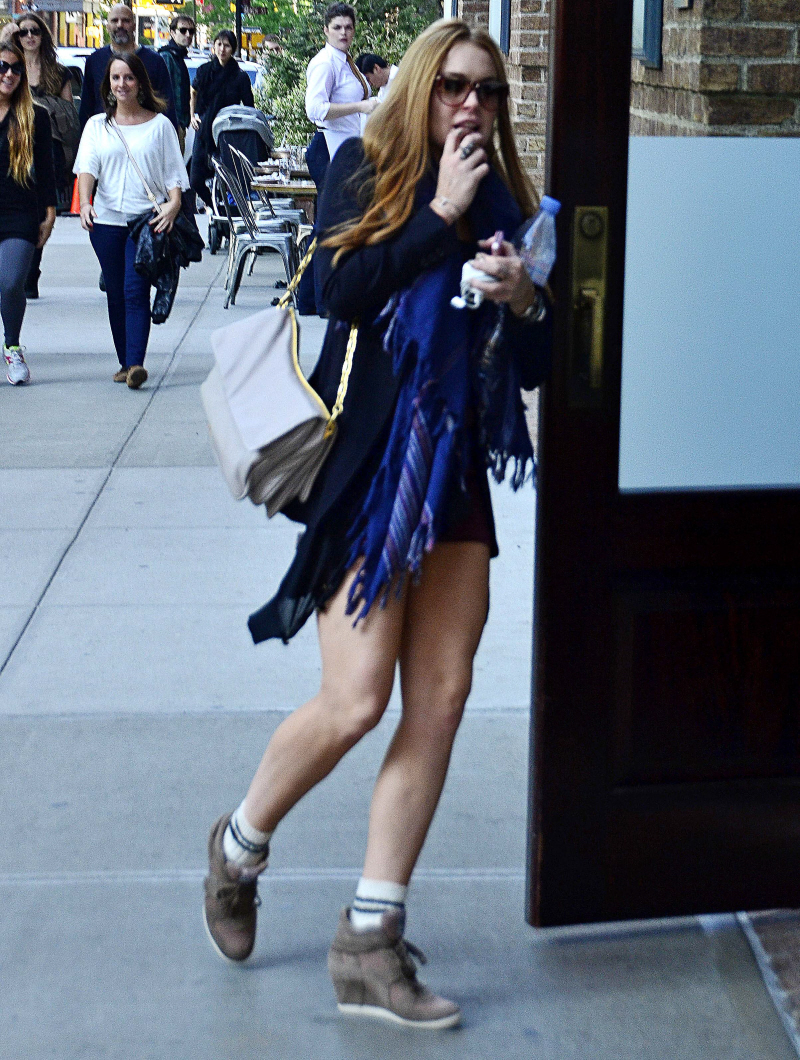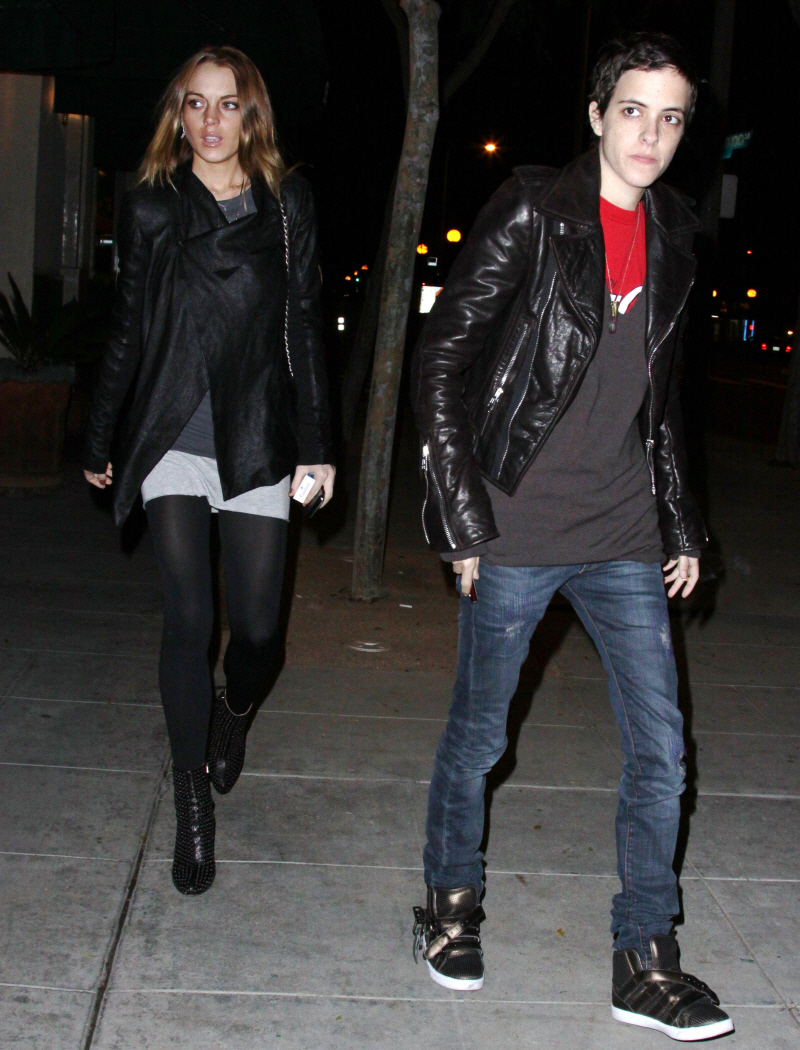 Photos courtesy of Fame/Flynet.