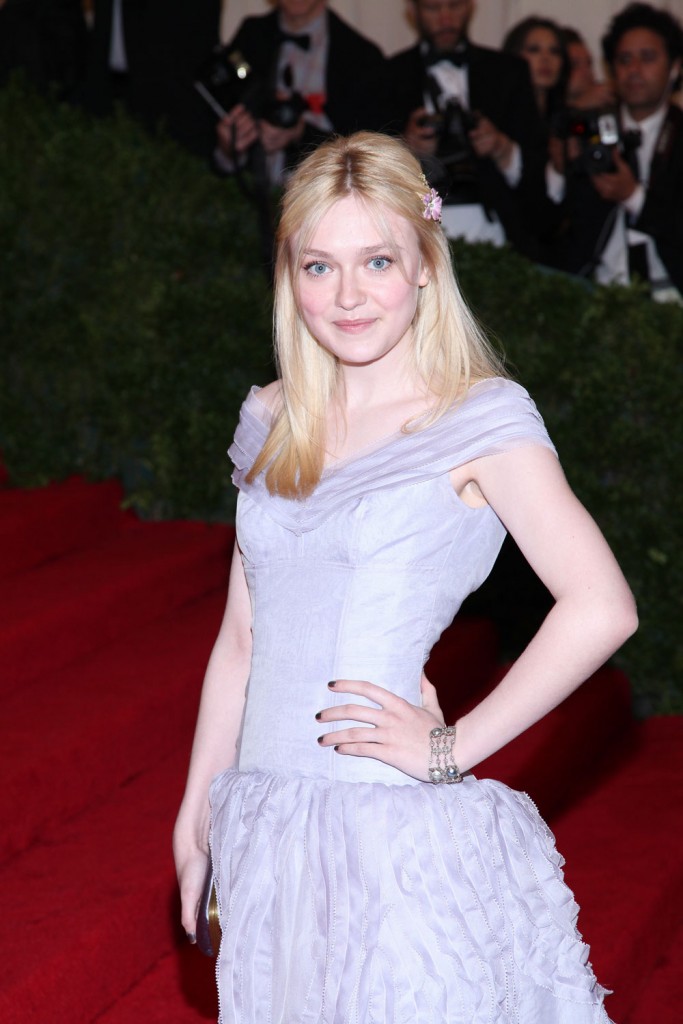 Here's kind of a final post for the Met Gala with some of the younger fashion ladies, all in lighter color dresses and all looking so pretty. I just couldn't resist talking about them. It seems like with these big events, the more we look the more photos and celebrities we see that we want to cover. I'm especially taken with how lovely these younger girls look, and it gets me a little wistful for my youth. I know they're all celebrities and are used to getting dressed up and dolled up, but it still must have been special for them.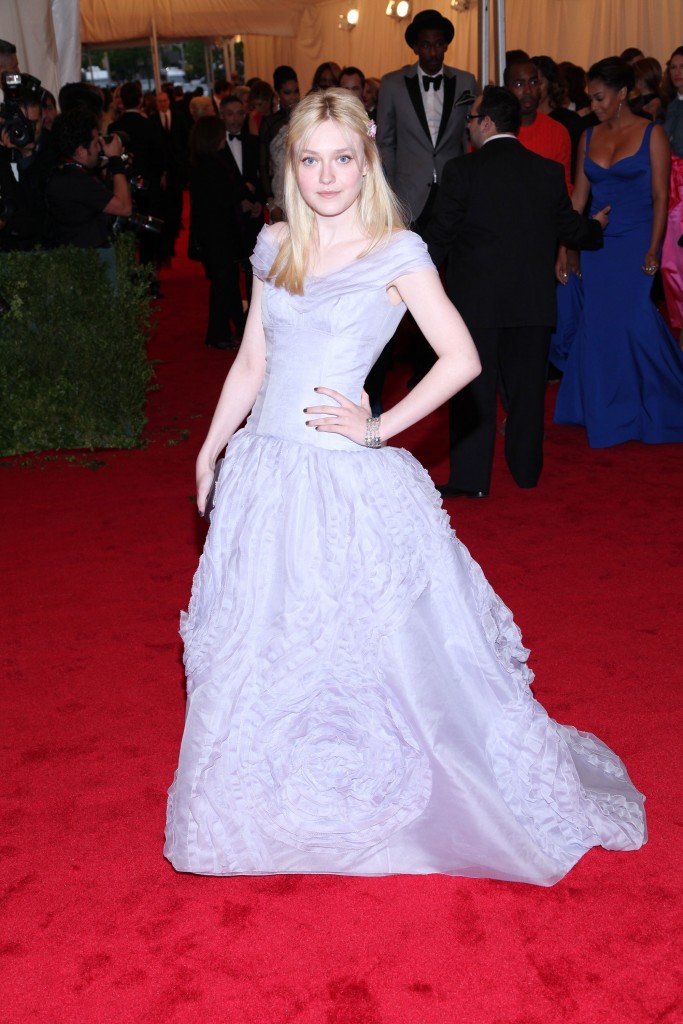 First off is Dakota Fanning in a very pale lavender chiffon Louis Vuitton. Unlike poor Jessica Chastain, LV did right by Dakota. I love the structural elements of this dress along with the off the shoulder v-neck and fitted bodice. It's very suitable for an 18 year-old girl and it looks young yet sophisticated. I like this look a lot, along with her simple styling. Check out the pretty matching flower brooches in her hair. They're a nice touch.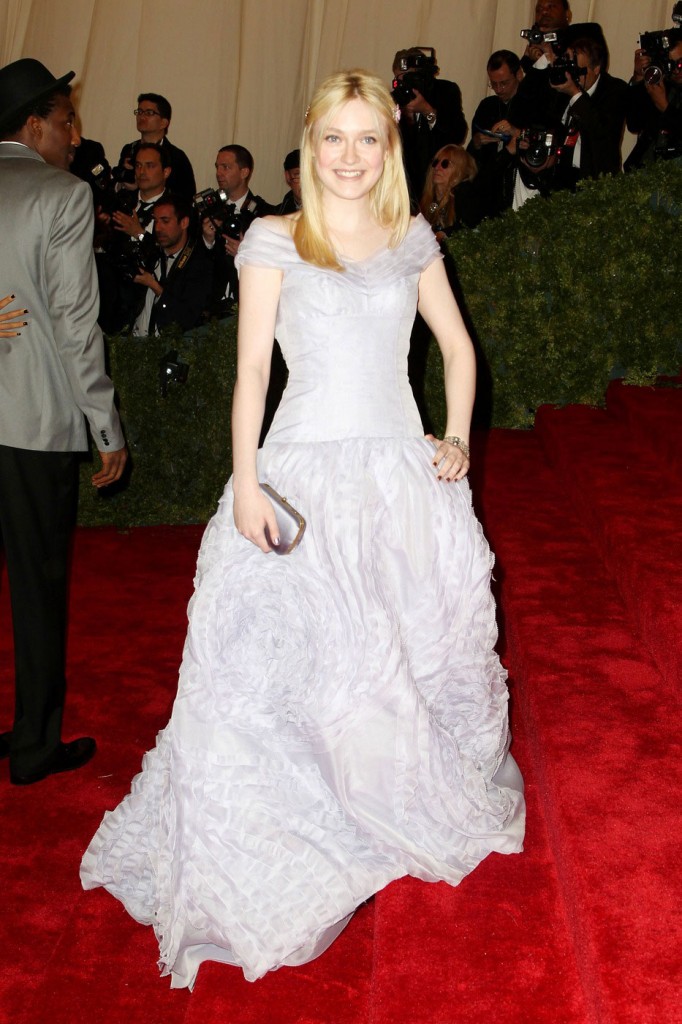 Leighton Messter of Gossip Girl also went for a pale color. She's in champagne color Marchesa, of course. I should have known this ice skater dress was Marchesa. It's so ugly and the busy embroidered skirt is even partially see-through. Have you heard that Marchesa is going to be doing casual clothes now? I hope that never comes to fruition. Meester is a lovely thing, but this dress makes her look too princessy and much younger than her 26 years. I don't pay a lot of attention to Leighton and I honestly assumed she was about 22. A lack of makeup is also making her look like a teenager. Also, Leighton reminds me that Blake Lively wasn't there! She was probably too busy feathering her nest with Ryan Reynolds upstate.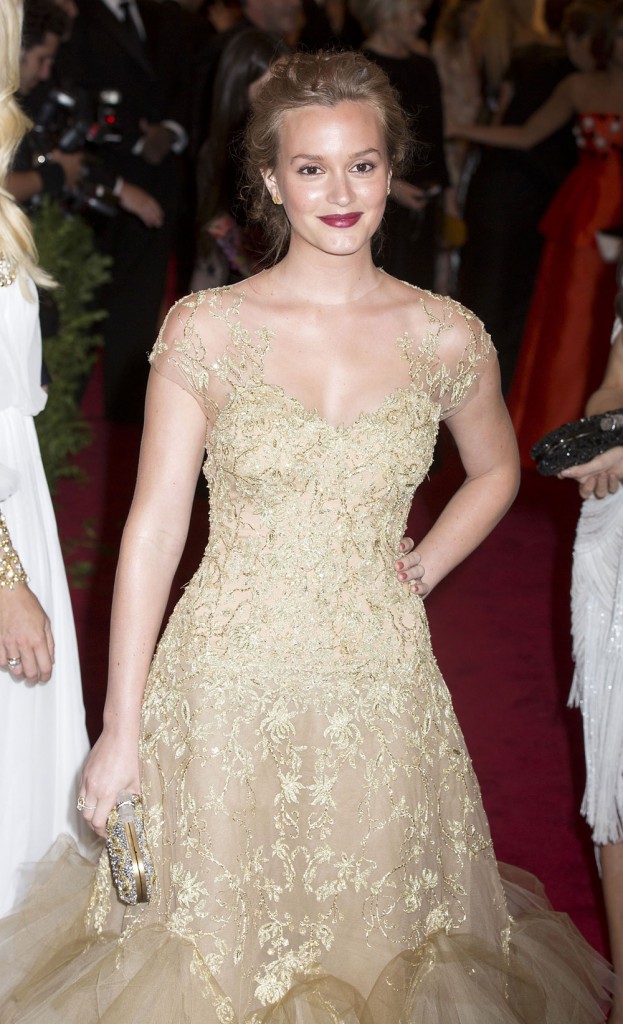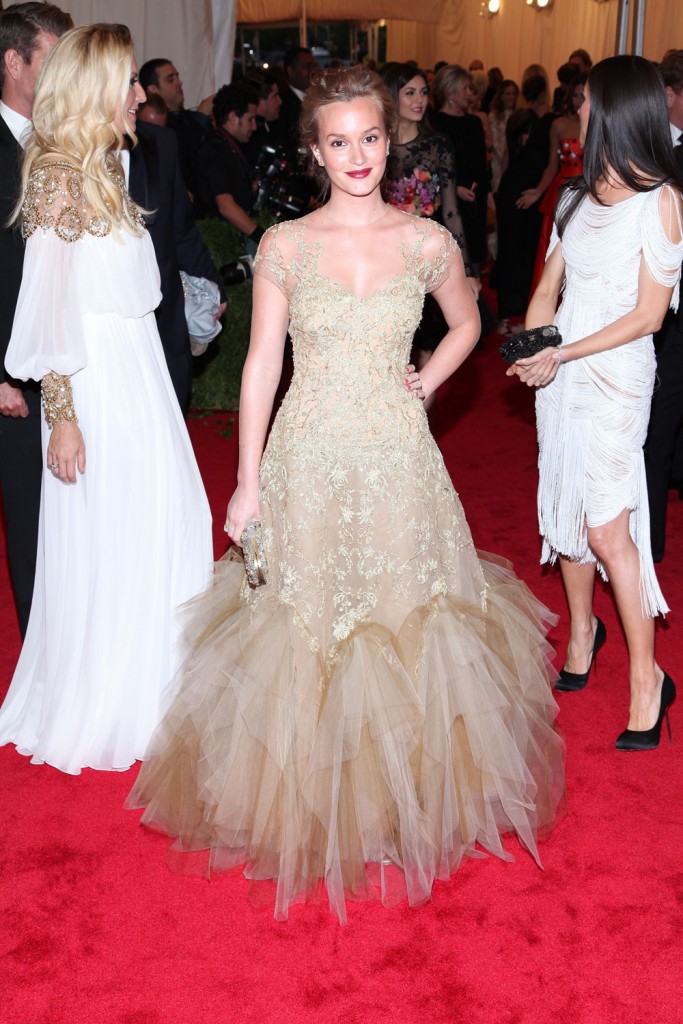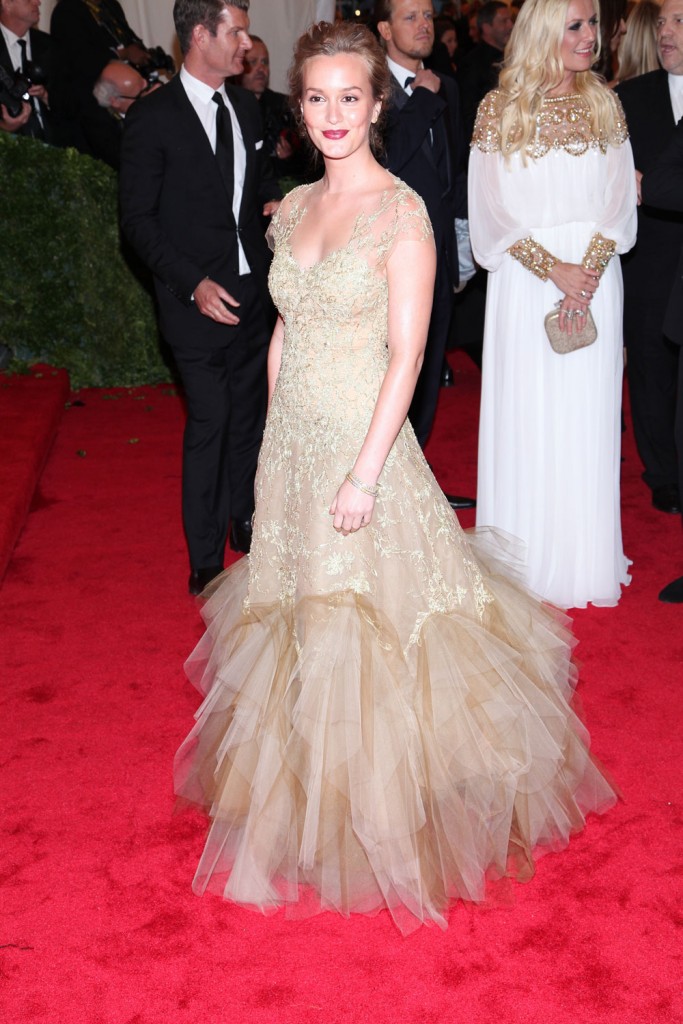 Camille Belle is the star of this group for me. She's a knockout in silver beaded Ralph Lauren with a deep v-neck. I love the contemporary look of the transparent netting holding up the dress. The flapper style of her hair and makeup compliment the look perfectly. Her makeup is a little severe, but that's a very minor complaint. Look at the back of that dress, it's amazing. Like Leighton, Camille is in her mid 20s at 25. I assumed she was younger since I remember her dating one of the Jonas Brothers. Those kids have grown up too.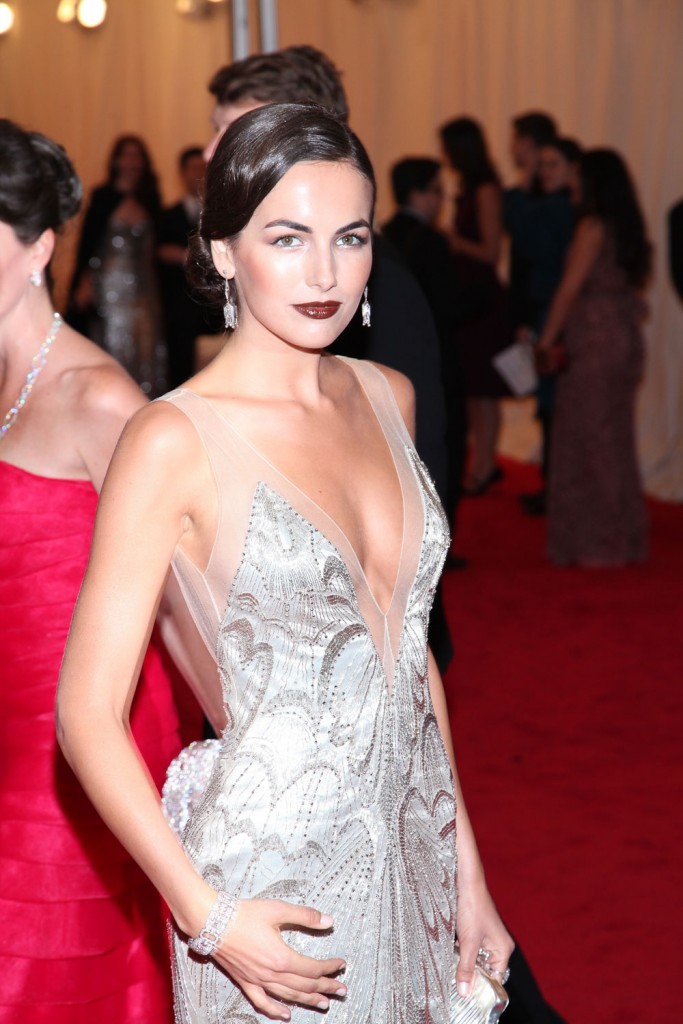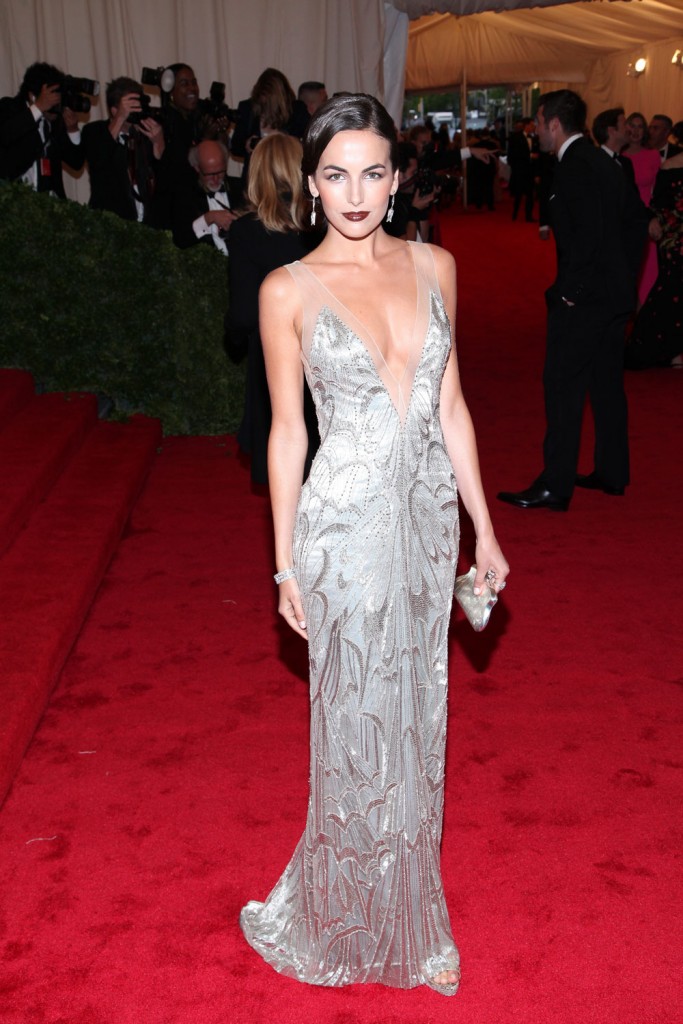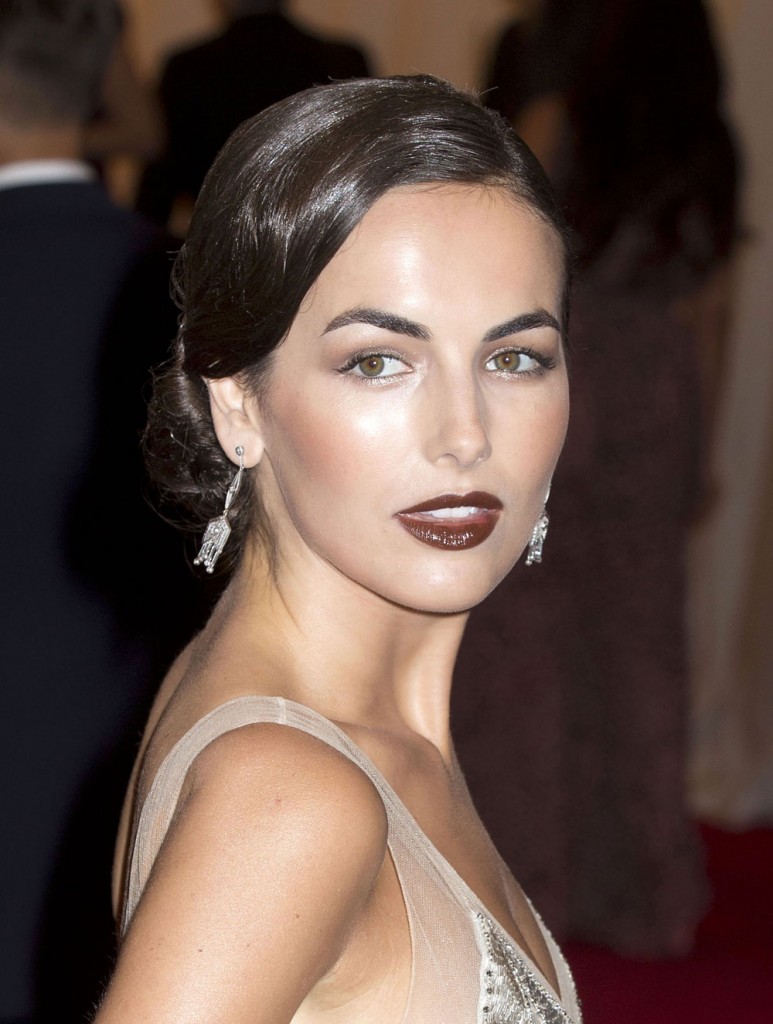 And finally here's Lily Collins, 23, in tulle and lace Valentino couture. I find this dress very fussy with the lace on top of the flowery underlay and the frou frou bow at the waist, but somehow it works on Lily. Maybe I'm just feeling generous today. On another woman I might really dislike it, but I think she's working it well. Look at how it's kind of flowing away from her in this pose.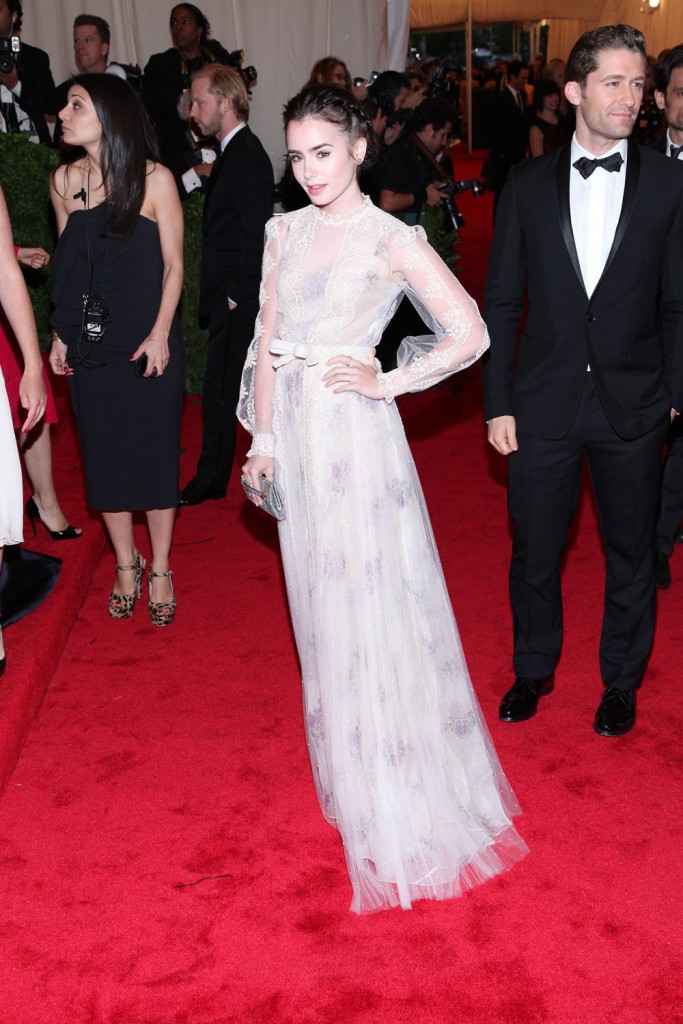 Photo credit: WENN and Pacific Coast News