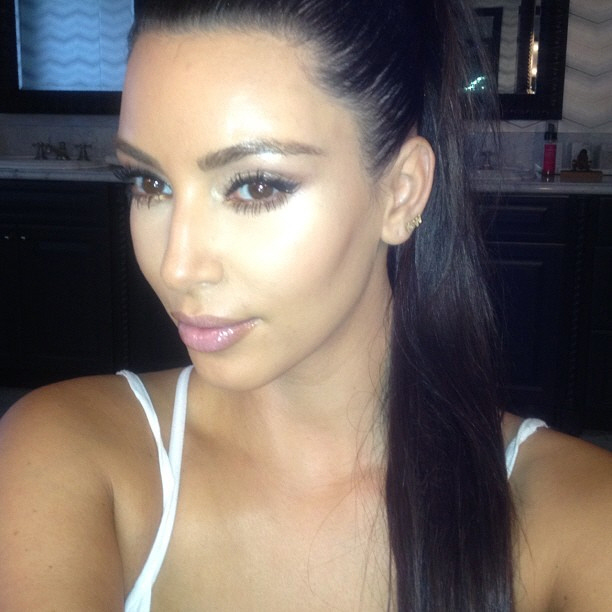 In our (somewhat excessive?) Met Gala coverage, I was surprised that no one asked the most important question of all: "Where IS Kim Kardashian's kat-face? I demand to know!" Well, now you do. According to Radar's sources, there are few people in this world that make Anna Wintour's skin crawl, but Ol' Kat-face is one of them. Anna Wintour, editor in chief of Vogue and permanent co-chair of the Met Gala, simply decreed it: "There will no Kardashian on this red carpet!" I imagine a "10 Commandents"-like ceremony, where Anna slowly and painstakingly chiseled out her red carpet rules in polished marble. 1. No Kardashians. 2. Any other kind of Bosworth-like famewhore is allowed as long as they kiss the ass of The Wintour.
The most glamorous stars in Hollywood sizzled at the Met Gala in New York City Monday night but there was one starlet who was noticeably absent – Kim Kardashian!

Kim's new boyfriend, superstar Kanye West, was at Anna Wintour's fabled Metropolitan Museum of Art Costume Institute Gala, but Kim was not by his side, and that's down to an edict straight from the famed Vogue editor for years, a source exclusively told RadarOnline.com.

"Anna hates Kim," a source says. "Why would she be invited to the event? It is all the biggest stars in the world and Kim doesn't fit that bill at all."

This year, big screen bombshell Gwyneth Paltrow, sexy new mom Beyoncé, and supermodel Gisele Bunchen and her QB hubby Tom Brady attended the Elsa Shiaparelli and Miuccia Prada exhibit dressed in the hottest couture from the world's most important fashion designers, but Kim wasn't among them.

"The Met Gala is $25,000 a ticket, but Kim can't even buy her way in, Anna Wintour does NOT want her there!" the source says.

Kim and her very pregnant sister Kourtney Kardashian were snapped on Monday running errands in Los Angeles, and the source says she'll likely try and justify her absence.

"Kim and her camp will deny that she wasn't invited by saying that she had business in L.A., but that is a lie," the source says. "She would of done anything to be there with all the A-listers."

Dating Kanye can get Kim lots of bling, but it can't get her into the most coveted party of the year!

And, don't expect to see Kardashian gazing out from the cover of the esteemed fashion mag anytime soon either!

"Anna Wintour would allow Kim Kardashian on the cover of Vogue over her dead body," the source says. "As long as Anna in charge you will NOT see Kim on Vogue."
[From Radar]
Well… I mean, Anna allowing Kim to come to the Met Gala doesn't automatically mean Kim would get a Vogue cover. I would be pissed off if Kim was on Vogue too, but I don't think I would have been angry if Kim was at the Met Gala. It's a fun event full of try-hard famewhores – Kim would have been in her element, especially if she came on Kanye's arm. Incidentally, there was a rumor that Lindsay Lohan was trying to score an invite to the Met Gala – and I for one am glad that Wintour managed to shut that down. At this point in time, Kim Kardashian > Lindsay Lohan.
Incidentally, Kim did a post on her Celebuzz blog about her favorite styles from the Met Gala – you can see it here.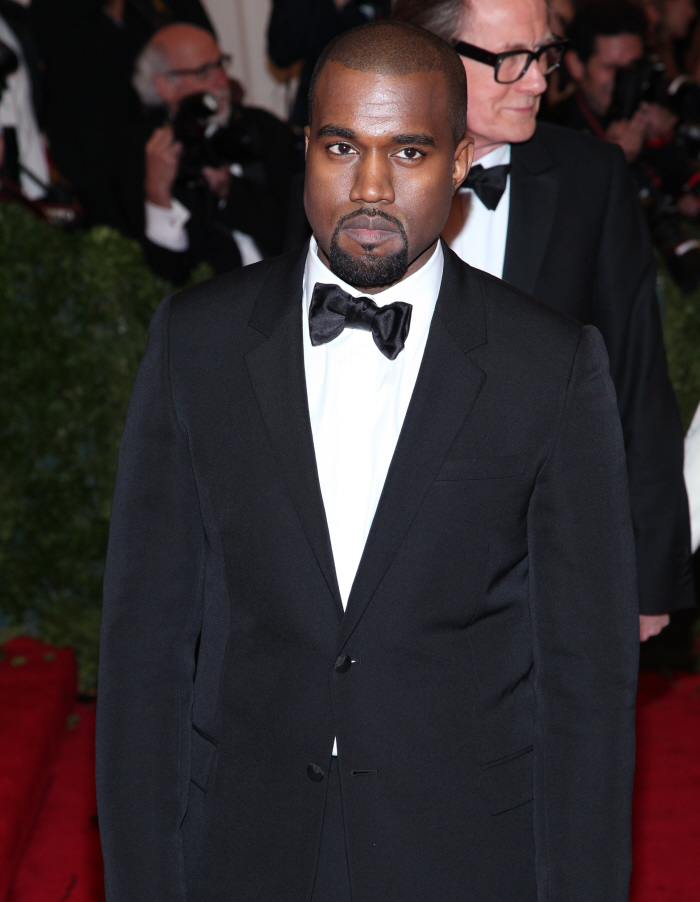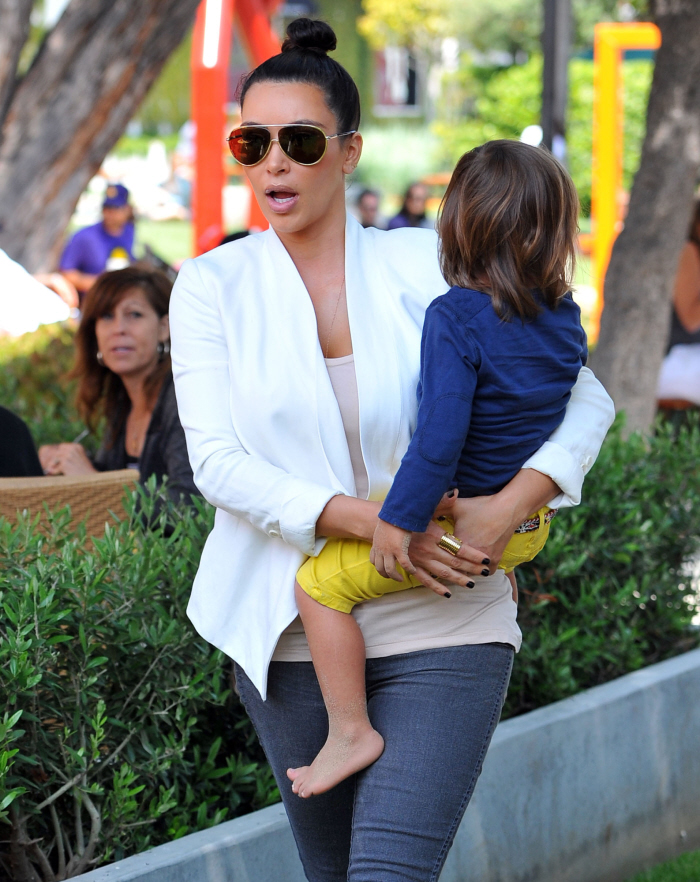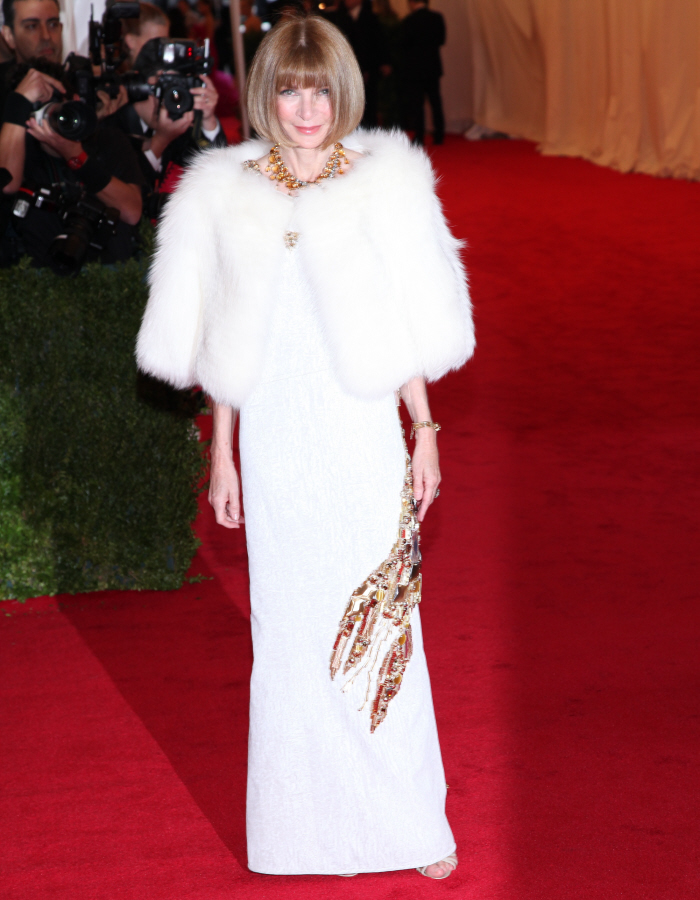 Photos courtesy of WENN, Kim's Twitter.