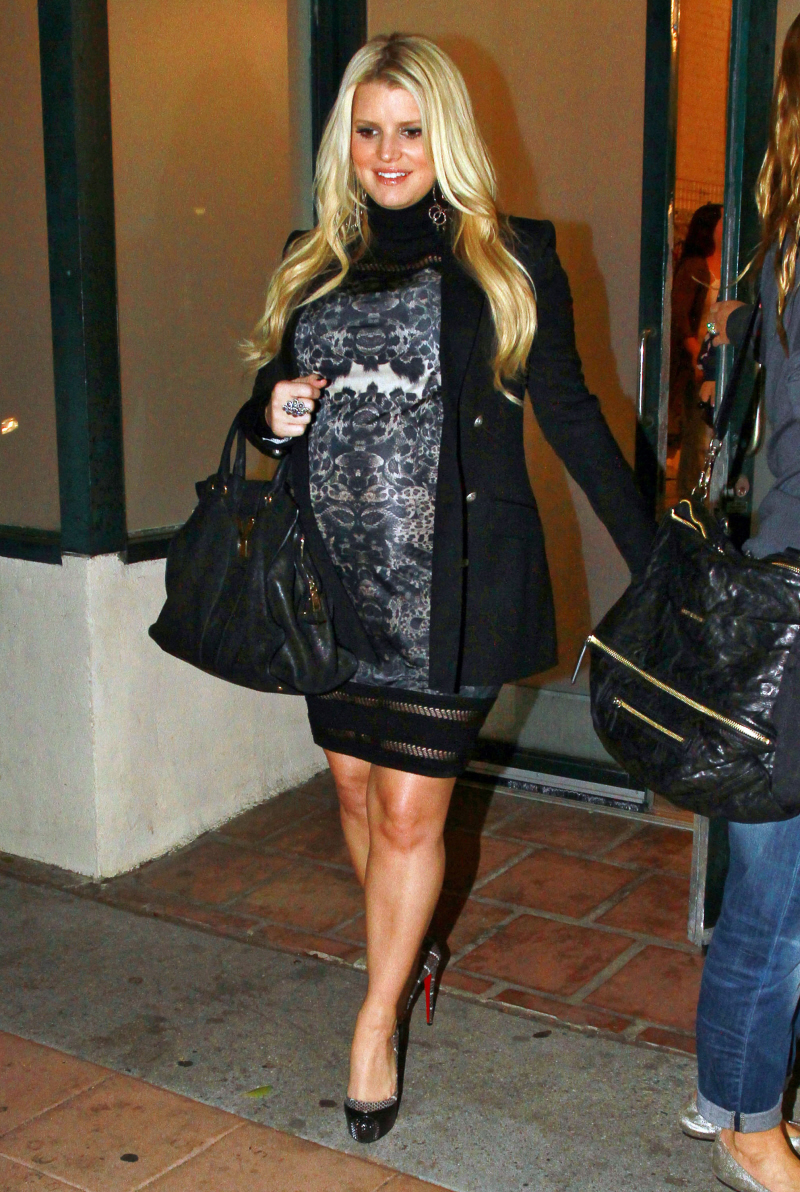 Jessica Simpson finally gave birth to her daughter Maxwell Drew last week, on May 1st. Since the birth, the tabloids have been full of stories based on "unnamed sources" that sound a great deal like Papa Joe Simpson (especially the stuff about Jessica and breastfeeding, of course). But until now, Jessica hasn't said anything beyond the official announcement on her website. Last night, Jessica finally tweeted about her baby girl, writing, "I am so in love with baby Maxwell. I want to cry every time I look at her. Motherhood is by far the best thing I've ever experienced."

[Via Jessica's Twitter]
She's so cute. I really do like Jessica, you know. I think she needs a better internal filter so she doesn't end up giving interviews about her bodily functions, and I'm going to be forever haunted by the visual of her gushing amniotic fluid, but still, I like her. I hope motherhood is everything and more for Jess. Also: what do you think of Jessica using her daughter's full name, Maxwell? I thought she was going to call her "Maxi"? Did she have second thoughts?
Life & Style (via HL) also has a source who claims that "Maxwell looks a lot like her mom: same cheeks and nose! Her hair's brown, but it's getting blonder every day." Yes, because heaven forbid Jessica Simpson give birth to a brunette!!! The (blonde) angels would weep. The friend also says that Jessica is breastfeeding like a champ and she's changing diapers too: "She was born for this role."
And Jessica covers the new issue of Us Weekly.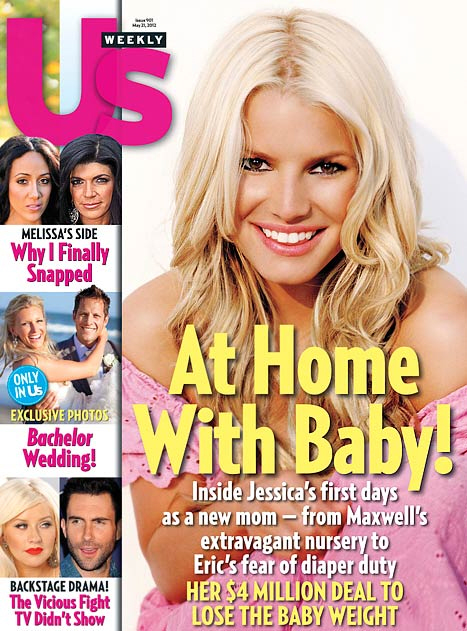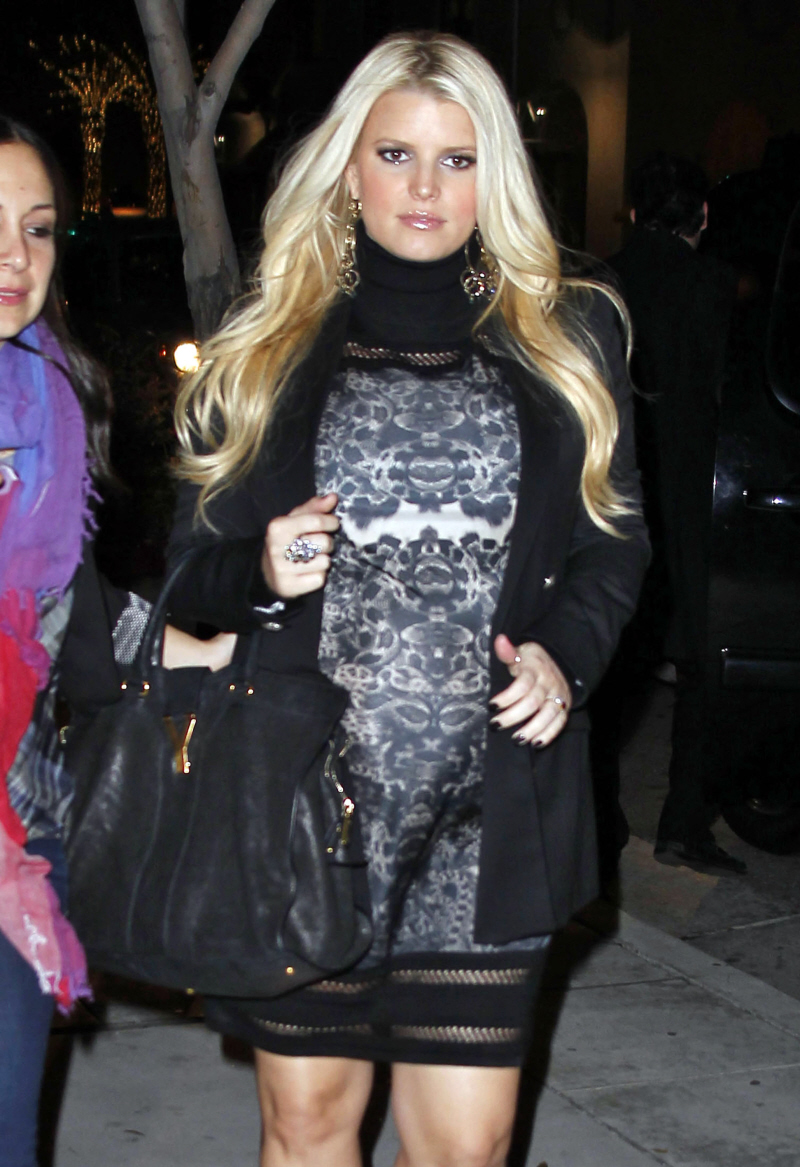 Photos courtesy of Fame/Flynet.