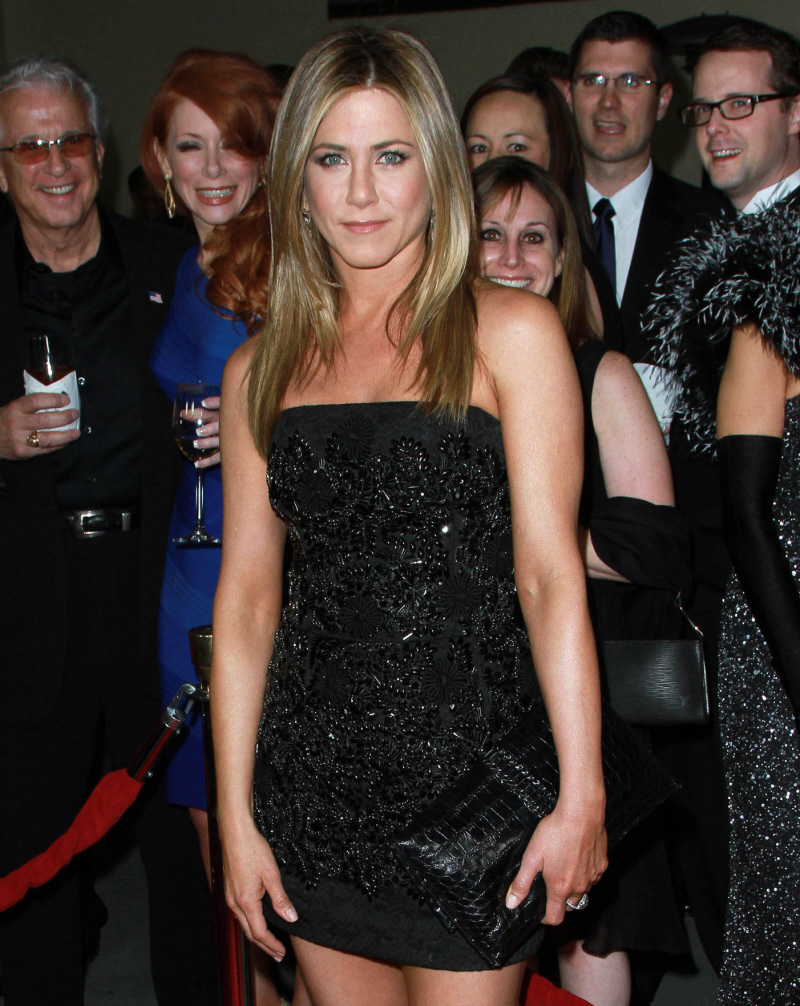 The tabloids, as always, are full of Jennifer Aniston gossip this week. It's always interesting to see whether or not the tabloid editors have the "hive mind" thing going on – meaning, it's more interesting when Star and In Touch and Us Weekly are all talking about Aniston's broken heart at the same time. It makes it more believable. This week's Aniston stories don't all follow the same theme, but two of them – OK! Magazine and Star Magazine – are claiming that Jennifer and Justin Theroux are having problems. For what it's worth. Star says JustJen are "at the breaking point" because Justin is "starting to realize he made a mistake" by leaving Heidi Bivens. Also, Justin hates LA and he misses being in NYC. OK! Magazine mentions that JustJen are having issues too, but they only say it in the context of "Jennifer Aniston might want to get back John Mayer because he wrote a douchey song about her"!!! What's that, Team Aniston? Are you ready for another round of Mayer Douche?
As her relationship with Justin Theroux cools – due in large part, sources say, to his continued contact with his ex Heidi Bivens – Jennifer Aniston is back in touch with her former lover John Mayer! And pals are speculating that the two may be close to rekindling their rock 'n' roll romance.

The pair split three years ago, but John let it be known his new single, "Shadow Days" is about his love for Jen.

"He has never really gotten over her," discloses a friend. "When Jen heard he'd written a song about their breakup, she immediately downloaded it and listened – and the tears were rolling down her face. Jen has a lot of wonderful memories from her days with John, and they all came flooding back."

Still emotional from hearing the ballad, Jen texted John to tell him "the words in the song are so beautiful" the insider says. And he texted back!

Now, says Jen's friend, "She is desperate to see John again. She realizes a piece of her heart still belongs to him. They're sending each other a lot of flirty texts and it's obvious John still has very deep feelings for her."
[From OK! Magazine, print edition]
I don't know how I would feel if Aniston and Mayer went one more round. My first reaction would be to laugh and laugh. But really… it would be sad. And I don't think it will happen. Either Jennifer is going to be with Justin for a while, or they'll break up and Jennifer will just find someone new. I can often think the worst of Aniston, but I don't think she's clueless enough to get back with John Mayer. RIGHT?!?
Oh, and last story: Life & Style has another "Jennifer is going to have a baby" cover. The story apparently involves an intricate timeline noting that Aniston has dropped out of a few events, she hasn't been drinking alcohol, and she's been "shielding her body" whenever she goes out. And she hasn't had her roots touched up in a while. Eh.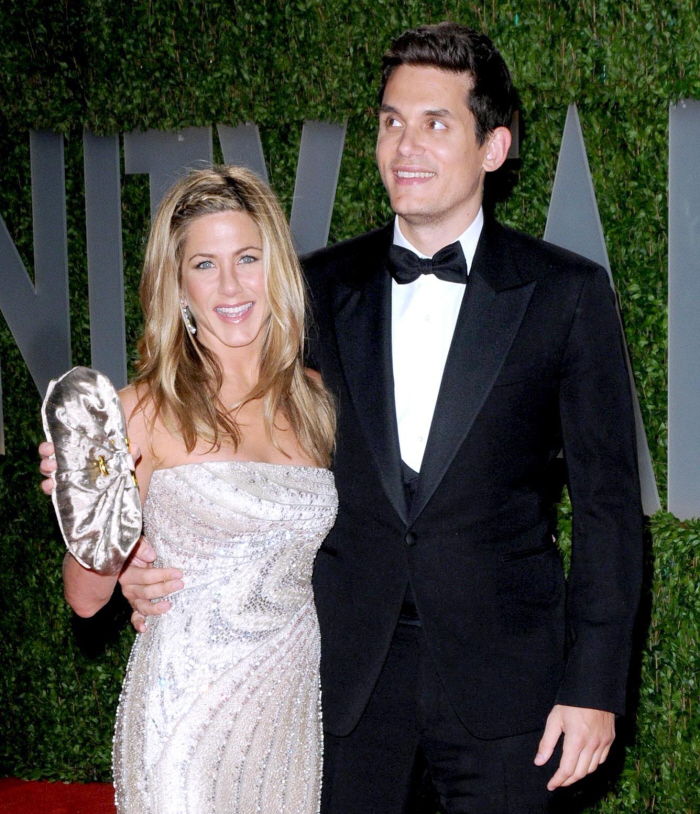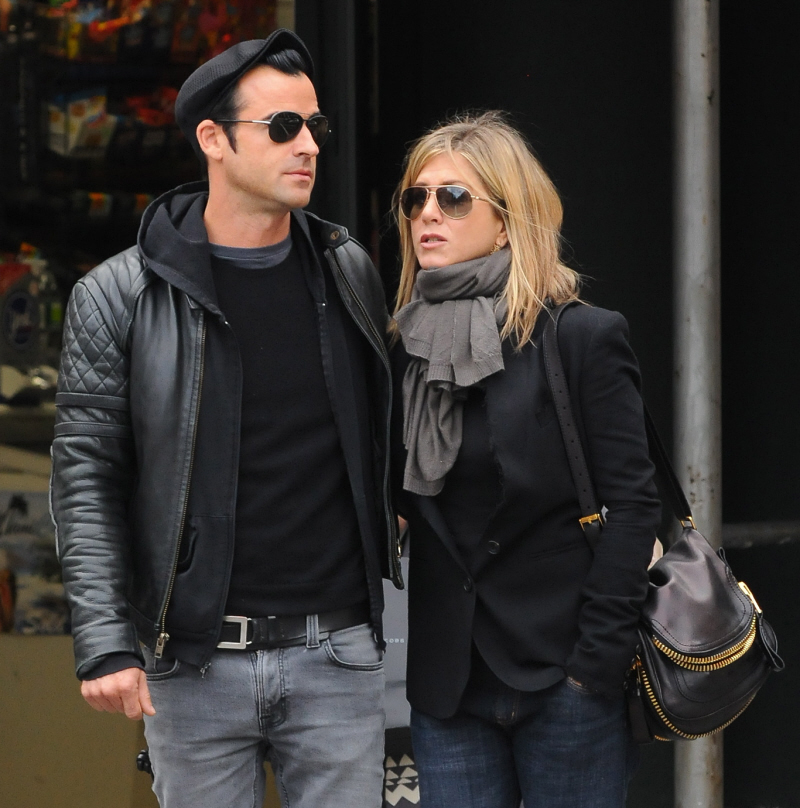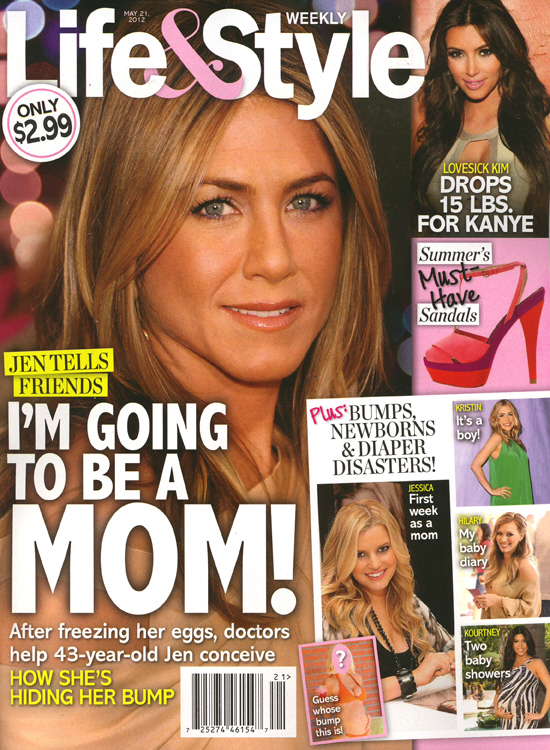 Photos courtesy of WENN.