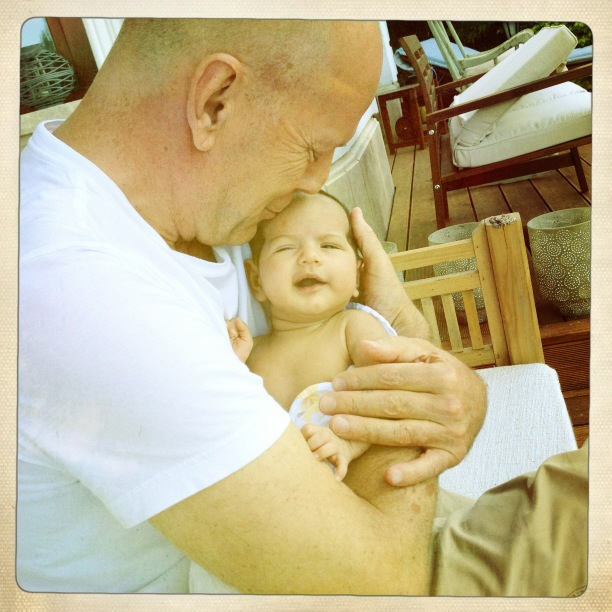 This is probably the cutest, sweetest, loveliest photo that exists of Bruce Willis. Bruce's wife Emma Heming posted on her Twitter. Sidenote: did you know Emma Heming had a Twitter account? I didn't. Anyway, Emma, Bruce and five-week-old baby girl Mabel Ray are in Budapest while, presumably, Bruce is working on a film. Perhaps it's A Good Day To Die Hard, yet another Die Hard sequel? Probably. Emma tagged the photo with "A beautiful day in Budapest with the loves of my life. Daddy and Mabel cracking each other up." So cute. Is that Bruce actually cracking a smile? Is the tough guy showing some vulnerability?
Even though some might think Bruce would love a son, I think he's probably pretty happy with his daughters. Little Mabel Ray is the first child for Bruce and Emma together. Bruce has three adult daughters with Demi Moore, as you know – Rumer, 23, Scout, 20, and Tallulah, 18. By most accounts, Bruce is the "stable parent" for those girls. The tabloids even claimed that Scout and Tallulah don't even have anything to do with Demi at this point, and when they're in LA, they just stay with their dad permanently. I wonder how the adult girls feel about their newborn half-sister?
PS… I'm looking through Emma's Twitter feed, and it's kind of interesting. She tweets a lot about her boobs and nursing the baby, but she also retweeted a funny one from Coca Rocha: "No working model is happy for Brad Pitt and his new gig as the `face' of Chanel No. 5. #ThingsBitterModelsSay".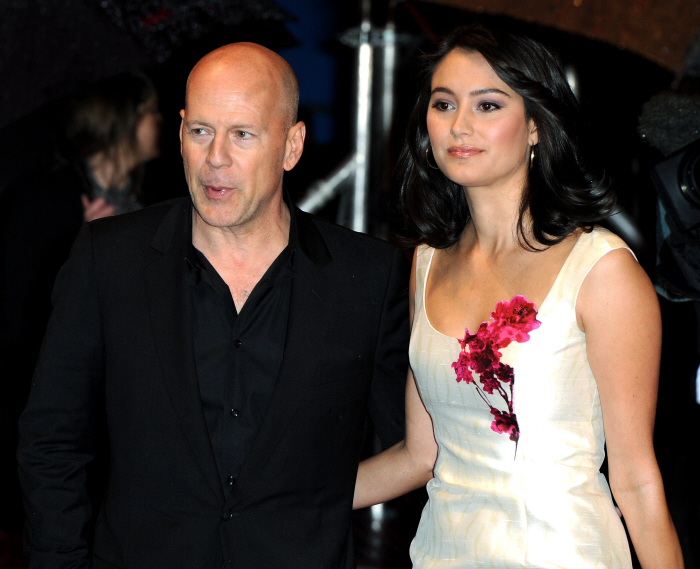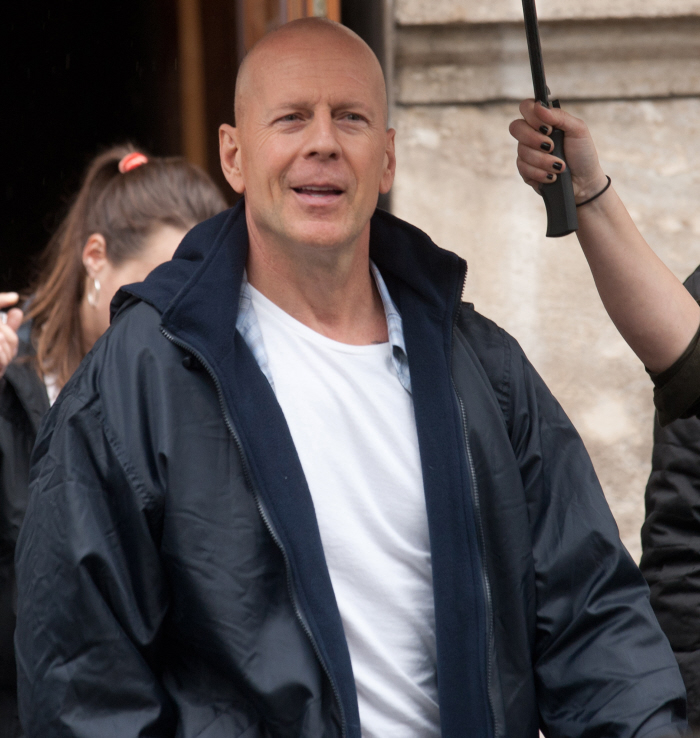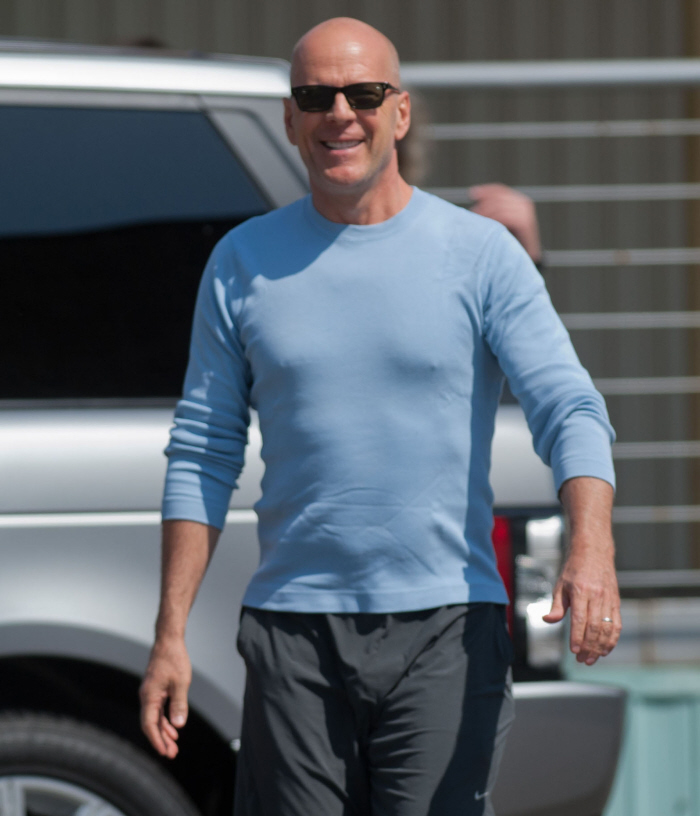 Photos courtesy of Emma Heming's Twitter, WENN.