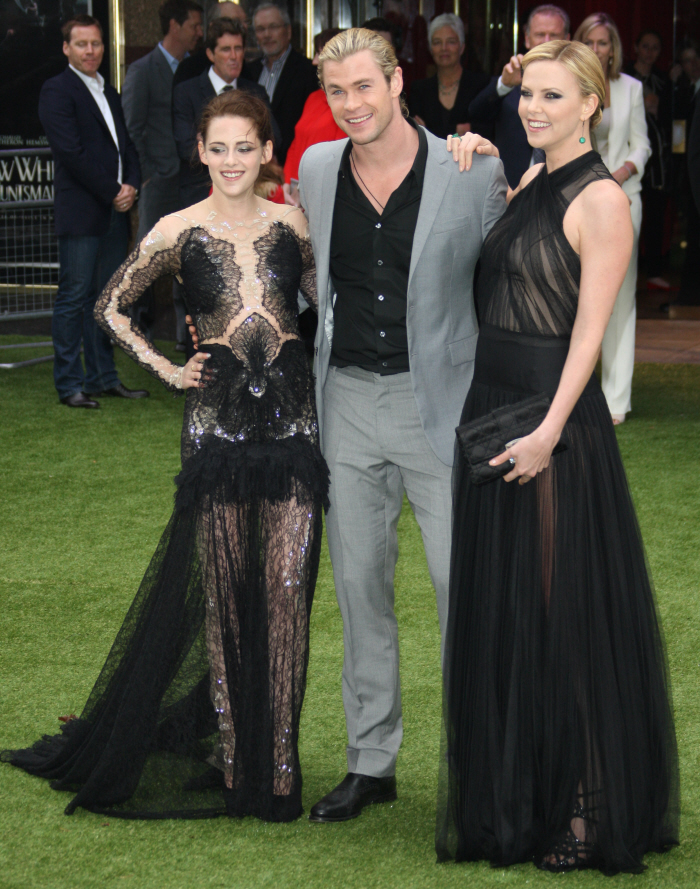 These are photos from last night's premiere of Snow White and the Huntsman. I know I'm supposed to be all excited about Charlize Theron's Dior gown, but I'm really not feeling it. Obviously, I hate Kristen Stewart's Marchesa monstrosity too, but I feel like both looks are failures in their own ways, and both reflect rather poorly on the women. (By the way, I'm barely acknowledging Chris Hemsworth – it's not that I dislike the man or anything, it's just that he's simply not as interesting as the ladies.)
So, Kristen in Marchesa. Obviously, this thing is just awful. Marchesa is always awful, always tacky, always budget, and often Marchesa gowns look like glorified ice skaters' leotards. But!! Jennifer Lawrence wore a horrible Marchesa gown during the promotion of The Hunger Games, and I find myself feeling the same way towards K-Stew now – she's young. She was told to wear this by some studio stylist, probably. Maybe this was a teachable moment for her sartorially. I also find it interesting that Balenciaga is not dressing their current and newest "face" for the SWATH promotional trail. I'm sure she'll be wearing Balenciaga for the Cannes Film Festival, but it would have been nice to see a preview for this premiere. Something nice: I like Kristen's makeup here.
As for Charlize in Dior – she's one of the (bitch)faces of Dior, obviously. She has her pick of Dior gowns. I would imagine that Charlize and Kristen coordinated on some level – I mean, what are the chances that both women would wear black gowns with sheer skirts? Obviously, Charlize's gown has much better construction and it's just a more flattering look… but I still don't love it. I think the completely sheer skirt is kind of tacky. And I think her styling is overdone. I've always said that Abbie Cornish looks like a budget Charlize… but now Charlize looks like a budget Abbie Cornish. WTF?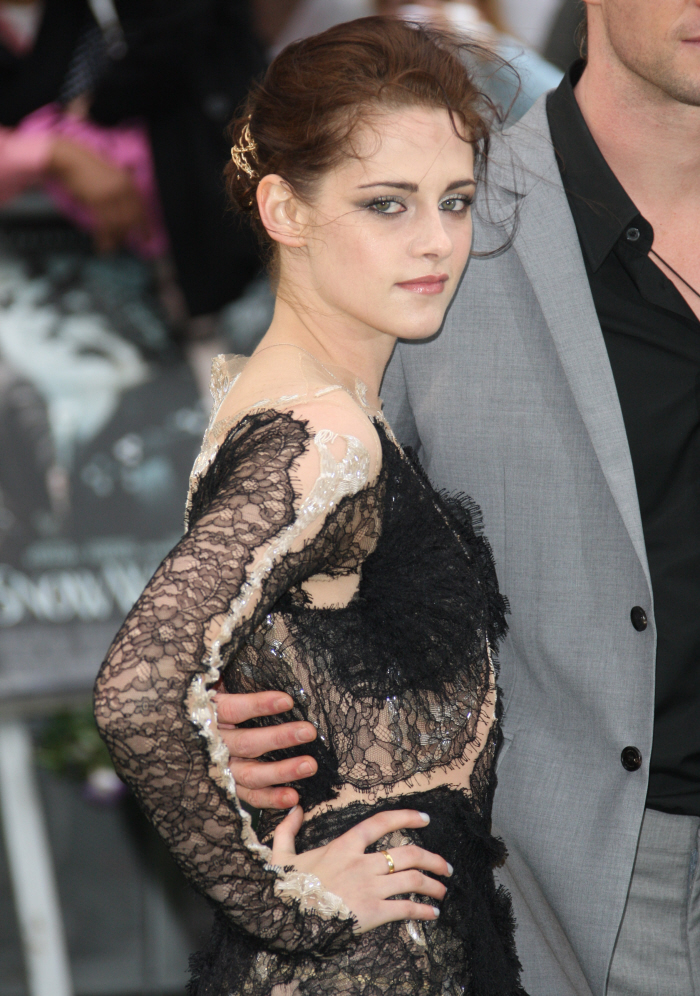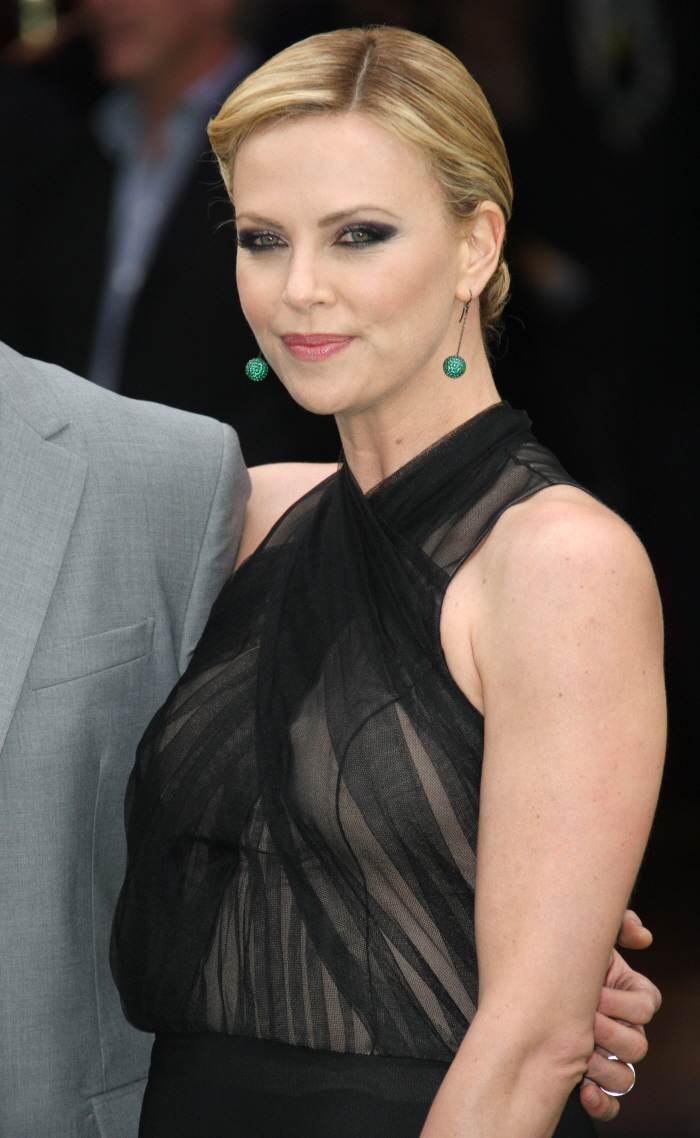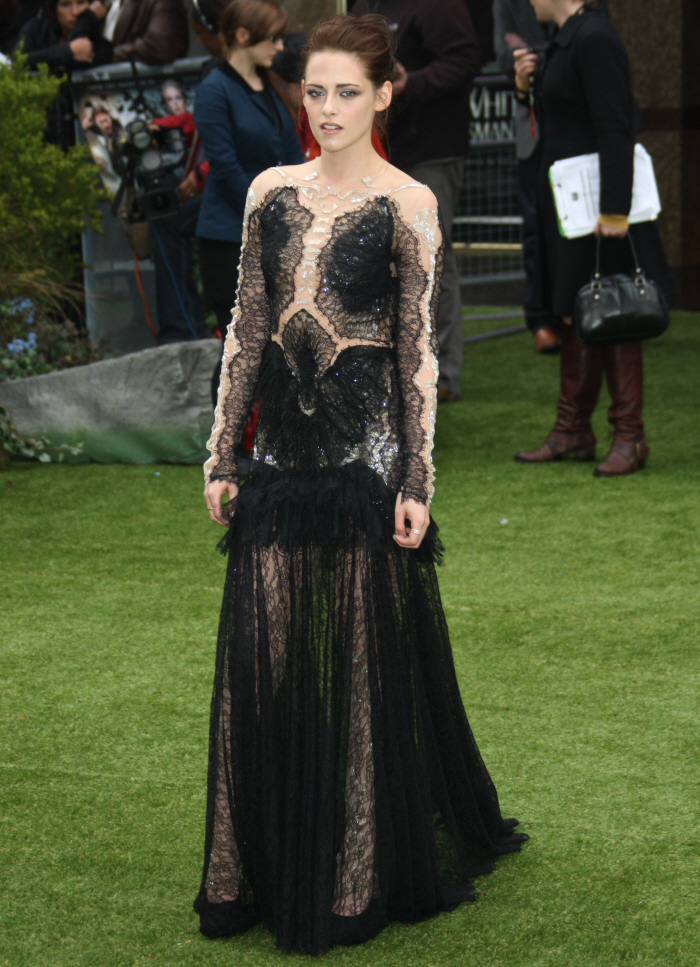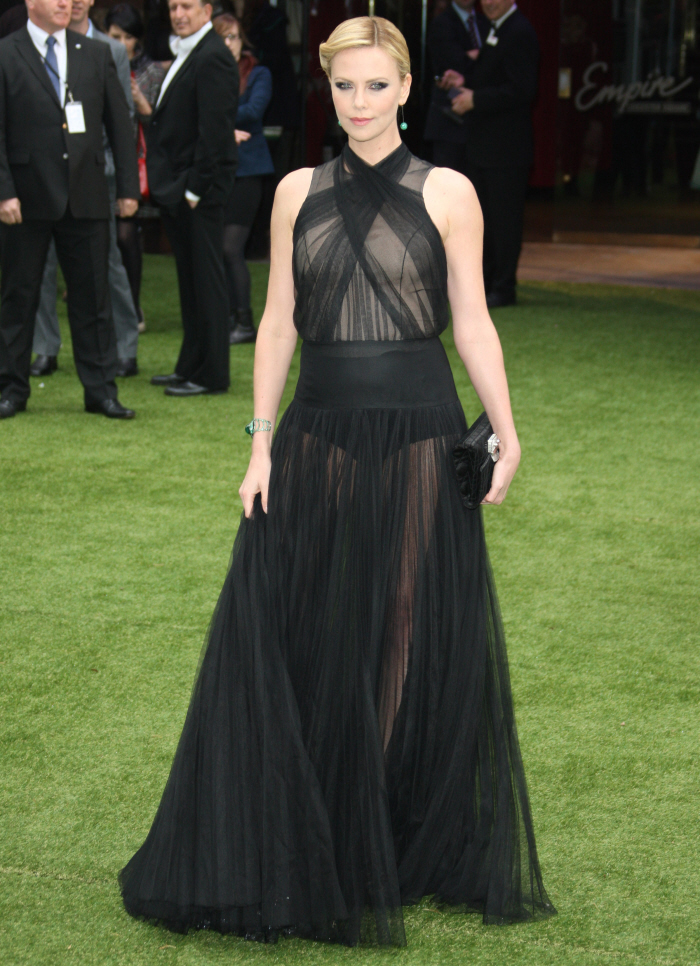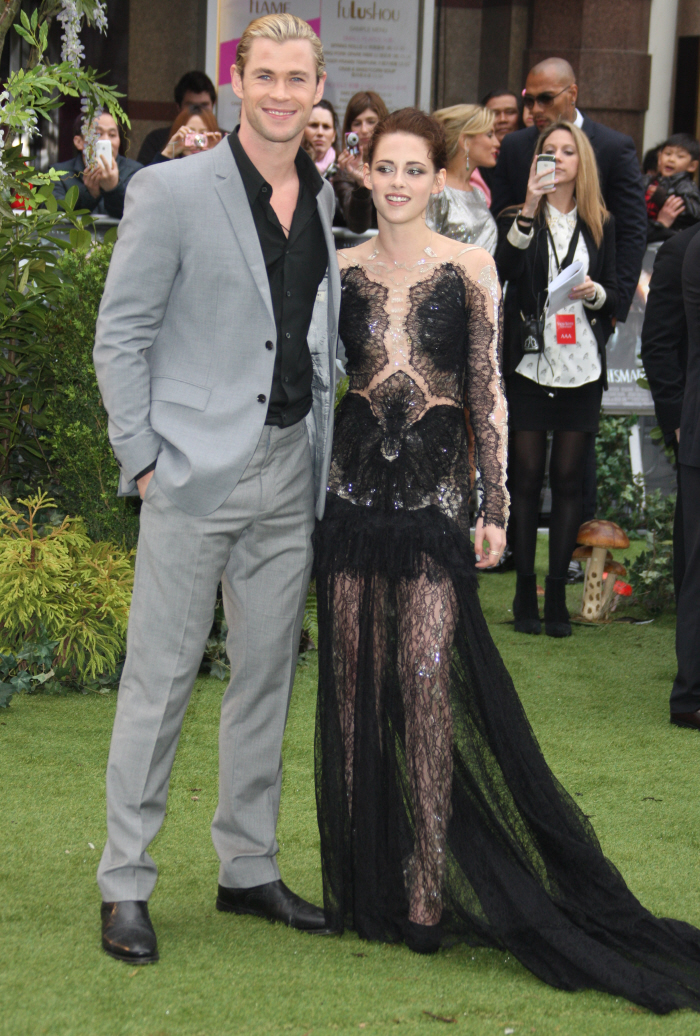 Photos courtesy of WENN.