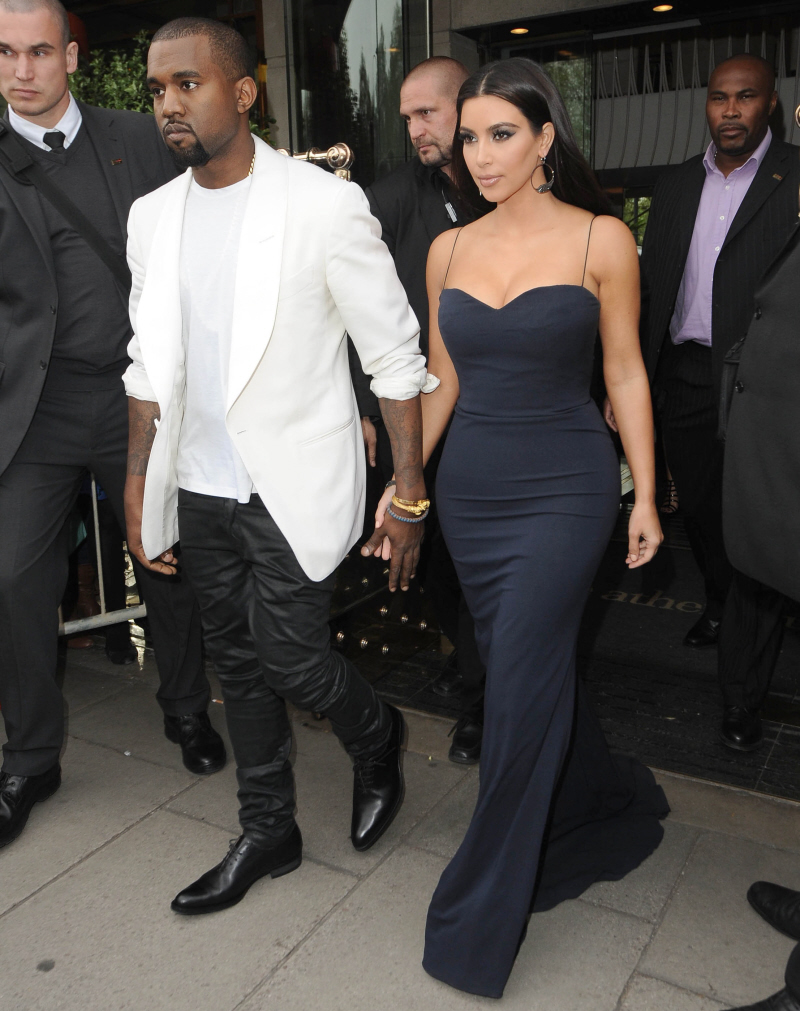 I hate to admit it, but I think Kanye West is actually achieving the impossible: he's improving Kim Kardashian's style. These are photos of Kim and Kanye last night in London, leaving their hotel and then attending the Fifi Awards (awards given for perfumes).
This is exactly what happened (in my mind): first, Kanye spends hours going over Kim's look, vetoing several dresses ("Girl, imma let you wear something ALL CLASS.") and even describing the "look" he wanted for Kim to her makeup artist and hairstylist. Kim was probably exhausted by the time the "preparations" for the evening were over, and she still had to show up at the Fifi Awards. So, Kim and Kanye walk out of their hotel together, knowing they'll be photographed by the hordes of paparazzi waiting for them. Then, once they get to the Fifi Awards, Kanye doesn't even walk on the carpet with her!!! For real. He went WITH HER, they've been photographed together constantly, but he draws the line at holding her hand on a red carpet. All class.
Anyway, I do think Kanye is helping her out. This dress is actually rather pretty, although her makeup is totally drag queen, per usual. Kim had to go to the Fifis because her "signature fragrance" ("Gold"…? Right?) was up for an award. While on the red carpet, Kim posed with a bottle of her new fragrance, True Reflection (Of A Kat-Face). Unfortunately for all involved in this mess, Kim did not win her award - she lost out to Justin Bieber's "Someday". Sigh… maybe that's why Kanye didn' walk the carpet with her. "Girl, you can't even win a damn Fifi? That ain't right."
PS… Does anyone else think Kanye might be encouraging Kim to stop jacking her face too? Because her kat-face actually looks less waxy and frozen.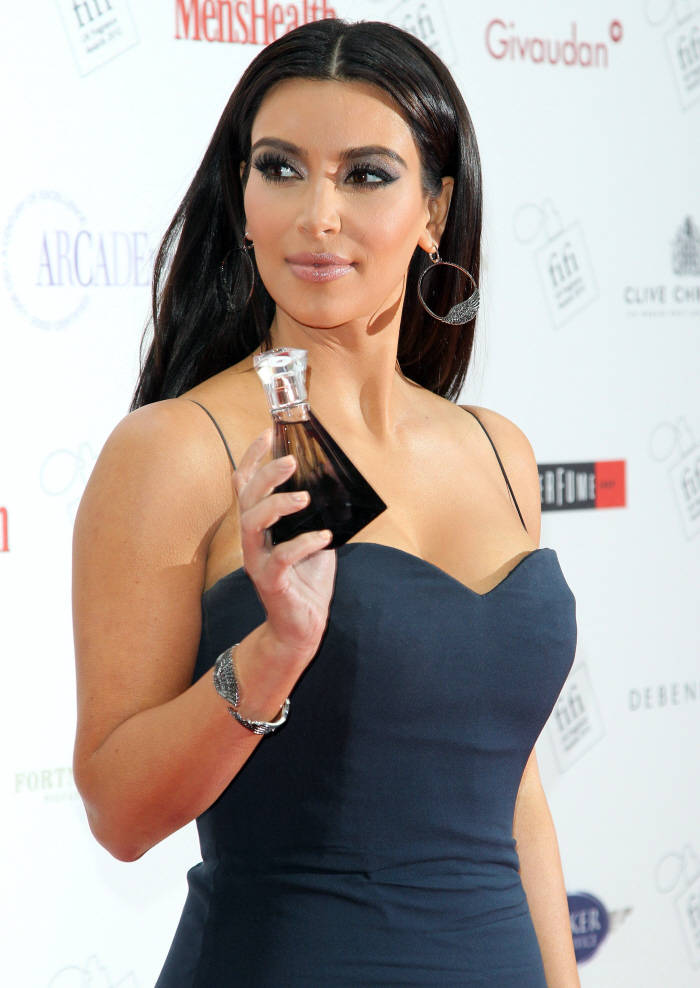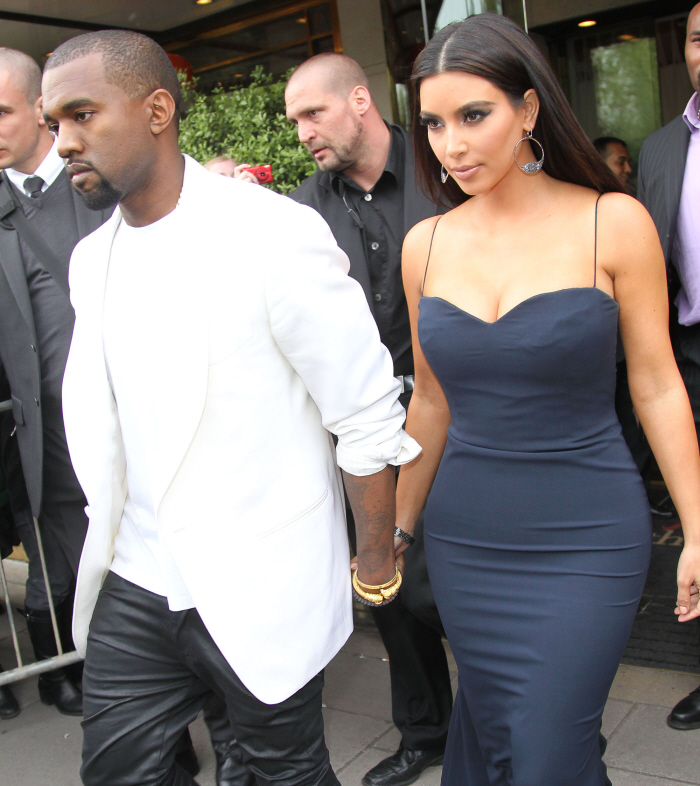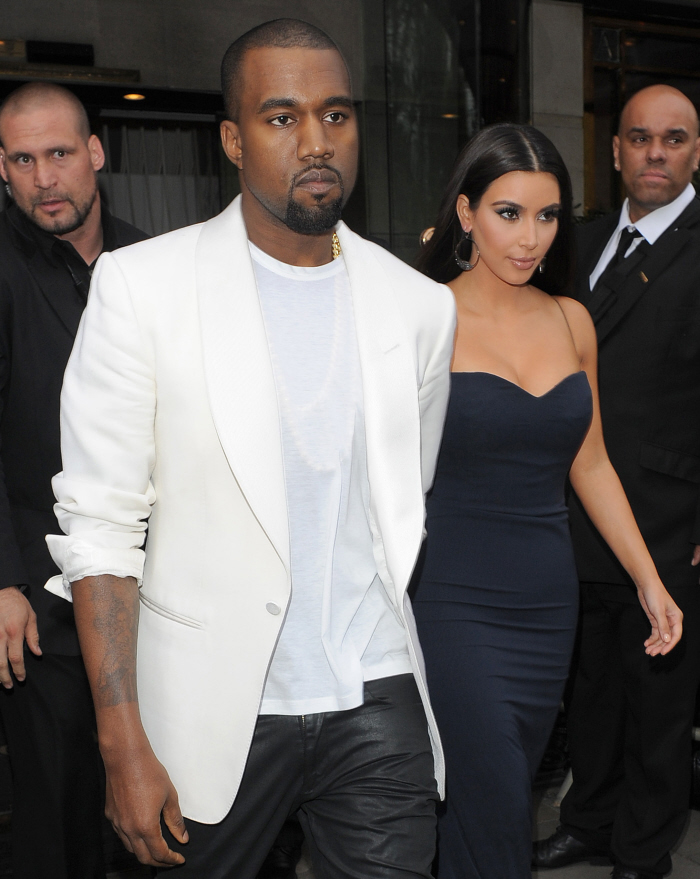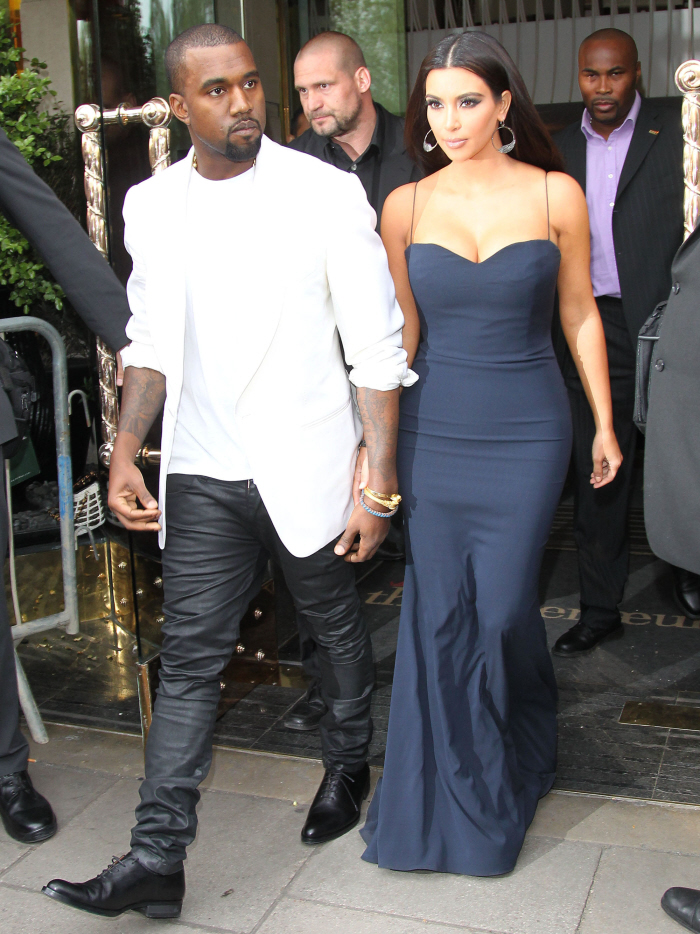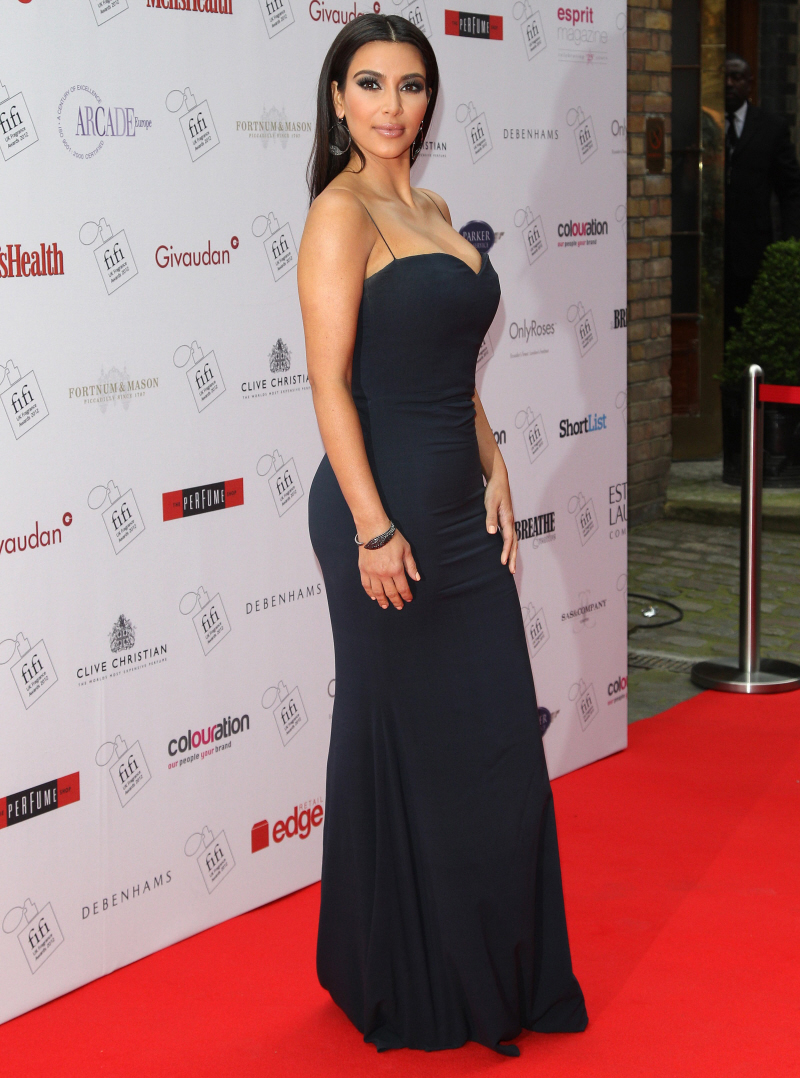 Photos courtesy of Fame/Flynet and WENN.