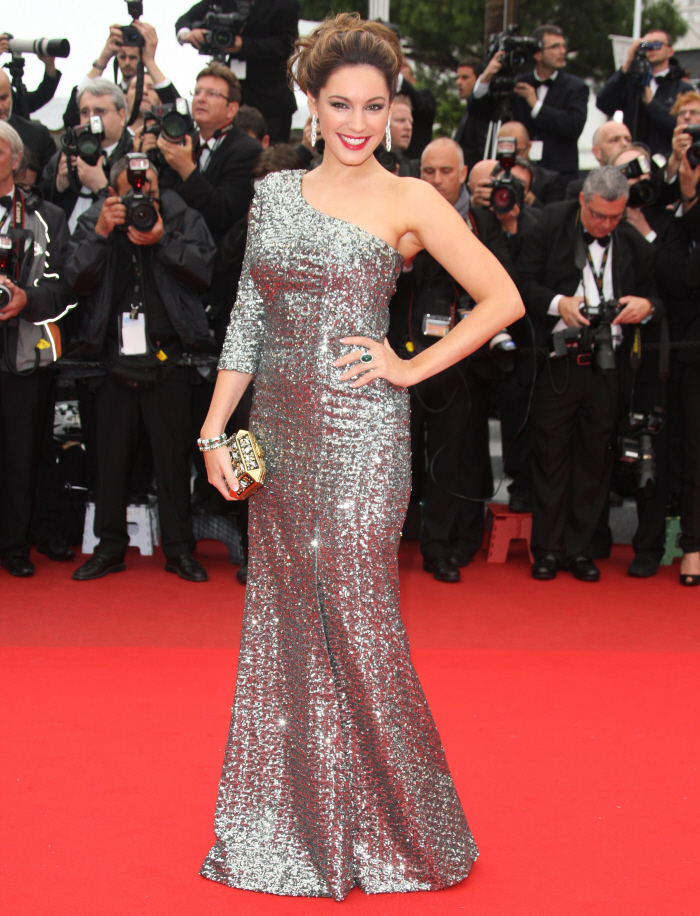 Kelly Brook is what the Brits call a "glamour model". That basically means that she has a career based on posing in various bikinis and bras. She's not a runway model, but Kelly does have some high-profile ad campaigns here and there. She does some acting too, mostly B and C-rated stuff where she plays a version of herself. Which is why she's at the Cannes Film Festival – she has an appearance in some funky-sounding British film that screening at the festival, and Kelly has gone all out with costume changes and red carpet appearances. These photos of Kelly in the silver, one-sleeved gown are from last night's premiere of Vous N'avez Encore Rien Vu. She looks beautiful, I think, but… I mean, Kelly just seems like a sweet girl and not much else. She's got a great figure, a pretty face and a sweet personality and… that's enough, isn't it? That's enough for her to build a career and a sizeable fortune and most men are absolutely crazy for her.
Which brings me to this story, via the British tabloids. Apparently, just before this red carpet appearance, a man accosted Kelly in the middle of a press conference – and the man offered her $1 million to spend the night with him. She was publicly Indecent Proposal'd.
She may only be starring in Keith Lemon's film, but Kelly Brook is already being thought of as a Hollywood star. The 32-year-old model was recently approached by a French businessman who wanted her to re-enact a moment from hit film Indecent Proposal where Demi Moore spends the night with a stranger in return for $1million.

Following the bizarre request, Brook put the incident behind her and wowed onlookers at the annual event wearing a stunning silver dress. According to The Mirror, the businessman who is known only as Frederic, interrupted a photocall session which Brook was attending at the Majestic Barriere hotel and offered her a cheque for €1million in return for 'one night' with her. Brook was a bit confused at first and thought it was nothing more than a prank set up by Lemon – whose film she was promoting at the 65th Cannes Film Festival.

But Frederic, who is said to be in his thirties, wouldn't give up and allegedly tried to grab the brunette.

'Just one night! Please, one night! I have money!' he shouted as Brook suddenly realised there was a problem. A bodyguard came to the rescue and escorted the man away and was ejected from the French hotel. And despite perhaps being a bit shaken up, Brook continued her photo shoot and showed no signs being freaked out as she graced the red carpet today.

In fact, the model-turned-actress looked stunning as she arrived at the Vous N'avez Encore Rien Vu premiere. Wearing the metallic floor-length gown, the Piranha 3D star showed off some leg as it featured a thigh-high split and teamed the dress with a jewelled boxed clutch bag.
[From The Mail]
So that's where Todd at IDLITW went.
Let's set aside the fact that this man probably had some mental health issues. I'm always interested in the Indecent Proposal question, because (my opinion) most women would probably do it under a certain set of conditions and stipulations (like, no butt stuff). In the movie, it was Robert Redford who did the "indecent proposing" – and let's face it, many, many women would probably pay Robert Redford for one night with him – especially back in his heyday, when he was so amazing and beautiful (I would pay to have one night with him circa Three Days of the Condor). But if a normal, relatively sane man offered you $1 million for a night's activities, who would take it? Who wouldn't, in this economy?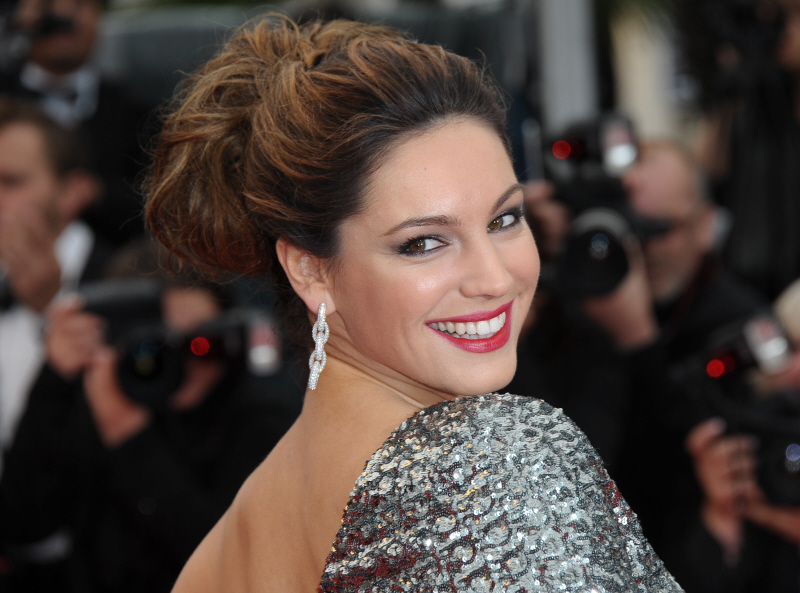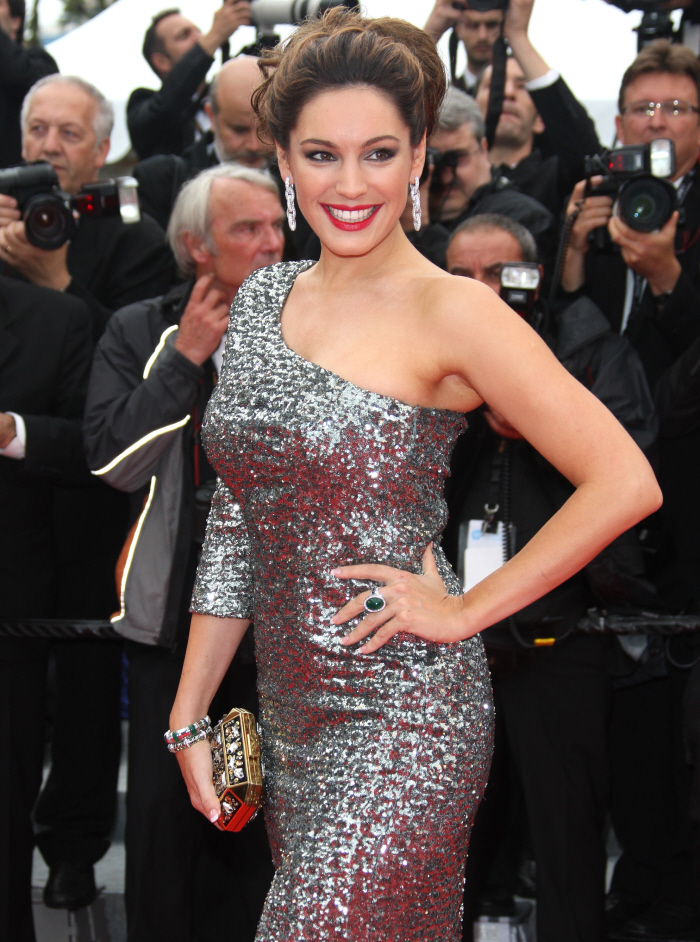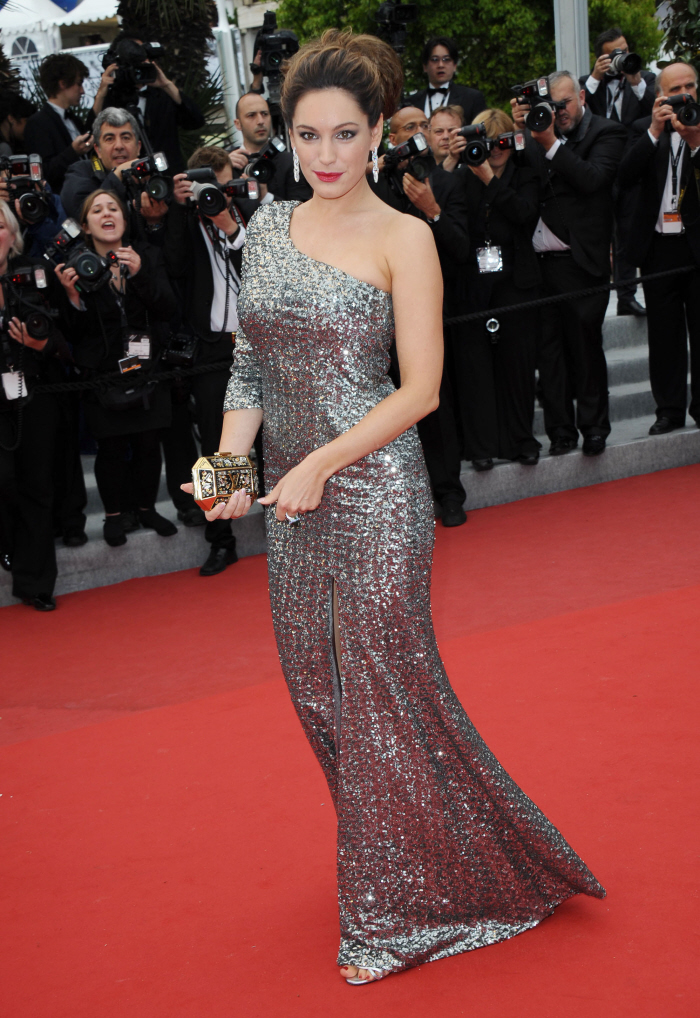 Photos courtesy of WENN.