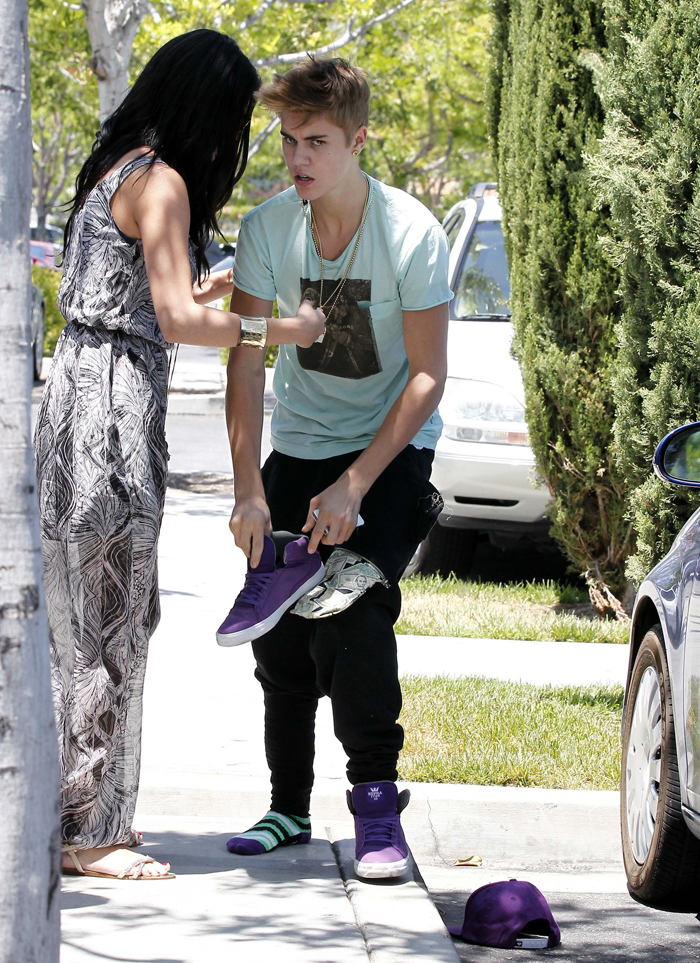 Is Justin Bieber finally cracking to the pressure of being a global superstar? I say "finally" as if he's been around for decades, but he has thus far (in the past few years of his ubiquity) maintained a relatively squeaky image in spite of admitting to drinking a beer once in his life and being good friends with Chris Brown. Speaking of which, Justin may have one-upped Chris Brown's little adventure of stealing an amateur pap's phone when the Biebs literally "went bonkers" (according to Fame/Flynet) on a paparazzo while he was out on a date with Selena Gomez. Nobody knows for sure what happened, but TMZ reports that there was in fact a "physical altercation," and it looks like Biebs lost a hat and shoe in the process. No word on whether his pants finally fell all the way off his body, but the police, fire department, and an ambulance all showed up for the party when the photog failed to lift himself from was the ground. Here are the details from TMZ: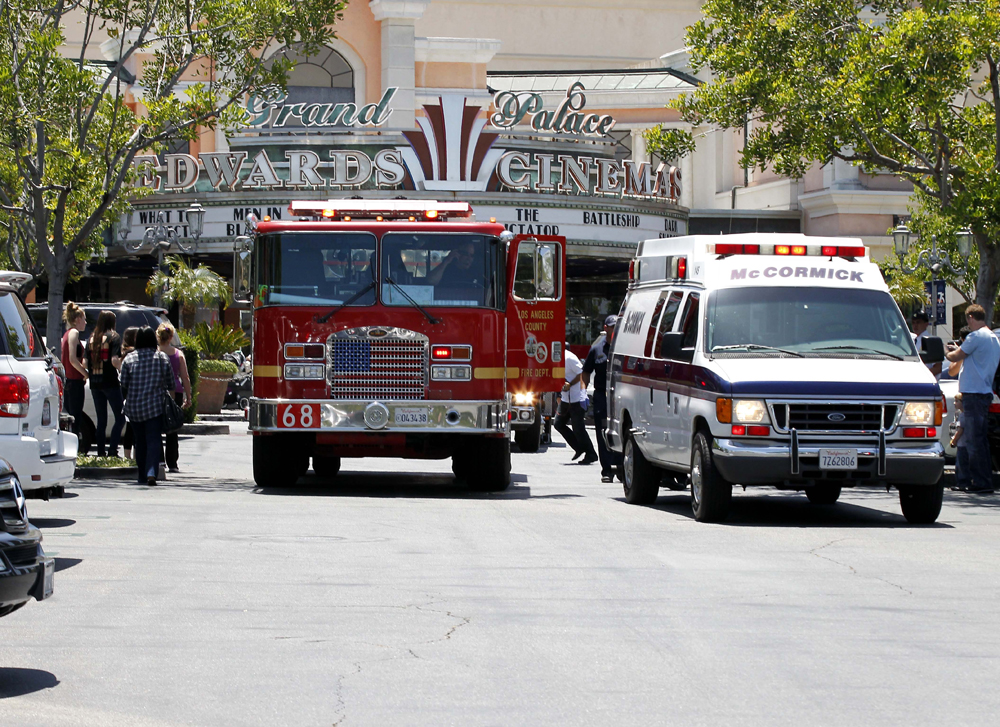 Justin Bieber is a suspect in a criminal battery … law enforcement sources tell TMZ.

Justin was in Calabasas, where he lives, just after noon Sunday at a mall called The Commons. A paparazzo attempted to take Justin's picture and, according to law enforcement, some sort of physical altercation erupted between Justin and the camera guy.

The photog called 911, and when cops arrived Justin and GF Selena Gomez had already split.

The photog complained of pain to his upper torso, an ambulance was summoned and he was taken to a local hospital where he was examined and released a short time later.

The photog filed a police report naming Justin as the culprit. Cops are investigating the incident as a misdemeanor battery.

Law enforcement tells us detectives want to speak with Justin, Selena and any other witnesses.

We placed a call to Justin's rep … so far, no comment.

We're told several witnesses at the scene say after the altercation, a lawyer walked up to the photog and said he could get a lot of money out of the incident and advised the dude to call for an ambulance and file a police report.

Witnesses also say the photog had been blocking Justin's car as the singer was trying to leave. Justin got out of the car and asked the guy to move away but he wouldn't, and a scuffle ensued.
[From TMZ]
Who knew that Bieber had it in him to actually get angry and lose his cool in public? Perhaps this is a sign that he's been hanging around Chris Brown for far too long, but I hope that the reports are wrong and Biebs didn't really physically hurt someone. But since the seed is planted and whether or not Biebs actually threw a punch, this photog is going to come looking for some money. I guess we'll see what happens, but I'd expect a pay off to occur whether or not Biebs did anything wrong.
What a mess. If it's any consolation to the Biebs, Bar Refaeli has been inexplicably going on about how she'll marry Bieber some day. Selena, watch out.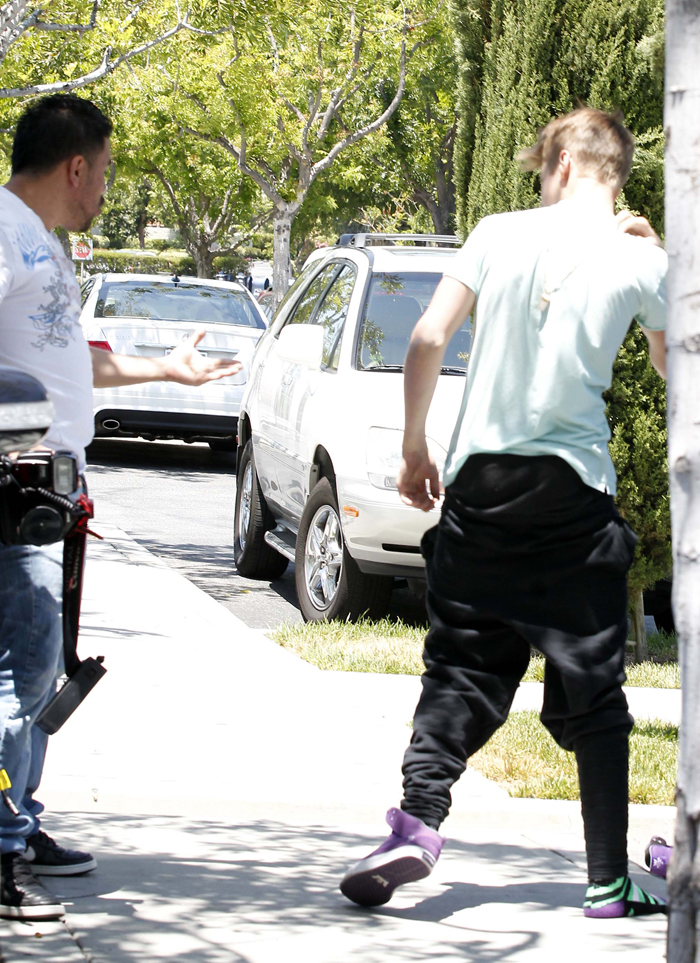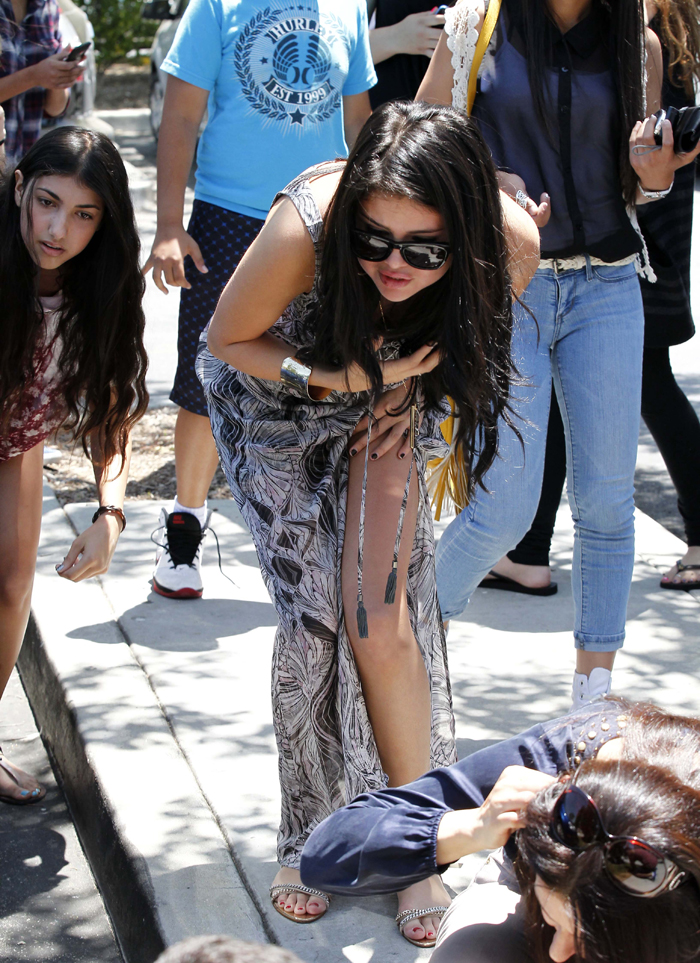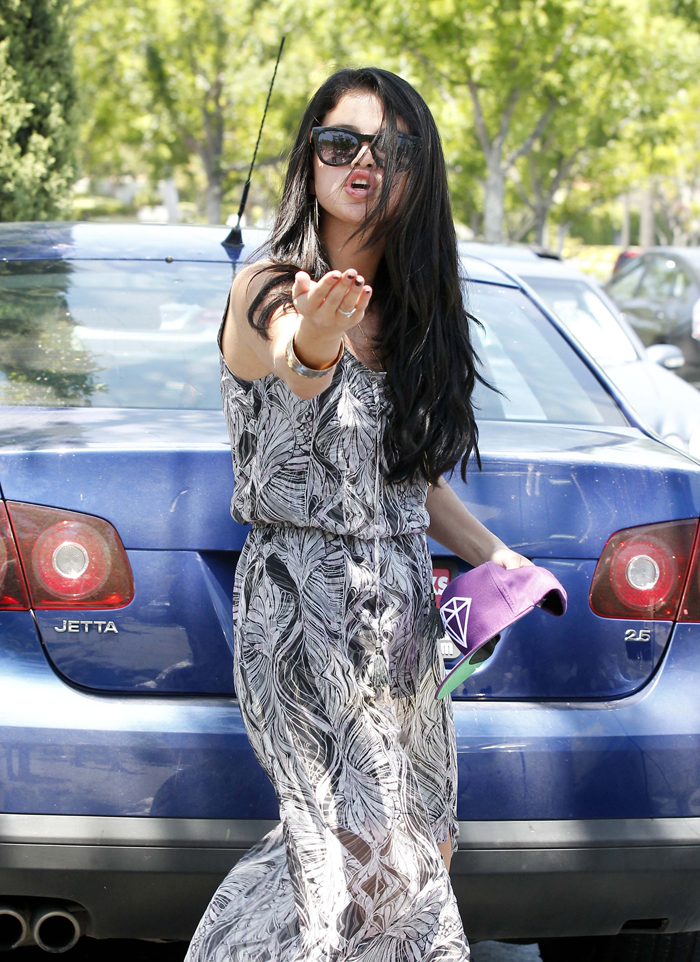 Photos courtesy of Fame/Flynet