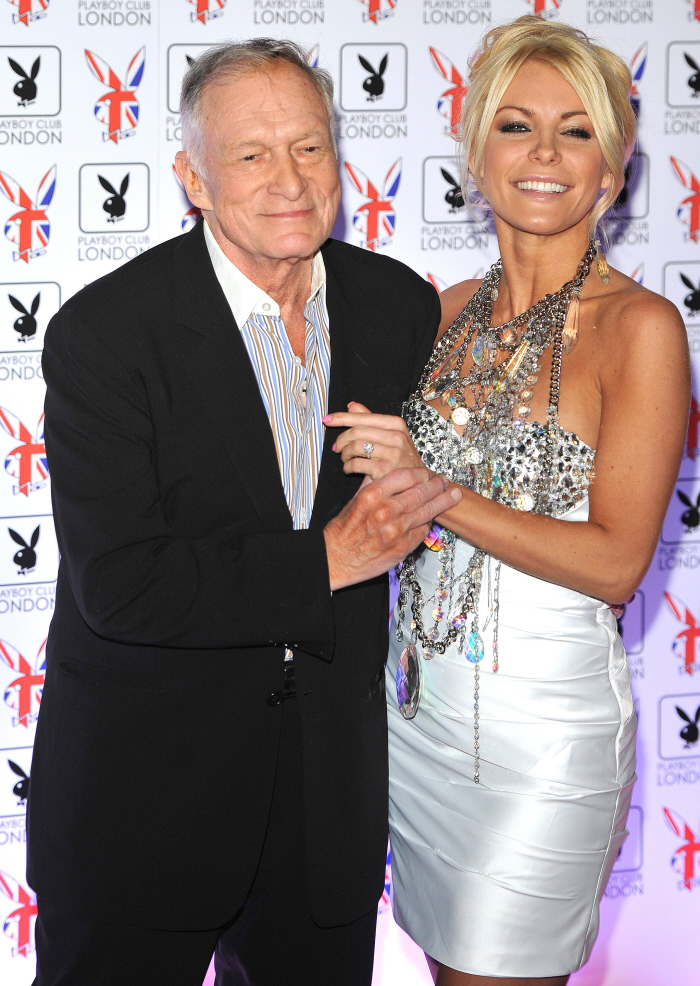 I had to go back and look through our Hugh Hefner archives because I thought all of this stuff went down several years ago. As it turns out, it was less than a year ago when Playmate Crystal Harris pulled a runner and she and Hugh Hefner canceled their wedding plans. Crystal was having an affair with Dr. Phil's son, you see, and it's not like Crystal and Hefner had some amazing physical energy together – according to Crystal, they had sex once and it lasted two minutes (two of the worst minutes ever). When Crystal got cold feet for the wedding, Hef made her move out and there was a kafuffle but people didn't pay that much attention. Hef moved on and the reaction was basically "Hef is kind of gross, but Crystal is gross too, meh." According to Radar, they've come back together though.
Hugh Hefner has let his ex-fiancee Crystal Harris move back into the Playboy Mansion, RadarOnline.com has exclusively learned!

After being unceremoniously dumped just a week before his wedding by Crystal, who snuck out of the Playboy Mansion and fled into the arms of another man, Hef has forgiven her and welcomed her home with open arms.

"Crystal begged Hef to let her come back," a source exclusively told RadarOnline.com. "He surprisingly doesn't have any hard feelings against her, so he let her move back into the Mansion."

The blonde bombshell, who graced the cover of Playboy in July 2011, the same month she was a runaway bride, moved back into the Mansion this week and while Hef is happy to have her back, it caused major turmoil for his current girlfriend.

"Shera Berchard, Hef's #1 girlfriend, moved out as soon as Crystal moved back in," the source said.

"Hef and Crystal are really happy back together," the source said.

Will there be a wedding now for the infamous bachelor and his new/old girlfriend?

"Never say never where Hugh Hefner is concerned," the source said.
I hope he doesn't try to marry her again. Just make Crystal his "girlfriend" and let her move back into the mansion and somebody bring Hef some soup, for the love of God. As my mother always says, "He can't even hear himself fart." So why the insistence that Crystal is coming back as his "girlfriend"? I don't know. He treats most of these women like his daughters – complete with curfews and household tasks and life advice. And then he pops a Viagra and all bets are off. Gross.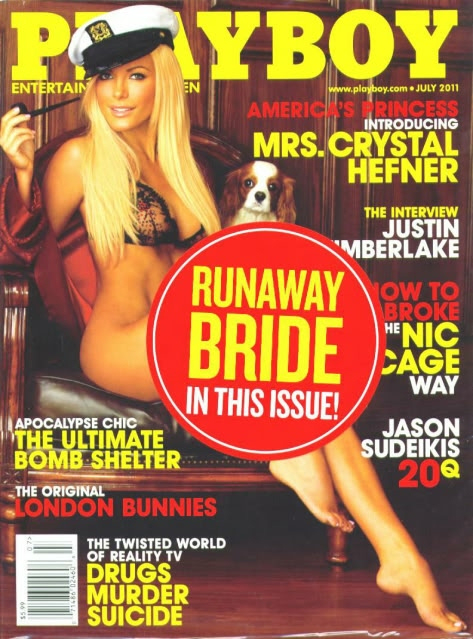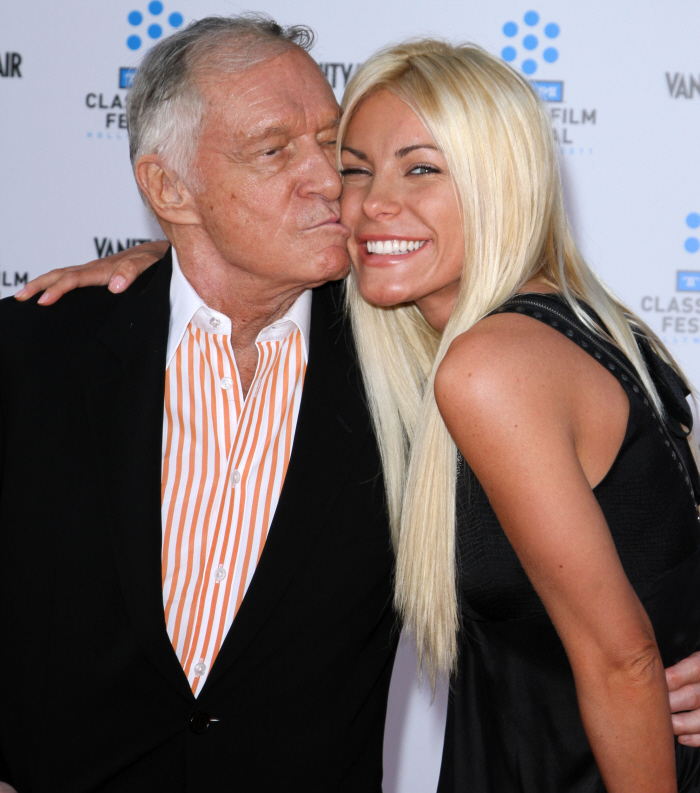 Photos courtesy of WENN.