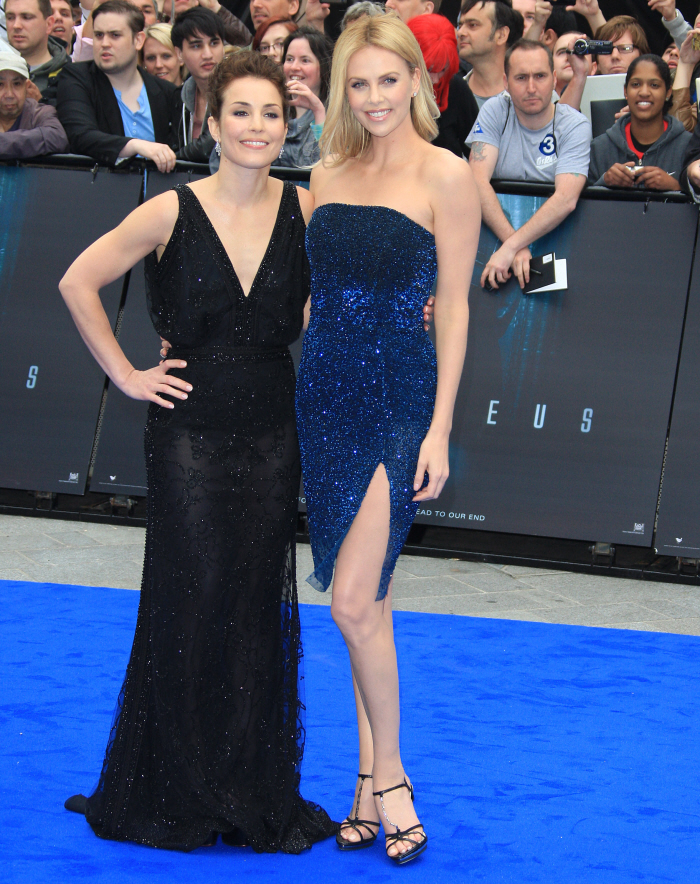 I had too much to say about the photos from the UK premiere of Prometheus, so I had to split these up into two posts. One post devoted solely to my love, my Forever Dong-bot Michael Fassbender. Another post – this post – devoted to fashion and "other". It seems like everybody but Idris Elba came out for the premiere. Charlize Theron was by far the most-photographed, although – as I said previously – Charlize is NOT the lead of Prometheus. Her part is supporting – Noomi Rapace plays the lead character, but the photographers didn't lovingly photograph Noomi's every movement on the (blue!) carpet.
As for fashion… Charlize wore this great little Christian Dior dress. It's a great color for her, and her hair and makeup look pretty flawless. Tiny little complaints: I think the bust of the dress is too tight on her or something, because there's something awkward going on there. And I hate the shoes. Noomi wore Valentino, and she actually put some effort into looking glamorous for her big premiere. I think it works. Good (or improved) hair, good makeup, some diamond earrings and a great black gown. Yes, the gown is a bit sheer, but it's not like she's wandering around London in her drawers.
I'm also including a small hint of Fassy (sigh…), Guy Pearce (gorgeous), Logan Marshall-Green (meh) and Salma Hayek, who was there for some reason. It just occurred to me that Salma is probably Fassy's type (dark with a sweetshop). It also just occurred to me that Salma + Fassy = one of the best p0rns ever. Jesus, I need a cigarette after that visual.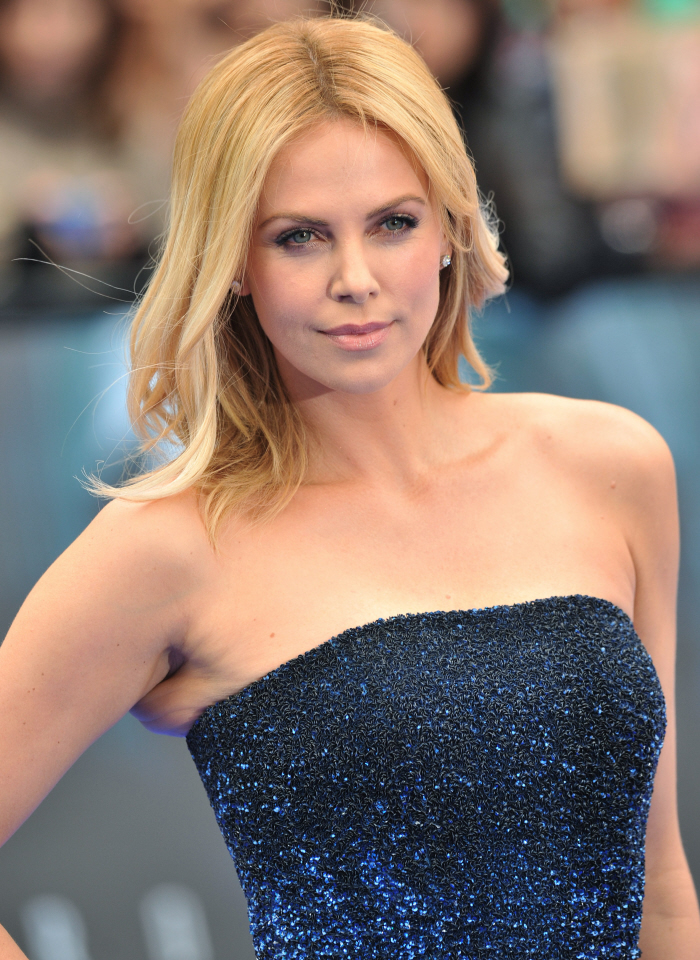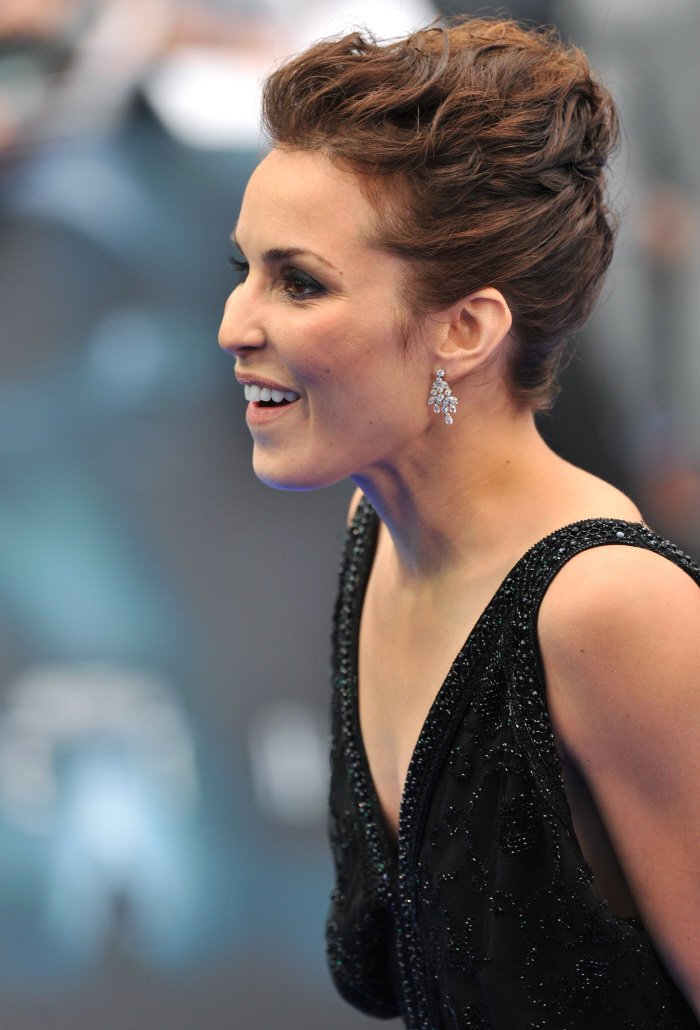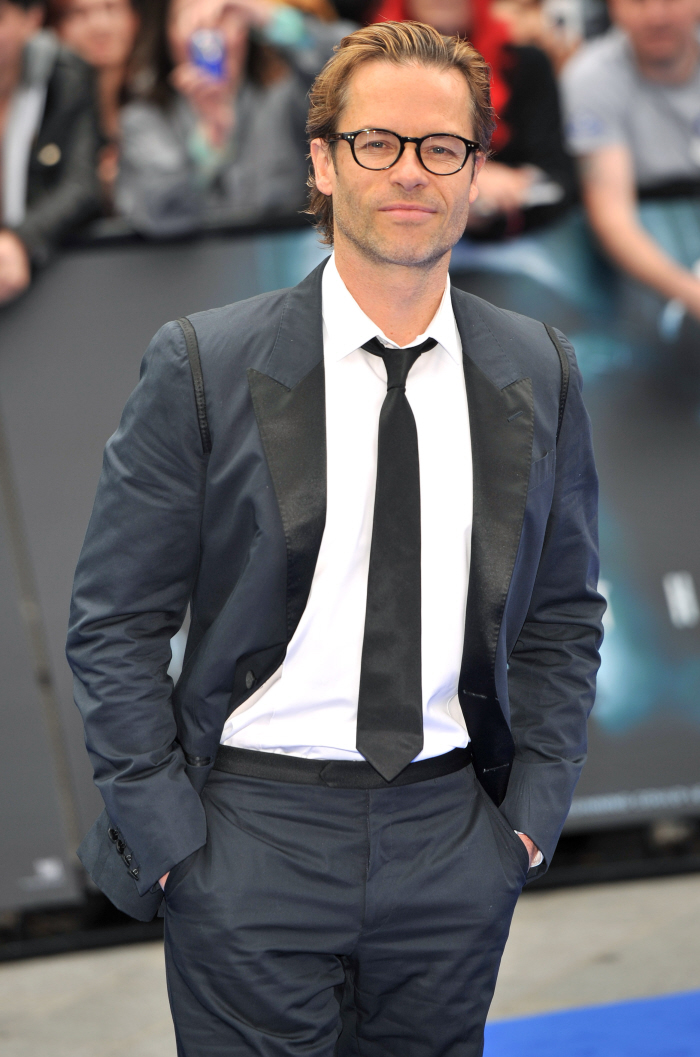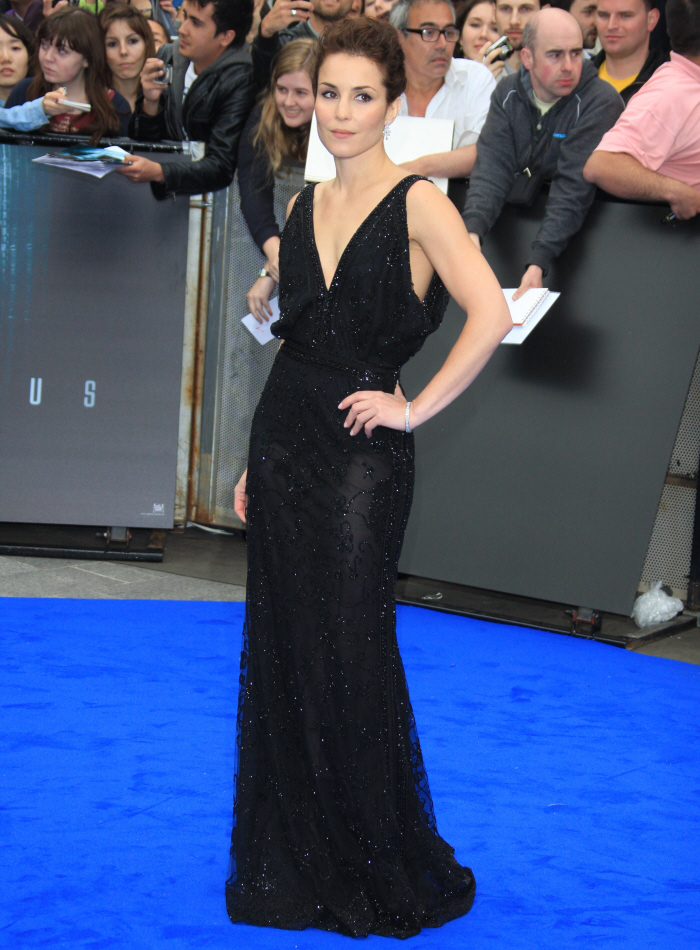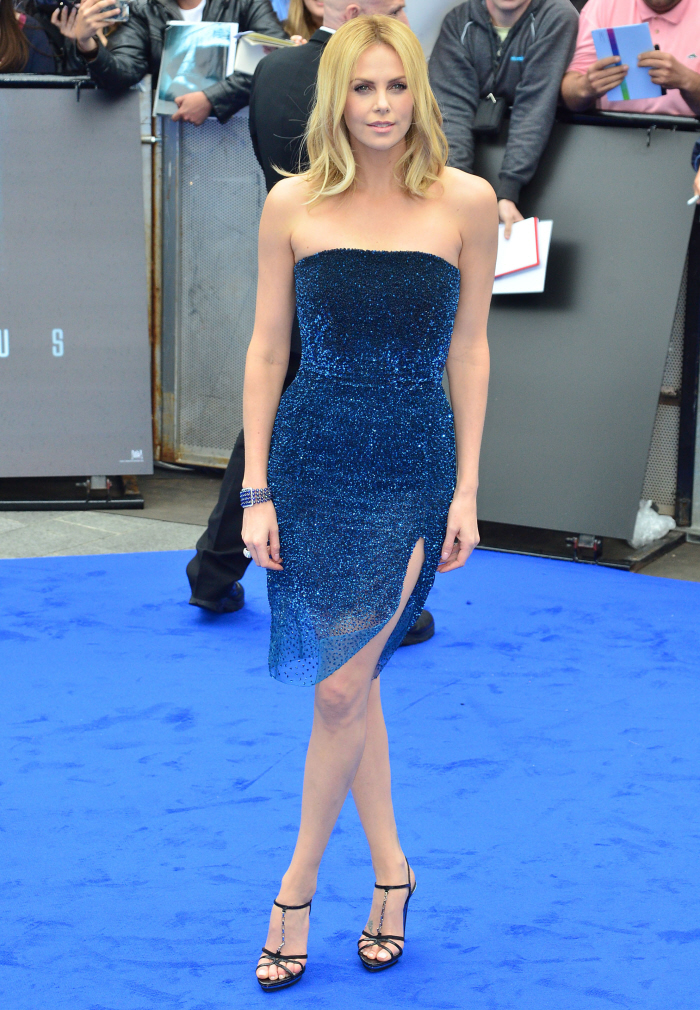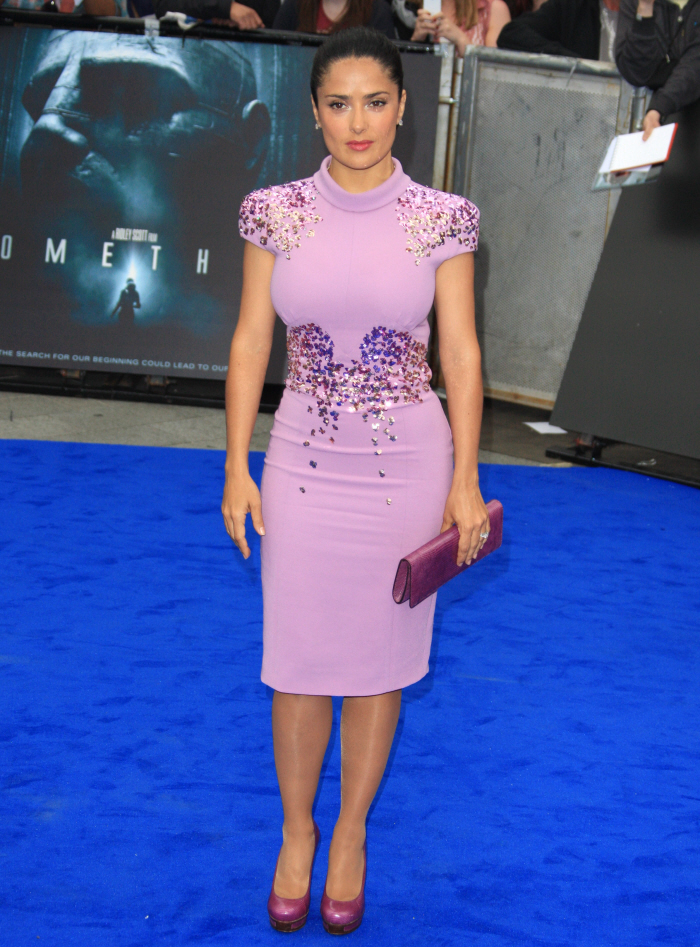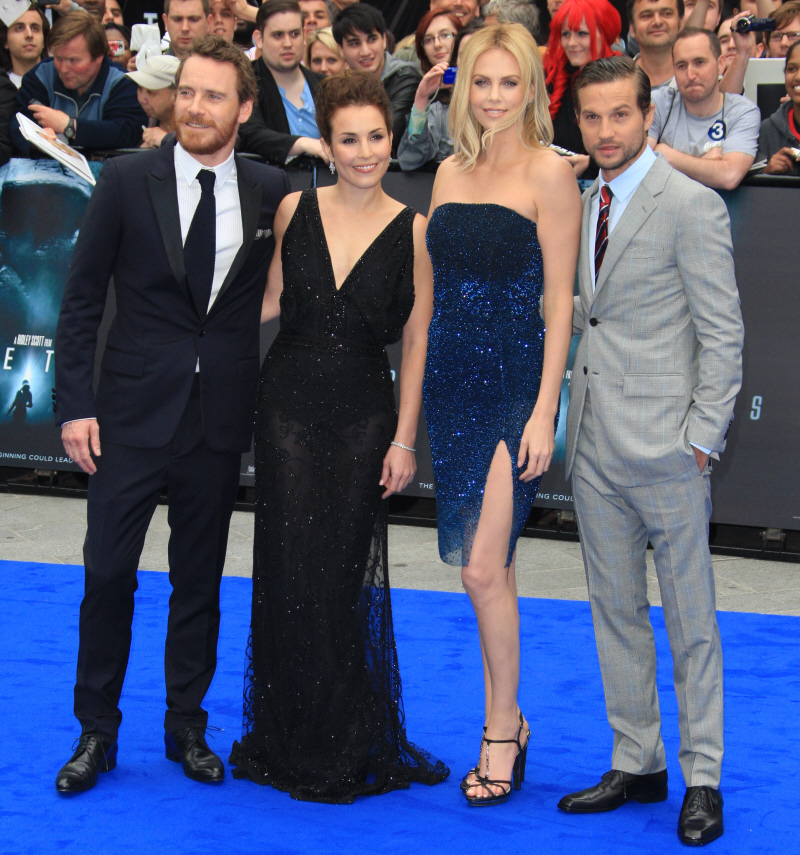 Photos courtesy of WENN.