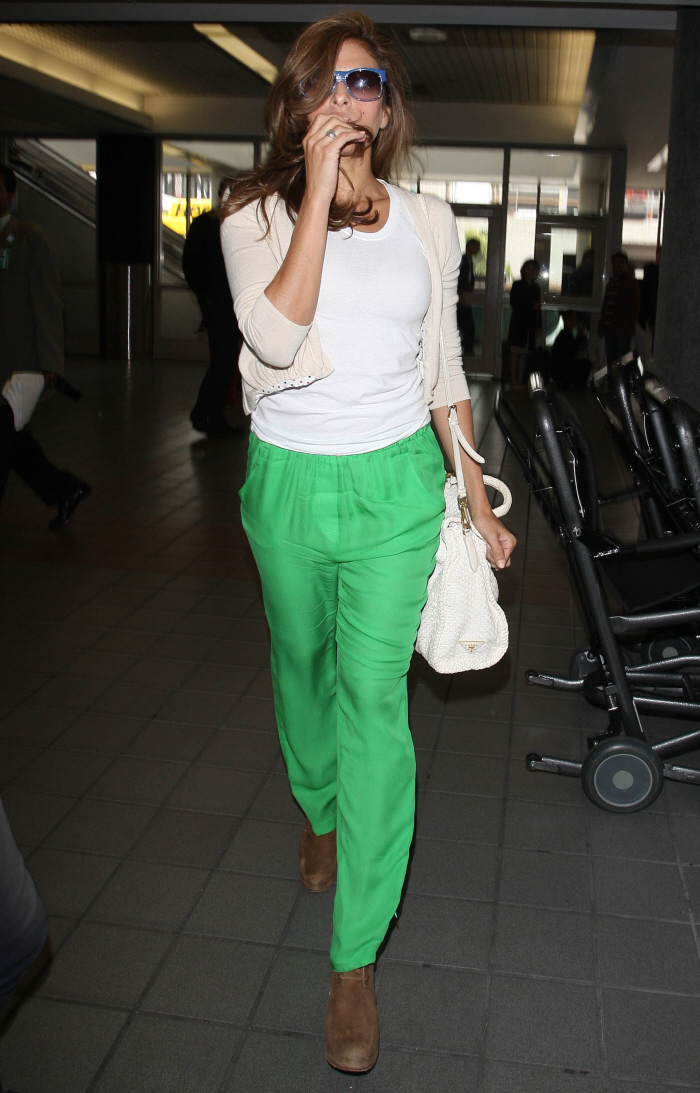 Thank you for not letting me down on Friday and making that Ryan Gosling-Eva Mendes post one of the most commented-on of the day. Allegedly, Eva Mendes wants to have Gosling's baby and she's already gone off of The Pill. These are new photos of Ryan and Eva at LAX over the weekend, headed for a flight out of LA. They walked into LAX separately – sort of. But for the most part, standing in line and going through security checks, they were together. You can see more photos of them here.
What does their body language say to you? And what does this joint "candid" appearance say to you? What it says to me: the occasional photo op in NYC and Paris aside, these two still actively try to avoid being photographed together. But… while they aren't going to go out of their way to make it easy for the paparazzi, they're also not too perturbed when they are spotted out together. My theory is still that one of them (cough) wants to be seen as part of a couple while the other person (cough) doesn't want to famewhore their relationship. I don't know, though.
Should we also talk about Eva's fashion? As she gets pap'd more and more these days, I have to say… her casual style is lacking. She's not like Jennifer Garner, who seems to simply prioritize comfort and "mom clothes". I get the feeling that Eva really thinks the outfits she puts together are super-cute. And they're not. These green pants should be destroyed. These pants give her Phantom Fupa.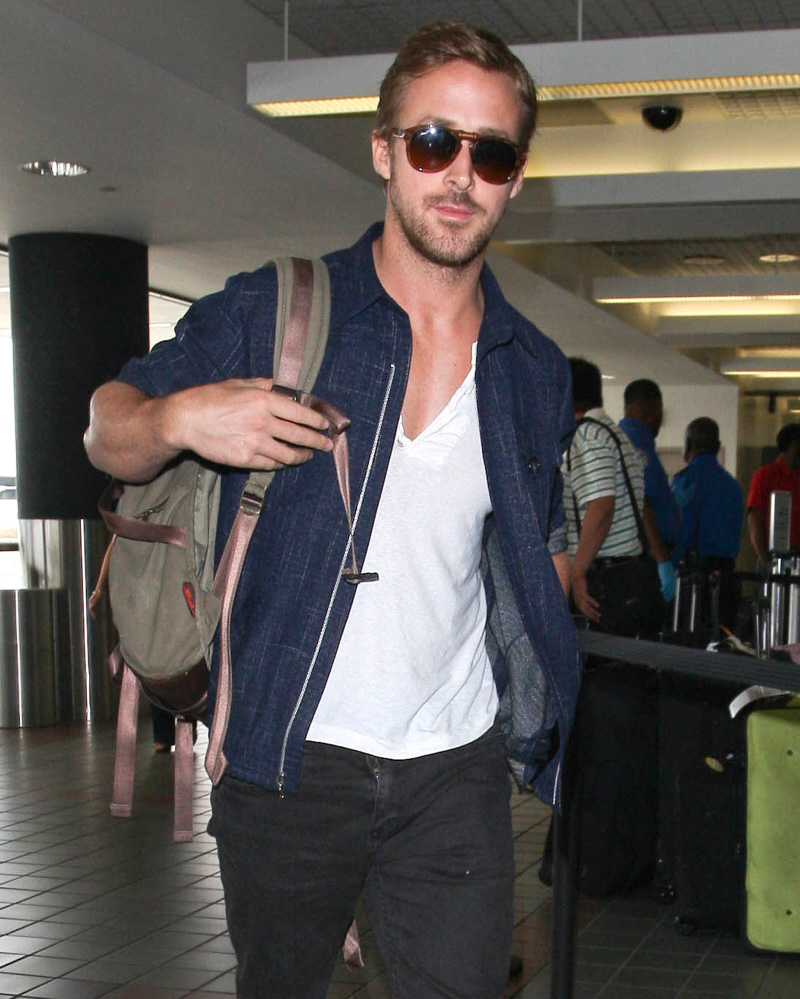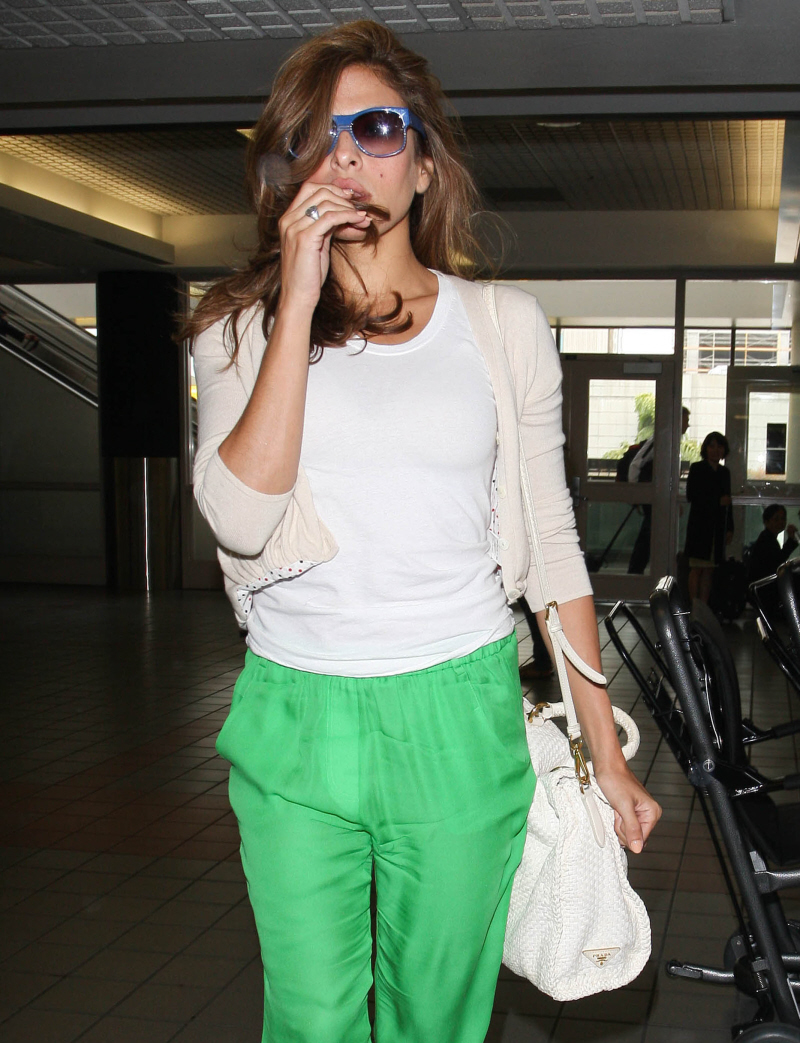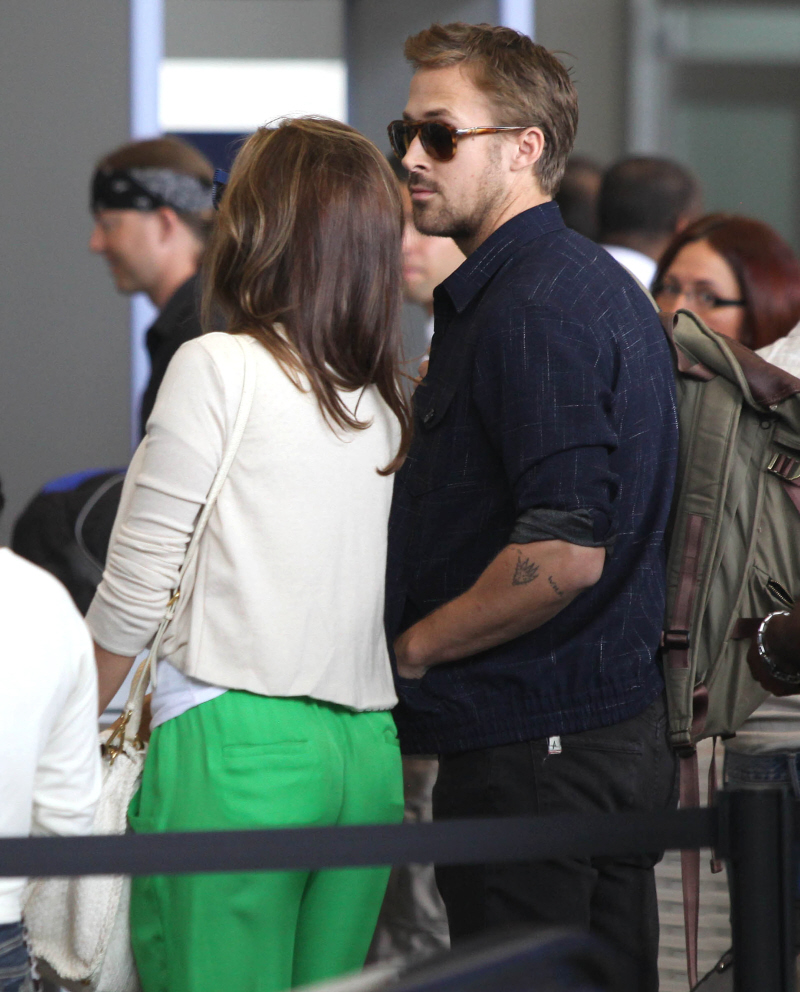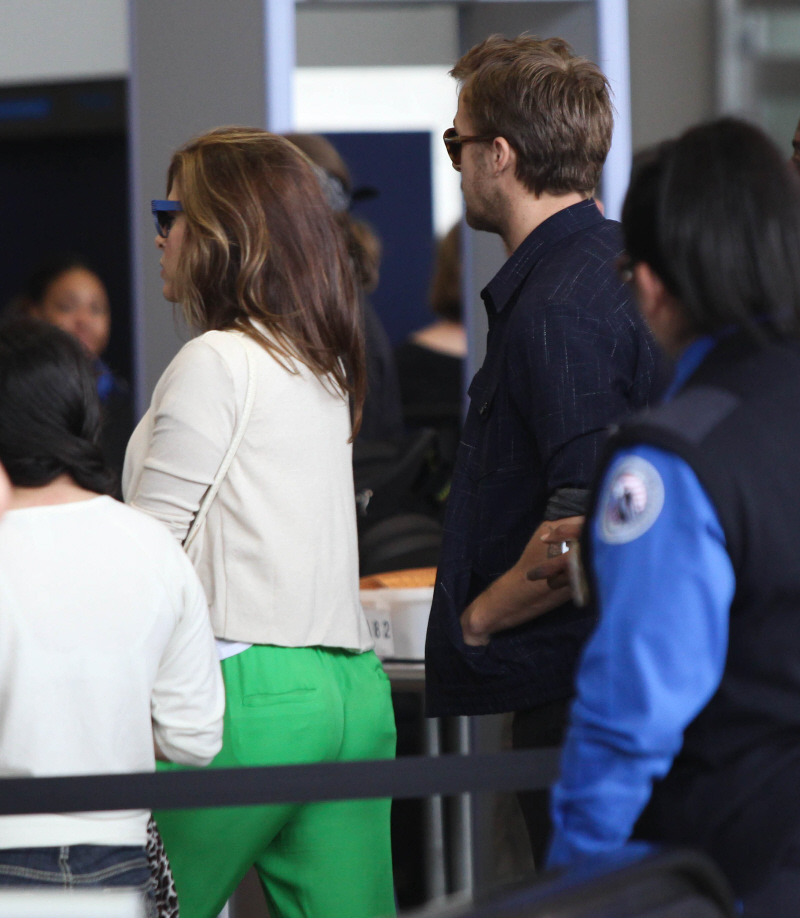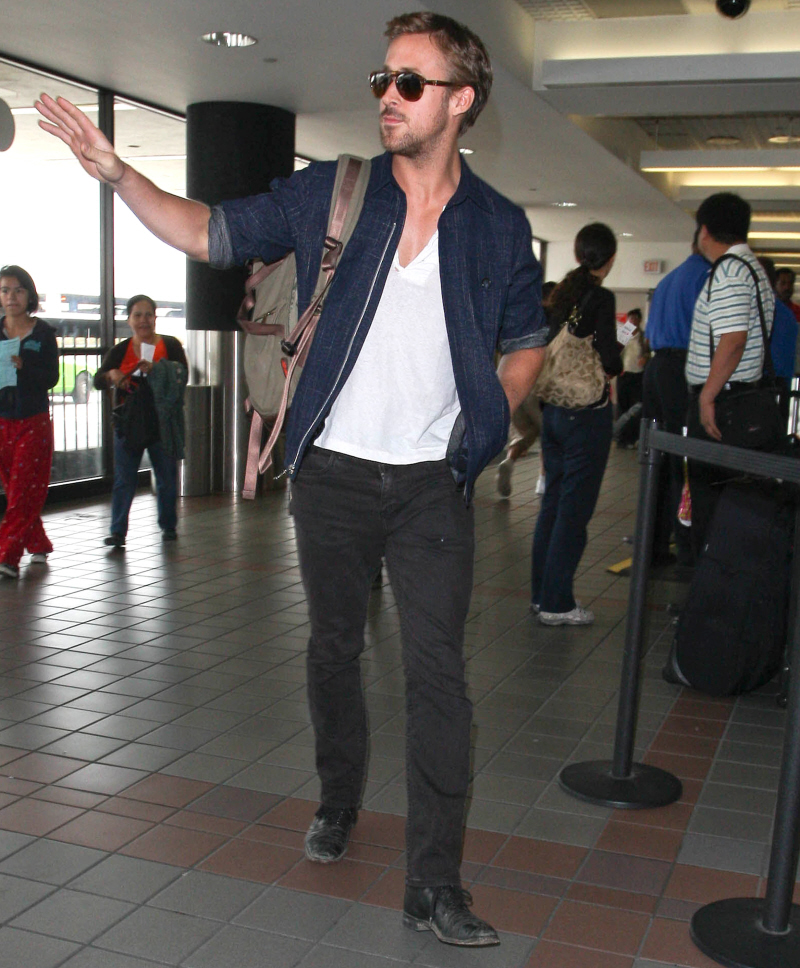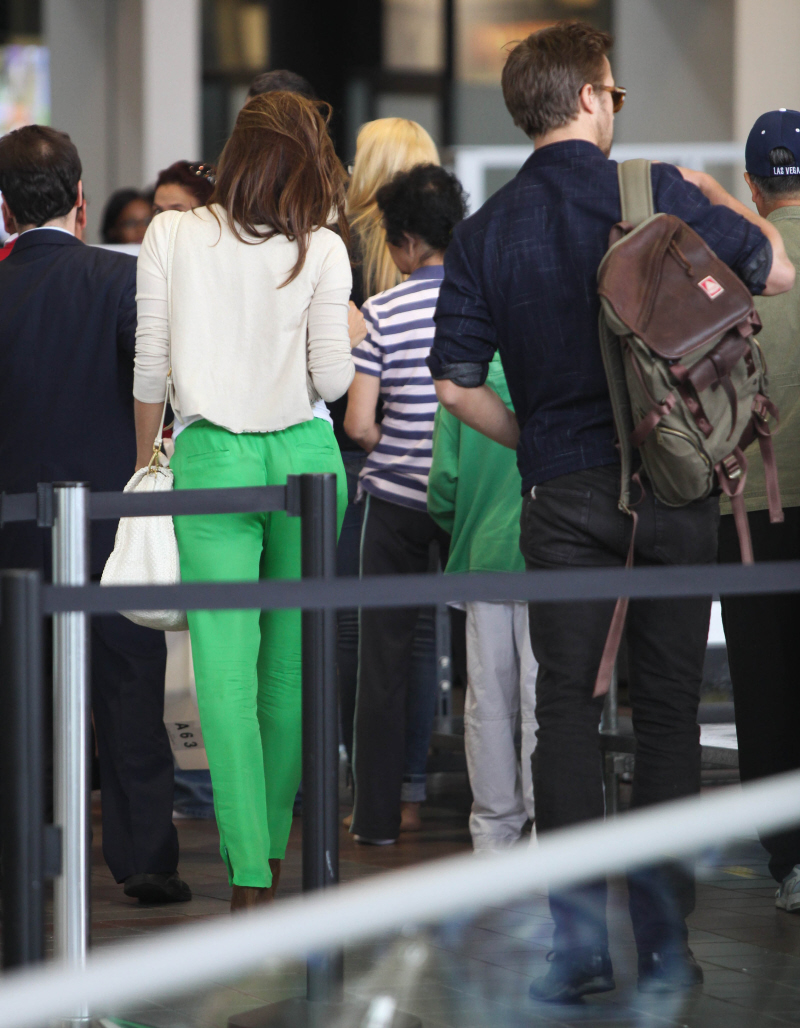 Photos courtesy of Fame/Flynet.