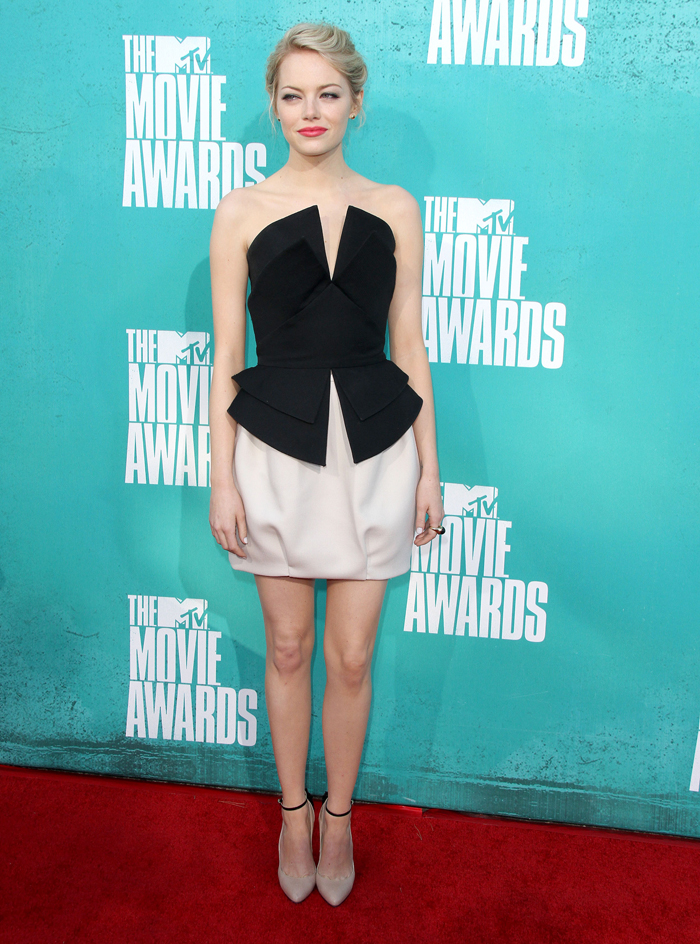 At last night's MTV Movie Awards, Emma Stone won the inaugural Trailblazer Award, which I think is the equivalent of a "Face of the Future" declaration but in edgier MTV terms. She gave a tearful acceptance speech (which MTV hasn't put online yet) after a glaringly unfunny tribute video featuring Jim Carrey, Anna Faris, and Mila Kunis failed to explain exactly how awesome Emma really is. Because you know, she is pretty damn awesome.
Emma's dress was a bit fancy for MTV standards, but she pulled it off well. She wore a black-and-white Martin Grant dress (with matching Brian Atwood pumps) that paired an architectural (for lack of a better word) top and a surprisingly cute white bubble skirt. Who else could have pulled off that skirt without looking like she had a huge butt? Even as a blonde, Emma is the picture of poise and offbeat classic beauty. I love the slightly messy updo, which shows off her gorgeous face and the lone bit of color on her lips really pops.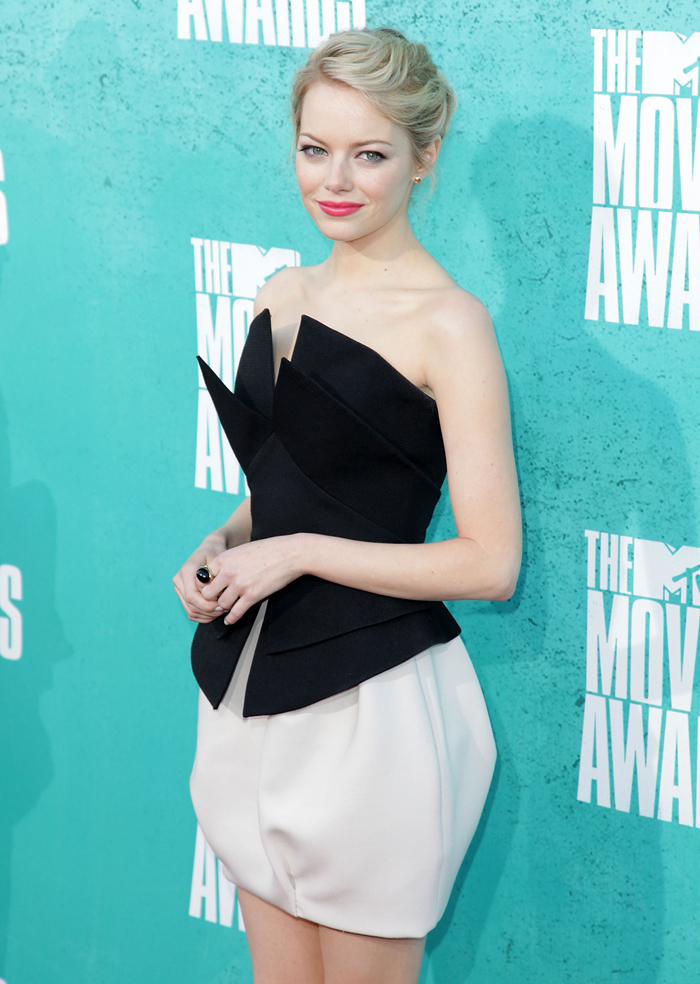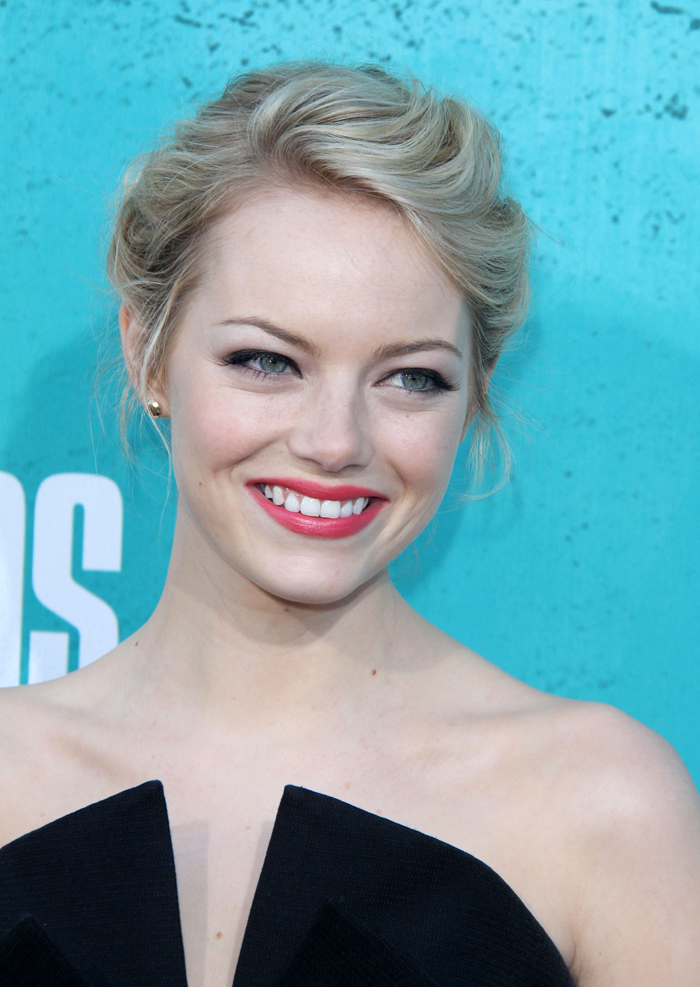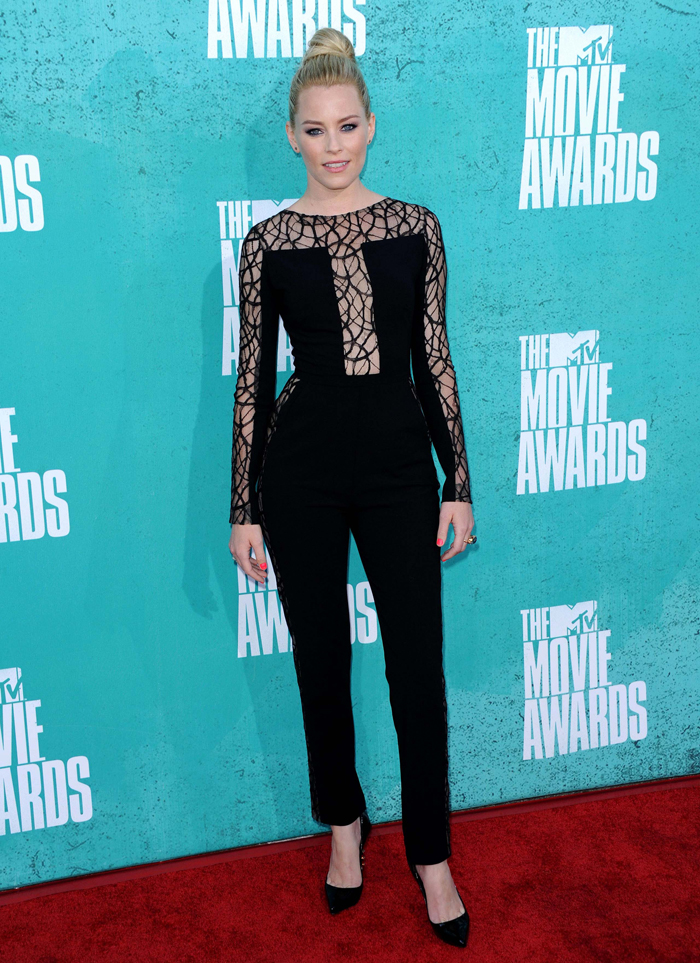 Elizabeth Banks won the Golden Popcorn award for Best Transformation as Effie Trinket in The Hunger Games, and she clearly had a great time during her acceptance speech onstage with the Magic Mike guys — Channing Tatum, Matthew McConaughey, and Joe "Big D*ck Richie" Manganiello. In an amusing move, Joe even picked up Elizabeth and carried her offstage.
As for Elizabeth's outfit, this black Elie Saab was daring in its side-revealing lace panels but also really fug and too severe for the occasion. The Croydon facelift-type bun didn't help matters either, and Elizabeth's makeup was too eye-liner heavy and otherwise meh. She usually does so well on the red carpet with a great fashion sense, but I wasn't a fan of this look at all.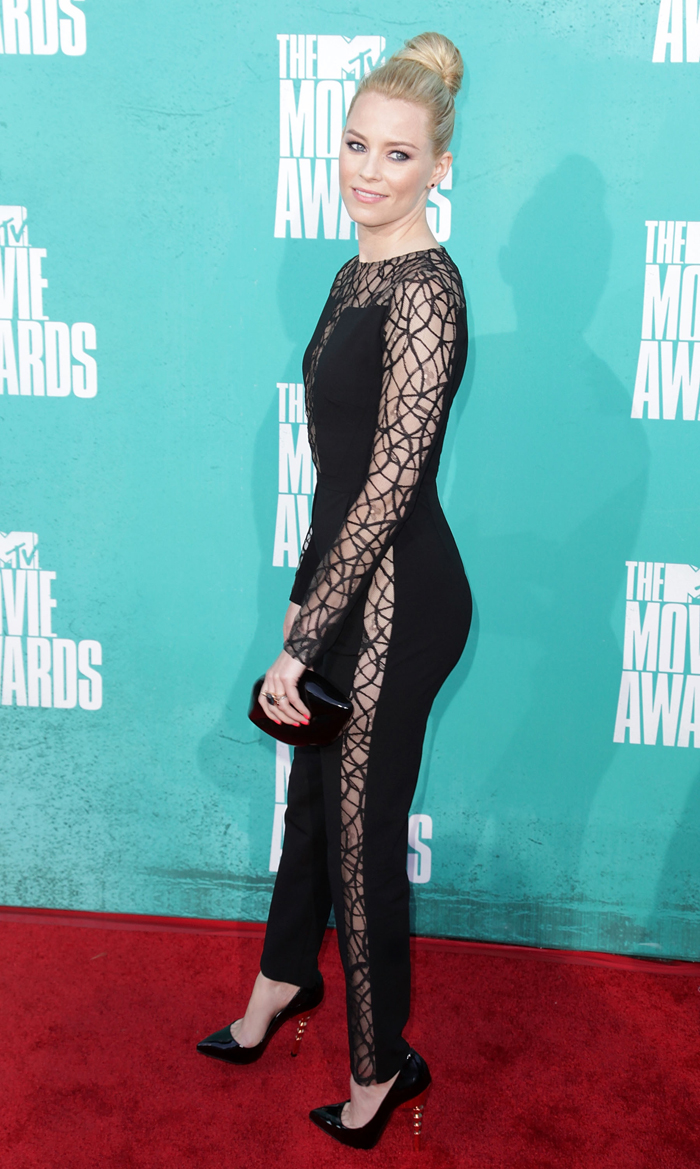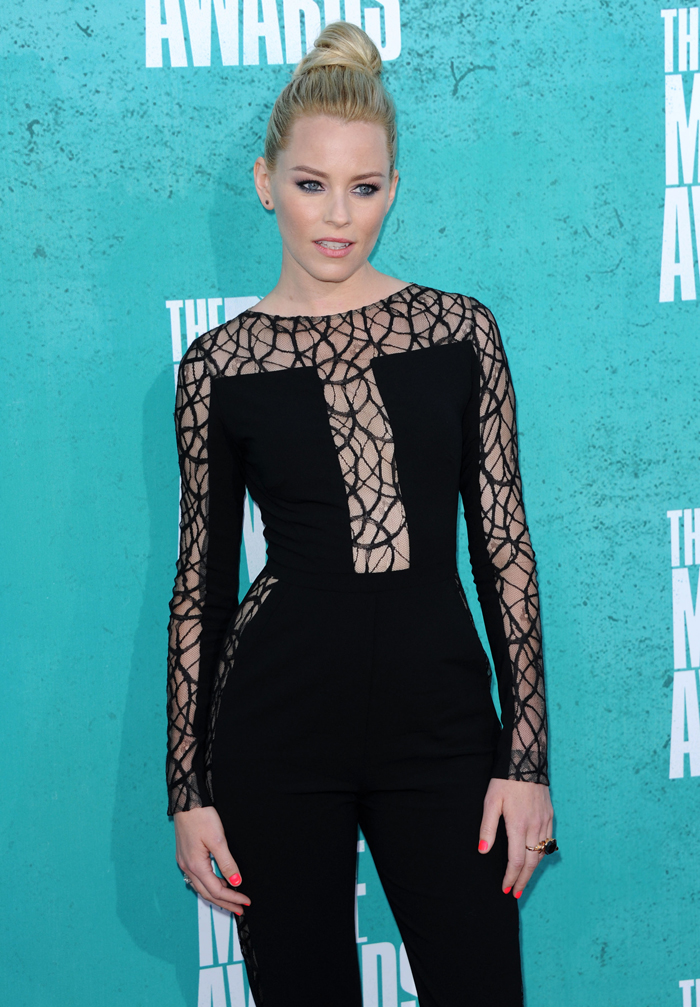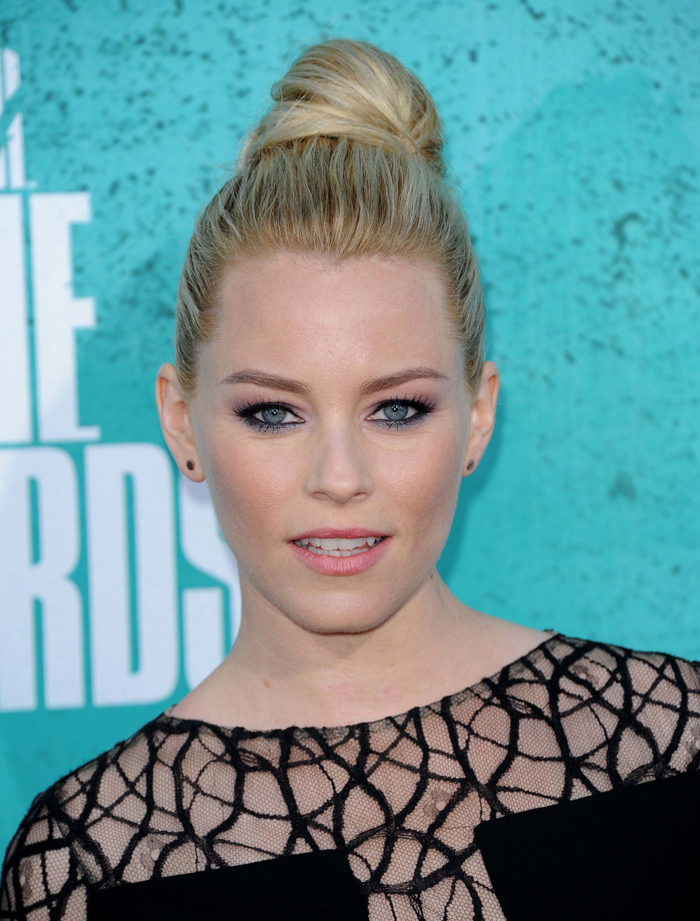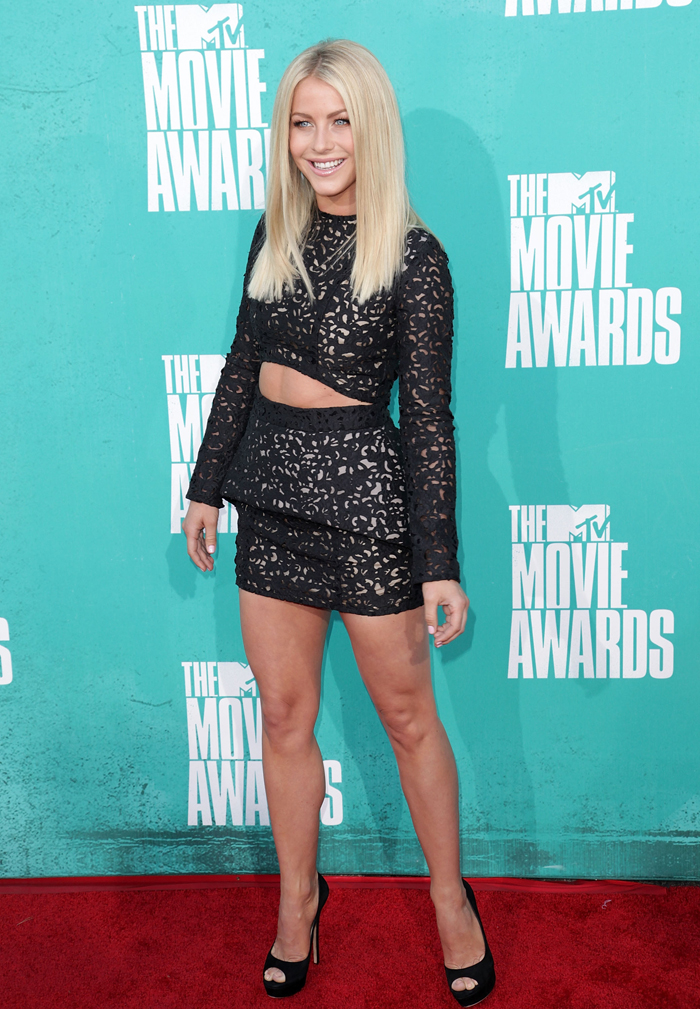 Julianne Hough wore a short, black Sally LaPointe dress on the red carpet, and at least she had the body for the dress even if I wasn't wild about the look in general. Peplum rarely works, especially in such a kicky outfit such as this one. Perhaps because of its belly baring nature, this dress reminded me of Gwyneth Paltrow's fug Pucci dress from last year's Emmys. Julianne's hair was even flat ironed in the trademark Goop manner as well. Does Julianne secretly want to be Goop? At least her understated makeup seemed appropriate for the occasion.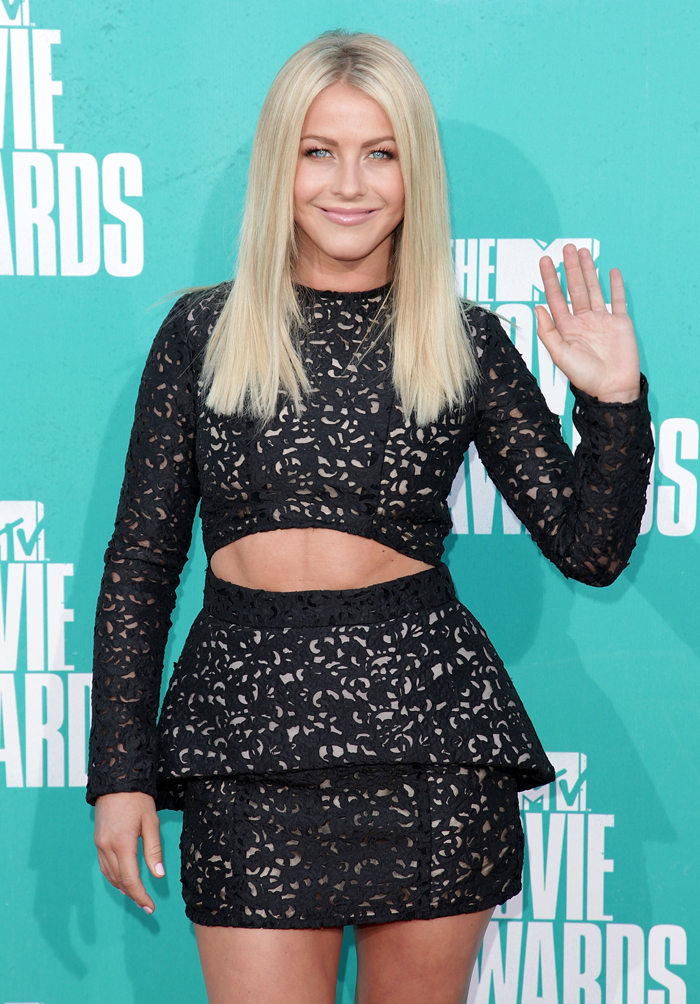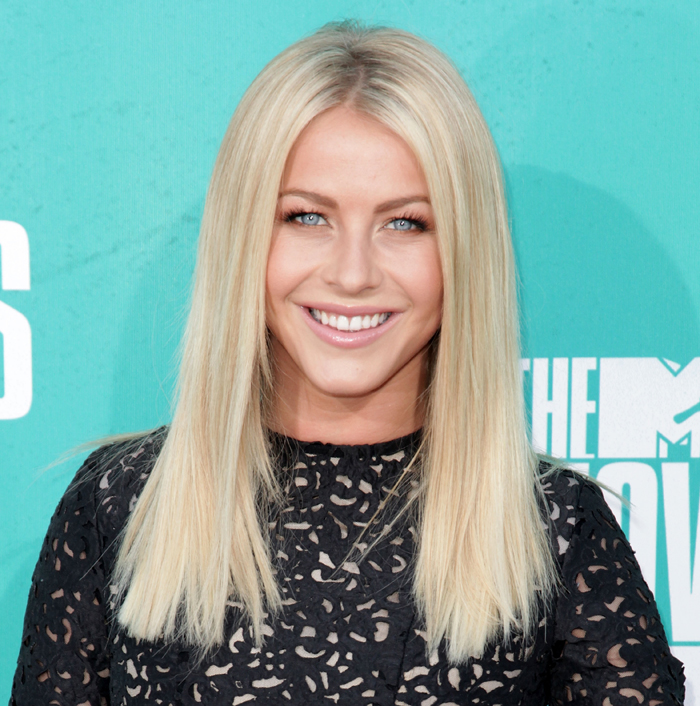 Photos courtesy of Fame/Flynet and WENN