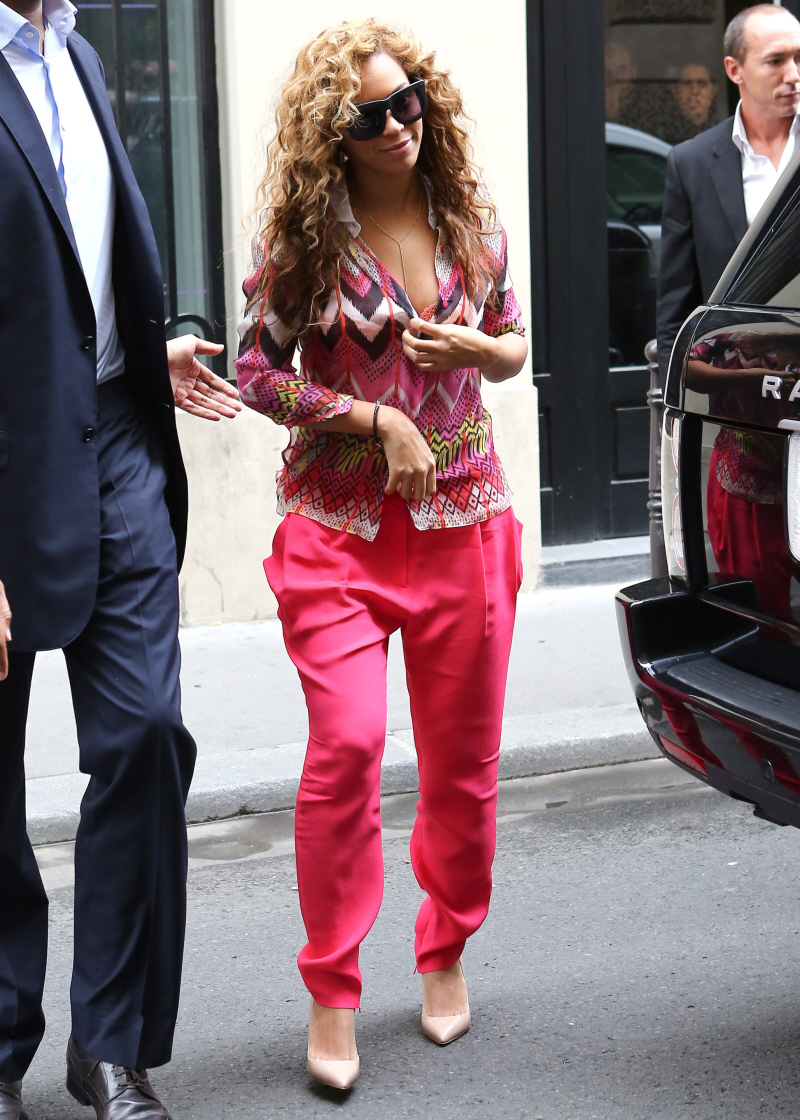 Here are some new photos of Beyonce, Jay-Z and baby Blue Ivy in Paris today. It's a rare occasion – Blue Ivy's daddy is holding her for a public outing. Usually Beyonce is the official baby-carrier, but not this time. Maybe Beyonce wanted to show off her pink outfit. Can we talk about Bey's outfit for a sec? I hate myself for liking it all together. Maybe I was just sick of seeing Bey do shades of BLUE or maybe hot pink is just her color, but she looks good here. The pants are an unflattering disaster (tapered leg AND pleats?!?), but all together… it's good. Beyonce looks super-fit too. She's just come off her wildly successful New Jersey concerts, where she had practiced, exercised and trained for, like, 12 hours a day… so of course she's fit.
As for Jay-Z and Blue… I do enjoy seeing photos of a fathers and daughters. I wish Beyonce and Jay didn't feel the need to always cover Blue's face. I mean, I know why they do it and I hate that the paparazzi got so close to the family. But still – we already know what Blue Ivy looks like (Indian!), and I want to see the baby. Notice too – Blue Ivy is barefoot! No little Louboutins, no little diamond-encrusted socks. Blue Ivy's feet can touch the Paris air.
The family Carter-Knowles was caught leaving their hotel, I think. Reports indicate that they're on their way to Belgium for the next concert stop for Jay and Kanye's Watch The Throne tour. They performed in Paris over the weekend – and Gwyneth Paltrow was in attendance, of course. Gwyneth even tweeted something about "N–gas in Paris" and everyone had a fit. Not to defend Goop too much, but it is the name of Jay and Kanye's song.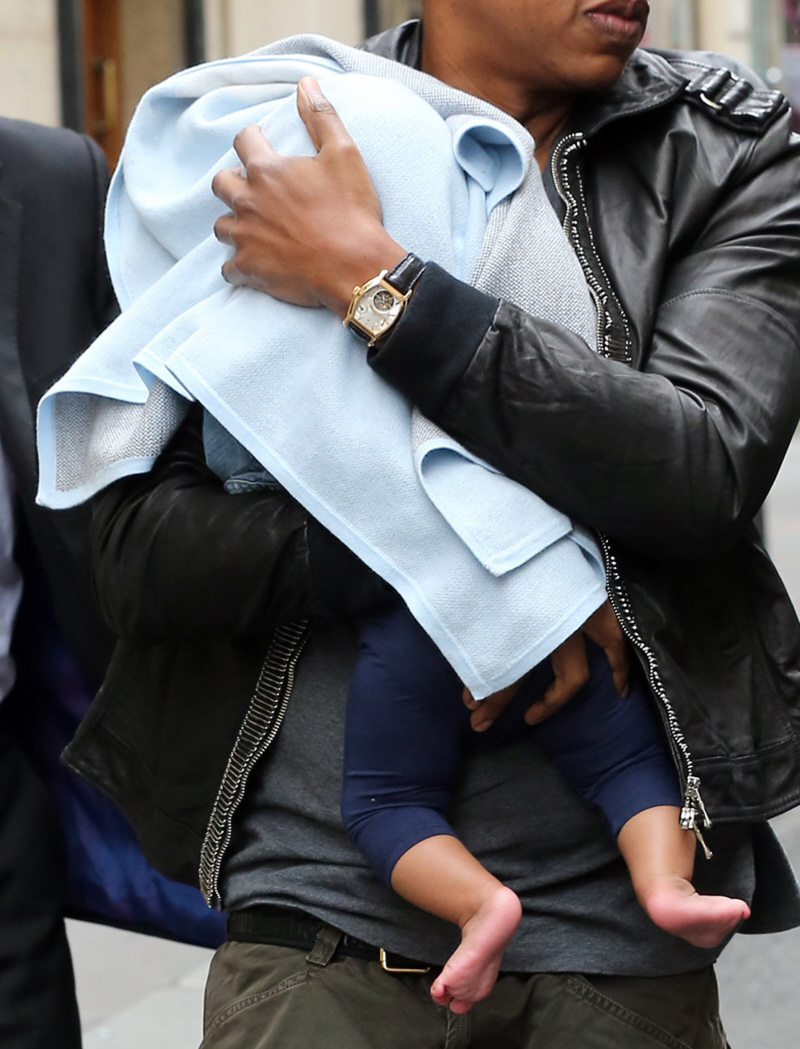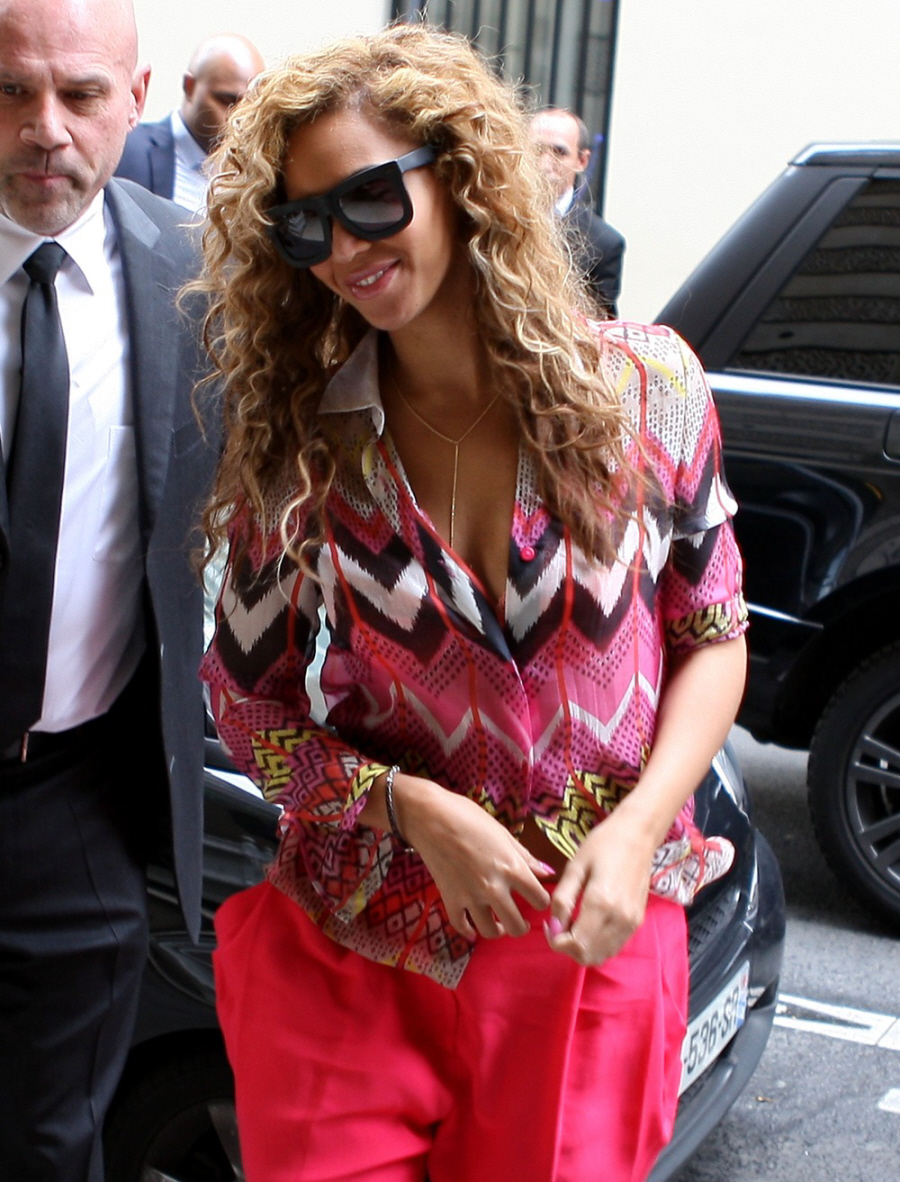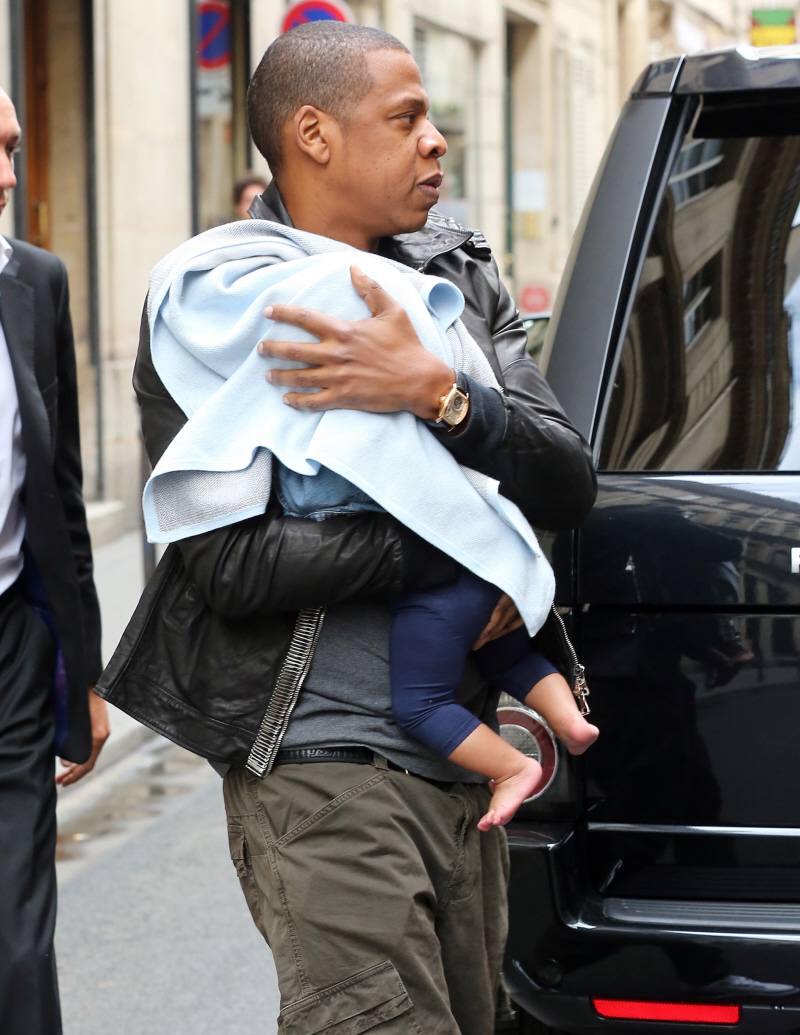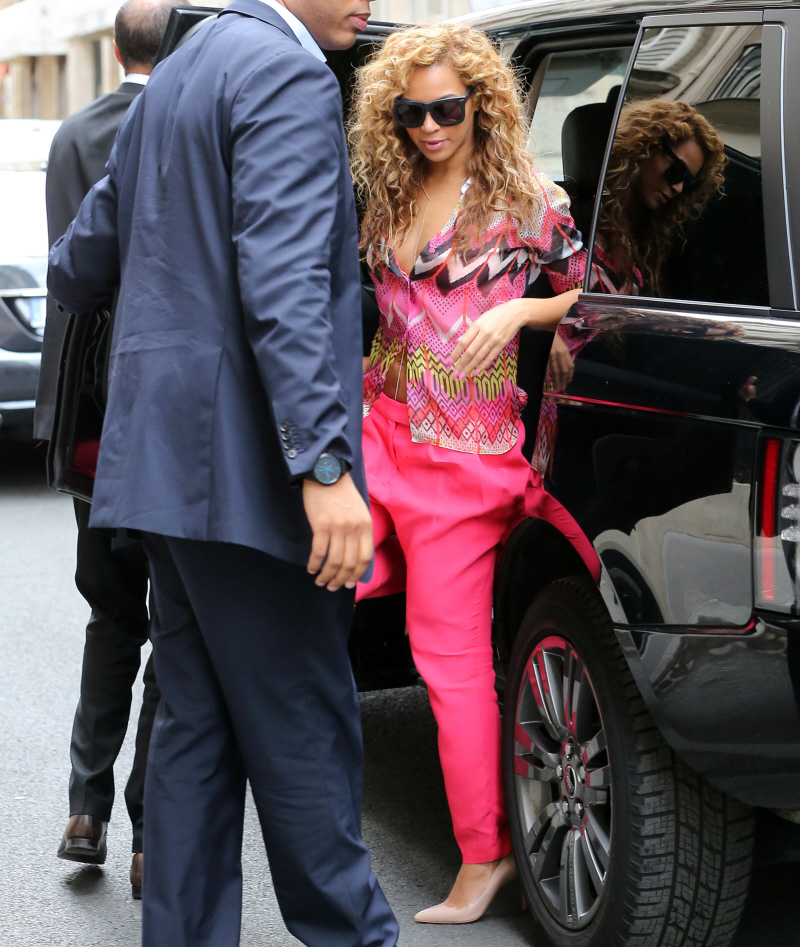 Photos courtesy of Fame/Flynet and Pacific Coast News.