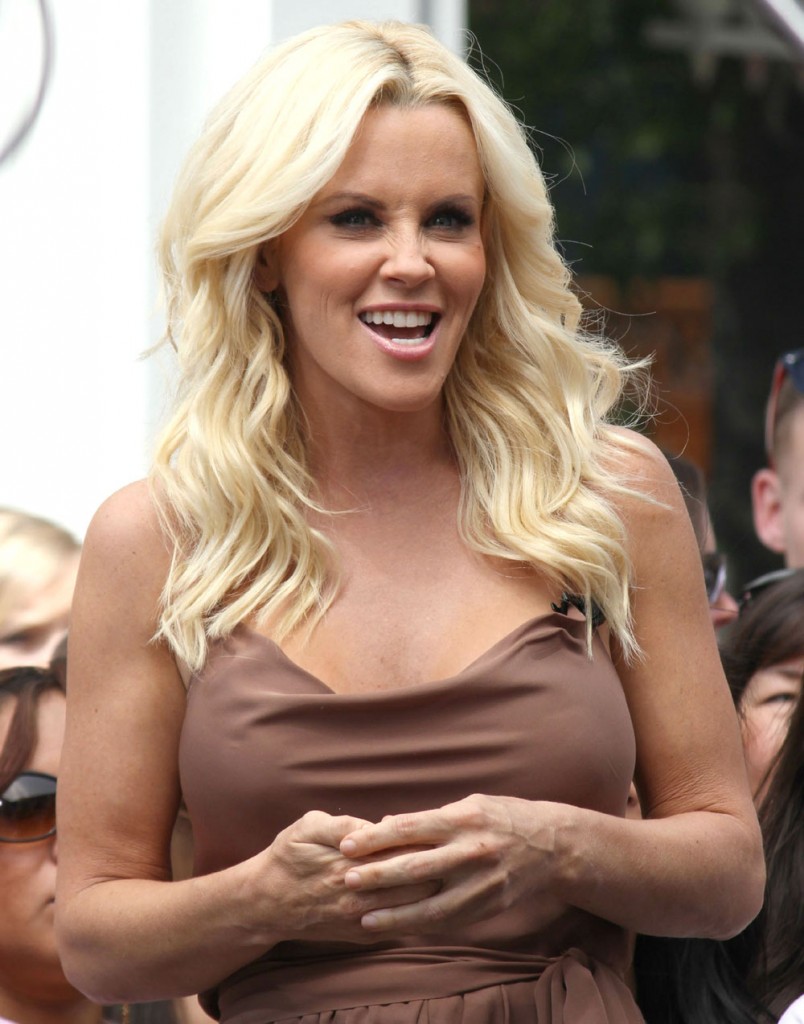 Yesterday we covered the story that Jenny McCarthy had called out Jim Carrey for not visiting her 10 year-old son, Evan, after their breakup two years ago. Jenny and Jim dated from 2005 to 2010, and Jim and Evan were close, according to Jenny. She expressed disappointment on Howard Stern's show that Jim hadn't reached out to Evan since they split, despite the fact that Evan isn't Jim's biological son. Jenny also admitted that she hadn't personally contacted Jim, but claimed she had gone through "channels" to try and ask him to see Evan. The overwhelming consensus was that this was a dick move by Jenny, and she never should have gone public with this information. It was potentially damaging to her son, whom she claims has autism. (Which she supposedly healed through diet and alternative therapies. That's a whole 'nother discussion.) Jenny admitted that Evan asks about Jim just about every week, and that he's in therapy to try and deal with his separation from him. It seemed like a violation of her son's privacy, and Jim Carrey agrees. In a brief public statement about this, Jim put the smackdown on Jenny for potentially hurting her son. I really like what he had to say about this.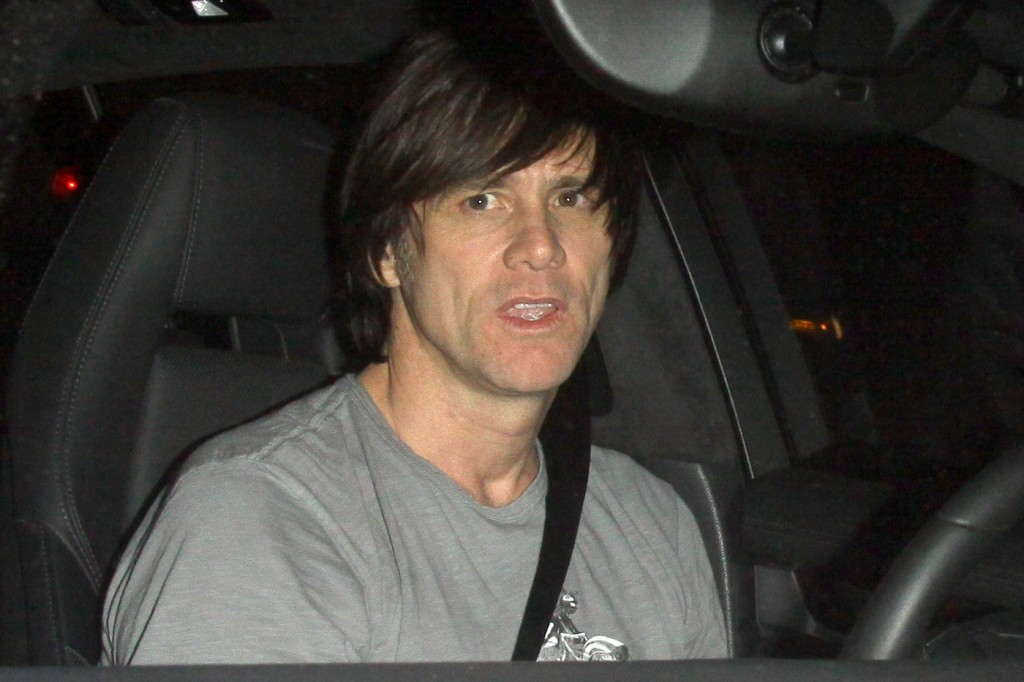 Jim Carrey is defending himself after ex-girlfriend Jenny McCarthy accused him of abandoning her autistic son, Evan, and forcing the 10-year-old to go to therapy.

"I will always do what I believe is in the best interest of Evan's well being," Carrey said in a statement released by his publicist to ABCNews.com today. "It's unfortunate that Evan's privacy is not being considered. I love Evan very much and will miss him always."

McCarthy, who dated Carrey for more than five years, opened up about her struggles with Evan on Howard Stern's radio show Monday. "I've tried to ask [Carrey] numerous times [to see Evan], because my son still asks," McCarthy said, adding that Evan tells her he misses Carrey "almost weekly."

McCarthy said that while she doesn't communicate with the comedian directly, she's gone through "channels" to convince him to reconnect with her son.

"As a mother, you just hope when you have a relationship with someone, it has nothing to do with the child when you break up," she said. "I tell [Evan] that someday you'll cross paths, meet again … [but] it's hard. He's been in therapy. It's a process, he's working on it."
[From ABCNews.go.com]
That was sweet what he said about loving Evan. We don't know what happened between Jim and Jenny, but rumor has it that Jim was having mental health issues and Jenny called it quits because of that. She told Oprah that their relationship was no longer "fun," and explained that "The first thing is, when it's not fun anymore, you need to start investigating and do an inquiry into the relationship." So it sounds like she pulled the plug, but it's hard to tell. So their split was complicated, and Jim probably didn't want to confuse Evan by continuing to come around after Jenny rejected him. Plus, if he were still visiting Evan once every couple of weeks or once every month or so, wouldn't Jenny complain about that? Wouldn't it be potentially more damaging to the boy? It's hard to tell. Again, this isn't his biological son and he and Jenny weren't married.
Radar online has another take on this, one that many of you share. They quote a "source" who claims she's doing it for attention of course. "She's got a new show to promote, seems a little too convienant that she's talking about this now. They've been broken up for over two years and sometimes it is hard to stay close to children after a breakup."
Jenny told Oprah in 2010 that her identity "wasn't caught up [in] being a celebrity's girlfriend" and called herself a "warrior mom." Well she's certainly able to bring up her ex celebrity boyfriend, and forget the best interests of her son, where publicity is concerned.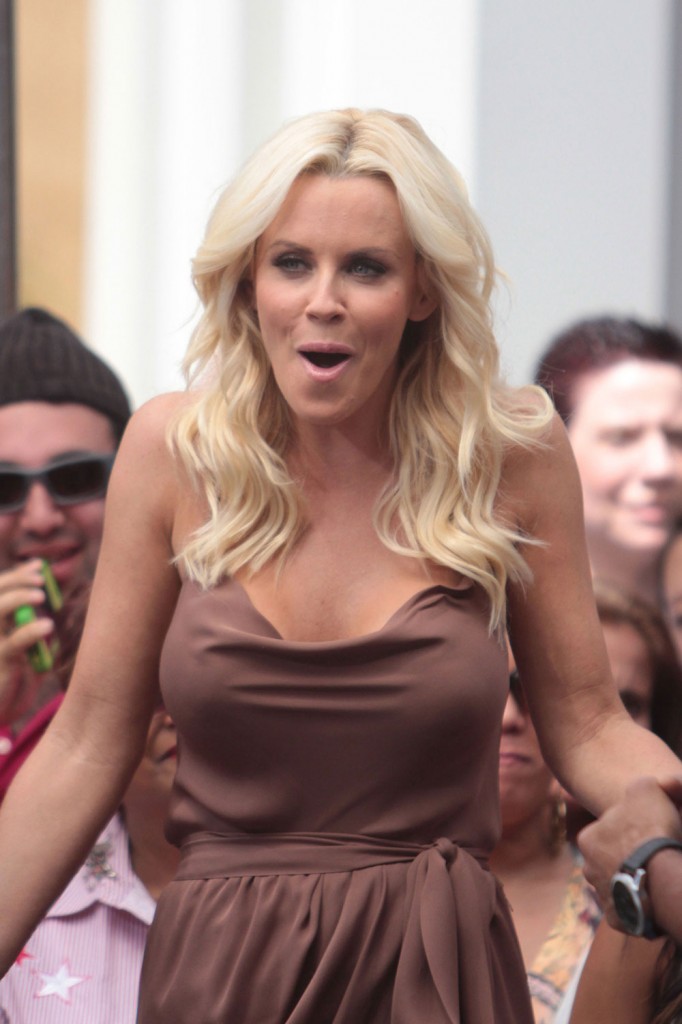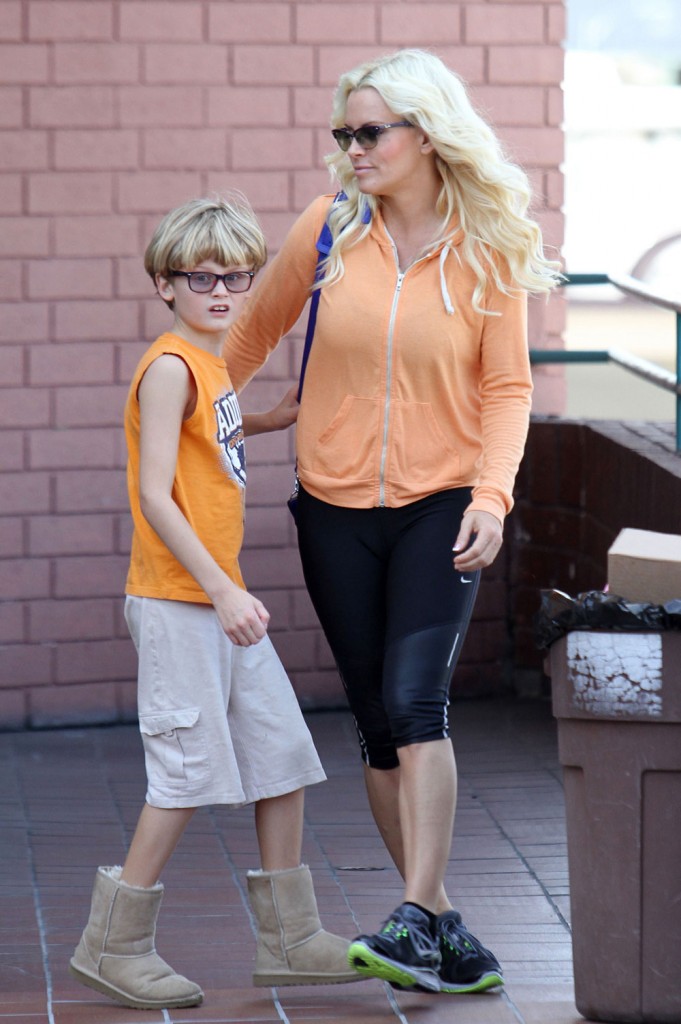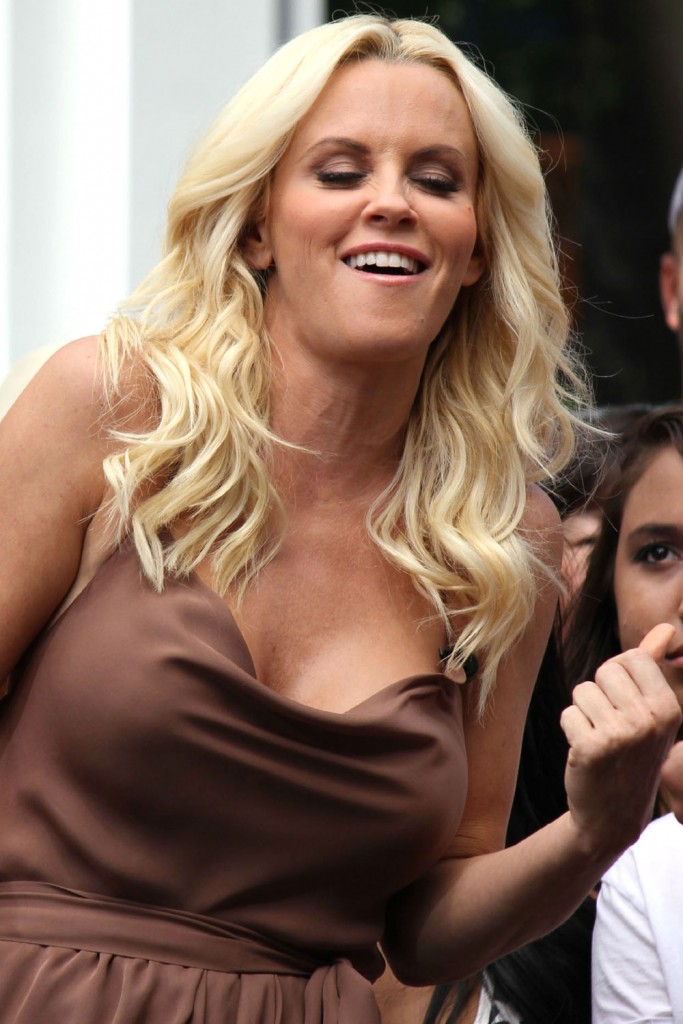 Jenny McCarthy is shown out at the Grove on 5-31 and out with Evan on 4-29. Jim Carrey is shown out on 6-3-12 and 5-25-12. Credit: FameFlynet, PCNPhotos and WENN.com