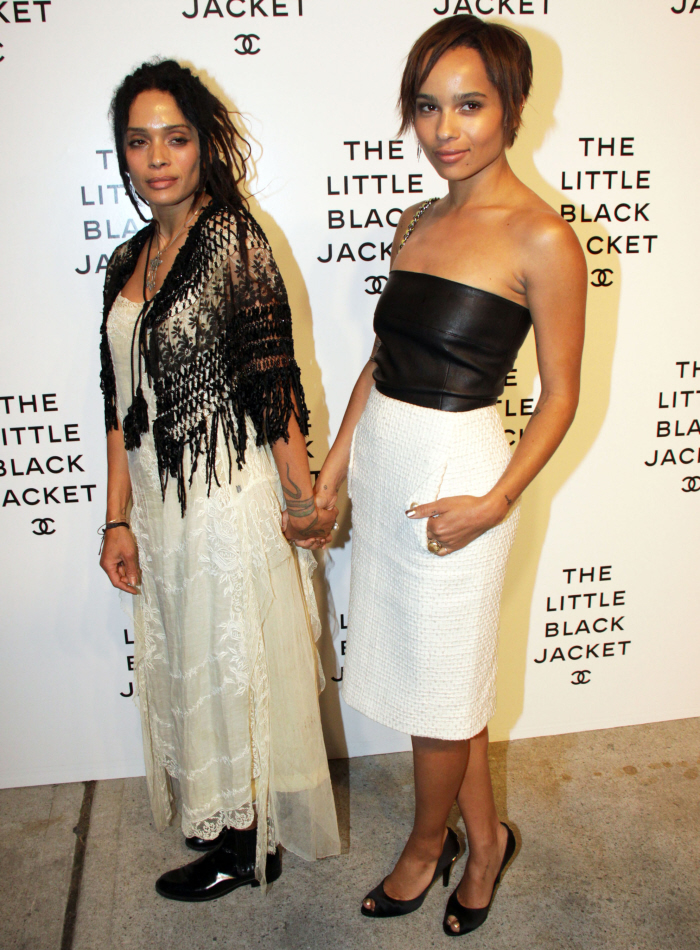 I don't have any hard and fast rules for ladies chopping off all of their hair. For some women, short, choppy haircuts are a great, sophisticated look, and with a new haircut, you suddenly see the women in a completely new (and better) way. But on some women, short haircuts are a total disaster. Really short hair tends to make me nervous, regardless of whether or not I think the cut suits the lady. Why nervous? Because I have sympathy pains for how difficult and awkward it will be for a woman to grow it out. Even in the age of weaves, lace-fronts, extensions and wigs, most women do tend to just stick it out the old-fashioned way and just grow out their real hair. And it gets awkward. Like, remember how everyone was crazy about Emma Watson's little pixie cut? And then she grew it out just a tad and suddenly she looked like Justin Bieber? That's what makes me nervous.
Anyway, these are some new photos of Zoe Kravitz and her mom at last night's Chanel event, "The Little Black Jacket". Zoe was showing off her new haircut. Thoughts? Anything and everything is an improvement over her (honest to God) itty-bitty bangs trauma. I think she's been growing out her bangs over the past several months, and she decided to chop everything off and let it all grow out together. I have to admit… I think this suits her lovely face. It's cute and rock and roll, and it's also going to be a bitch to grow out.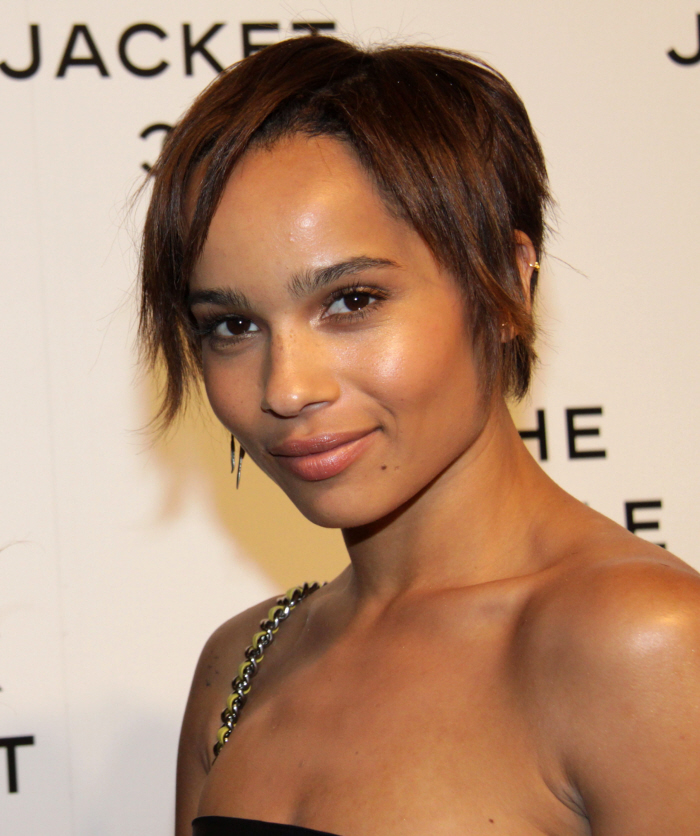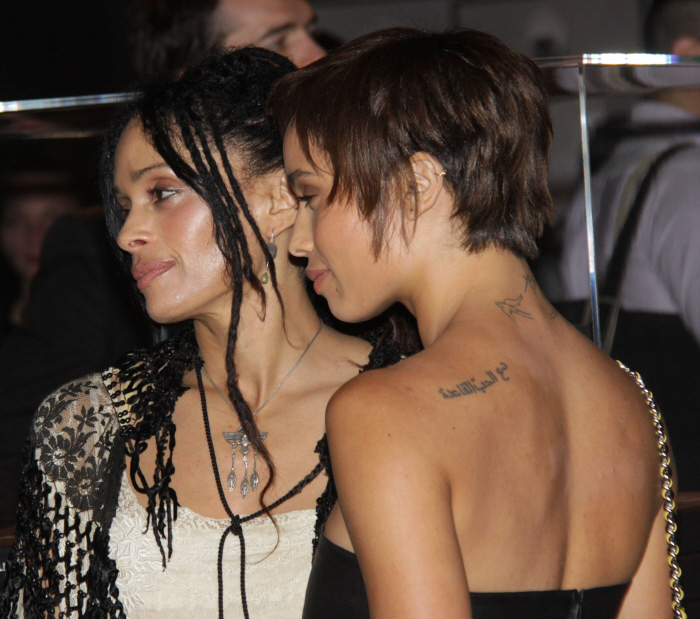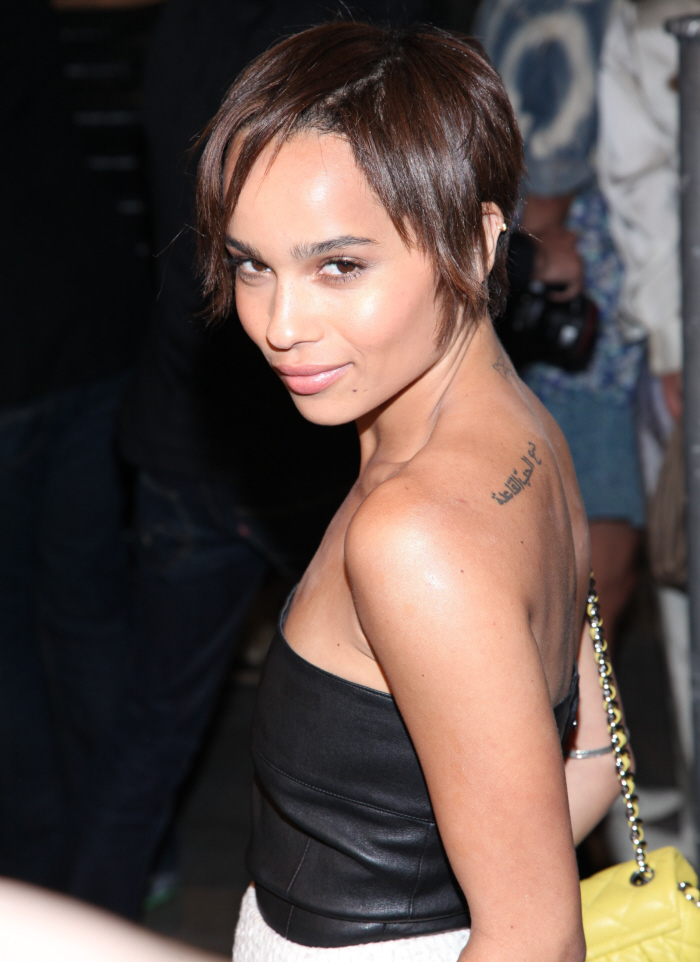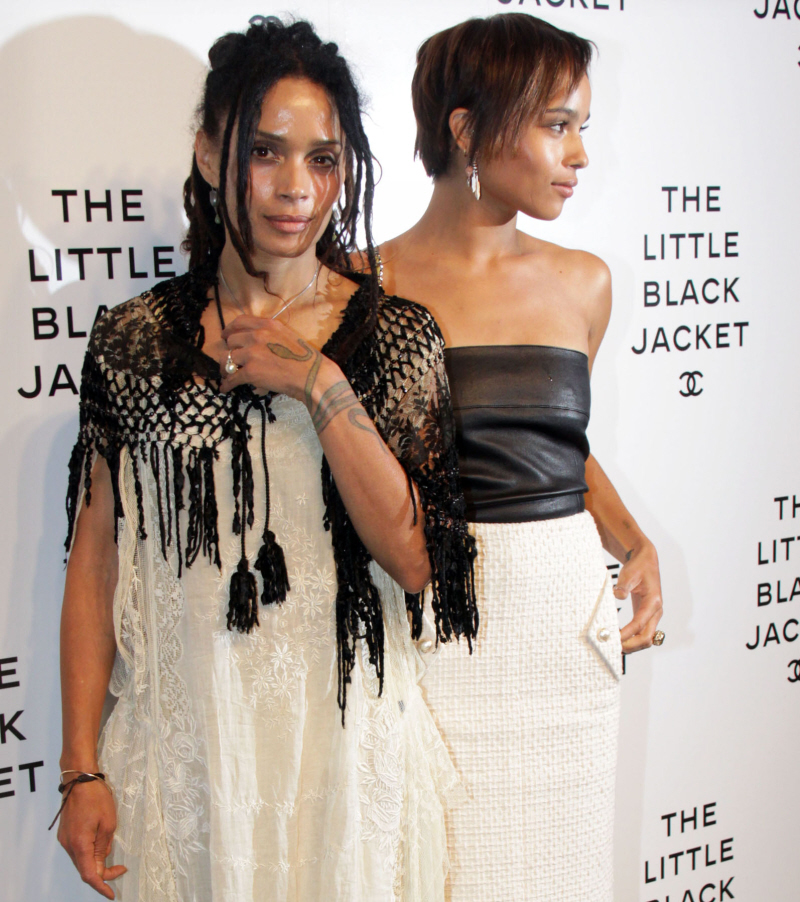 Zoe's boyfriend Penn Badgley was also at the event. I don't get what he's doing with his facial hair lately.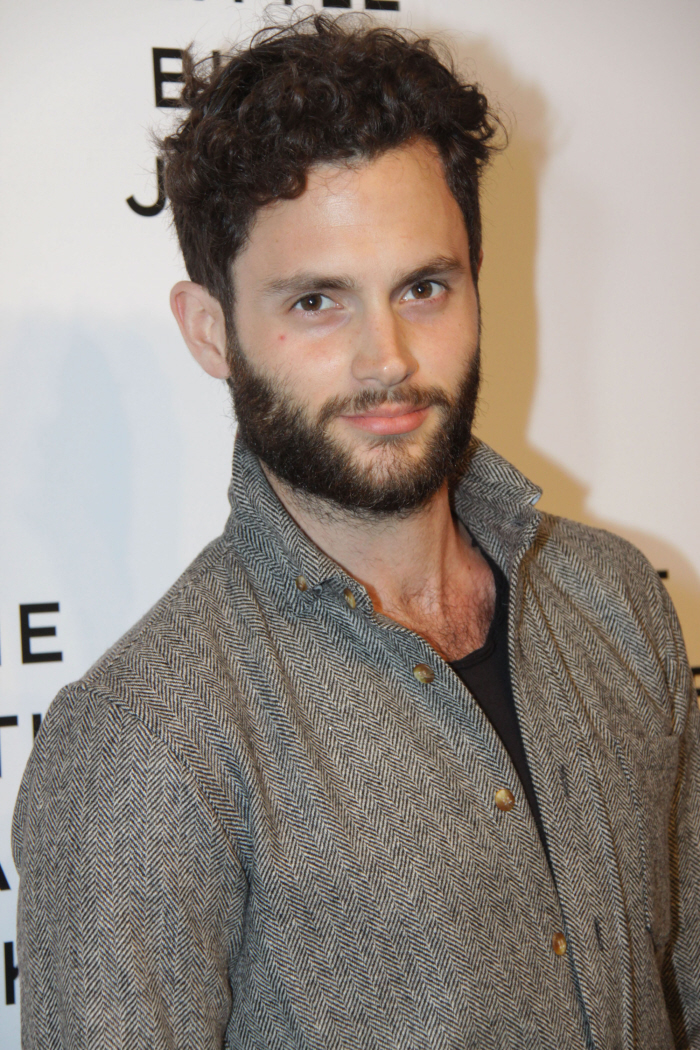 More photos from the event – Crystal Renn finally dyeing her eyebrows back to a normal color, Linda Evangelista looking like a Botox-monster with Karl Lagerfeld, and Lily Collins still not realizing that she should be wearing dark, rich colors.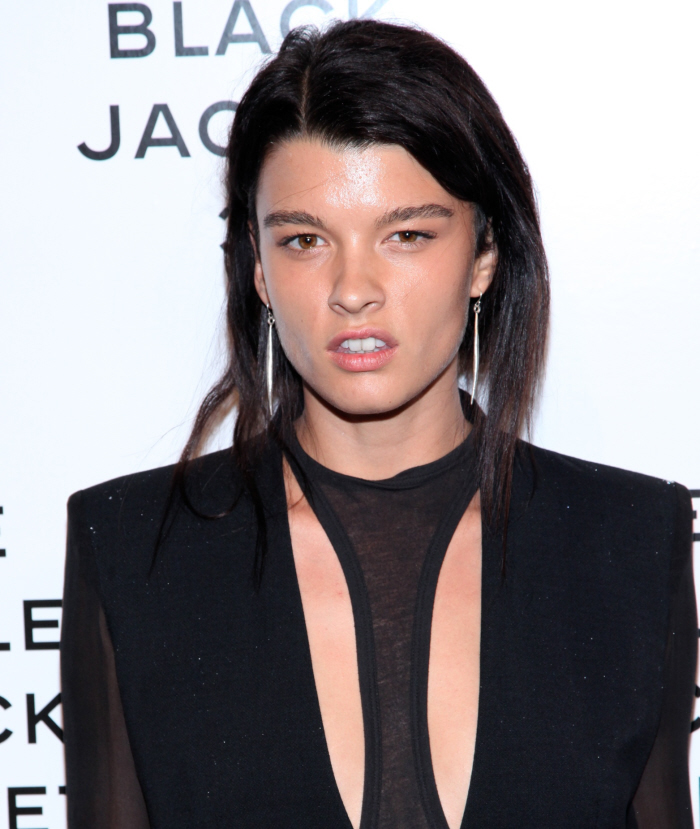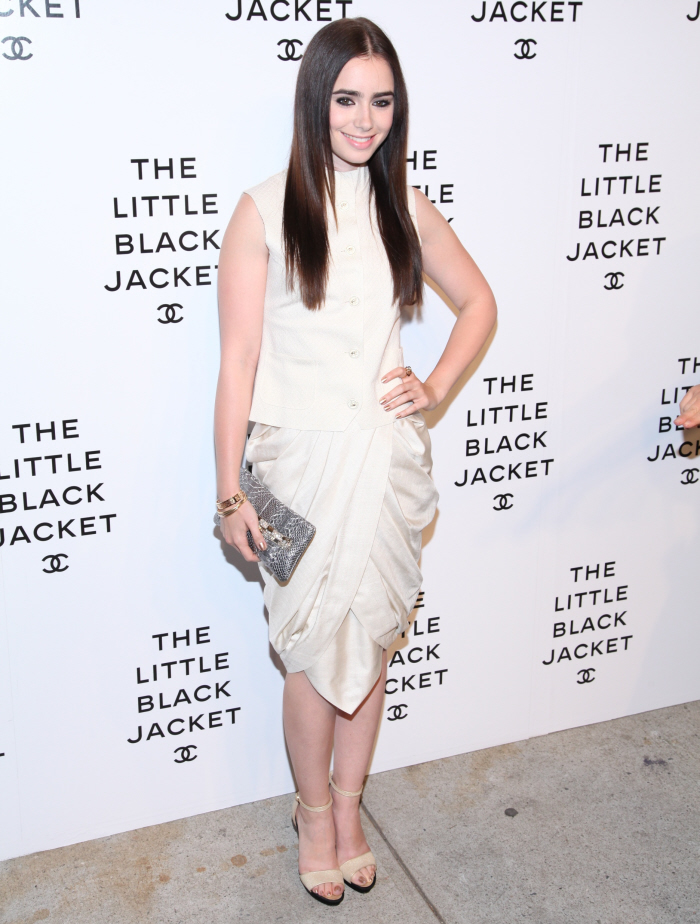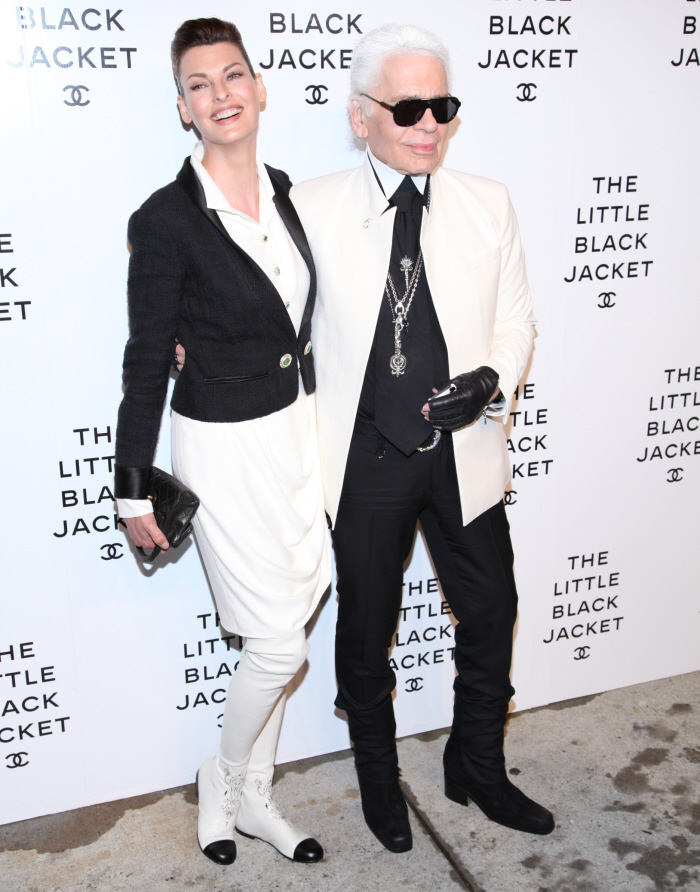 Photos courtesy of WENN.