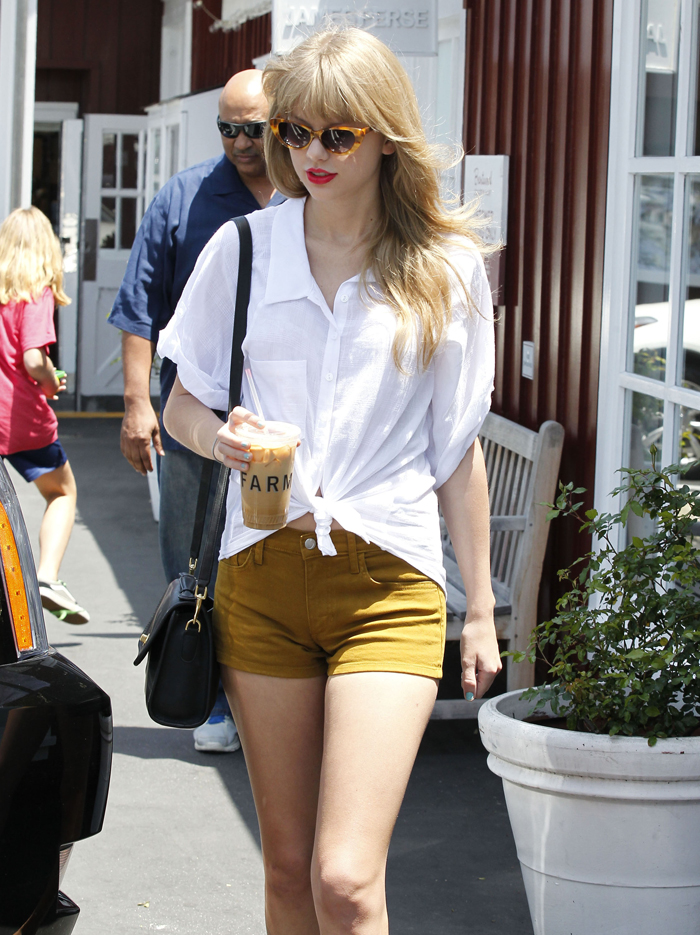 These are not photos of the event in question but just random candid pictures of Taylor Swift and John Mayer during recent months. I wish someone did have some photos of the alleged freakout discussed in this story though — because while I'm not usually a "grab me some popcorn" type of person when it comes to celebrity feuds, I think I'd take some peanuts and watch this particular show.
Yesterday, we discussed how John Mayer has been whining about how he was so "humiliated" by the lyrics to Taylor Swift's "Dear John," which everyone knows is about him. Allegedly, the song is about how he played Swifty like a fiddle a few years ago when they briefly dated or slept together or whatever. John thought it was really out of line for Taylor to expose his womanizing ways in a song, which was hilarious because he's quite well known for trashing his exes (including Jessica Simpson, Jennifer Love Hewitt, and Jennifer Aniston) in both a musical and a social context. Obviously, John doesn't get it, and he is the douche supreme in this instance while Taylor wins the fight by being the one to publicly call him out. However, she's no shining example of maturity in this matter either, which is demonstrated by her freakout session earlier this week when she and John showed up at the same Hollywood bar. Where are my peanuts?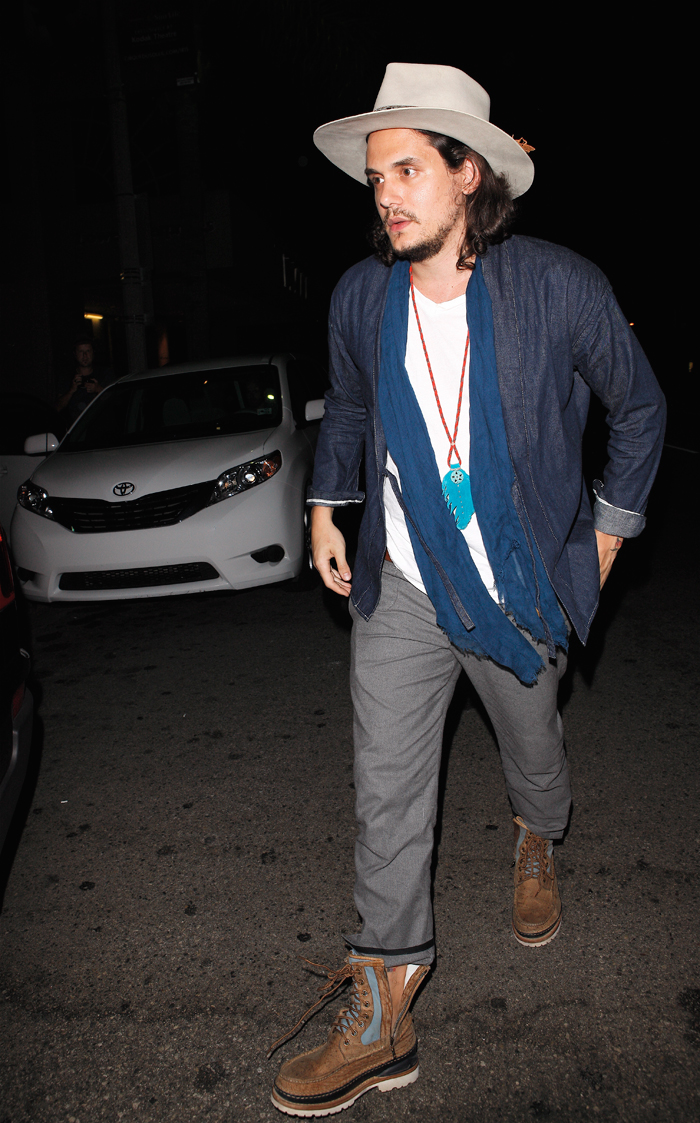 The battle between John Mayer and Taylor Swift nearly came to a head Tuesday at West Hollywood's starry Tower Bar, when the ex-lovers unexpectedly and uncomfortably came face-to-face.

The confrontation came about at the same time Mayer told Rolling Stone this week that Swift's song "Dear John," reportedly about him, was "a really lousy thing" to do, "cheap songwriting," humiliating and "bull[bleep]."

Swift, 22, entered the Tower Bar at Jeff Klein's Sunset Tower Hotel on Tuesday night, and, a spy tells Page Six, it was "drama central" when the blond superstar was about to be seated and noticed that her onetime beau Mayer, 34, was dining with a friend nearby.

"Taylor very visibly — in front of the entire restaurant — demanded to be moved to the other side," our spy said. "The bar's usually an oasis of calm and privacy for celebrities and power players, but this was drama central."

Also spotted amid the unusual Tower Bar tension Tuesday were Klein with NBC head Robert Greenblatt, The Amazing Spider-Man co-stars and off-screen couple Emma Stone and Andrew Garfield, Sharon Stone, Scarlett Johansson and Something's Gotta Give director Nancy Meyers.

Swift and Mayer were briefly linked in 2010 before she released her 2010 poison-pen ditty "Dear John" — with lyrics, "You are an expert at sorry/and keeping the lines blurry." She never confirmed it was about the notorious ladies' man.
[From Page Six]
So from this story, one can gather that Taylor acted like a brat in public while John played it cool, right? Let's not jump so quickly to that conclusion, for I'd wager that John might not have even noticed that Taylor was there before she made her presence known. He was probably scoping out the place for his next conquest(s). Basically, I'm still on Swifty's side if sides must be declared, but they're both immature divas for sure.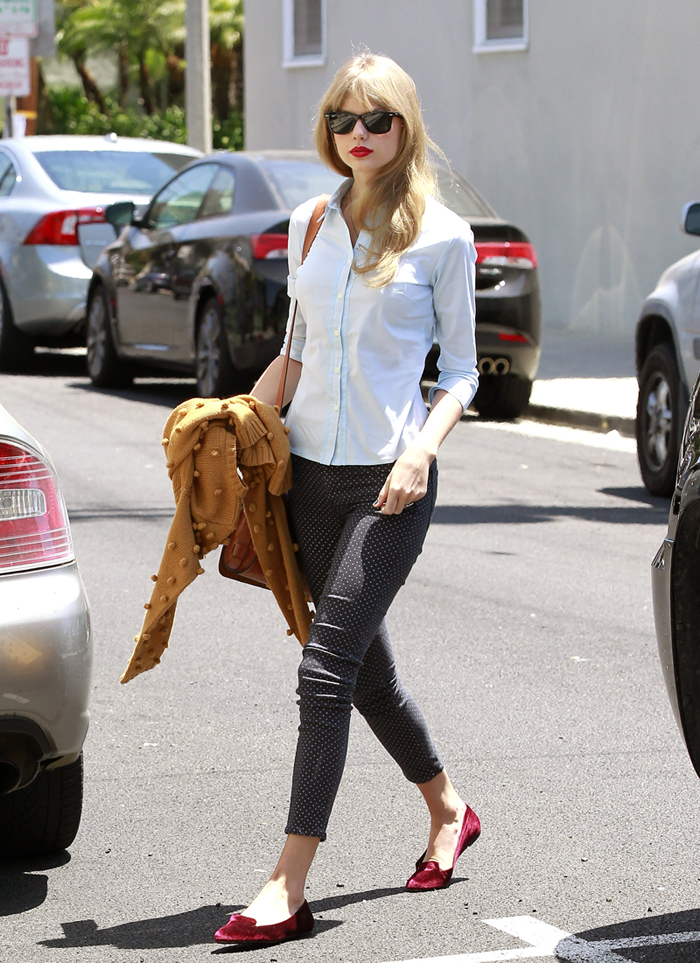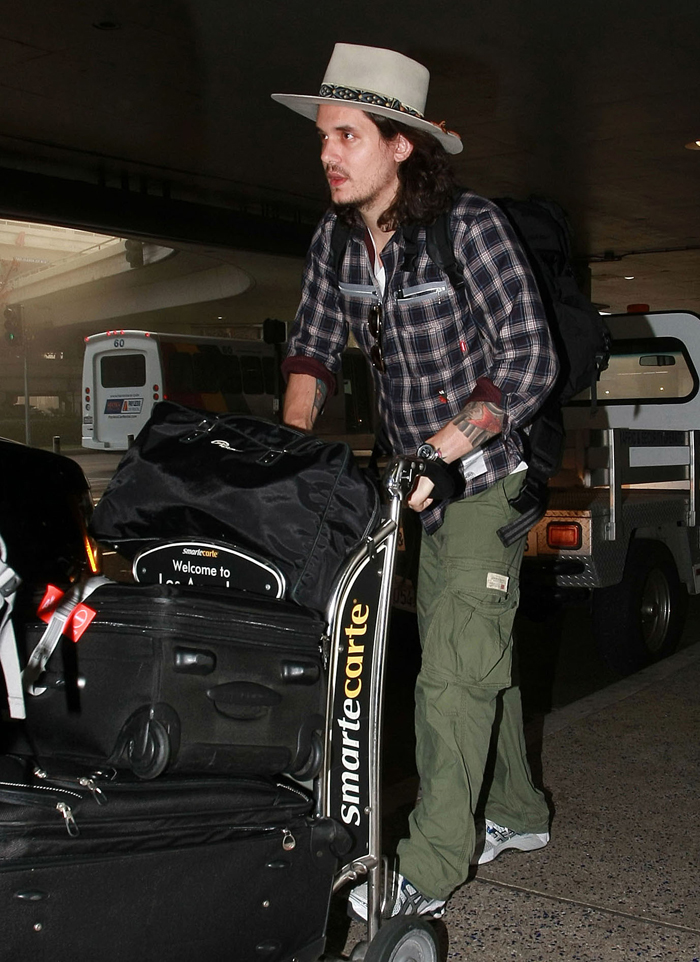 Photos courtesy of Fame/Flynet and WENN