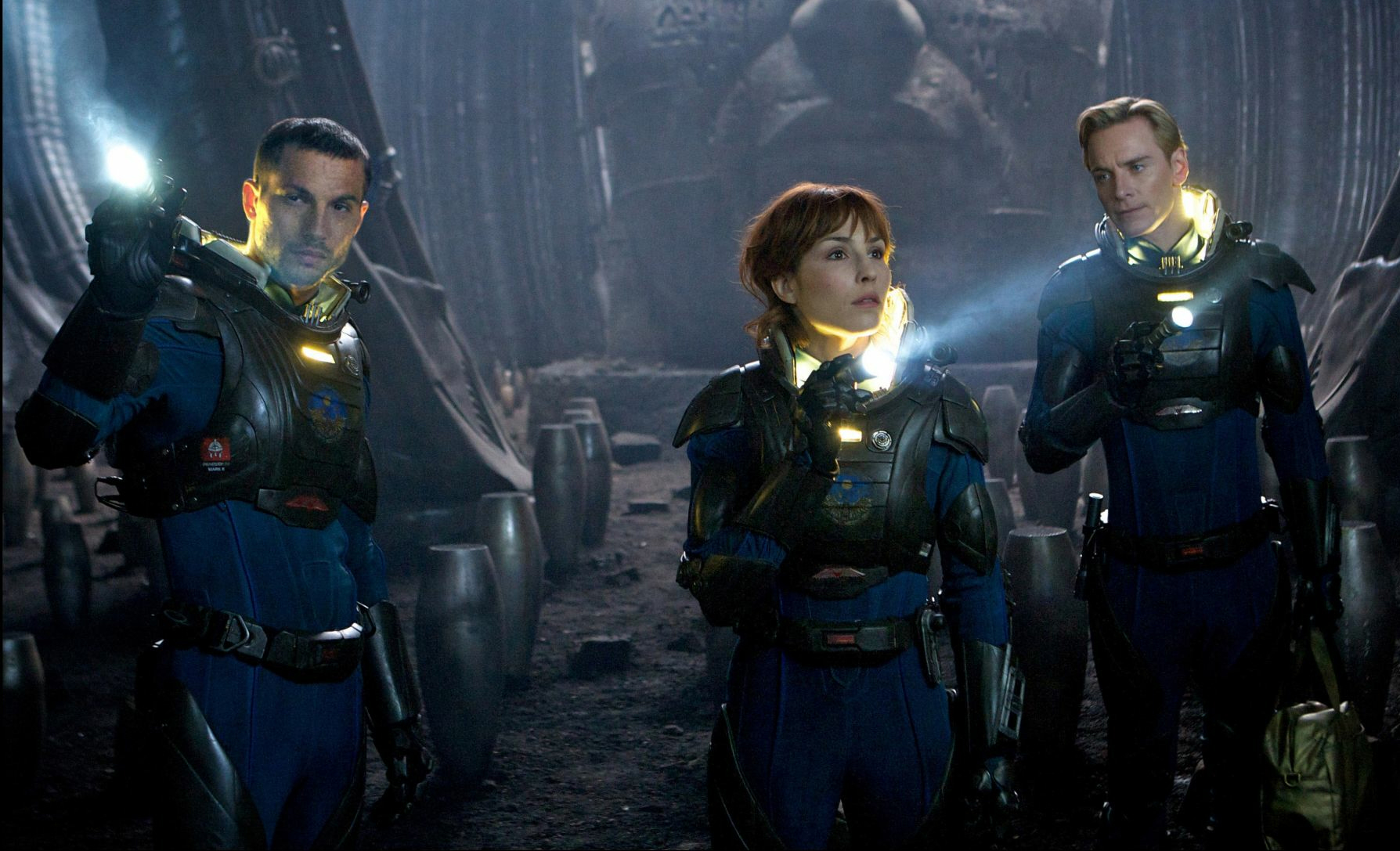 I went to see Prometheus this weekend. I wasn't alone – Ridley Scott's kind-of/sort-of Alien prequel ended up making $50 million in the US over three days (Friday through Sunday), and it came in second at the box office. Surprising no one, Madagascar 3: Europe's Most Wanted won the box office battle with more than $60 in its opening weekend. Family-friendly films, cartoons especially, they always do well. The top five was rounded out by (in order): Snow White and the Huntsman, Men in Black III and The Avengers. Both Madagascar 3 and Prometheus are doing really well overseas too.
Many are calling Promtheus's opening "strong" and "proof" that Ridley Scott and Damon Lindelof (the screenwriter) have some kind of magic touch. Would you like to know what I thought of the film….?
***SPOILERS***
This isn't a full review or anything, mostly because I'm still trying to figure out if I liked the movie. I didn't think Prometheus was "great" or mind-blowing or anything like that. It actually reminded me a lot of Lost – debates about science versus faith, debates that go nowhere, plot points forgotten and never resolved, more questions than answers. I think the performances by all of the actors were much better than the meandering and sometimes stupid script deserved.
Obviously, I saw it for Michael Fassbender (mostly) and a little bit for my girl Noomi Rapace. Noomi plays the lead character, and I really hoped she would be strong, tough and kickass in the vein of Sigourney Weaver's Ripley. Noomi wasn't. It wasn't her fault. Damon Lindelof has issues writing for women. Noomi did the best she could do, but at the end of the day she really wasn't kicking anybody's ass and some of her lines made me roll my eyes. I will single out Logan Marshall-Green – he's really sexy in motion, and he has a great body, and I was genuinely sad when some stuff happened to his character. Charlize Theron's part was basically a throwaway – it felt like she could have been a cut-throat, manipulative hardcore bitch, but again: Lindelof cannot write for women and her character felt like they were trying to give the audience a "reason" to understand why she was the way she was. Idris Elba was basically sleepwalking through his role. Eh.
Do you want to hear more about Fassy? His dong-bot David was the opposite of sexy. He was a cold, freaky bastard and Fassy played him very asexual. There's a scene – one of my favorite, crazy, "WTF?" scenes in the beginning – of David bleaching his roots while watching Lawrence of Arabia. And it stuck with me because… robots have hair that grows? And David wasn't a natural blonde? And a robot decides to dye his hair? So f–king random. That's what the movie was full of – random crap like that, and it's like you were supposed to put all of these BS pieces together to form some kind of monumental realization about faith and mankind… and it was just kind of meh.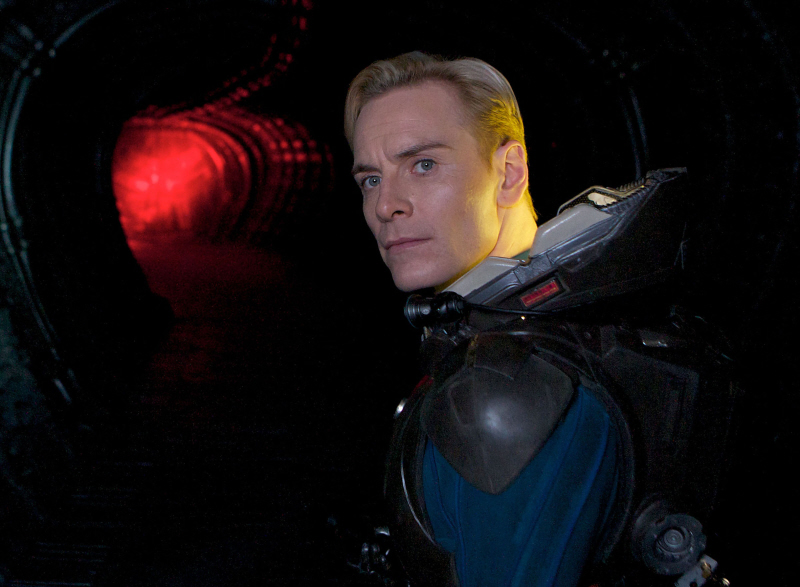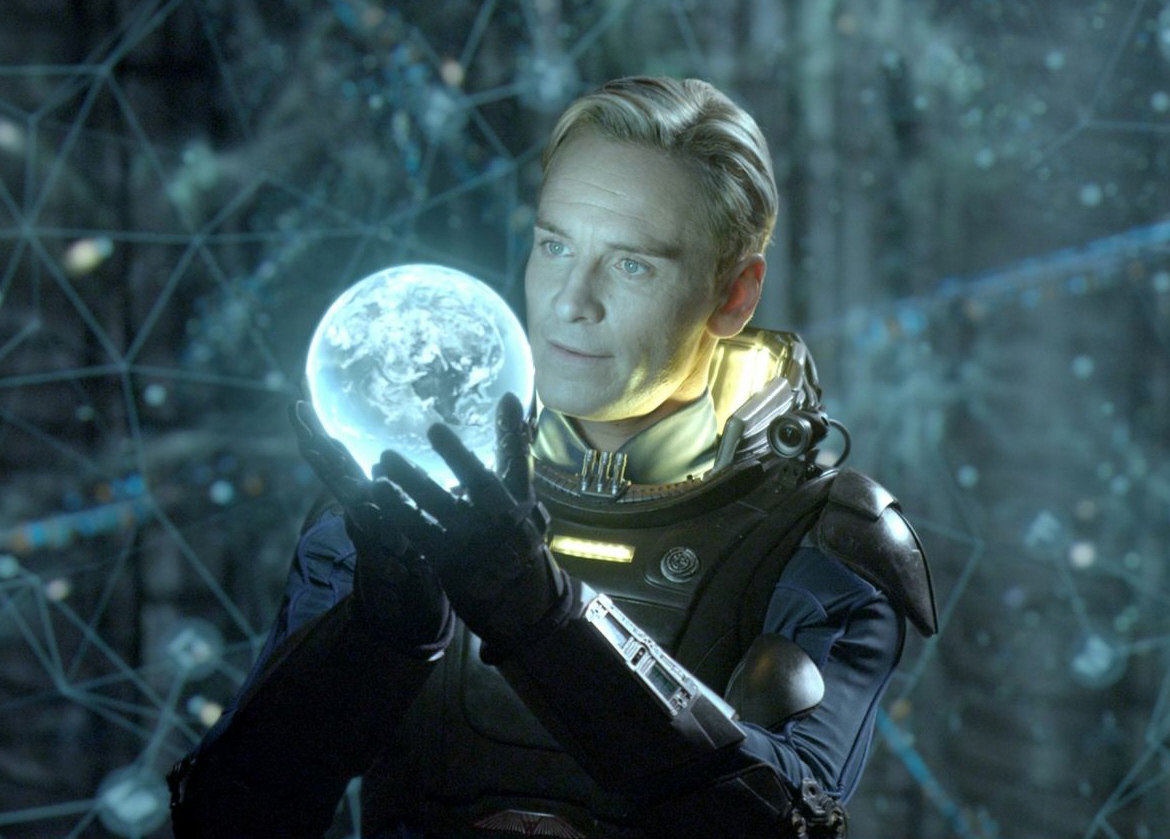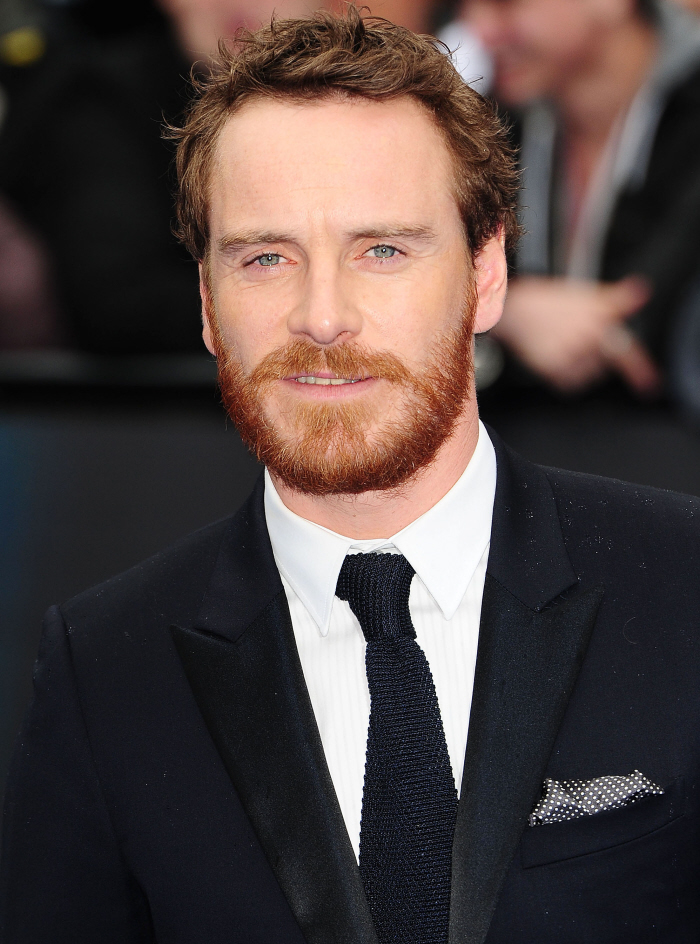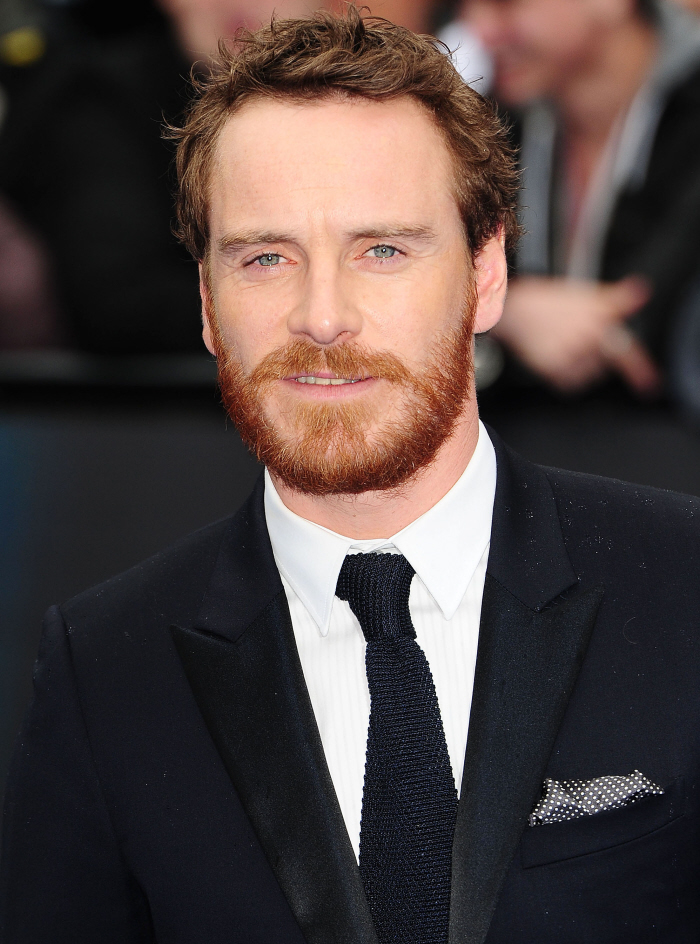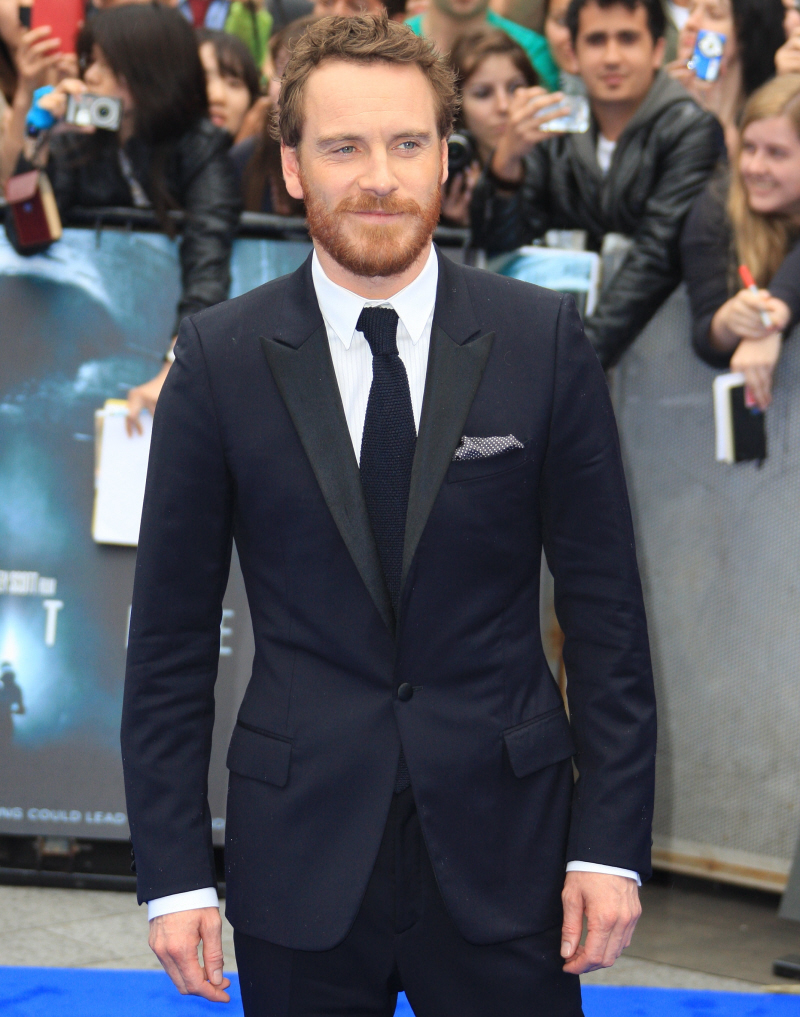 Photos courtesy of All Movie Photo, WENN.