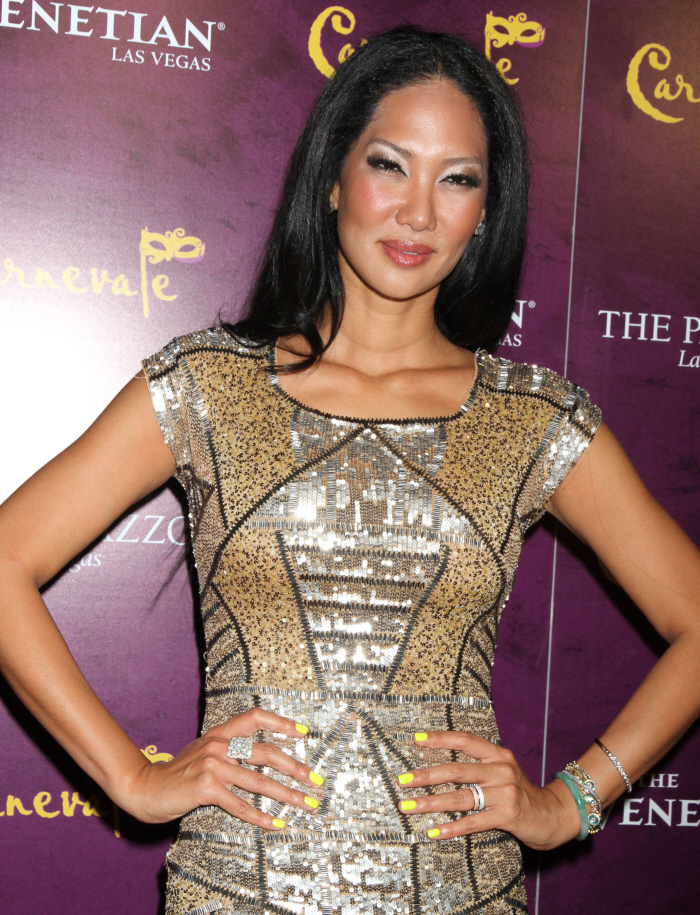 These are some new photos of Kimora Lee Simmons in Las Vegas last night. Kimora was hosting the premiere party for The Venetian's new show, Carnevale. CB and I have been trying to figure out what's going on with Kimora's face. My initial reaction was that Kimora had simply gotten some Botox, maybe some fillers, and she had lost some weight recently. But as I'm looking at the side-by-side… now I'm kind of wondering if Kimora's transformation is partly surgical.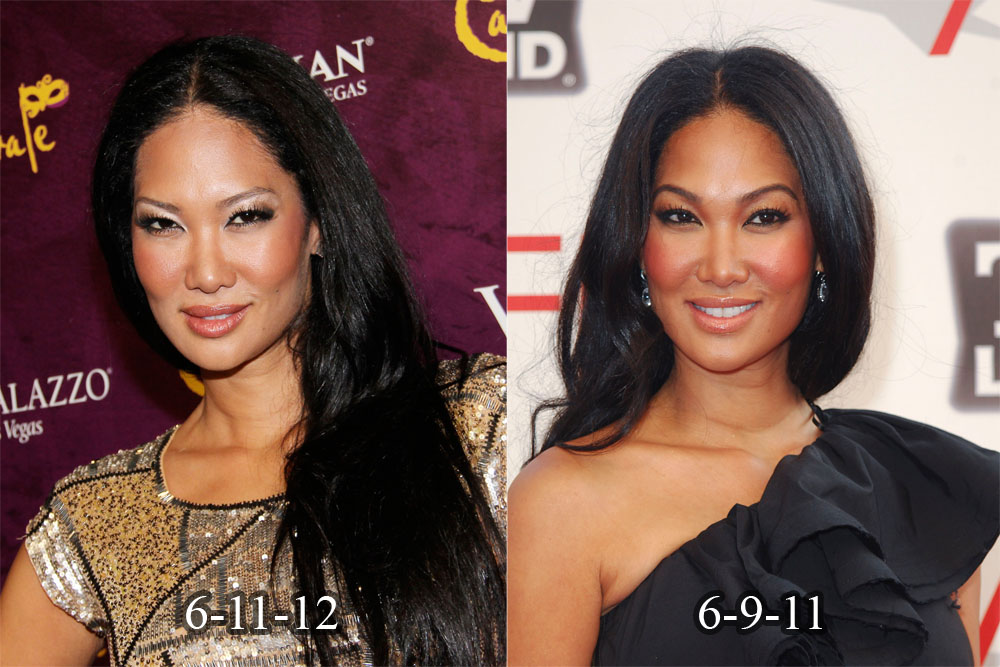 See? I can't put my finger on it. Eye job? Or just Botox?
As you can imagine, Kimora was flying solo in Vegas – no Djimon Hounsou. Last week, reports began circulating that Kimora and Djimon had split up after several years together – I always thought they had gotten married, but as it turns out, nothing was official. They have a three-year-old son, Kenzo, together. Initially, the reports claimed that Kimora and Djimon had split after a huge fight about money. But now it's looking like the split was a bit dirtier:
Did Kimora Lee Simmons lose Djimon Hounsou because of a beef with Kola Boof? The Sudanese-Egyptian author and poet who claims that she was once Osama Bin Laden's mistress, says she broke up the Glamazon and the "Gladiator" actor's relationship as "revenge" for Simmons' cruel treatment of her.

On Tuesday, we reported that Simmons, 37, and Hounsou, 48, had split after a source close to the couple said they'd had "a big fight over money." The story took another turn on Thursday when a source suggested that we contact Boof to ask if she'd played a role in the split. Boof's response: "I am the reason that they broke up."

The author of "Diary of a Lost Girl: The Autobiography of Kola Boof" — in which she chronicled her bin Laden connection — told us via email: "I have slept with Djimon Hounsou throughout his marriage to Kimora Lee Simmons," adding: "I don't think it's a secret to people in Los Angeles."

Boof was clear-cut about her reasons for the alleged affair. "I am not in love with Djimon Hounsou & he is not in love with me," she wrote. "The only reason I had sex with him was to get revenge on Kimora."

Boof wrote that her beef with Simmons stems from something that happened while she was being treated for "brain cancer" at the Loma Linda Cancer Center in 2008.

"Kimora nearly destroyed my life and my children's lives," the author claimed. "She is a lecherous, two-faced, money-obsessed witch and a delusional snob."

Boof declined to reveal exactly what Simmons allegedly did to spark her fury. "It's just too much," she wrote.

Boof had kinder words for Hounsou, who hails from Benin, West Africa. "Djimon is a great human being. He's just lost in a culture he doesn't understand," she wrote. She also pronounced the "Amistad" actor a "sexual athlete," who inspired a character in her most recent novel, "The Sexy Part of the Bible."

"Seahorse, the male lead character, is based on Djimon and our personal sex life [over] the last 4 years."

A look at Boof's Twitter feed reveals that she tweeted about her affair with Hounsou in January and February. "I f—ed her husband more than she did," she tweeted on Jan. 28.

Boof explained that her affair with the actor started "because I had just lost my husband. We were lonely and intended to have sex only once, but then we had chemistry and became addicted."

Boof also indicated, however, that she'd kicked her Hounsou habit.

"Now that they are 'separated' (and trying to hide that fact), I have no interest in sleeping with him further," she wrote.
Damn, that's some dirty, cold business. Is it okay if I have no idea who Kola Boof is? I really don't – I've never heard of her before today. So, she boned bin Laden AND Djimon Hounsou? And she has a Twitter feed in which she brags about her sexual conquests? And she only slept with Djimon to "get back" at Kimora? Why not just sleep with Djimon because he's one sexy MFer? Lady, you're making this WAY too complicated.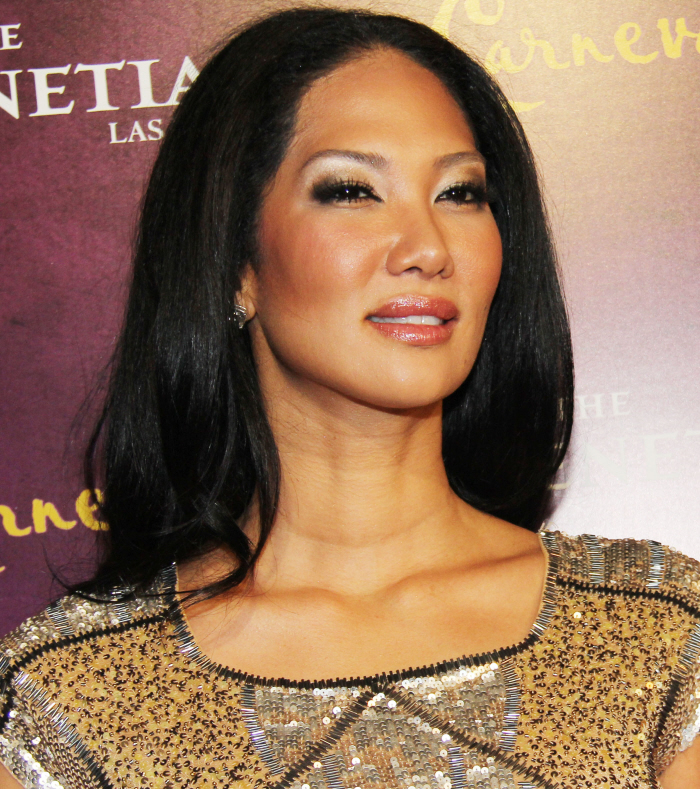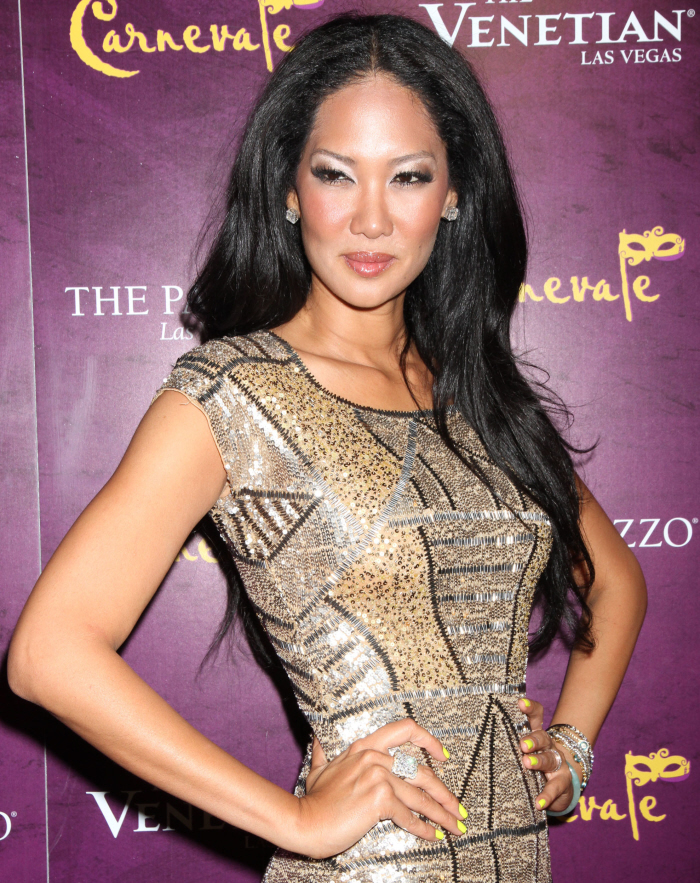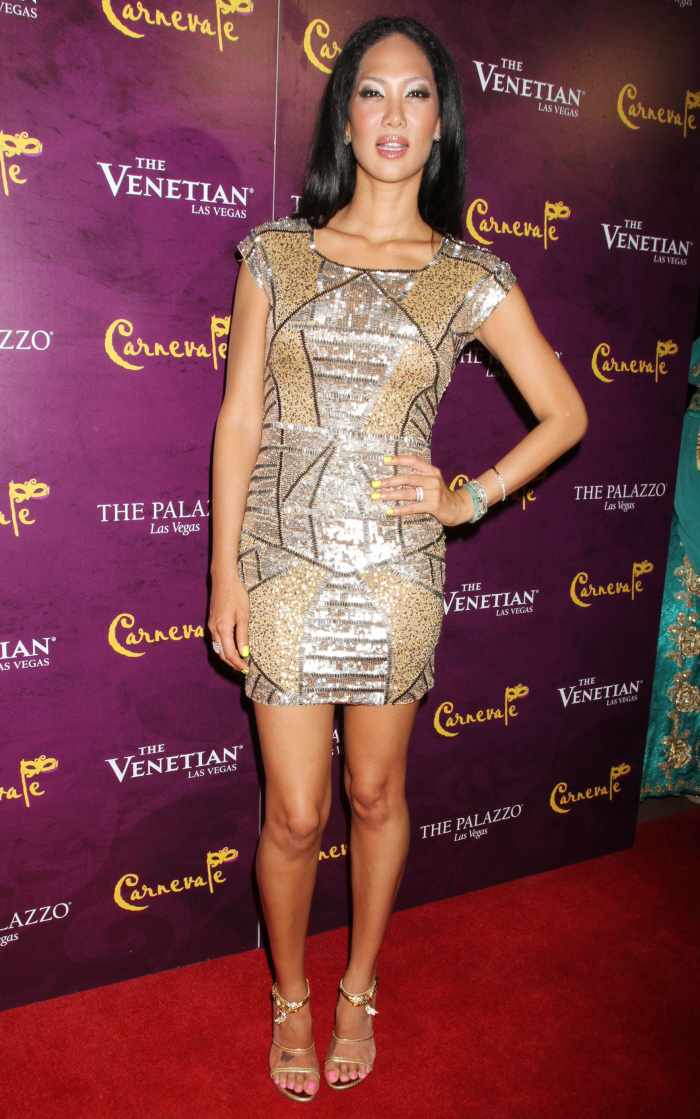 Photos courtesy of WENN.