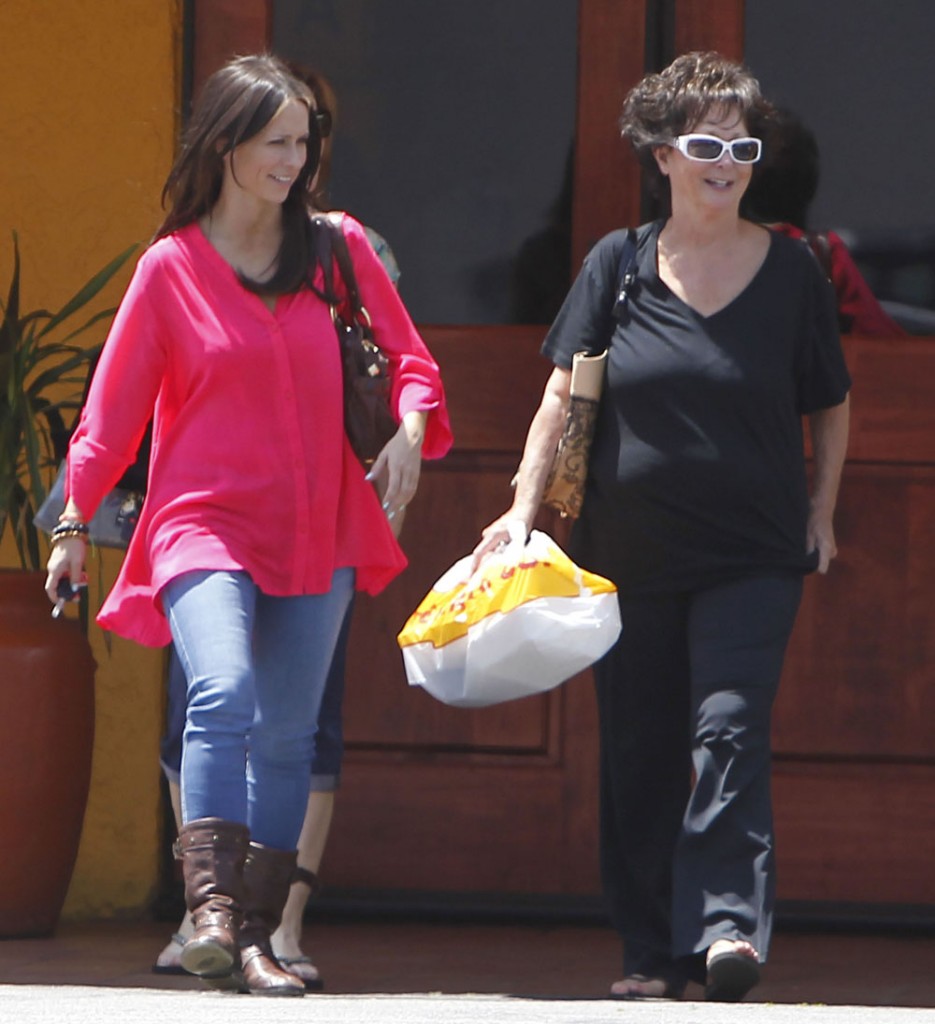 This news really made me feel for Jennifer Love Hewitt, and to identify with her. Her mother just passed from cancer at the age of 67. My mom is around that age, and I can't imagine how devastating it would be to lose her. So I'm thinking of J.Love and hoping that she's ok. Jennifer's mom moved to L.A. from Texas when Jennifer was just 10 in order to help her daughter pursue an acting career. The two were particularly close, and Jennifer lived with her mom until she was into her 20s. The last photos we have of the two of them together are from this Mother's Day just a month ago. (They're the photos with both Jennifer and her Mom in white dresses.) So they probably spent a lot of time together and this has got to hit her hard. Here's more:
Jennifer Love Hewitt's biggest supporter has died.

The actress's mom Patricia, 67, lost her battle with cancer on Tuesday, Hewitt's rep announced in a statement.

"Her family mourns her loss," the rep says. "She was an angel to all who knew her and they are grateful she is now in a better place. They ask for privacy at this difficult time. No further details are being provided."

Hewitt, 33, who kept her mom's illness private, appreciated her acceptance of the career decisions she made.

For example, the actress's mother was able to find her role as a prostitute on The Client List "hilarious," Hewitt joked two years ago.

"She was like, 'So let's review … For 15 years people have been talking about your boobs. Earlier this year, you wrote about your hoo haw in a book. Now you're playing a crack ho on TV.' She was like, 'Do you think maybe you could do an animated movie next?' "
[From People]
I checked J.Love's twitter account, and she normally tweets constantly, but she went quiet a few days ago and her last tweet is on June 11. She said she was headed to Monte Carlo at that time, and OK! reports that she flew back to L.A. after her mother passed. This is sad news, and I hope Jennifer has friends and family around her for support.