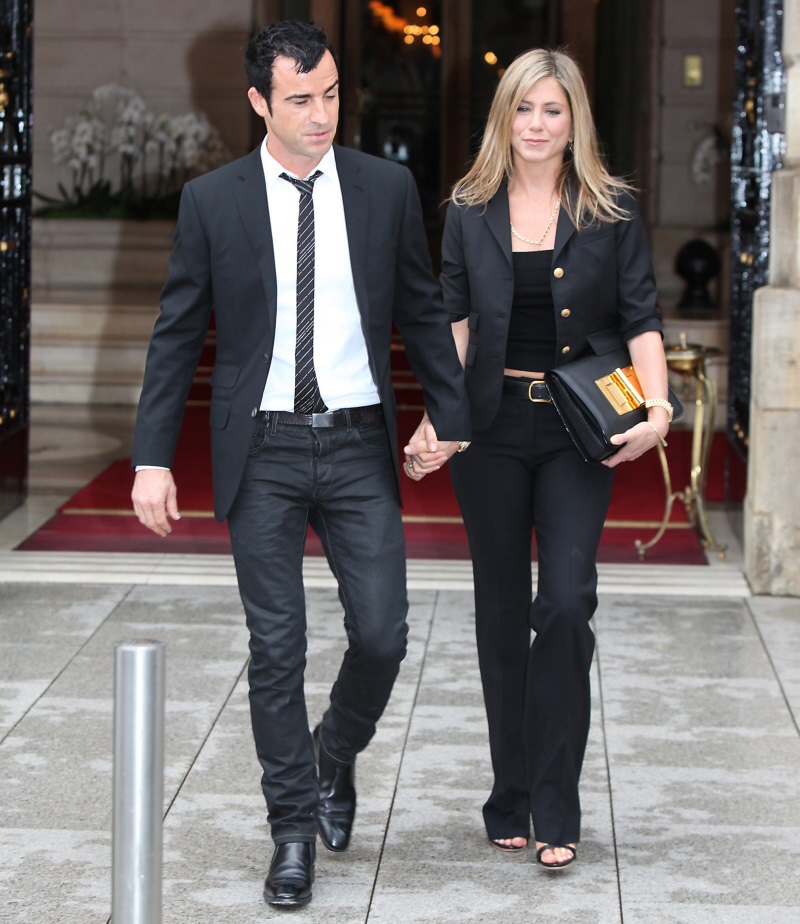 More photos of Justin Theroux and Jennifer Aniston in Paris. It looks like they're settling in for a real romantic holiday/vacation. Maybe a little work with their pleasure? I wonder when the Paris premiere for Rock of Ages is scheduled? NO! Of course not. If anything, this is all early promotion for the SmartWater commercial that Justin is writing for his girlfriend. In these photos, like in the photos from earlier this week, Justin and Jen seem to be well-coordinated. Again, I like Jennifer's outfit, but I've got to ask a weird question: why are all of her pants looking so bunchy and uncomfortable in the crotch lately? Am I imagining that, or do all of her pants look like they're pinching her crotch-thigh area? Anyhoodle, JustJen has been enjoying the food and the atmosphere in Paris:
Jennifer Aniston and Justin Theroux are continuing to live it up on their Parisian vacation, with Aniston taking her beau to some of her preferred haunts around the city.

The couple dined at celebrity hotspot Ristorante Le Stresa, one of Aniston's favorite restaurants, late Tuesday night, enjoying a leisurely 90-minute dinner with a female friend of Aniston's before returning to their hotel.

Aniston, 43, had an arugula and parmesan salad and a diet soda at the Italian eatery, while Theroux, 40, opted for pasta carbonara. They also shared a tomato-and-mozzarella thin-crust pizza.

According to Toni Faiola, who works at the family-owned restaurant, the actress was "like she always is: very charming."

On Monday afternoon, Aniston also did some vintage shopping, buying five 1970s Hermes belts from Dider Ludot's one-man boutique in the arcades of Palais Royal.

She and Theroux spent about 30 minutes in the store, according to Ludot, who described them as "a very cute couple."

"There was a lot of tenderness and talk between them," Ludot told PEOPLE. "They seemed a good fit."
You go to Paris and eat a salad? No disrespect – I love a restaurant salad too (I can never get a Caesar salad to taste the same at home). But you're in Paris, you're with your hipster lover… drink some wine. Eat a pasta dish. Don't order the same thing I get at Applebee's.
Meanwhile, Star Magazine claims this week that Jennifer and Justin flew to Paris "to spice up their sex life in a make-or-break attempt to save their relationship." Allegedly, they've been "miserable" lately and they're trying to "reignite their passion" after spending the past few months fighting about Justin's ex, Heidi Bivens, as well as fighting about babies and marriage. But! A "Theroux insider" (???) told Gossip Cop that the story is "nonsense" and "The trip has been planned for a while. It's called 'a summer vacation.'"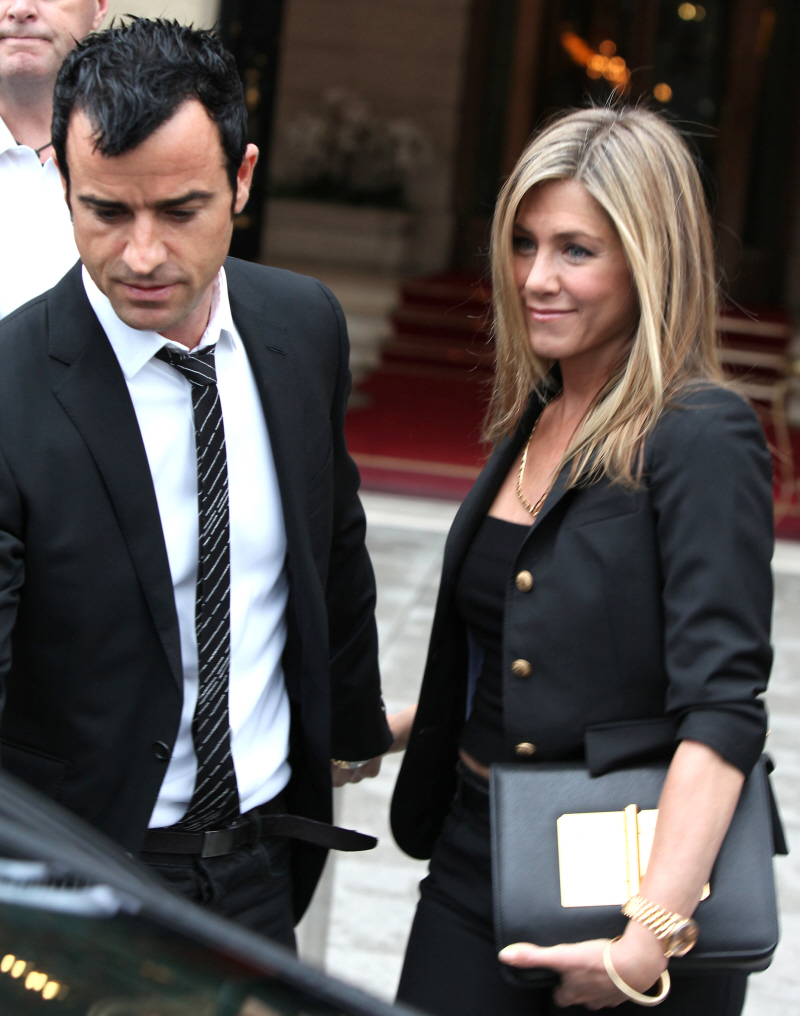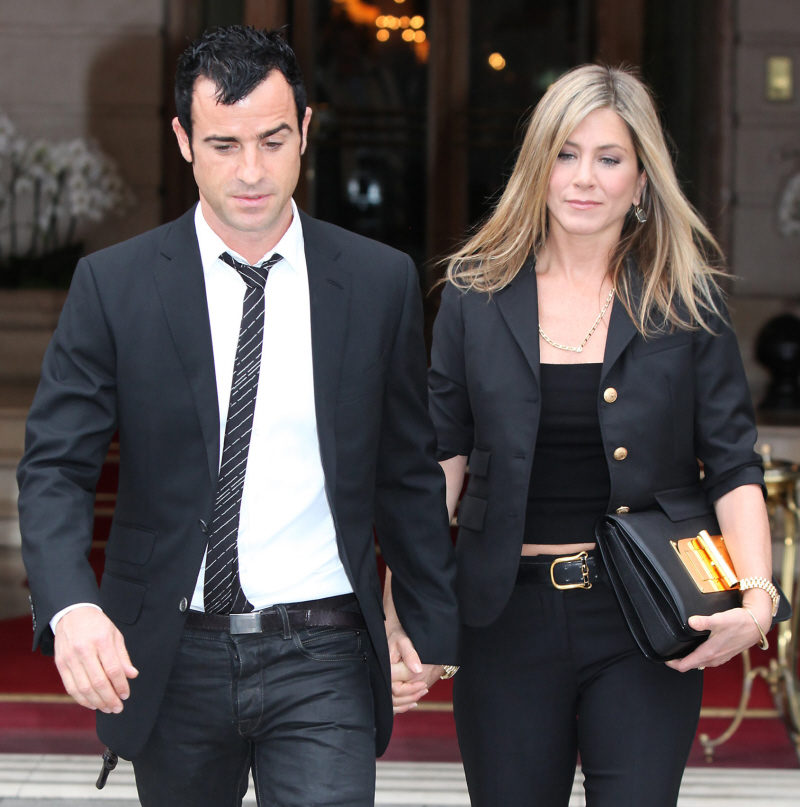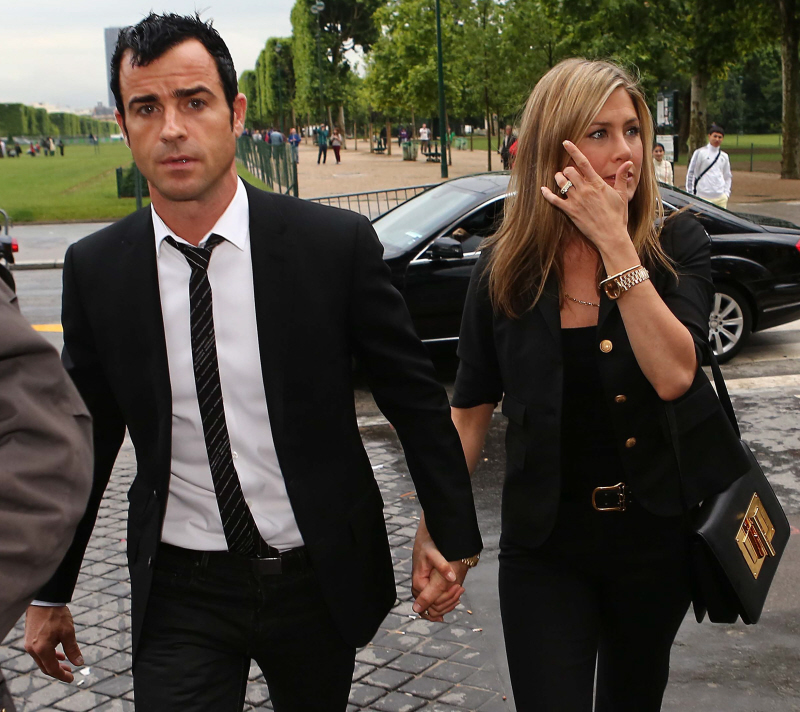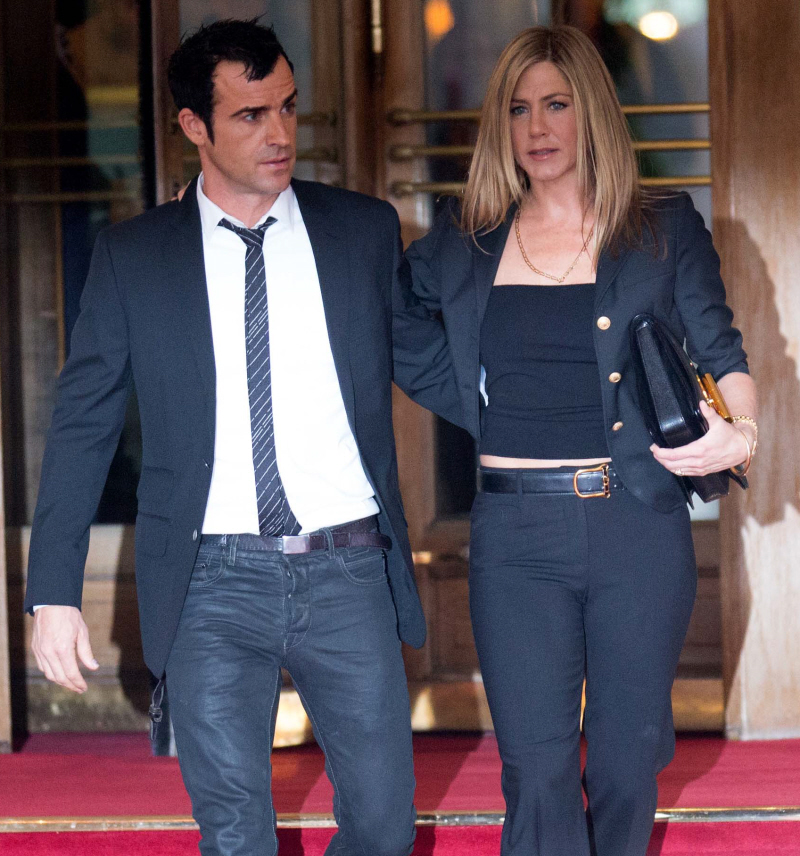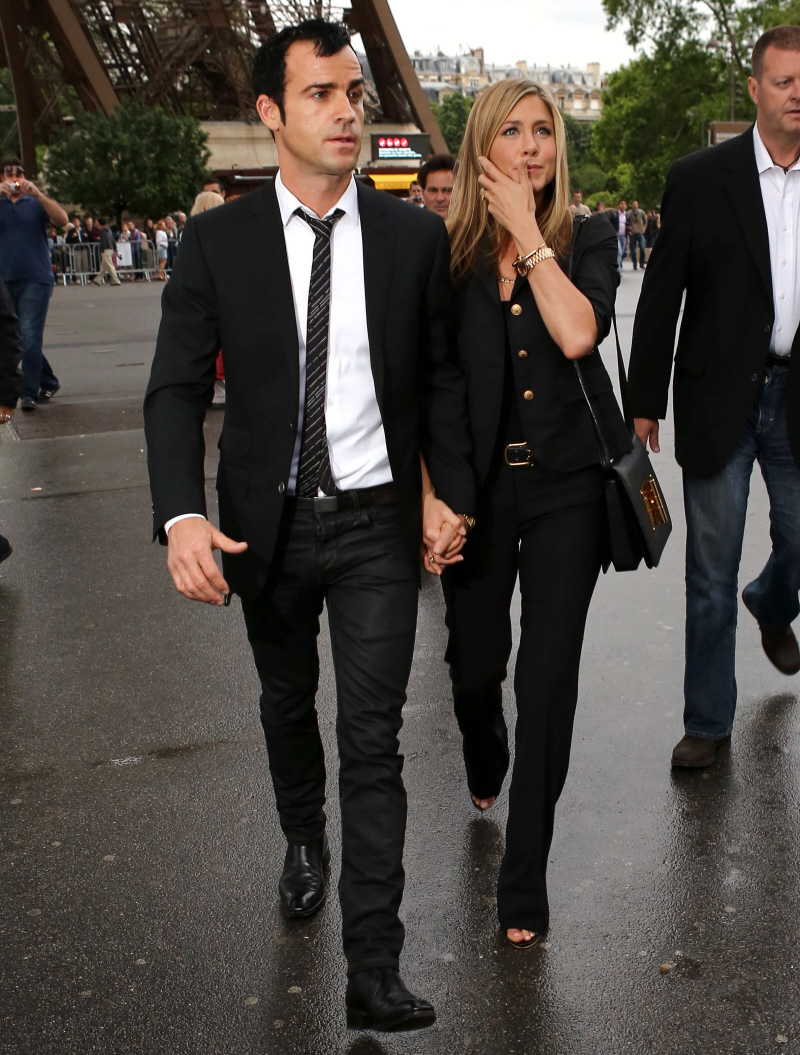 Photos courtesy of Fame/Flynet.