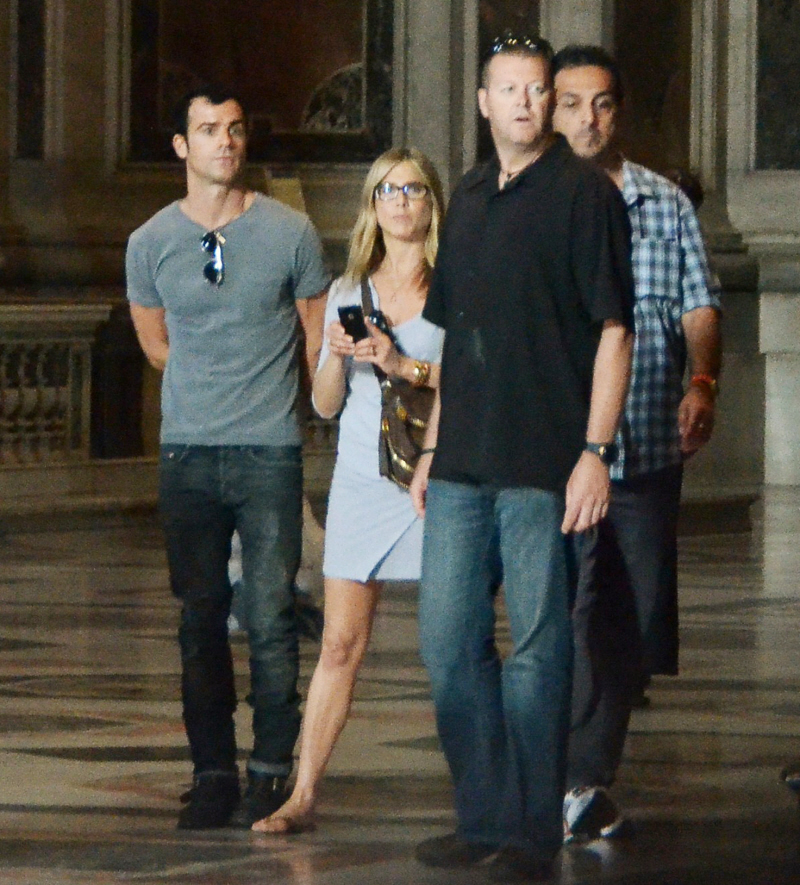 After spending a surprisingly paparazzi-friendly week in France, Jennifer Aniston and Justin Theroux flew to Rome last Thursday, where their European "summer vacation" continued unabated. If they just stuck to Rome proper, I don't think this leg of their holiday would be that big of a deal. But they also went to Vatican City, and controversy followed. Although Justin was dressed in his normal hipster duds (skinny jeans, a "keeping it real" t-shirt), Aniston's normal clothes were a problem – she wore a short gray-blue skirt and a tank (with no bra). That's a lot of skin (and nip) for the Vatican. The Vatican has rules about dress code. Seriously!
They are well known for their strict rules on dress code and many a tourist has been turned away for not adhering to the easy to follow rules. However, it looks like the Vatican has become a little lenient with their policy when it comes to Hollywood superstar Jennifer Aniston.

The 43-year-old was pictured walking around St. Peter's Basilica in the Vatican City wearing an extremely short grey dress that would have clearly been too high for the sacred religious site.

The catholic state is very clear on what is and is not acceptable to wear but, it appears that Jennifer was given special treatment as she took in the sites. As a VIP visitor the former Friends star even had a special uniformed guard follow her around the area as she and boyfriend Justin Theroux walked around. The ruling on respectable clothing is applicable to both men and women with neither sex being allowed to show their knees when in the basilica.

On saintpetersbasilica.org it states: 'The Dress Code is strictly enforced at St. Peter's Basilica. No shorts, bare shoulders or miniskirts. This applies to both men and women. Even if you get through security, you will be turned away by the attendants at the door.'

Although Miss Aniston did cover her shoulders in a matching grey cardigan, she was still massively in conflict with the straightforward regulations by wearing a dress that fell well above the knee. After a lovely week long break in Paris, France, Jennifer and Justin arrived in Rome yesterday and headed straight to see the world famous sights.
If I had my own city, I would have a dress code of "No skinny jeans, no bangs and no pleats allowed." But that would be FASHION not because I thought showing off your body is somehow gross or nasty. As for Aniston and her special treatment… eh. Maybe the Pope loves Friends? Probably not.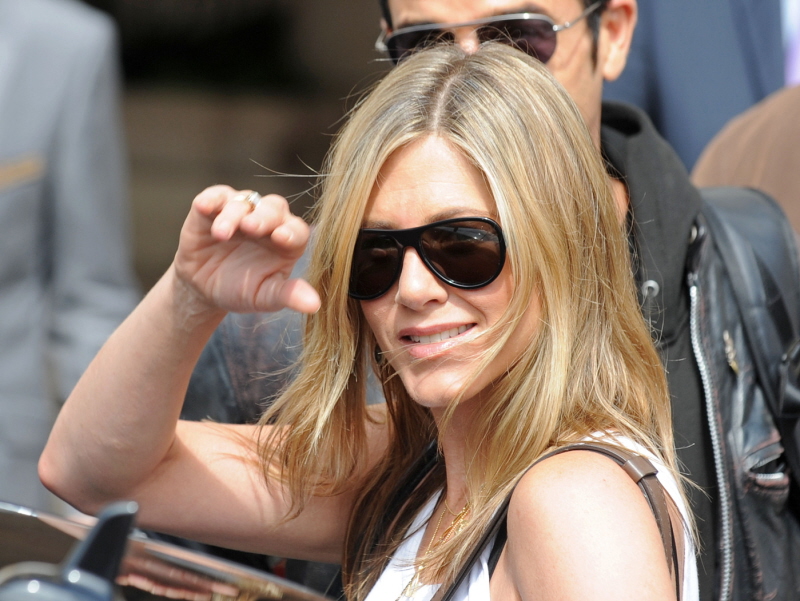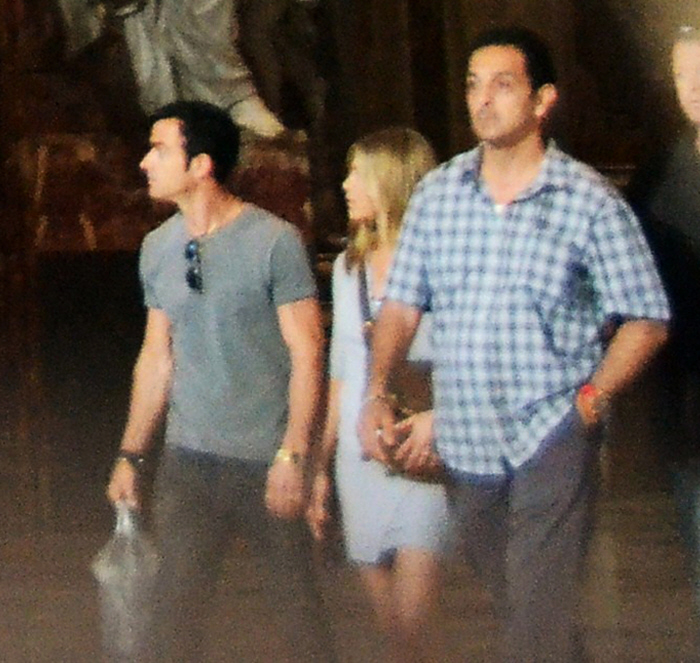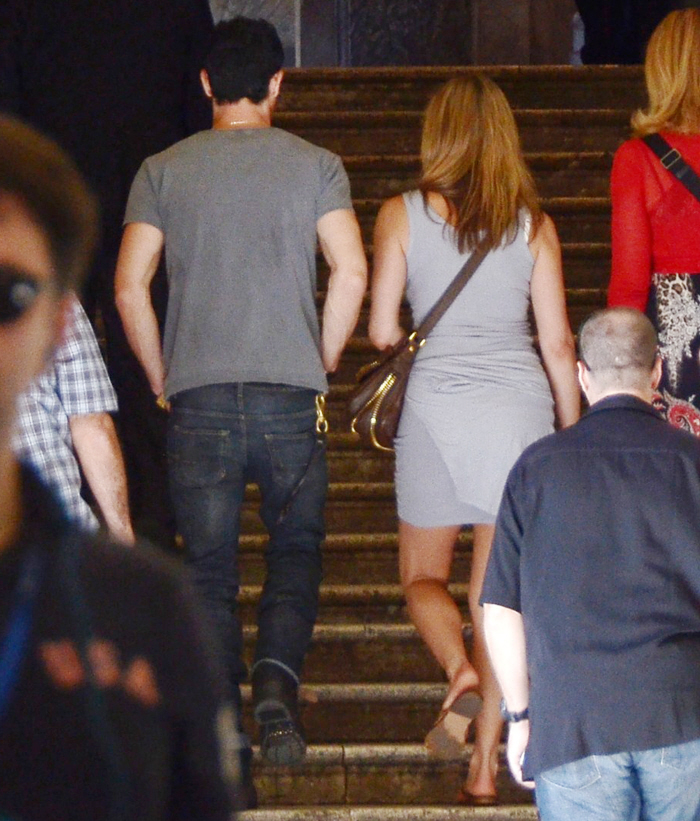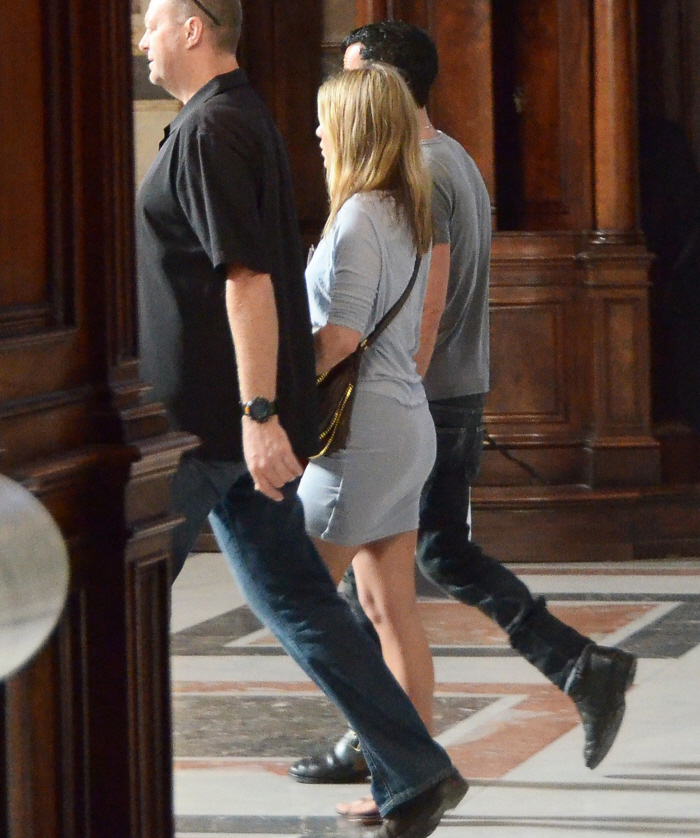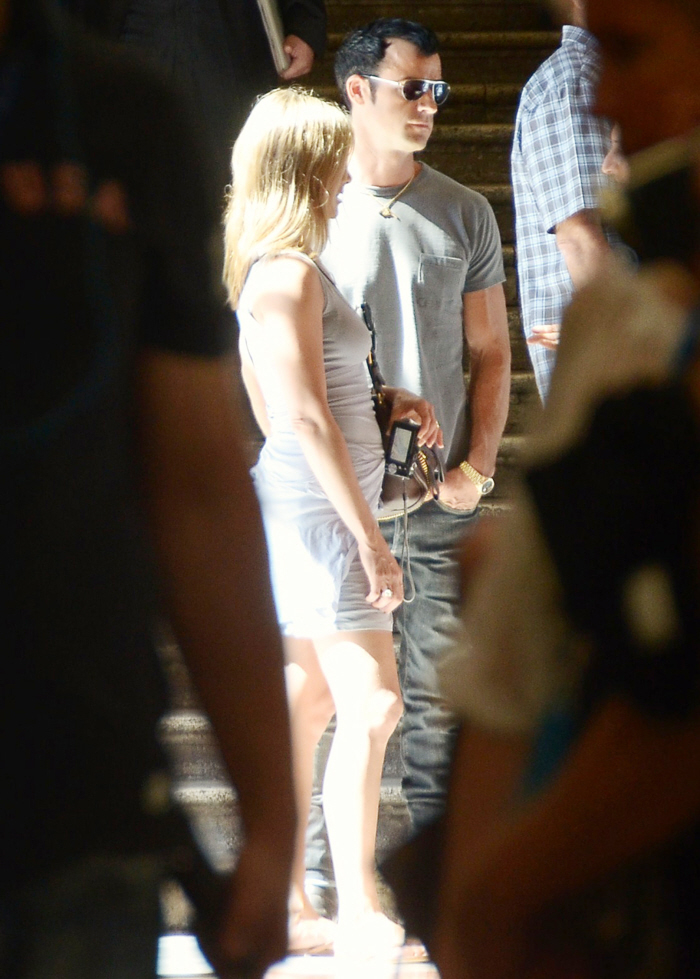 Photos courtesy of PCN and WENN.