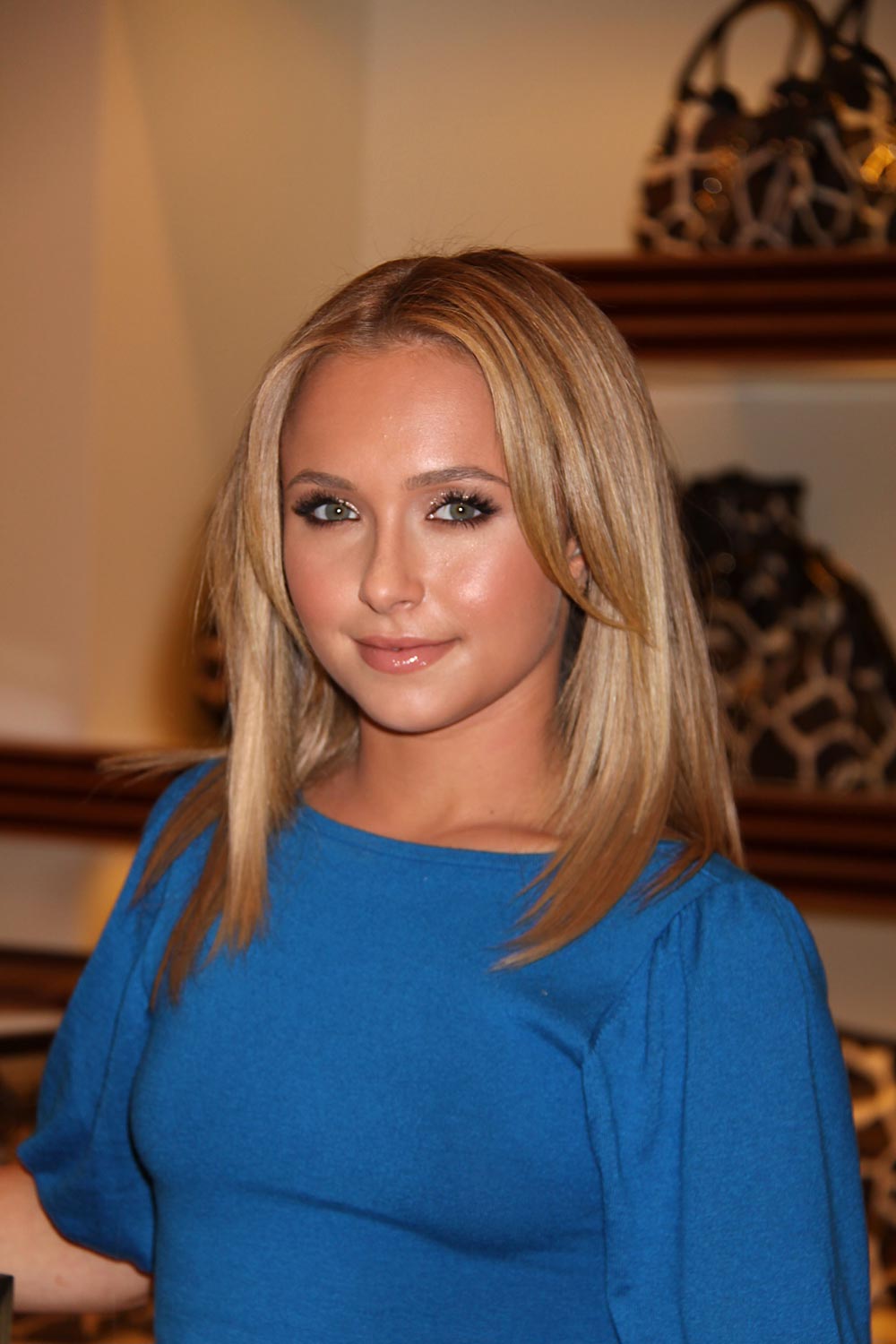 Hayden Panettiere skyrocketed to fame as the center of the TV show Heroes' enigmatic tagline "Save the cheerleader, save the world." Her long blonde hair and blue eyes personified the perfect American girl-next-door – except her character Claire can't be injured.
Some TV stars have contracts that forbid them from cutting their hair (think David Krumholtz of Numb3rs). Hayden apparently doesn't have such a contract. Earlier this year, she showed off a new short haircut that accentuates her perfect cheekbones, but is also costing the producers of Heroes a lot of money, according to In Touch.
The 19-year-old debuted a cropped bob back in June, but it clashed with what's happening on-screen. "They need her to have long hair for her character," an insider on the set tells In Touch, adding that for continuity, the show has had to dish out lots of cash for hairpieces. "They're made of real hair so they're costing at least $6,000 for every fitting."
[From In Touch, print edition, December 1, 2008]
Heroes' debut season was phenomenal, but since then the show has been losing viewers due to the addition of too many characters and convoluted plotlines. Two of the show's producers were recently fired due to "creative differences."
On the personal front, Hayden and costar Milo Ventimiglia are moving in together, according to Star.
Hayden recently plunked down $2.6 million for a three-bedroom, three-bath house high in the Hollywood Hills and has asked her 12-year-older Heroes costar Milo to be her roomie! "She's very much in love with him and wants him around all the time," says an insider. "This way, they can even carpool to the set together." Even Hayden's mom, Lesley, has come around to the idea. "She lives down the street from Hayden, so she can keep an eye on her," adds the insider. "Hayden's a good kid. She's not going to do anything wild."
[From Star, print edition, December 1, 2008]
Hayden seems to be the rare teen star who isn't always in the tabloids for drugs, partying and dating a new guy every other week. Maybe that maturity will help "Halo" stay a couple, despite the age difference. But I'm cynical, especially when Heroes goes off the air and she remains the more famous of the two. Hollywood is notoriously hard on star couples, even ones angelically nicknamed "Halo."
Hayden Panettiere is shown premiering her new clutch bag for Dooney & Burke at the Venetian hotel and casino in Las Vegas on 11/22/08. Credit: WENN