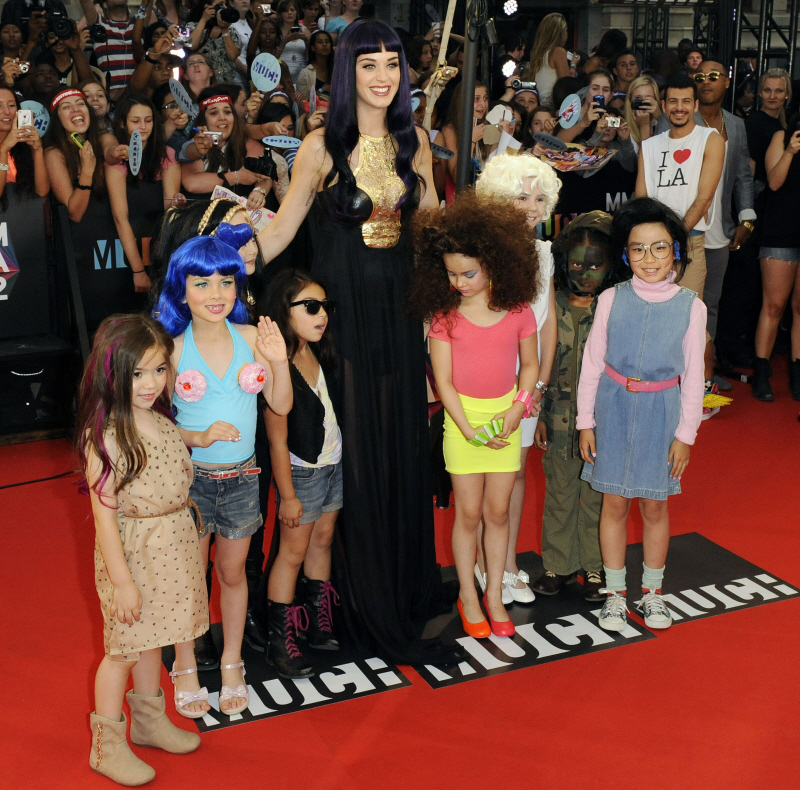 I'm not a prude. I know that's the first thing a prude would say, so maybe I should just own it and move on. I'm not one of those pearl-clutchers who thinks that exposing children to a nip is some devastating, awful act. That being said, Katy Perry's "act" continues to piss me off. It's not that she's exposing her body – it's the way in which she exposes herself, and the way she combines very cartoony, kid-friendly imagery with very adult and inappropriate imagery and themes. It bothers me that she combines everything.
These are photos of Katy at last night's MuchMusic Awards in Toronto. I've looked through all of the photos, and I've gotten a sense of what the vibe for the show was like – much more kid-friendly than, say, the MTV Music Awards. The MTV Music Awards are for teenagers – MuchMusic is for tweens and younger. Justin Bieber was there, as was Carly Rae Jepsen, Selena Gomez and whoever your Canadian tween cousin would want to see.
Now, Katy changed outfits several times. One dress for the red carpet (the black and gold Vawk gown) is fine. She wore a few different outfits during the show, and then THIS happened: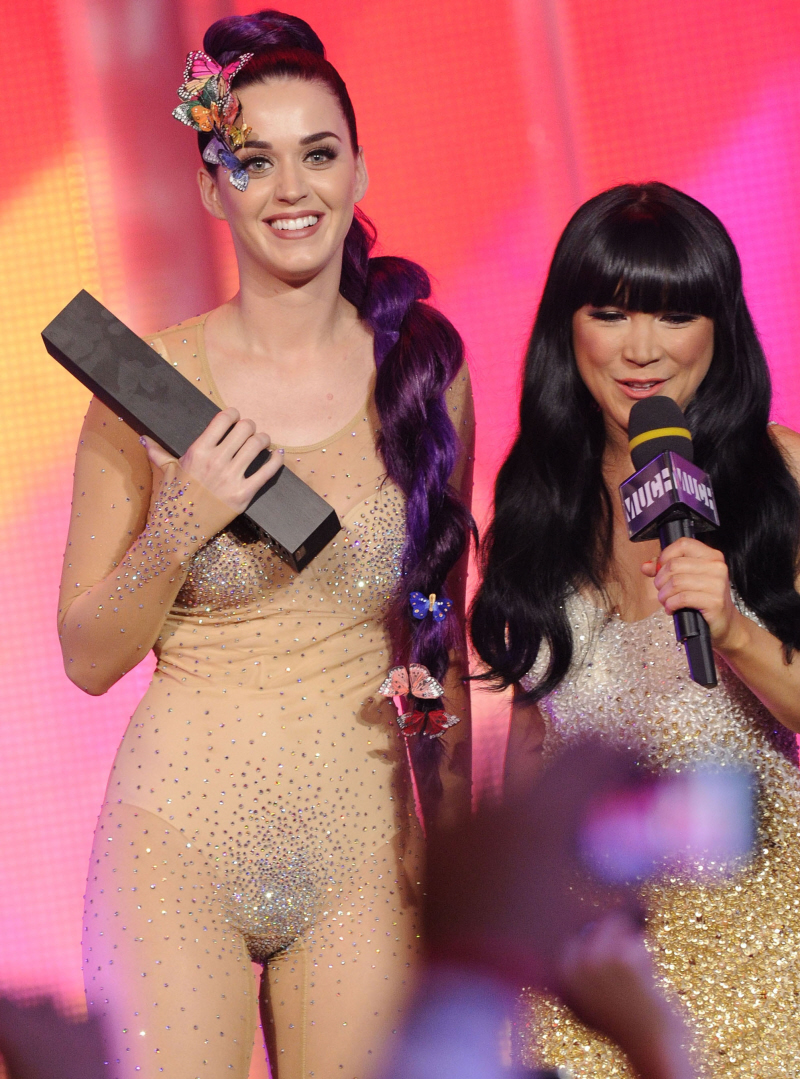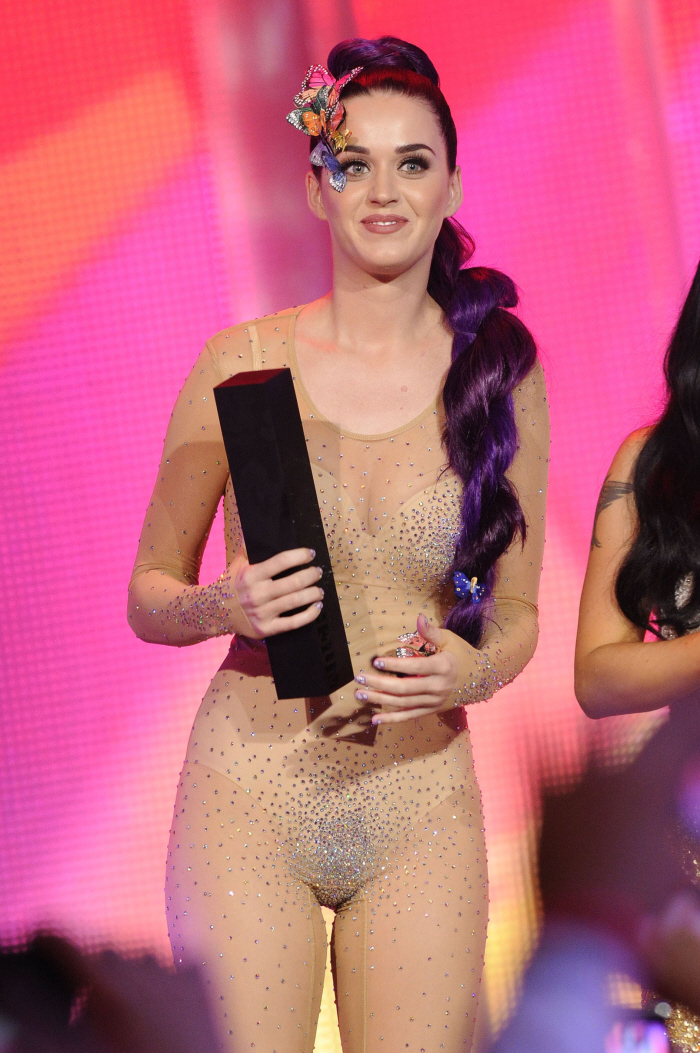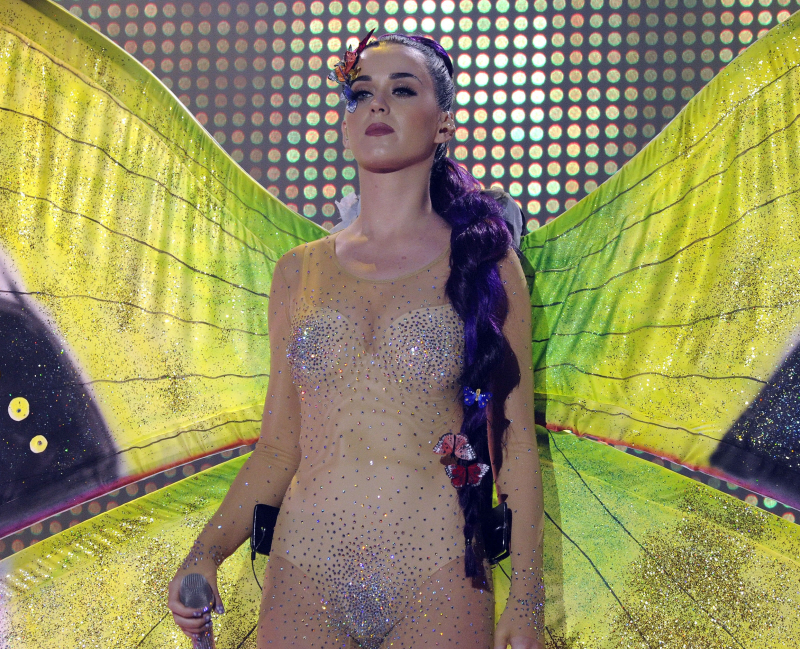 Is she too exposed? Am I just overreacting to a concentration of crotch bedazzles, which give the shadowy effect of beav? No, I don't think so. The Mail has more photos from the show, and it becomes clear that Katy's bodysuit was WAY too see-through for a kids' show. So… am I overreacting? Did Katy do this because she's desperate for attention? Did she just not realize how inappropriate her costume was?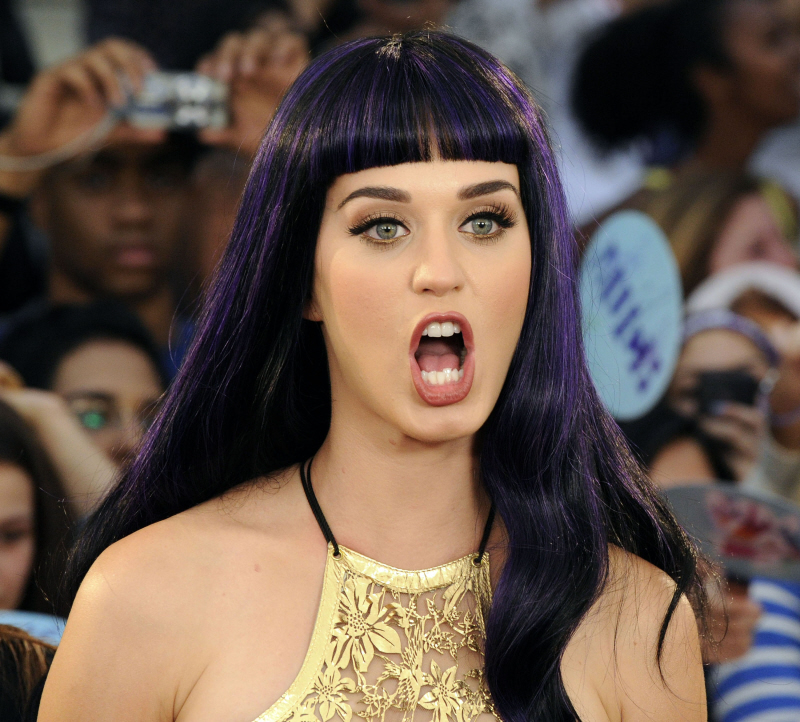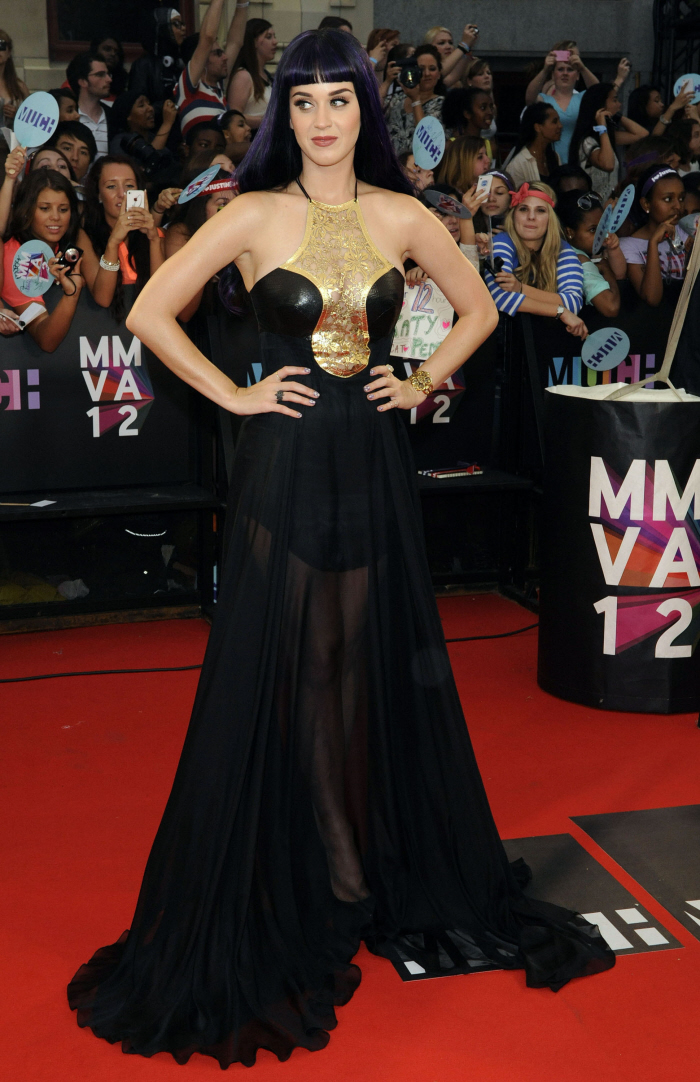 Photos courtesy of WENN.