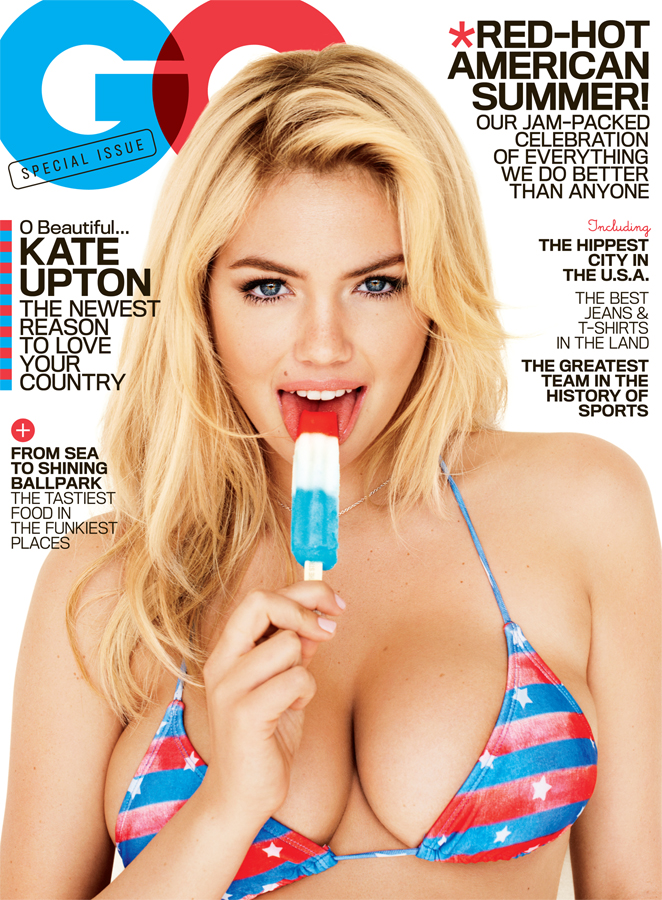 I just looked through GQ's completely NSFW slideshow for their July cover girl, Kate Upton, and while I admire this girl's figure, I found the photos to be kind of gross. Guess who photographed her? Terry Richardson. Yes. So the shoot is what you would imagine, only with more water everywhere and at this point I can pretty much draw Kate's breasts from memory. I'm guessing this Uncle Terry shoot was the same as the incident where Terry videotaped Kate dancing the "Cat Daddy" with extra jiggle. Anyway, you can read GQ's profile of Kate here, and here are some highlights:
On her male fans: "I grew up in Florida riding horses, so for the majority of my life I was either in boots and jeans or a bathing suit. I understand why my male followers like me.… It's like any job. You find your strengths and play them up."

Kate Upton on the most exciting thing she's done since becoming famous: "For the GQ photo shoot, we were on that ride where the seat spins while the actual ride is spinning, and I'm wearing a one-piece. And all of a sudden the whole entire top falls off! I'm holding myself, laughing, turning bright red, but a lot of people are watching, so they kicked us out of the Santa Monica Pier—it was so embarrassing…You wouldn't think that would happen with a one-piece!"

Kate on the looming Jets quarterback controversy (Mark Sanchez vs. Tim Tebow):
"I'm going to be less emotionally involved this year."
In the GQ piece, Kate also talks about her cameo (or something) as a nun in The Three Stooges, and why she's cool with the Catholic Church being pissed at her. You know… whenever I write about her, I always try to emphasize how young she is – she's only 20 years old, and she's a self-made model (meaning she worked social media and whatever else she could to get attention when the fashion industry elites ignored her), and she's just a silly, good-natured girl. It's not that serious. Pretty blonde girl with big boobs acts silly and shows her nips to GQ. The end.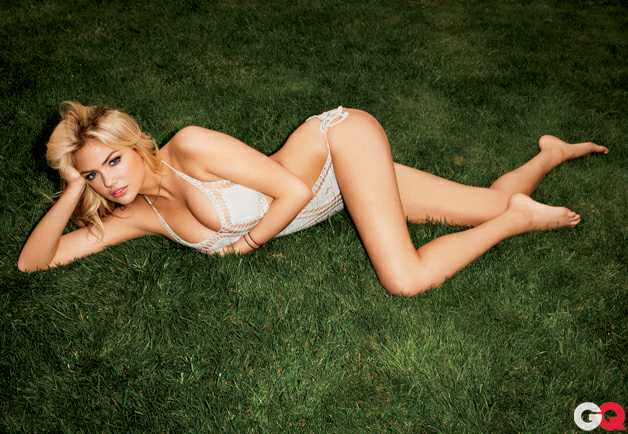 Photos courtesy of Terry Richardson/GQ.