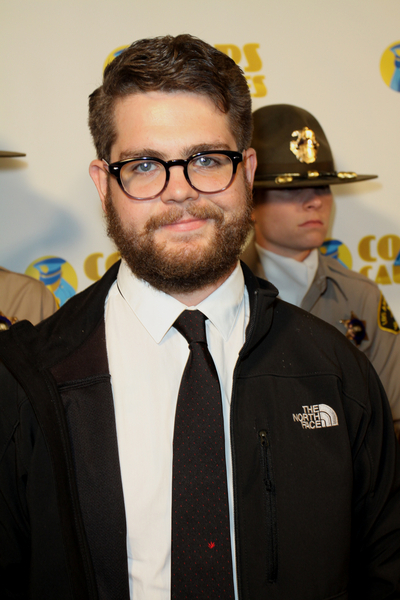 I'm not sure how much interest there will be in this story, as a follow-up we did on Jack Osbourne's MS diagnosis wasn't that commented on. I have a personal interest in this as I've had medical issues in my life. So it's fascinating to me and it seems like a big deal that a celebrity like Jack Osbourne is sharing his new diagnosis with the public. We know that Montel Williams has Multiple Sclerosis but this is the first time a celebrity has shared the news just a few weeks after they were diagnosed.
In an appearance on CBS' The Talk yesterday, Jack joined his mom, panelist Sharon Osbourne, to discuss his condition and how he's doing now. His fiance, Lisa Stelly, also came on to discuss how they're doing. Jack and his family of course made the announcement of his disease to Hello! magazine, where Jack revealed that his mom and dad are taking the news much harder than he did. He seemed upbeat and positive on The Talk, and he explained MS very simply and well. I was impressed.
You can watch the full episode with Jack here. He's on at the beginning. Here's some of what he said:
On how he's doing
Honestly, I'm fine. That's the toughest thing with this disease that I'm learning, one minute you can be fine and the next I went blind in my right eye. It's a completely unpredictable disease.

On how his eye is now
It's back to about 80% [vision] now. They don't know if it will ever improve beyond that, but everyone is different… it's hit or miss.

His explanation of Multiple Sclerosis
I've only know about it for five weeks, so I'm not an expert yet. In layman's terms… arthritis causes inflammation of the joints, but it's kind of the arthritis of the nervous system, it causes inflammation of the nerves… which causes scarring, and that's where long term effects occur. That's where you see people, they'll walk funny or they'll have paralysis, loss of vision, slurred speech, things like that.

On signs he had prior to his diagnosis
I guess I've been having symptoms for the past three or four years and just not realized. If you look at the symptoms of MS it's so random… I had like problems with my bladder, problems with my stomach and then about two years ago my legs went numb for like two months. I just thought I pinched a nerve. I could walk, but they were just numb and tingling [and] very sensitive…

On the incident that helped him get a diagnosis
I'd done some scuba diving on the show… and after that I got like a black spot on my eye… The next day I woke up and the black spot had turned into a black cigar shape. I thought it must be a migraine. The next day I lost most of my sense of vision. The following day I was more or less completely blind in that eye.

On having a new baby, Pearl
It's been good because I haven't been able to sit around and gloat. I've had to change diapers and stop the baby from crying.

On how he got a diagnosis
It's very tricky to actually diagnose MS… I had to have some MRIs, and in the MRIs they saw scarring, and then I had a spinal tap… then they had to test me for lyme disease, which also has similar symptoms to MS.

MS is not a death sentence
That's a huge misconception. People often think MS is Parkinsons or Muscular Dystrophy. It's actually very manageable and people live normal [lives]… So little is known about it and that's actually one of the reasons why I want to be somewhat vocal about it.
[From Jack Osbourne's appearance on The Talk, aired 6-20-12]
MS is one of those disease where people may look "fine," but may be very tired, dizzy or having problems with vision or balance. When my son asks me why someone is using a motorized cart or is in a wheelchair I tell him we have no way to know how they feel just by looking at them. (Which is unfortunately something I had to experience personally to really "get," you know?)
I'm touched by Jack story, and I know that it will go a long way toward educating people about this disease. I hope his health continues to improve. It's clear that he has a lot of family and support around him.
In lighter news, Jack got the chance to promote his new show on the Syfy network, "Haunted Highway," which premieres on July 3. It's a paranormal reality show, where "Jack Osbourne & Dana Workman and Jael de Pardo & Devin Marble do their own first-person investigations of the most frightening claims of paranormal activity along America's remote back roads." It looks like a reality show version of The Blair Witch Project and it's not my thing but some people love those shows. They just creep me out.

Lisa and Jack talk about their family and his diagnosis. [via Celebuzz]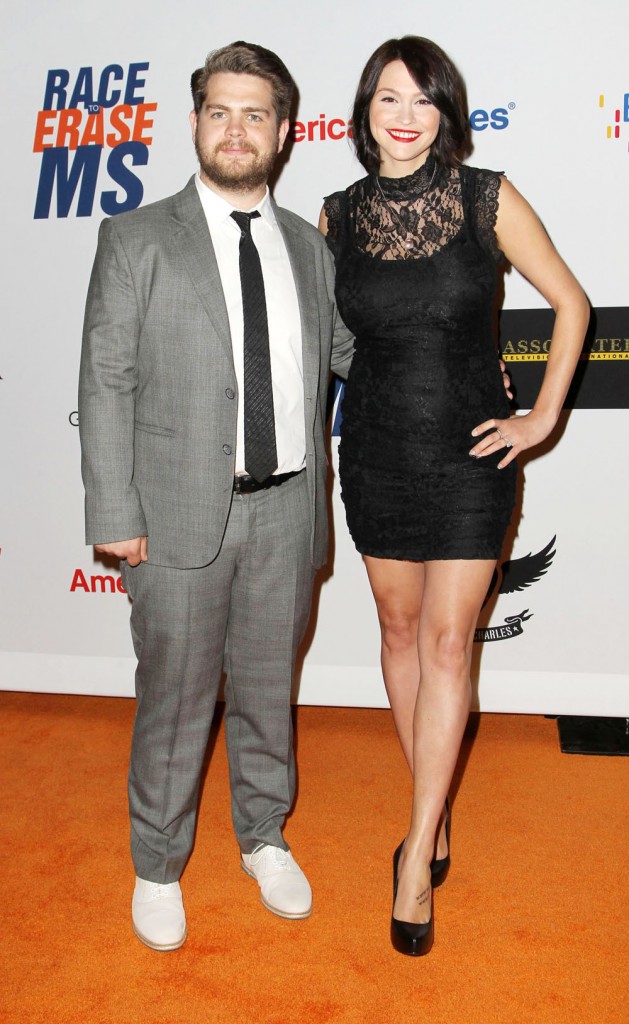 photo credit: PRPhotos and WENN.com